Florida agency develops risk topography across personal, professional and enterprise risks
What happens when you bring together experienced insurance people and a vision to provide holistic risk management services that cross all lines of business in the personal, commercial, and employee benefits arenas? Well, in the case of Baldwin Krystyn Sherman Partners (BKS), Tampa, Florida, you get a firm that reaches total annual revenue of nearly $24 million in just a little more than a decade of operation.
The holding company, Baldwin Risk Partners, was formed in 2012 to invest in like-minded insurance partners. In addition to BKS, it has an additional 14 partnered firms in its family of companies and boasts overall revenue of more than $53 million.
Founding partner Lowry Baldwin sold his previous agency to Wachovia and he left in 2003 with a desire to create a firm with an innovative approach to insurance when his non-compete agreement ran out. In the meantime, he started a successful PEO.
Elizabeth Krystyn remained at Lowry's prior firm running national sales integration and benefits until 2006. There, she met Laura Sherman who led the private risk management practice for a recently acquired Wachovia-owned firm in Atlanta. Lowry, Elizabeth and Laura shared a vision for a newly planned agency that had the resources of a large firm, but a holistic and individualized approach for its clients.
Trevor Baldwin, Lowry's son, joined the firm as a partner in 2009. "With his private equity background, he added a new area of expertise to the firm's scope of services," Laura points out.
Staying on course
Of course, when just a few people share a vision, it is relatively easy to stay on course. But when a firm grows to 172 colleagues and there are a total of 350 colleagues throughout the entire holding company structure, you need something in writing.
"We recognized that need early on," Lowry says. "One of the first things we did was sit down and create a cultural codification that we called our Azimuth, a document designed to keep us focused on our true north. The Azimuth delineates our core principles and the promises we make to our four core stakeholders—our clients, our colleagues (which is how they refer to and view employees), our external insurance company partners, and our community. We share this with all our colleagues so that they know what is expected from them and what to expect from each other."
"The Azimuth serves to guide our firm's culture, which shines through in our involvement in the community, colleague events and recognition, and the way we serve our clients," Laura adds. "Each year, we publish an annual report which highlights not only numbers, but our efforts in these areas."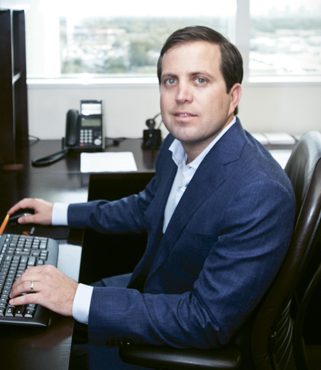 Key to the firm's success is taking a comprehensive approach to protecting people and all of the things that are important to them. "Our clients' lifestyles don't fit into neat little silos," Laura explains. "When their personal, professional, and business risks are intertwined, they need a different approach to have a successful insurance program. We provide that through something we call our BKS Holistic Protection™, which is the proprietary approach we designed to mitigate the risks our clients face in their lifestyles and business environments."
She adds: "We've found that our unique approach helps us identify those hidden risks that often require non-insurance risk mitigation techniques. We're also able to uncover many risks that had been overlooked by previous agents–everything from vicarious liability to service on non-profit boards to the risk of allowing the nanny to drive the family car.
"As we delve deeply into the lifestyle of each client," she notes, "we are able to create a risk topography that is specific to the client and carefully craft a risk management and insurance coverage architecture that best responds to that individual's needs."
Trevor picks up by pointing out, "We differentiate ourselves by being more than our competitors, offering not just insurance, but a plethora of services, including actuarial consulting, helping clients establish wellness and disease management programs, and so much more. We are always innovating our services to meet our clients' evolving needs. Our colleagues include adjusters, an actuary and data scientist, and a risk manager from a Fortune 500 company."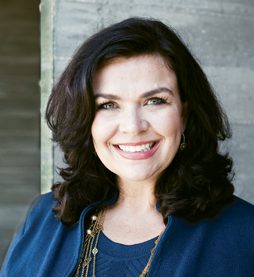 Attracting the best and the brightest
"We have been able to attract top-notch people from all areas of risk management because of our culture and our success," Trevor notes. To illustrate this success, he explains that, "at the start of 2011, our commission revenue was $5.6 million. Today it exceeds $25 million. That's a growth rate of 30% a year. Not surprisingly, people want to be part of a firm that has that kind of success and also is known as a great employer, having received numerous awards for being a great place to work."
Elizabeth continues, "All our colleagues are client friendly. Even our actuaries," she adds with a laugh. "Yes, our data geeks speak in layman's terms. We don't need a translator when they consult with clients."
A recent example of the actuarial team's involvement was a transaction in which the firm developed a reinsurance program for a healthcare risk. "We had to capitate risk," Elizabeth explains. "It was a data-intensive placement process; our actuaries were front and center with both underwriters and the client for the $6 million reinsurance program. We've also taken clients into self-insurance, loss-sensitive programs, reinsurance for workers comp programs, and a number of captive situations."
A pleasant surprise
"When we started in 2006, it was not exactly a propitious moment in Florida economic history," Elizabeth says. "We, as a start-up, were making significant investments to get ourselves established. Soon after, the state was hit particularly hard by the economic downturn. A lot of people—clients, colleagues and insurers—took a chance on us. We asked people to take a leap of faith and they did.
"They liked our vision and our follow through," she adds, "and we worked tirelessly to be worthy of their trust. Being worthy of trust continues to be a driving motivator for us every day. And, in the end, that is our secret sauce—our people and their commitment are unparalleled."
"Right from the start," Lowry adds, "our risk mapping proved to be a key differentiator. That helped us develop a tremendous following and it accounts for the high client retention that we enjoy. Equally important," he says, "is our colleague retention. Our people stay with us."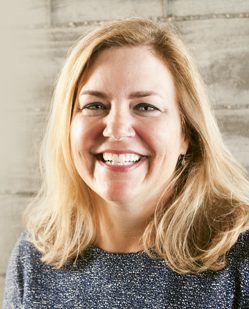 "What's inspiring to me," Trevor says, "is that our people are excited to be here. They're focused on delivering terrific outcomes for our clients, and that is immensely satisfying. We have a large number of 'Type A' people who are driven to succeed, but they're not focused solely on their individual achievements. They are driven to do what's right for our clients, their community, and their teams. The collaborative environment is terrific. As a result, the teamwork is awesome."
He continues, "This has led to tremendous success in bringing in new talent. We've hired more than 70 new colleagues who came to us from internal referrals. Think about that. Our people invited friends to join us. More than any other measure, that says to me that people like it here."
Lowry adds, "Almost all new colleagues note how welcome they felt when they joined the firm. There's a collegiality here that makes new colleagues feel at home. They're celebrated as new talent with a new perspective that could prove efficacious in developing new ways to mitigate risk for our clients."
Community involvement is as much a part of the DNA of BKS as are teamwork and collegiality. Every colleague is given 24 hours of paid leave to work at a charity. In addition, many team members spend additional time after hours to help out in the community. Colleagues serve on some 20 charitable boards throughout the year. In addition, the firm provides financial support to a number of philanthropic organizations.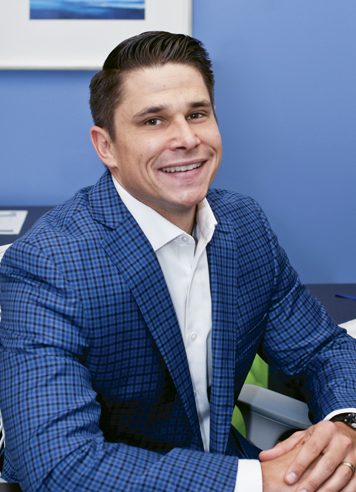 Looking for more
Just as BKS wants new colleagues who bring new perspectives and opportunities to the firm, the holding company also is looking to add new partners that can bring new expertise to the enterprise. As an entity that understands independent agencies, Baldwin Risk Partners leaders believe they are well positioned and are able to offer a long-term partnership—including financial support, when appropriate—to those firms that share a vision of providing excellent risk mitigation services to clients.
Trevor points out that they are a group of insurance entrepreneurs who "know what it is like in the trenches. We are building for the long term and have the ability to make decisions and investments that fit that strategy."
"I am proud that the BKS culture and the growth we've achieved keep us on the vanguard," Laura adds. "This lets us anticipate change and continue to provide peace of mind to our clients, regardless of what happens in the changing risk environment. We welcome change as a challenge and an opportunity."
Rough Notes also is proud to recognize Baldwin Krystyn Sherman Partners as our Agency of the Month. The firm's focus on clients' changing needs has led to incredible growth and makes it clear that they richly deserve this recognition.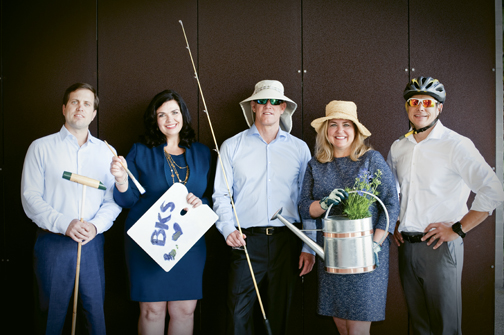 The author
Dennis H. Pillsbury retired in 2016 as the executive editor of Rough Notes magazine.