HUMBLE, HUNGRY, AND SMART
Will Hold brings a bold new vision to The National Alliance
By Elisabeth Boone, CPCU
Over the years of my career, I've heard countless stories of how successful agency owners, company executives, and educators stumbled or were shoehorned into the insurance business, sometimes kicking and screaming. As an "insurance kid" myself, I admired my father but had no intention of trying to fill his highly polished black Oxfords. Well, that's not exactly how it worked out, but that's another story.
The story of how William J. Hold became chief executive officer of The National Alliance for Insurance Education & Research doesn't involve stumbling or shoehorning, despite the fact that he's the son of the organization's co-founder and president, William T. Hold, Ph.D., CIC, CPCU, CLU. (The senior Hold is informally known as Bill, and his son is called Will.)
Named CEO of The National Alliance in 2018, Will says his father never pressured him to follow the trail he had blazed when he co-founded the organization in 1969.
"I wasn't negative toward the industry," Will recalls, "but in college and graduate school I concentrated on finance and business. I wanted to learn more about risk management and insurance, but in those classes, it was usually just me and one or two other kids. I thought that if I could do well in those courses and then go into this industry that few young people seemed to be entering, it might be a huge opportunity for me."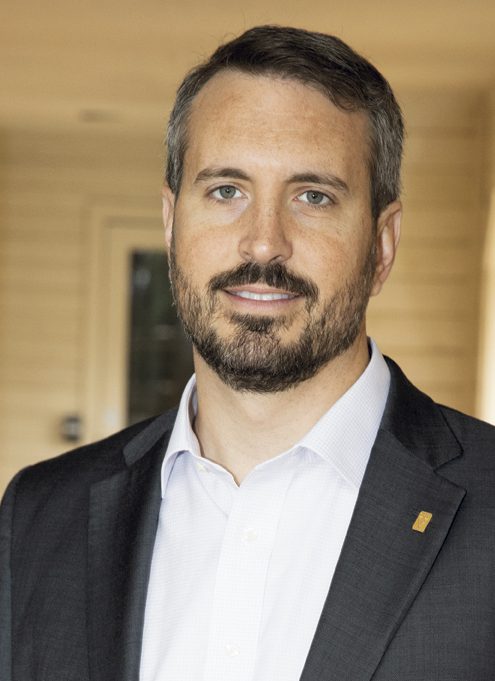 When Will started job hunting just before graduation, he began to hear what would become a familiar refrain from interviewers who knew about The National Alliance: "Why would we invest money in you when you're probably going to leave in a few years to go back to Austin anyway?"
At that time, he says, "I wasn't planning on joining The National Alliance; I really wanted to get into the industry. But it was a tough pursuit, and when my father came to my graduation, that was the first time we had ever talked about me working for The National Alliance. I thought for sure he would insist that I get another job first, so I was pleasantly surprised when that wasn't the case."
Will came on board in 2006 and took on responsibilities in several departments. "My father wanted to expose me to a broad range of our operations. One of our board members told him to just put me into the worst part of the organization," he says with a chuckle.
In 2018, Will began a two-year transition to the CEO position, with his father continuing to serve as president. The senior Hold will step down as president in August of this year, at which time Will will assume that post.
Tech on the move
As a Millennial, Will grew up in a world where technology was advancing at warp speed, and he's excited about the ways in which it can enhance the learning experience for students who take courses through The National Alliance.
"First we're working on streamlining our back-end systems so students can interact with us more easily, and so we can process grades more efficiently and expedite test remediation," Will says. Traditionally, he notes, tests have been graded by subject matter experts, and he and his team are looking at ways to make the process less labor intensive. The overall goal of these initiatives, he explains, "is to provide the experience everyone expects in the learning environment."
Many of The National Alliance's courses are available online, but most students still prefer to learn in the physical classroom, Will observes. "We will always be in the classroom," he explains. "Our challenge is how to bring technology into the classroom and encourage students to use their devices for learning. We're starting to experiment with virtual reality and augmented reality where students can pull up an experience on their phones and use it while the instructor is walking them through a risk management scenario or an explanation of the difference between mobile equipment and business auto."
Another challenge Will identifies is improving the online learning experience. "We want it to be more engaging and more interactive, and we want to use badging and gamification so students can earn little rewards as they master each learning module," he explains. "We're also adding more video content and more ways to interact with the material instead of just reading it on a screen." Potentially, he says, this content could be delivered daily to the student's inbox or through an app.
"We want to constantly engage students in the way they want to be engaged and to take learning to a more personal level where the individual learner gets to decide how he or she wants to go through the material," Will says.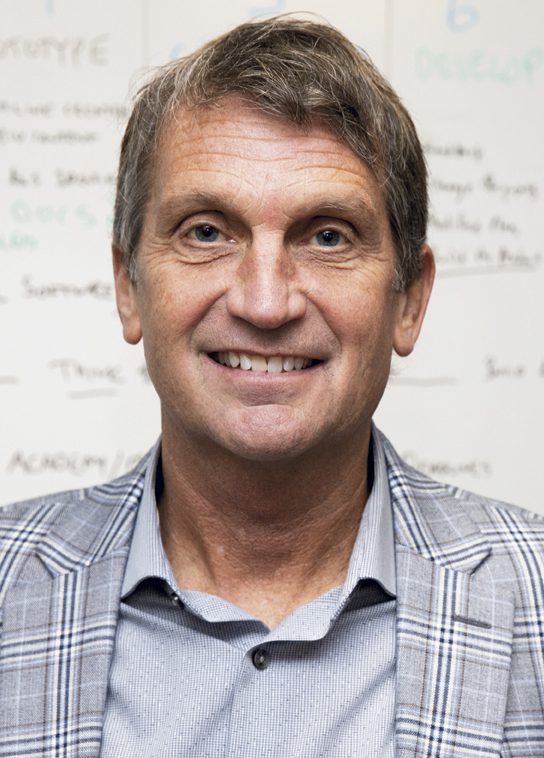 Expanded market
The National Alliance has a richly deserved reputation as a provider of practical insurance education, and Will talks enthusiastically about a program it's creating for high school students.
"It's a four-semester course that is entirely video based—three semesters of content followed by one semester of internship," he explains. "This is our first completely video-based course. The instructor doesn't have to be knowledgeable about insurance because a lesson plan is provided for each day of each semester along with a grading rubric. Students can take the actual CISR exam parts over the three semesters and, after the internship, can graduate from high school with the CISR designation."
What agency wouldn't want to hire someone who shows up for an interview with a brand-new CISR designation?
"Exactly," Will replies. "Especially in rural areas, we see amazing agencies that are just begging for talent on the service side. And students who want to do so can go beyond the CISR to pursue more learning and additional designations and build a fantastic career. The more knowledge and experience they acquire, the more qualified they become to take on new responsibilities."
Content and delivery
Spearheading The National Alliance's mission to deliver relevant content using next-gen technology are Mitch Dunford, chief innovation and academic development officer, and Alex Lekhraj, chief information officer and head of finance and business operations.
Dunford, who came on board in 2016, brings to his position a passion for insurance education. He was formerly president and chief executive officer of Wells Media Group, Inc., a publisher whose properties include the Academy of Insurance.
"Demand for education is growing in the industry," Dunford observes. "Baby Boomers are retiring, and we're in desperate need of new talent who can be educated in the art and science of insurance and risk management."
Dunford manages the team that creates and teaches course content. "Our faculty consists of about 350 dedicated insurance practitioners around the country who teach our classes," he explains. "Because they have practical experience in their respective areas, they can bring our curriculum to life by sharing examples of how they dealt with a particular situation."
What are students telling The National Alliance they want it to provide in terms of an educational experience?
"We talk a lot about just getting I% better every day. We don't need superheroes; we need people who are committed and who are humble, hungry, and smart."

—William J. Hold, MBA, CRM, CISR
Dunford gives a one-word answer: "Options. Some want more online choices, like self-paced courses or instructor-led classes. As Will has observed, others choose to learn in an actual classroom. We're committed to making all of those options the best they can be," he asserts. "Our goal is to continually improve both the classroom and online experiences."
Dunford's team is experimenting with video technologies, he adds, with the aim of giving online students the opportunity to watch videos of instructors in a virtual classroom environment.
Lekhraj joined The National Alliance in 2017 and brings a strong background in corporate information technology management at the global level.
"In the corporate world, with all its layers of bureaucracy, it takes a long time to make changes happen," he comments. "The idea of joining The National Alliance appealed to me because I thought it would give me the opportunity to make a difference. I was excited about the challenge of working in an entrepreneurial environment and using technology to deliver content in a forward-looking, future-oriented way."
Today, Lekhraj says, "People are looking for specific, tangible education that they can apply right away. The challenge we face is that the insurance industry historically has been slow to adopt technology. Recently I met with a group of agency owners where I talked about how we can use technology to enhance students' learning experience. The general response was: 'We don't want it to be too gimmicky.' The question becomes: If we do make education more engaging, how will people perceive it? So, while we want to move forward, we have to bring people along with us."
A key initiative his team is pursuing, Lekhraj says, is customizing learning for all cohorts of The National Alliance's non-designation pursuing client base. "Our goal is to deliver learning that is more specific to the needs of particular industry roles. We're looking at how we can use microlearning to achieve this objective. Microlearning is a structured method that presents information in bite-sized chunks or uses short-term learning activities. Students can consume learning on a daily basis until it becomes a habit for them."
As for The National Alliance's designation programs, Lekhraj says, "We want to bring them into the 21st century. We can do this by enhancing the learning with more examples, more practice, and more engagement. As Will mentioned, we'd like to introduce gamification so students can track their progress as they master each module of a course."
Options, flexibility, microlearning, gamification … it's clear that the choice to place these strategies at the forefront of The National Alliance's mission is poising this highly respected organization to take flight into its second half century.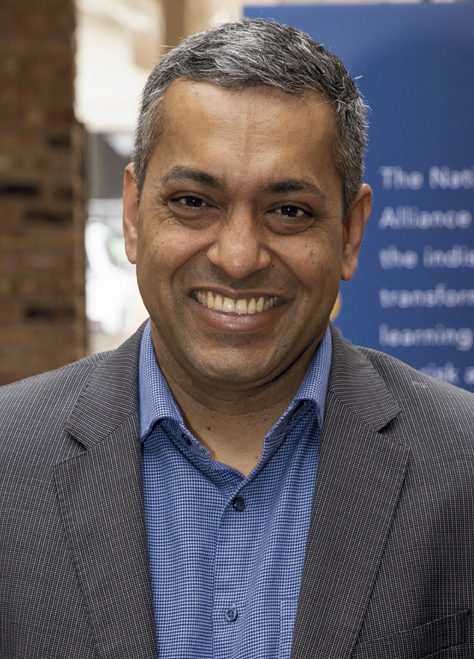 Leadership lessons
Friendly, approachable, and low key, Will Hold is bringing those qualities to bear as he takes the organization his father co-founded into its next fifty years. When asked about his leadership style, he talks about the personal spirituality that guides his thoughts and actions.
"I am a Christian, and I try my best to be a servant leader," he says. "I strive to consider the needs of others, especially the members of our team here. To me, it's incredibly rewarding to see others succeed and take pride in their accomplishments. It's more about the team winning than the individual winning. Playing football for the University of Alabama really reinforced that lesson for me. We had a winning season in 2002 and hit a losing streak in 2003, and whether we won or lost we always focused on what we could do to improve on a daily basis.
"At The National Alliance, we talk a lot about just getting 1% better every day," Will continues. "We don't need superheroes; we need people who are committed and who are humble, hungry, and smart."
Those qualities, he observes, are exemplified by the people of Rwanda, the east-central African nation where in 1994 more than 800,000 people were slaughtered in a horrifying genocide that lasted just 100 days. Will and his family have made two volunteer trips to the remote Rwandan village of Kageyo. "Unbeknownst to me, my wife had sponsored a little girl there," he says. "I was skeptical at first, but when I met her, I knew immediately that she was our child.
"Being in Rwanda fundamentally changed me," Will shares. "First, I was astonished by the fact that on the 20th anniversary of the genocide, many of the survivors chose to forgive the murderers. Equally amazing is the grit and determination of the Rwandan people, who committed themselves to rebuilding their country in the wake of the genocide. That same determination characterizes the small community of Kageyo, which made amazing progress in the six years between our first and second visits.
"I also learned that what we have in common with people of other cultures far exceeds the differences we may perceive," Will asserts. "That has strengthened my resolve to understand others at The National Alliance and create an environment where we can work together harmoniously and productively.
"Our core values are imagination, innovation, and integrity," he continues. "These values are at the heart of everything we do as an education provider. Over the past couple of years, we've tried to bring them to the forefront throughout the organization, including our faculty. I think that has led us to try to understand more deeply the various job roles we service. How do we create that personalized learning experience going forward, and how can we be more proactive in terms of courses that we recommend when we see trends that suggest new content we can provide?"
Will talks enthusiastically about the experienced practitioners and subject matter experts who comprise The National Alliance faculty. "I have deep admiration and respect for our instructors, and I'm extremely grateful to them for their dedication to delivering the very best in insurance education," Will says. "These outstanding professionals make The National Alliance what it is today."
Intellectually curious, compassionate, and focused, Will Hold takes nothing for granted and is happy to be judged on his own merits. His impressive track record and collaborative leadership style strongly suggest that his report card will display a line of straight A's.
For more information:
The National Alliance for Insurance Education & Research
www.scic.com