Specialty Lines Markets
INJURED WHILE WORKING? IT'S HARD TO SAY
A healthy workers compensation market encounters unhealthy times
By Joseph S. Harrington, CPCU
For producers and carriers that provide workers compensation insurance, 2020 is a classic case of seeing a glass half empty or half full, but with the water level constantly changing.
The year started with an industry track record of improved underwriting results following softening prices in recent years, the one major soft spot in an otherwise hardening market for commercial insurance.
"It was the best situation in years for workers comp," says Hannah Sullivan, head of communications for SolePro, an online brokerage that focuses on workers comp. "Rates were falling, capacity was great. It was easy to write business, and loss ratios were good."
We all know what happened next, when COVID-19 came to town: Nonessential in-person commerce was shut down by government order, and office workers who could do so were directed to work from home.
Payrolls, the principal rating base for workers comp, fell dramatically, with record-setting levels of layoffs and furloughs, but so did the occurrence of occupational injuries. For example, whereas California saw approximately 50,000 workers comp claims in January, in May it had only 1,098, according to an article released by CalMatters, a Sacramento-based nonprofit journalism venture. In response, California Insurance Commissioner Ricardo Lara ordered workers comp carriers to refund some premium.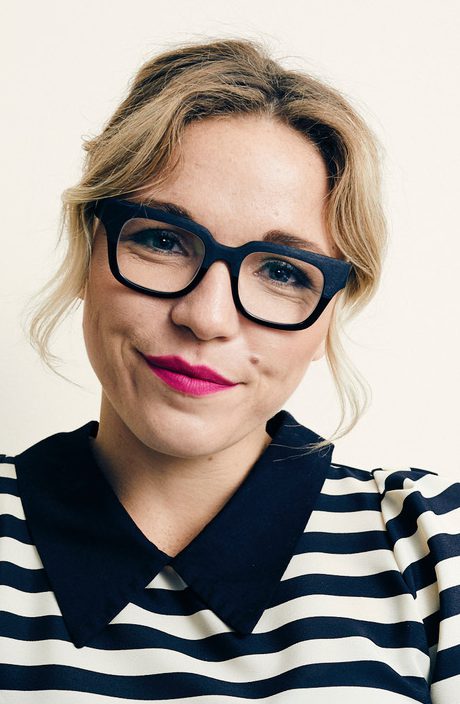 Presumption
Workers comp carriers were alarmed in the spring as several states took action to impose "presumptive eligibility" of occupational injury, compensable under workers comp policies, for certain "front line" or "essential" workers who contracted COVID-19.
Under these directives, given by states hit by falling revenues and growing costs for care, employers of infected persons would bear the burden of proof for establishing that a coronavirus infection did not arise from conditions of employment. Typically, an employee bears the burden of demonstrating that a communicable disease was contracted due to conditions of employment; some states prohibit communicable diseases from workers comp coverage altogether.
Although the market was healthy coming into 2020, now is not an opportune time for workers comp carriers to have an expanded exposure imposed on them.
"We have seen a decrease in payroll across the board, which has translated into lower premiums," says Jim Gara, director of compensation and staffing lines for specialty insurance programs provided by NSM Insurance Group. "Presumption bills that would [shift] the burden of proof means it will be more difficult for insurance carriers to manage or control claims.
"In a normal work environment, you may have a co-worker or security camera as witness to an accident or injury that may support denial of a fraudulent claim. In this new environment, you no longer have the smoking gun evidence."
Early projections included scenarios under which responsibility for COVID-19 infections could add tens of billions of dollars to workers comp claim costs. As of late June, it appeared that worst-case scenarios had been avoided and that COVID-19losses for workers compensation would be "manageable," in the words of the A.M. Best Company. That could change, however, with a resurgence of the pandemic.
Market impact
The prospect of workers comp coverage for COVID-19 has had a sudden impact on the desirability of certain classes of business. According to Gara, some carriers are starting to avoid accounts not traditionally seen as high risk for occupational injuries.
"Many markets have pivoted from traditional appetites that included healthcare, social services, and human behavior classes," he says. "We are seeing complete exits from these sectors and moratoriums [on new policies] lasting as late as September 2020."
But, where some see greater exposure, others see new opportunity, as Gara finds "some top-rated carriers entering into new spaces to ensure their continued growth and help offset profit losses."
SolePro focuses on the health-care sector, and Sullivan is seeing carriers pull back.
"Healthcare is a huge part of our business," she says. "Right now, it's not being written, and we aren't sure when it will open back up. A few carriers are starting to write it again, with reinsurance contracts that include exclusions for viruses and communicable diseases.
"Renewal prices are rising and deductibles for this type of business will potentially rise, as well."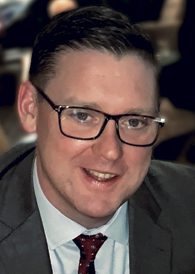 Homework
Of those who remained employed through the pandemic, many have not been "at work." Instead, they've been working from home, a situation that brought to a head long-simmering questions about workers comp exposure in the home.
Those working from home are primarily office workers with low exposure to serious, traumatic injuries, but are nonetheless susceptible to hand and wrist injuries and lower back pain that arise from prolonged sitting at a keyboard.
While working from home essentially eliminates the risk of being injured during a commute, it's not clear whether office workers are more or less at risk for sedentary injuries when they are at home rather than in an office.
On the one hand, workers at home may feel more free to take stretch breaks to reduce the chance of injury than they would in an office, presuming the workload allows for it and they are not subject to rigorous electronic monitoring. On the other hand, the employer usually has no control over the chair, desk, or other furnishings in a home office, each of which can contribute to injury.
"Without a doubt, there will be an increase of people working from home for the foreseeable future," says Gara. "Claimants will find the burden of proof [of occupational injury] easier to come by, which could result in an influx of claims. In addition, there is no way to guarantee a safe work environment."
There is also no way to guarantee that a "work injury" is truly related to work, according to Sullivan.
"If an insured is injured while working from home, how do you really know they were injured while working?" she asks. "Did they lift a stack of files the wrong way? Or were they taking a long lunch break and doing yard work? It's hard to say."
The bright side
The relatively soft workers comp market was unprepared for the pandemic, says Gara, but the experience may help strengthen and stabilize the line in the end.
"[The pandemic] has caused carriers to re-underwrite portfolios to force rate increases or non-renew accounts altogether," he says. "These across-the-board rate increases are actually helping renewals, as [buyers'] options are limited.
"Higher [account] retention with rate increases has allowed renewal books to grow organically, as opposed to the double-digit rate decreases seen in recent years."
"The challenge, as always, is getting appropriate prices for exposures," says Sullivan. Healthcare, SolePro's specialty and a sector hard-hit by COVID-19, is still "a great opportunity," she says, "if you can get a carrier to work with you and implement appropriate risk management and loss control."
For more information:
NSM Insurance Group
www.nsminc.com
SolePro
www.solepro.com
The author
Joseph S. Harrington, CPCU, is an independent business writer specializing in property and casualty insurance coverages and operations. For 21 years, Joe was the communications director for the American Association of Insurance Services (AAIS), a P-C advisory organization. Prior to that, Joe worked in journalism and as a reporter and editor in financial services.