LIFE INSURANCE DURING COVID-19
Policies with portability are valued as employees get laid off or furloughed
By Len Strazewski
The death count goes up every day as victims of the COVID-19 pandemic succumb to the devastating disease. As employers try to protect themselves and their employees, they are ordering many employees to work from home to avoid infection or even laying off or furloughing them.
As jobs become unstable, so do employer-paid benefits, especially life insurance, which takes a higher profile as workers of all ages fear for the future of their families should the worst occur.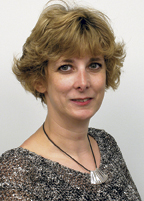 Employee awareness of the value of life insurance is on the rise, says Anita Potter, assistant vice president of workplace benefits research at LIMRA in Windsor, Connecticut. But life insurance benefits offered by employers are declining, particularly among small employers.
Since the Great Recession, over the past 10 to 15 years, group life has become somewhat of a forgotten benefit. Slightly less than half of all employers offer life insurance benefits. Over 80% of larger employers continue to provide life insurance, but many employers with fewer than 50 employees do not offer it at all, she says.
The problem, she says, is that "communication is not working." Employers and their employees are not in sync in understanding their needs and the relative value of group life insurance.
LIMRA research consolidated from several recent studies indicates that employers and their employees do not agree on much that is related to life insurance benefits. For example, employers tend to underestimate the value that employees place on life insurance, but about 60% of employees say a life insurance benefit is important to them—although not as important as medical insurance, paid time off and retirement benefits.
About 30% of employers, including many large and medium-sized ones say life insurance is too expensive, yet 41% of employers offer the coverage on an employee contributory basis and 13% on an employee pay-all basis.
More than one fourth of employers (27%) say they think employees can get life insurance elsewhere, and 26% say they don't offer it because their employees never asked for it. Only 18% actually survey their employees on a regular basis, however, and 34% have never surveyed their employees about what benefits they want.
When employers do offer life insurance benefits, they tend to follow traditional models. John Thornton, executive vice president, sales and marketing at Amalgamated Life Insurance Company in White Plains, New York, says benefit plan designs have not changed much in the past 20 years.
"One or two times the salary is fairly standard, but some companies will go as high as three times annual compensation. Other companies will simply provide a single amount of coverage for each employee, for example, a $10,000 policy regardless of their compensation, and offer the option for employees to purchase supplemental insurance. We see most employers offer a separate voluntary term or whole product to their employees and family members through payroll deductions."
Plan designs are changing slowly. Potter notes that as more employees lose their jobs or are furloughed, flexibility and continuation of benefits are becoming more important. And employers that do offer life insurance seem to be interested in new features that expand availability beyond traditional death benefits.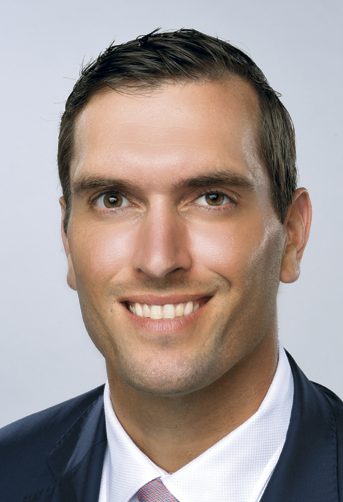 "For many employers that are trying to retain their best employees, there seems to be a return to paternalism, and employers are looking again at flexibility, portability and other plan designs," she says.
Thornton agrees. "Portable insurance had already become popular well before the pandemic. As increasing numbers of employees began losing their jobs, interest grew in life insurance products with a portability feature. Portability enables individuals to take a policy with them should they leave their job or retire."
He says his company continues to experience a steady demand for voluntary portable term life insurance, as well as individual whole life insurance, which also offers portability as well as the ability to accumulate a cash value.
"The greatest surge appears to be in the term life insurance category, specifically portable term," Thornton says. "There has also been, at least on the part of some carriers, a pullback on longer-term policies, such as 30 years. It's not clear how long that might last and if the pandemic is the only reason for this change.
"One of the more exciting developments in voluntary products is the so-called combination product, in which a life insurance product is combined with another consumer or financial product. At Amalgamated, we recently entered into a partnership to provide Truth4Life, LLC, guaranteed issue term life insurance coverage for its prepaid card to be distributed through major labor unions in the United States.
"It provides active account holders a voluntary benefit, which has particular relevance during a pandemic," he continues. "Specifically, it is a mobile-enabled prepaid account combined with up to $10,000 of guaranteed issue term life insurance."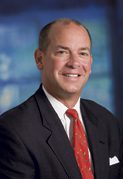 The COVID-19 pandemic is also driving change, says Bob Ruff, senior vice president of growth solutions at Aflac in Columbus, Georgia. "The recent developments related to COVID-19 have devastated many industries across the world, and many companies are implementing new, creative ways to move their business forward and to support the community. Group life insurance typically ends automatically when an individual's employment terminates; however, insurers may offer the option to continue the coverage by converting it to a permanent individual policy."
Voluntary supplemental coverage is also gaining traction as individuals begin to realize that as their jobs become vulnerable, so do their group employer-paid benefits. "Employees may also want to consider adding individual supplemental life coverage to their benefits because if they leave their employer, they still have the opportunity to take their individual coverage with them," Ruff says.
Life insurance products are also starting to include benefits that customers can access while they are still living, he says. Aflac announced a new offering late in 2019 with living benefits that are available to help policyholders if they receive a terminal illness diagnosis, with fixed cash benefits that can be used to pay related expenses.
The living benefits rider options provide fixed lump-sum or periodic payments for a qualifying chronic condition while the certificate holder is living and advance claim payment to help with immediate final expenses such as funeral costs. Aflac may advance a portion of the policy's proceeds upon notification from the beneficiary before it receives all required documentation.
The insurer also has recognized the communication issues posed by a pandemic that forces many workers away from their offices and into home offices with restricted access to human resource executives and employee benefits managers.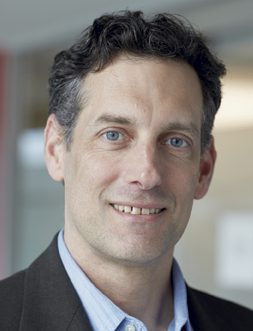 Understanding how COVID-19 has affected worksite enrollments and traditional methods of communicating with clients, the insurer now provides its agents and brokers tools for phone or virtual consultations and enrollments. For clients who are comfortable with in-person meetings, Aflac has developed PPE (masks, face shields, and so on) that agents can purchase to help ensure safety.
As individuals leave the realm of group benefits, they are paying more attention to the availability of personal insurance, creating an opportunity for personal lines agents and brokers.
Erik Josowitz, an industry analyst at insuranceQuotes.com in Austin, Texas, notes that the shift creates costs and complications for individuals.
"Most Americans still get their life insurance through their employers, rather than individual coverage," he says. "The insurance company charges the employer a discounted group rate for this insurance, which allows the company to offer workers this coverage for free or for far less than they would pay individually. Another positive aspect is that it usually doesn't require a medical exam or questionnaire.
"As the saying goes, however, you get what you pay for. For example, unless the benefits are portable, your life insurance could be taken away if you switch jobs."
He advises agents and brokers to assist individuals in assessing their own personal situation, weighing their options and identifying what is currently offered to see if they should seek additional coverage. Agents also need to explain the value of portability.
"Even before the pandemic, one of the most important offerings of a voluntary group term life insurance policy was portability," Josowitz says. "With portability, no matter your health status, you can keep your insurance when you change jobs and when you retire. The most competitive voluntary group term life insurance policies offer this feature."
The purchase process also has become easier for individuals, an advantage that agents should point out. Individual consumers often fear personal medical exams, which could lead to underwriters rejecting their applications. Since the onset of the pandemic, few individuals have access to medical offices for exams and many insurers prohibit in-home exams.
As a result, Josowitz says, some insurers instead are turning to big data to weigh the applicant's risks—relying on electronic medical records rather than in-home exams. Others are postponing the application process until in-person exams are again allowed.
For more information:
Aflac
www.aflac.com
Amalgamated Life
www.amalgamatedlife.com
insuranceQuotes.com
www.insurancequotes.com
LIMRA
www.limra.com
The author
Len Strazewski is a Chicago-based writer, editor and educator specializing in marketing, management and technology topics. In addition to contributing to Rough Notes, he has written on insurance for Business Insurance, Risk & Insurance, the Chicago Tribune and Human Resource Executive, among other publications.