TECHNOLOGY
INSURTECH: CARRIER  PERSPECTIVES
Insurance providers aren't leaving tech innovation to outsiders
By Dave Willis, CPIA
Predicting the future of insurtech can be a challenge.
Some observers point to a bubble, which if burst could thin out participant ranks and hamper progress to an extent. Some report a drop in the number of new entrants in the arena, which may indicate a degree of maturation in the space. Still others point to strong and growing interest—among both outsiders and traditional indus-try players, including agents. For instance, InsureTech Connect, the largest annual insurtech conference in the world, drew some 6,000 attendees in 2018, up from 4,000 a year before and fewer than 2,000 at its 2016 inaugural event.
Perhaps all are right to some extent.
One thing is certain: insurance providers—in particular those who want to stay on the leading edge—are taking notice and getting involved.
Market look
According to Oleg Ilichev, head of  Argo Ventures, the early- and growth-stage investment arm of international insurance carrier Argo Group, "Insurtech is a broad term that refers to any and all forms of technology that have relevance to the insurance industry. Plain and simple." He envisions insurtech playing an integral role in helping carriers, agents and customers.
"Technology has been substantially democratized over the last 10 years, with the most progress occurring within the last five," he explains. "On the one hand, sophisticated technology has become so accessible and affordable that its presence has become ubiquitous in our daily personal and professional experiences. On the other hand, we are seeing a wave of groundbreaking technological advancements, particularly within AI (artificial intelligence) and machine learning, that will revolutionize the way we live and work."
Erik Ross, head of Nationwide Ventures, the corporate venture arm of Nationwide Insurance, says insurtech often is thought of "as a subcategory of fintech—financial technology—and includes products and services that increase efficiency or improve the experience of an insurance business model."
For Nationwide, Ross says, insurtech includes any startup that helps the carrier meet the evolving needs of its members—a term the company uses to reflect its heritage as a mutual insurance company.
"At EMC, we take a broad view of insurtech," explains Jason Gross, vice president of strategy and business transformation at EMC Insurance Companies. "The space continues to rapidly evolve following its emergence from the fintech realm just a few years ago.
"How carriers and agents adopt—and the speed at which they do so—simultaneously helps us defend against disruptors and differentiate our products and customer experience," Gross adds.
Beth Maerz, vice president of customer experience and innovation at Travelers, expands on that thinking. "I would underscore the obvious: Consumers are demanding that businesses be faster, more seamless and easier to interact with—across all industries." Insurtech offers new tools and technology that will help insurance meet those expectations.
She believes insurance has been a bit slower than others to adopt the innovation mindset, "but it's quickly catching up," she notes. "Incumbents and startups are leveraging new technologies like AI and blockchain to modernize the way insurance is bought, sold and serviced.
"Insurtechs are helping carriers integrate new technologies into their business operations, allowing them to merge traditional business operations with newer methods," Maerz adds. "The ones who succeed will be effective in meshing the best parts of the old model with fresh ways of doing business."
Ilichev sees a groundswell of momentum in the space, "and I don't believe it is going to stop. Initially, people viewed potential technological disruption with some caution and skepticism. Today, technology has largely been embraced as an enabler to the industry, and everyone is starting to engage.
"Some are holistically in it and are diving in, with their view set on the future," he adds, "while others are staying on the sidelines, waiting to see whether and how their peers will adopt technology and lay out the path for the industry."
Provider activity
EMC is quite active in the insurtech space. "We are building and testing internal capabilities for the Internet of Things, drones, machine learning, automation and more," explains Gross.
"Through our own efforts and several industry partnerships, including those with the Global Insurance Accelerator and Plug and Play, we are piloting and engaging with insurtech startups," he adds. Based in EMC's home town of Des Moines, Global Insurance Accelerator is a mentor-driven business accelerator that supports insurtech startups. California-based Plug and Play operates a number of innovation platforms, including one for insurtech.
"We are investing in insurtech companies that we see as strategic partners," Gross says.
Internally, he notes, "We are actively working to foster a culture of innovation among our team members to ensure our workforce is prepared for future challenges and opportunities.
"Also, we are actively engaging with our agency partners to understand their needs and challenges to ensure their priorities are also our priorities," Gross explains.
Maerz describes her firm's involvement like this: "We're observing, learning, investing and developing with insurtech. It's critically important that we move forward with innovation in mind, so we can be better partners to our agents and be an undeniable choice for our customers."
She points out that the company is investing in infrastructure and systems, as well as its products and its people, both internally and externally.
"For example," Maerz explains, "Travelers was a founding partner in Hartford's InsureTech Hub, powered by Startupbootcamp, which is bringing new talent and skills to the region's insurance ecosystem. In addition, we are a sponsor of Connecticut Innovations' VentureClash."
Hartford's InsureTech Hub describes itself as "an accelerator focused on scaling, innovating and disrupting the insurance sector in Hartford." VentureClash is an international competition that seeks to find the best early-stage companies in some of the fastest-growing technology fields.
"We are mentoring young companies to help develop their ideas and teach them about the nuances of the industry, so they can learn how to operate as a viable business," Maerz adds. "In turn, we're learning from them, understanding how they work with more agility. So we view our relationship with insurtechs as mutually beneficial."
Maerz points out that an important part of the investment Travelers is making in insurtech relates to claims. "We've been able to leverage different solutions to more efficiently inspect claims and streamline customer claim payments," she explains. "The technology is making the process more transparent and better overall, and we think that's going to help customers who want their insurance to come from a carrier that provides a great claim experience."
According to Ilichev, "Argo, the carrier, has been innovative for many years. Although everyone likes to use the term 'innovation,' I believe we are truly doing it. We are very much focused on innovation backed by substance and outcomes."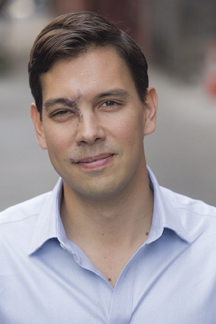 To drive those outcomes, Argo created a technology division called Argo Digital. "We don't like to refer to it as an innovation lab, but rather a digital engine, because how it operates is very unique; it's driven by identifying specific pain points and problems, understanding the size and the breadth of those problems across the carrier and across the industry, and ultimately creating solutions."
The Argo teams build tech geared toward solving those problems. Team members come from outside of the industry and include software engineers, designers, and digital marketers. "Teams work in a highly iterative fashion—expecting that some things they do will fail," which provides learning opportunities and forms the basis for further development.
The company also formed a division called Argo Ventures. "That is our early-stage and growth-equity focused investment fund," Ilichev explains. "Although we certainly are not the first insurance carrier to create an investment arm, we believe our team and approach are distinctive.
"How so? Number one, our investment team is a group of investors; that's our background. Before I joined Argo, for example, I did growth equity at Bear Stearns. The team brings a wealth of top investment experience, from private equity to venture capital to public markets investment—all of which has touched financial services or other highly regulated industries. We are investors by trade, which, along with our passion for financial services, informs our decisions."
He points to the value of a strong relationship between the two divisions. "As investors, Argo Ventures has the luxury of working with Argo Digital. We sit next to them, so they help us evaluate the tech stack whenever we're looking at investments."
A third element that contributes to the company's insurtech involvement is a platform that spans all of the commercial P-C space. "Argo is smaller in size and, while that may have been a disadvantage years ago—maybe as recently as five years ago—in today's unscaled world, it's actually a tremendous advantage for what we're doing," he says. "It means we are nimble; we can iterate quickly, and we can address opportunities from a commercial perspective without any real delay when we believe they're viable.
"The combination of these three things helps differentiate us," Ilichev says. "On top of that, Argo has been digitally forward in its DNA, especially since Mark Watson became CEO. He has done early-stage investing and he lived through the tech bubble, so he's very passionate about technology and perceives it as the future of our industry."
Nationwide's venture capital team is involved in a number of areas. "We invest in startups, pilot new technologies, and test new solutions and business models in insurtech and fintech," Ross explains. "We focus on delivering next-generation experiences for Nationwide's customers by exploring leading-edge topics from analytics and automation technology to new insurance and financial services platforms."
Ross says the company invests in early- to late-stage startups that support its four main focus areas:
Mobility—Provide services for consumers or businesses with new types of mobility, requiring new protection
Protect Digital Assets—Protect businesses and consumers from cyber threats through breadth of products and/or services
Retirement—Meet income and non-income needs to help our members live comfortably in retirement
Digital—Develop novel solutions that improve the engagement and experience among Nationwide, its partners and its members
"Partnership is key to the success of Nationwide's venture capital model," Ross notes. "Our aim is to improve the financial security of Nationwide's members by co-creating value with startup companies and working with strong investment partners."
In this article, we laid the groundwork and looked at provider involvement in insurtech. In an upcoming issue, we'll share insights from these professionals on the role of insurtech in the independent agency space, along with thoughts on how agents and brokers can respond to and leverage new developments.
For more information:
Argo Ventures
www.argolimited.com/about/argo-ventures
EMC Insurance Companies
www.emcins.com
Global Insurance Accelerator
www.globalinsuranceaccelerator.com
Hartford InsurTech Hub
www.hartfordinsurtechhub.com
InsureTech Connect
www.insuretechconnect.com
Nationwide Ventures
www.nationwide.com/cps/nw-ventures
Plug and Play
www.plugandplaytechcenter.com/insurtech
Travelers
www.travelers.com
VentureClash
www.ventureclash.com