INSURTECH INSIGHTS FOR AGENTS AND BROKERS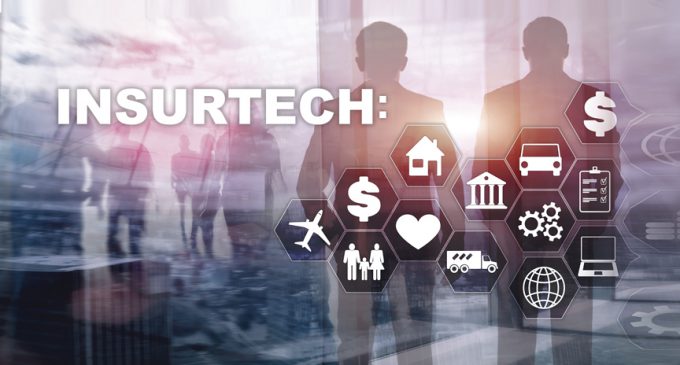 TECHNOLOGY
INSURTECH INSIGHTS FOR AGENTS AND BROKERS
With technology as an enabler, jump in; don't sit on the sidelines and wait
By Dave Willis, CPIA
Insurtech—the application of emerging and leading technology to drive improvements in the insurance ecosystem—is maturing and is starting to deliver on its promise (or threat) to change how business is conducted.
In the February 2019 issue of Rough Notes, we looked at what four insurers are doing in the world of insurtech. In this article, we share added insights from leaders at these firms—looking at how insurtech affects the independent agency channel and what approach agents and brokers should take to respond and leverage developments.
Significant effect
According to Oleg Ilichev, head of Argo Ventures, the early- and growth-stage investment arm of international insurance carrier Argo Group, "Insurtech is going to be much more of an enabler than a disrupter. Yes, we'll likely have a couple of disrupting companies, but the insurance world is so big that they're not going to dictate how the industry goes."
"With rapidly changing technology, few industries will be able to continue operating the same way for more than a few years, and that includes insurance and financial services," explains Erik Ross, head of Nationwide Ventures, the corporate venture arm of Nationwide Insurance. "From agents to carriers, we constantly must be learning and shifting our processes to make things easier for our customer, whether that means simple things like online scheduling tools to make it easier for clients to meet with an agent or back-end systems that make it easier to quote and bind multiple products. Keeping the end customer's needs as the true north will allow independent agents and brokers to continue to provide value to their customers."
"We see opportunities for agents and brokers, who should be demanding better solutions for their customers," explains Beth Maerz, vice president of customer experience and innovation at Travelers. She points to an increased interest among insurance buyers in "personalization and advice tailored just for them, and these are things that agents and brokers deliver so well."
According to Jason Gross, vice president of strategy and business transformation at EMC Insurance Companies, "Insurtech will ultimately enable independent agents to compete with national direct writers and other new market entrants that want to eliminate agents from the equation." He says EMC is looking to leverage insurtech to help its agents compete and deliver the digital or mobile end-to-end experience that consumers increasingly expect.
Ross says new tools are being developed that enable agents to offer a more seamless experience for customers. "Increasingly," he explains, "those tools are necessary to stay competitive. While you are hearing many stories of insurtechs working to replace agents, and even become their own carriers, we are increasingly seeing tools that enable agents, particularly at programs like Plug and Play's Insurtech accelerator in Silicon Valley."
He points out that part of the program is dedicated to creating insurtech solutions specifically for agents and brokers. "We are seeing agent and broker tools in the same accelerator programs with other insurtechs," he notes. "For example, Plug and Play's Insurtech program welcomed Agentero and BrokerBuddha into a recent cohort."
Ilichev describes this as "an exciting time for agents and brokers. I think technology presents a tremendous opportunity for them to do something they're geared to do, which is to be risk advisors to their clients.
"As long as I can remember—and surely before I was in the industry—there has been discussion about disintermediation," he adds. "We've always believed that brokers and agents are here to stay. They're the ones who have deep relationships with clients, and technology is going to allow them to be better at that."
He identifies a number of areas of opportunity. One is client acquisition. "How do agents win more new clients? How do they scour their communities to get better at understanding who potential good clients are and what they need to serve them?" he asks. Closely related is client intake. "Technologies exist—companies like Indio (see Rough Notes May 2018 article)—that make this process more seamless for the end customer, the insured," he explains.
Addressing risk management represents another opportunity. "Technology will help agents and brokers be better advisors on insurance, and also help their clients' businesses be safer and more profitable," Ilichev says. He cites handheld technology from Gleason Technology that provides automated inspection, food safety and related capabilities. "Employees who use the tool can create a safer environment, which delivers a lower loss ratio, which in turn can drive premiums down," he notes.
He believes core systems for agents represent another opportunity for innovation and simplicity, as does integration with carriers. "We're seeing technologies being built in the rate/quote/bind/issue space, from the carrier perspective, that plug into agents for small business, so we don't have to touch it," he says. "They can process it automatically; that's always been one of the big 'holy grail' opportunities."
"As technology improvements become more widely adopted," Maerz says, "it will present an opportunity for agents and brokers to alleviate some of their administrative burdens. They can use that freed-up time to add value to their business in other places like recruitment, development, account rounding and marketing."
Adds Gross, "We have all seen the impact that national direct writers have had on some segments of our industry. Independent agents can compete; but to help them do so, we must evolve, adopt new technologies and deliver comparable service solutions."
Advice for agents
Ross points to "articles describing an ongoing battle between insurtechs and agents. What many of these articles miss is the heart of why some insurance purchasers shift to all-digital solutions: efficiency, convenience and simplicity," he explains. "Inevitably all industries must shift to accommodate changing customer demands. Rather than set the scene as a battleground against insurtech, consider it a race to most comprehensively meet changing customer needs."
"We're leveraging new technologies to rethink the customer experience," Maerz notes, "and agents are an integral part of that. Insurtech will continue to improve the ease of quoting, issuing and servicing policies; this will result in a better experience for agents and their clients. The lines of communication should be open and active between carriers and agents to facilitate better experiences for all.""Independent agents can benefit from adopting the insurtech mindset in their shop," Maerz adds. "This can mean any number of things, but essentially it begins with rethinking how you conduct one piece of your operation. Start small—but start executing differently. See what works and what doesn't and keep going.
"And above all, listen to your clients," she advises. "Customer service is being revolutionized by technology, but nothing can replace the human touch that agents and brokers provide."
"This is an exciting time," adds Ilichev, "and I encourage agents and brokers to think about technology as an enabler for their business. I would say, 'Jump in; don't sit on the sidelines and wait.'
"Sometimes you need to bring in a different culture and DNA from outside your business," he explains. "The right hire can make a big difference." Smaller agencies that can't spring for a new hire, he says, could "find someone in your agency or brokerage who's passionate about the space and about change and have them attend the major conferences, like InsureTech Connect."
Ilichev also encourages agents and brokers who have trading partners that are tech forward to "engage with them and figure out how you can do more business together and how you can leverage that relationship."
Gross echoes the thought. "Partner with carriers that are committed to independent agents and are actively investing and embracing innovation and insurtech," he advises. "We respect that our agents have many options and that too many of those options are developing and deploying direct-to-consumer offerings.
"While agents do need to embrace insurtech, they don't need to go at it alone," Gross adds. "We look forward to inventing the future of insurance together."
Parting thoughts
"Ultimately carriers and agents alike strive for one goal: to make sure our end customers, policyholders and their families, are well taken care of," Ross asserts. "This means adapting to their changing needs, whether that be a faster, simpler process for issuing policies or providing entirely new products for the evolving world."
Maerz adds, "Consumers are demanding that businesses be faster, more seamless and easier to interact with—across all industries." Insurtech offers new tools and technology that will help insurers and agents meet those expectations.
"How carriers and agents adapt—and the speed at which they do so—simultaneously will help us defend against disruptors and differentiate our products and customer experience," Gross concludes.
For more information:
Agentero
www.agentero.com
Argo Ventures
www.argolimited.com/about/argo-ventures
Broker Buddha
www.brokerbuddha.com
EMC Insurance Companies
www.emcins.com
Gleason Technology
www.risklimiter.com
Global Insurance Accelerator
www.globalinsuranceaccelerator.com
InsureTech Connect
www.insuretechconnect.com
Nationwide Ventures
www.nationwide.com/cps/nw-ventures
Plug and Play
www.plugandplaytechcenter.com/insurtech
Travelers
www.travelers.com