LESSONS FROM THE PAST YEAR: MAKING REMOTE WORK AN AGENCY ADVANTAGE
Moving forward, it's a good time to take a strategic look at options
By Maura C. Ciccarelli
Independent agencies have had a rough roller coaster ride over the last year trying to figure out if, when, and how to reopen an in-person office, only to have a summer surge of COVID-19 cases put many plans on hold.
Just think Groundhog Day meets disaster recovery planning—but all on steroids.
As agency principals consider their options moving forward, it's a good time to take a strategic look at the benefits and challenges of full-time remote work or a hybrid combination of in-office and at-home work.
Remote revolution
"I think everything has forced us to accelerate how we work by about 10 years," notes Spencer Houldin, co-president of Ericson Insurance Advisors (the October 2015 Rough Notes Agency of the Month). "We're in a revolution right now in the U.S. workplace."
In 2018, well before the pandemic, the Connecticut-based independent agency decided to enact a part-time remote policy offering two days a week working from home. When the pandemic shut down non-essential businesses, the 26-member workforce began working from home full-time—and will continue to do so in the future.
As a result, Ericson's productivity shot up 20% or more over the last year. It's revenue grew 14%, too—but with productivity high, they didn't have to bring on additional staff.
The forced full-time telecommuting was the catalyst that proved that remote work was "good for the firm and so good for employees and for the value proposition that we're delivering," Houldin says.
"I think our kids are going to laugh at us when they tell their kids that Granddad used to drive 20 minutes to sit in a six-by-six cube only to stand up and get back in his car and drive 20 minutes home," Houldin says. "I think they're gonna be like, 'They were nuts. Why did they work that way?'"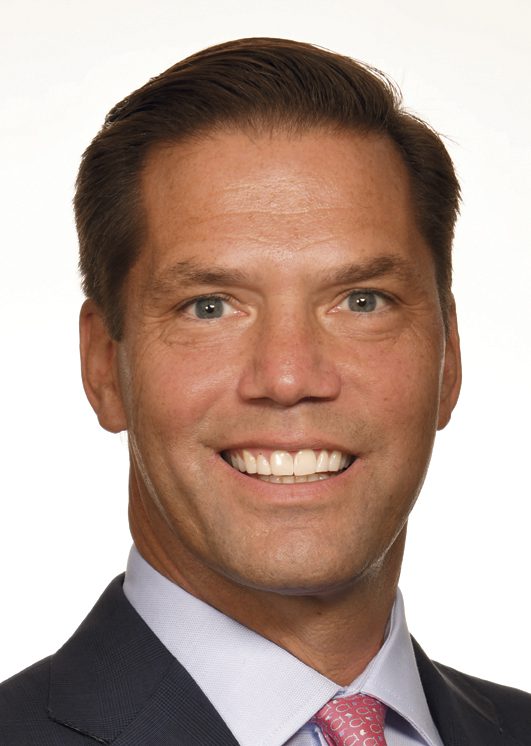 Happy campers
Houldin speculates that people are being more productive because their workday contains fewer non-work activities like commuting or in-office distractions, such as socializing and inefficient meetings.
"Most people are just focused on their work at hand and they're happier because we allow them a very flexible workday," says Houldin. "If they want to do their laundry, that's fine with us. We're not going to manage them like they're in prison. They are in their home setting. If they want to take 10 minutes to get their kid off the bus, we love that. It's a completely different lifestyle. But that's the way we operate, and it's gone very well for us."
Maureen Boeing, a Cincinnati-based insurance agency operations and automation consultant, says remote work can also be "the disaster recovery plan that agencies never thought about."
She says working from home can mitigate the impact of large disasters like power outages and severe weather that can shut down operations when everyone is in a single office. It can also respond to small ones, like when a sick child needs a parent to stay home with them. When appropriate, the employee can continue to work instead of taking an entire day off.
Houldin agrees. "We're much more agile for our clients now that we're spread out and not in one building."
Creative connections
Many organizations worry that a company culture and camaraderie will be adversely affected by remote work. Ericson uses technology to avoid that.
"We're a fairly technologically advanced agency," Houldin says. "We're used to working in a very digital world." To keep people connected, each of the agency's five teams works from 10 o'clock until noon in a Zoom room every weekday.
"They still get that chance to bounce ideas off each other and check in with each other," he says. "But, at 12 noon, they have the afternoon to just focus on the work and be by themselves. They use Microsoft Teams so they can pop in and talk to each other [in the afternoon] if they need to."
The at-home office setup uses four monitors, just like employees had at the company office. The left-hand monitor always shows the faces of their teammates during the workday if they need to talk.
The fully remote schedule has also helped with camaraderie. Starting in 2018, employees had the chance to work two days a week from home, but "some people only saw the other people for one or two days a week," he explains. "Now, they see them five days a week."
Seeing everyone's kids, pets and even uncombed morning hair have also made people feel closer, says Houldin. "We've made ourselves very vulnerable to each other. We've become just so 'we don't care' with each other anymore."
Other events that bring people together have included happy hours and a social event, pandemic-permitting, once a month, such as a minor league baseball game.
Another plus? Everyone is healthier because staffers aren't giving each other colds.
Management by trust and metrics
Houldin says the biggest lesson he's learned is that agencies should trust their employees to get the job done remotely and try not to micromanage them. "If you can't trust them, they shouldn't be working for you," he says.
That doesn't mean performance shouldn't be measured, though. Ericson's net promoter score system automatically emails clients a one-question survey whenever a change is made: "How likely are you to recommend Ericson?"
This system shares the rating with the employee who worked on the account and provides the agency with the client feedback.
"That's not only made [the employee] sit up straight, but we can see trend lines of individual people maybe not doing as well as others and we can try to nip that in the bud," Houldin says. "When I look at the number of transactions that are going on during the day, the number of emails they are sending, they are knocking it out of the park compared to pre-pandemic.
"If you trust them," he adds, "they'll give you 125%. Give them the tools they need to do their job. Tell them the job they need to do and just let them get it done."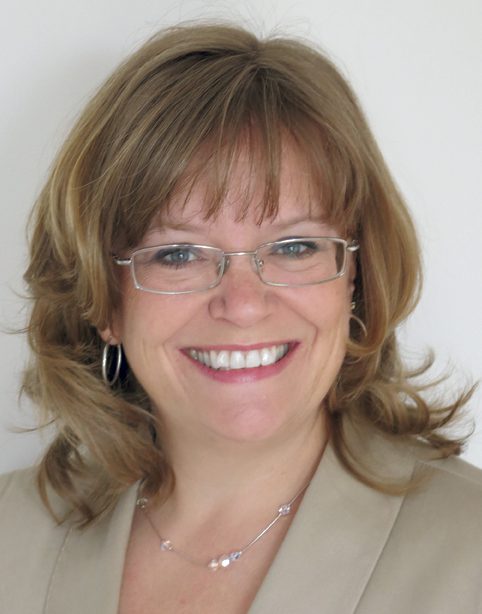 Tech support
It's also critical to invest in the right technology, Houldin says. "It can't be the laptop at the kitchen counter," he notes. Multiple monitors, scanners, cameras, and other hardware are just the first requirements. Setting up workspaces in private, secure areas of the home to protect agency data and client privacy is the next step.
Boeing says companies should invest in secure data-protecting virtual private networks (VPNs), a VOIP system for incoming calls and transfers to other team members, and communication and screen-sharing apps like Microsoft Teams, Slack, WebEx, and others. In the case of a hybrid remote approach, providing people with a laptop that connects to docking stations at home and at the office offers continuity of connection.
"I think [pandemic challenges] really pushed some agencies over the edge to say that tech is much more than just our agency management system that we log into every day and look up a client, get a phone number and an email," Boeing observes. "Now, it's about how we do business, so we need to make sure that we have that aspect set up. It's not just a nice to have. It's a necessity and providing that in an environment for remote or local connectivity is the key."
Ericson moved its main agency management system into the cloud two years ago, says Houldin, in part to avoid the expense of a backup generator. Going fully remote full-time was exponentially easier as a result.
"We would have been in big trouble if we hadn't done that before the pandemic hit," Houldin says.
Streamlined meetings
The other thing the Ericson agency folks have learned is that remote meetings can be a smarter way to do business, Houldin says.
Instead of spending hours in meetings and lunches with marketing reps, for example, the firm invites reps to join an agency Zoom meeting any time they want. The typical schedule includes 10 minutes to catch up socially, 10 minutes to discuss new offerings or program changes, and 10 more minutes for agency questions.
"In half an hour, we've learned more and we get to see the reps on screen, but then we get back to our day and it's not such a disruption," he says.
The remote way has also revolutionized Houldin's weekly schedule. He used to travel the 90 miles from his base in Connecticut to New York City one day a week to visit five clients. Now, he does the same meetings on Zoom and it takes three hours instead of the entire day.
He says: "All of us are now thinking, how can we work differently and be just as effective with the clientele?"
Agency growth
One of the surprising results of the last year was the positive impact on both the revenue and expenses sides.
"We had our best growth here last year," says Houldin, who connected with more clients because he didn't have to travel to see them in person. "I was at my desk calling my Centers of Influence and I was checking in with my larger clients on a more regular basis. I had my best year ever last year, and I'm matching it this year."
More important, he says, is that everyday expenses will be lower without a large office to support. The agency plans to keep a downsized space with conference rooms and a few offices for any employee who needs to get away from home to get work done.
Everyone is in it together
Houldin says Ericson's employee culture and interaction with clients have benefited from the last year of working remotely, too.
"We've had a tremendous amount of empathy and tolerance for what we're all going through as a society," he says.
Many business clients were economically strained by the pandemic downturn and, he notes, "You have to work really hard to try to find ways to help them with their expenses."
Plus, employees suddenly had to juggle from-home work as well as homeschooling their kids. "They're trying their best to do their job," he says. "You have to have tolerance for this."
By the end of the summer, he says, employees and clients alike were feeling pretty grouchy, especially after they got a quick taste of normalcy before the delta variant spiked COVID case numbers.
"You just need to be understanding of that and have thick skin and a big heart," he adds.
Looking back, Houldin says there have been many important lessons over the last year: that the agency could treat clients better than ever without everyone being in one location, that staffers could be more productive and happier in their jobs, that the agency's culture could be made even stronger, and that a remote strategy can positively impact agency revenue and growth.
"A client said to me [recently] that nothing has changed, but everything is different," he notes. "I just thought that really summed it up. Nothing at my firm has changed, but everything is different."
The author
Maura Ciccarelli is a freelance journalist originally from Philadelphia who now writes about business and more from the road full-time.