LIFE INSURANCE TAKES ON NEW IMPORTANCE
Raised consciousness about mortality drives product awareness, interest
By Len Strazewski
---
First came the case statistics. Then the hospitalizations. Then finally the body counts.
The first year of the COVID-19 pandemic raised the nation's consciousness about mortality. In New York and other cities, refrigerated trucks provided a way to supplement morgue space. In Chicago, the largest trade show venue was outfitted as hospital space.
In the aftermath, life insurance benefits—both employer-paid and voluntary—took on new importance, as workers struggled to make sure their families had financial protection.
"Employers have had increasing awareness of the need for life insurance since the pandemic," explains Matt Ennis, director of product, strategy and marketing at Reliance Standard Life Insurance Co. in Philadelphia. "And it's not just the news."
Claims experience and costs have tracked with the crisis, increasing employer expense. As a result, Ennis says, employers have backed off paying for more life insurance, but at the same time they have been increasing voluntary life insurance availability.
Since the 1970s, employers have been slowly increasing paid life insurance from a standard one times salary to two- or three-times salary as term life insurance costs have declined. However, as costs have recently increased with claims experience, employers are moving back toward the one times salary base while increasing availability of voluntary term life insurance with higher guaranteed issue amounts, Ennis says.
Employers are also trying to help employees cope with increasing family costs, such as college tuition and housing, creating demand for higher limits, he says.
John Thornton, executive vice president of sales and marketing at Amalgamated Life Insurance Company in White Plains, New York, agrees. "Certainly, there has been an increase in interest and awareness of the value of voluntary life insurance in conjunction with other voluntary insurance benefits."
Term life insurance is increasingly packaged with critical illness insurance, disability insurance and cancer insurance as supplementary benefits in response to increasing cancer rates, he says, and wellness features, including behavioral health issues are more common.
"More employers are working to meet the needs of a multi generation workforce," he says, "and the younger generation of workers has recognized the need for more protection for their families, which can include accident insurance and critical illness insurance as well as higher life insurance limits."
Wellness benefits are also on the rise, and employees are seeking more portability as they move from employer to employer during the post-pandemic employment market, he says.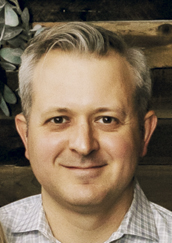 "Employers have had increasing awareness of the need for life insurance since the pandemic."
—Matt Ennis
Director, Product, Strategy and Marketing
Reliance Standard Life Insurance Co.
Recent industry research confirms arising level of interest in life insurance. About one-third of consumers (31%) sayCOVID-19 has made it more likely that they will purchase life insurance within the next 12 months, according to the 2021 Insurance Barometer Study, conducted by industry trade groups LIMRA and Life Happens.
The research indicates that Millennials (ages 22-40) seem to be most influenced by the pandemic and about 45% of Millennials said they are more likely to buy life insurance due to COVID-19 than are Baby Boomers (15%) or Gen X consumers (31%).
"COVID-19 has raised awareness about the important role life insurance plays in families' financial security. Our research shows 42% of Americans would face financial hardship within six months if the primary wage-earner were to die unexpectedly," said David Levenson, president and chief executive officer of LL Global, the parent company of LIMRA and LOMA.
In a press release about the study, he said that young Americans, in particular, are at most risk because more than half of Millennials have no life insurance. However, about 48% of Millennials say they plan to buy coverage in the next year.
"While we know not all will follow through, our industry needs to help these young adults get the appropriate coverage that will protect their families," he said.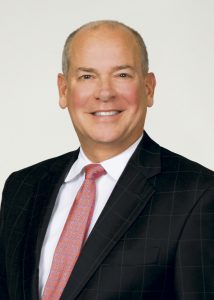 "More employers are working to meet the needs of a multigeneration workforce, and the younger generation of workershas recognized the need for more protection for their families … ."
—John Thornton
Executive Vice President, Sales and Marketing
Amalgamated Life Insurance Company
Two-thirds of Millennials surveyed say they have dependents under 18 living in their households and the study reports that 43% of Millennials are more concerned than other generations about leaving their dependents in a difficult financial situation if they should die or burdening others with burial/funeral expenses.
Voluntary life insurance offering higher limits of coverage has soared into the lead of voluntary benefit products, another study indicates. Voluntary life insurance sales jumped 25% in 2021 to lead the voluntary industry's strong rebound last year, according to Eastbridge Consulting's annual U.S. Voluntary/Worksite Sales Report.
The study noted a 58% increase in universal life and whole life sales, which led the product line. Term life sales grew 15% and continue to represent the highest share of the voluntary market overall at 22.3%, the report said.
Disability sales also outpaced industry growth, with a 20% increase in long-term disability sales and a 14% increase in short-term disability sales.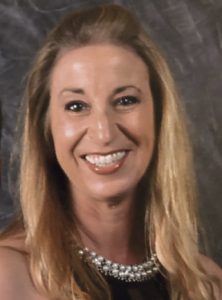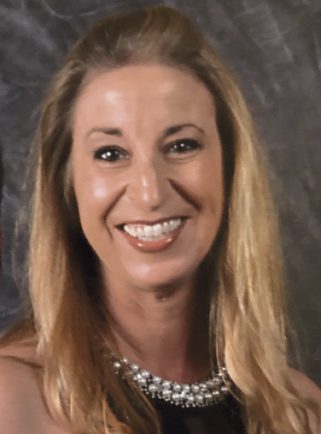 "Employers have started to realize that life insurance is not just a death benefit. It is a piece of an overall solution to the problem of family protection."

—Kim Rudeen
Vice President, Product Development and Management
Aflac
"The strong sales of life and disability protection seem to indicate a renewed interest in covering 'the basics,'" said Eastbridge President Nick Rockwell in the study release. "Our research suggests these and other voluntary products will continue to grow as the pandemic showed many workers how they help cover unexpected medical bills."
Sales of nearly all voluntary products rebounded last year, generating a strong overall industry growth rate of 11.3% in2021 for a total of $8.307 billion. Growth was more moderate but still trending upward for hospital indemnity/supple-mental medical products at 9%, critical illness sales at 4%, and accident sales at 3%. Cancer sales declined slightly, while vision coverage dropped significantly. Long-term care sales, while a very small portion of the market, rose 9%.
The diversified increase in voluntary benefits, especially life insurance, reflects not only increased awareness of their value but also a change in their understanding of life insurance, notes Kim Rudeen, vice president of product development and management at Aflac.
"Employers have started to realize that life insurance is not just a death benefit," she says, "It is a piece of an overall solution to the problem of family protection."
Though term life insurance has been part of an employer-paid benefits package for decades, the benefit has been somewhat neglected by employers until recently, insurers say.
"Now employers are discovering that life insurance is a benefit that is important and right for their employees," Rudeen says. "Life insurance is becoming more of a living benefit than a death benefit, packaged with other benefits as a solution to the need for family protection."
Agents and brokers are key to the delivery of life insurance benefits, insurers say, assisting employers in identifying the right products and the right amounts of coverage to deliver to multigenerational employees. Term life insurance has been the standard, but whole life insurance has become more poplar as younger generations seek to build portable cash values for their families, insurers say.
Agents also take the lead in communicating benefits and facilitating enrollment. As in-person meetings slowly return regarding employee benefits, they are taking the point indirectly communicating with employees who are less likely to be in an office for group meetings, insurers say.
Technology has also become critical to both marketing, enrollment and ongoing benefits management. Remote delivery of education with platforms such as Webex and Zoom has become an industry standard.
Nearly all insurers now provide some marketing education and enrollment platforms that employees can access remotely and can link with employer human resource information systems. Larger agencies and broker-ages also have their own systems which can tie into both employers and insurers and can help take the place of in-person and small group meetings.
The next step in transforming the life insurance industry and its products will be the continued expansion of digital tools, according to Mark DePhillips, senior vice president for the U.S. market for Equisoft, an international technology company focusing on insurance solutions.
Equisoft already works with many U.S. insurers and has developed new technology for agents and brokers to track customers and digitize the experience between them and their insurers, and DePhillips says much more is coming. "COVID was the final wake-up call. For many years, insurers have been working to digitize their existing processes. Now they are rethinking their processes completely for the digital world."
During the pandemic, the employment environment changed dramatically, he says. Known as the "great resignation" of employees who discovered that they could work at home without a high-pressure office environment, the flow of employee resignations drained employees from their operations.
Also, employers and their insurers have been rethinking their benefit offerings, adding higher levels of life insurance and untraditional benefits such as college tuition remission and long-term care insurance for employees, DePhillips says. The industry is also developing new delivery technology, using enhanced agent and insurer portals.
"There is a tremendous amount of investment in insurance technology. Over the last several years that has accelerated. The pace of innovation and change has increased in an industry not known for optimization of technology," he says.
DePhillips also points to the development of mobile health monitors and data-driven alternatives to traditional risk assessments like blood testing as a step in the development of new technology, which will help the industry better be able to manage and price risks as well as claims management.
Predictive analysis is also important, and the industry is deploying technology that will better assist insurers to get the right services or products to the right people at the right time, he says.
For more information:
Aflac
www.aflac.com
Amalgamated Life Insurance Co.
www.amalgamatedbenefits.com
Eastbridge Consulting
www.eastbridge.com
Equisoft
www.equisoft.com
LIMRA
www.limra.com
Reliance Standard Life Insurance Co.
www.rsli.com
The author
Len Strazewski is a Chicago-based writer, editor and educator specializing in marketing, manage-ment and technology topics.In addition to contributing to Rough Notes, he has written on insurance for Business Insurance, Risk & Insurance, the Chicago Tribune and Human Resource Executive, among other publications.