MetLife study points to value of one-on-one benefits education, especially for Millennials
We're more than halfway through the decade that will end in 2020—the year in which it is predicted that Millennials will represent almost half of the workforce. Even today, Millennials (ages 21-34) are the largest demographic group of employees. To sustain a loyal workforce, employers know that they must shape their benefits menu with a strong Millennial perspective. Employers must be careful, however, not to stereotype Millennials.
It is commonly assumed that Millennials, having grown up immersed in technology, are comfortable getting all their information on a screen. When it comes to learning about their employee benefits options, that assumption doesn't hold up, according to data from MetLife's most recent annual U.S. Employee Benefits Trends study, released in April.
The 14th annual study found that 68% of Millennial full-time employees value one-on-one consultations with a non-sales benefits expert during the benefits selection process, compared to 62% of GenXers (ages 35-50) and 57% of Boomers (ages 51+) who feel that way. Meredith Ryan-Reid, senior vice president, MetLife Group, Voluntary and Worksite Benefits, admits that this finding seems "slightly counterintuitive.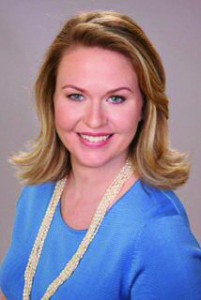 "There's been so much focus on the growth of Millennials in the marketplace, and that has driven a lot of focus on technology and digital communication and everything being mobile accessible. We're all guilty of brainstorming about technology or social media or applications we need to develop to connect with this audience, and we certainly need to do a lot of that," she says. "But at the end of the day, Millennials are starved for that one-on-one personalized attention because they need the most help."
The study reported that only 52% of Millennial employees understand life insurance, compared to 59% of GenXers and 69% of Boomers. Between 38% and 39% of Millennials said they understand both long-term and-short term disability, compared to 48% of GenXers and 57% of Boomers. For 401(k) and other defined contribution retirement plans, the levels of understanding range from 55% of Millennials to 64% of GenXers to 72% of Boomers.
The good news is that Millennials are more willing to be educated by their employers than are the older generations. When study participants were asked whether they believe their employer should help them solve their financial security concerns, 44% of the Millennials said yes; only 30% of GenXers and 20% of Boomers responded in the affirmative.
"Millennials have higher expectations of their employers than othergenerations," says Ryan-Reid. According to the study, a large percentage of Millennial employees want their employers to be involved not only in providing benefit product information, but helping them in a wider range of their financial decision-making. More than the other demographic groups, they appreciate their employers' incentives to help them improve their financial well-being and improve their saving and spending habits.
The study finds that 41% of Millennials live paycheck to paycheck, and 39% characterize themselves as "overwhelmed by financial decisions." The percentage of employees who reported feeling overwhelmed by financial decisions goes down steadily with age: from 26% of GenXers, 16% of Younger Boomers and only 4% of Older Boomers.
While Millennials may be the generation in the workforce that is most overwhelmed by financial decisions—and the most amenable to employer help—the other generations have their own financial stressors. Younger Boomers (51-64) are the most worried of any of the generations about two future uncertainties: outliving their retirement savings, and having enough money to cover out-of-pocket medical costs not covered by health insurance.
Not surprisingly, older Boomers (65+) lead all demographic groups in overall financial confidence, although 51% of them are worried about outliving their retirement savings. Across all demographic groups, employee concerns about meeting their monthly living expenses has gone up by 15 percentage points over the last four years—from 38% in 2012 to 53% in 2015.
The findings from the Benefit Trends Study have helped MetLife better understand the market and shape its benefits strategy. "In the last couple of years we've seen that employees are interested in additional benefits, and in paying more for these additional benefits, if they feel they are customized to their needs, are understandable and presented in a way that makes sense," Ryan-Reid says.
That reinforces the study's finding that so many employees, especially Millennials, are looking for one-on-one guidance when they make their benefits choices. Yet, according to the study, fewer than half of employers provide it.
Integrated process of choosing benefits
"Economic trends, the regulatory environment and new technologies have led to new ways of purchasing products," Ryan-Reid points out. "Using exchanges, particularly private exchanges sponsored by our brokerage and consulting partners, people are now looking at the benefits selection as part of an integrated process. It's not as hard to get people to think about the supplemental health products such as critical illness, accident medical, hospital indemnity, or cancer insurance because now they are connected to the decision an employee is making about their major medical plan.
"If an employer is offering a high deductible plan, and wants to drive participation in that plan in order to be in compliance with the ACA or to contain costs, one obvious choice is to offer a critical illness, accident or hospital indemnity plan so that employees aren't bearing the brunt of that exposure as an out-of-pocket or co-pay expense. The employees see what they will save in premium by moving to a high deductible plan."
MetLife plays the role of both the product expert and a collaborator, says Ryan-Reid. "Because of our financial st rength and broad portfolio, our brokers, consultants and clients look to us as the product experts—for voluntary as well as nonmedical core products. Then when it comes to communication, enrollment technology, benefits administration—all of the other critical components that help deliver the message and drive value for employers—we are in partnership mode.
"We want to make sure we are integrated with the systems, the technologies and means of communication that our brokers and consultants are partnering with and that our clients are using. We want to make sure we're in the right place at the right time. When employees are making their medical elections, it's really important for us to be part of that conversation."
She adds, "The most important thing an employer can do is to mandate an active enrollment every year. Many employers will just roll over your medical election from last year and default you to all the choices you made last year if you don't ever go into the system. I understand why employers do that—they want to make sure employees are covered. But especially now, given some of the reporting requirements connected to the ACA and everything that's changing, coupled with employees' desires to have personalized, tailored information that's real for them, we think that expectation is changing, and that's going to change behavior.
"When employees go in every year and actively elect their medical, their life, their disability, critical illness, and group accident, it makes them value their benefits and realize that they are not a given. And it allows them to make updates based on changing life circumstances."
Ryan-Reid also stresses that it's important for employers to provide the opportunity for employees to have one-on-one interaction with someone who can discuss benefit options in light of the employee's individual circumstances. She notes that a lot of companies have success using call centers with an enrollment firm for this purpose, provided they give the employee the opportunity to actively review the benefits being offered in the context of his or her current life circumstances.
The MetLife study looks at the impact of wellness programs on the employee benefits landscape, notingthat 80% of the total employers surveyed report having a physical wellness program in place—although that number drops to 49% for small employers (2-99 employees). The most popular features are flu shots, preventive health exams and weight-loss incentives.
Two-thirds of employees say they are interested in wellness programs, with interest particularly strong among Millennials and female employees. Across all generations, 22% of employees say they do not participate in their employers' wellness program.
The study reinforces the idea that physical wellness and financial wellness are closely linked. For those employees who reported feeling least in control of their finances, more than 60% have delayed medical or dental care in the last 12 months because of cost. For those feeling the most in control over their finances, fewer than 10% did so.
The benefits market is changing rapidly. Even as Millennials become more dominant in the workplace and consume the attention of marketers, another demographic group at the other end of the age spectrum is starting to grow. According to the U.S. Bureau of Labor Statistics, workers over age 65 are projected to increase from 5% of the workforce in 2014 to 8% by 2024.
The MetLife study notes that the employee benefits implication for this boost in post-age 65 workers is related tothe issue of "portable benefits." In the current study 61% of employees expressed an interest in portable benefits—defined as benefits they can take with them when they retire or change jobs—up from 50% in the previous year's study.
MetLife's annual study provides a useful gauge of shifting sentiments. This year's study, derived from interviews nationwide with 2,508 benefits decision makers at companies and 2,612 full-time employees, indicates some deterioration in overall economic expectations among employees. Those who expect their financial situations to improve in the next year dropped from 52% in 2014 to 46% in 2015.
Employees do not appear to blame any dimming of their financial fortunes on their employers. Loyalty to employers, in fact, is on the rise: 57% of Baby Boomers and 53% of both GenXers and Millennials say they are committed to their employer's goals. Also, those who expect to be working for their current employer a year from now went from 41% in the previous study to 45% this year.
Thomas A. McCoy, CLU, retired in 2013 as editor-in-chief of Rough Notes magazine.