Responsive insurance agents can capitalize on what could be a growing demand
The top reason provided for why … Millennial renters have not purchased insurance is that it's too expensive. … Industry data suggest that the average cost of a renter's policy for a Millennial is less than the cost of a single cup of coffee per week! Perhaps it's not about the cost, but rather the value they see in the product.
Youth is about rebellion, with a thirst for change and unapologetically making demands to rethink old conventions. Millennials, those born between the years 1980 and 2000, are doing just that and having a profound impact on the U.S. economy. Much of the research conducted on Millennials over the last few years has focused on how they differ from Baby Boomers and Gen Xers. Some of this research has suggested that Millennials are postponing major life decisions, such as owning a home, getting married, and having children. Additionally, some of the research has  suggested that Millennials are less likely to own a vehicle.
The truth is that Millennials—like every generation before them—will continue to age, and as they do so, major life changes will follow. They're the largest living generation, making up 40% of the nation's total population, and a demand for insurance for this generation is almost inevitable. Insurance companies and agents should not be asking, "Will they need coverage?" but rather, "How can we effectively provide coverage to this market segment?"
Millennial demographic
When it comes to the insurance needs of the Millennial consumer, many of the coverage solutions currently provided to prior generations would also be applicable. According to a study conducted by Verisk Analytics of approximately 600 Millennials from all over the country, 83% own or rent their own residence, and 78% own or lease their own vehicle. Those results could suggest that insurance products currently available in the market would provide the necessary coverage solutions to meet many of the needs of this demographic.
While most home owners and vehicle owners are required by their mortgage companies and lienholders to obtain insurance, many renters have the option as to whether they purchase coverage. Of those self-identified renters surveyed by Verisk, only 55% stated that they currently have a renter's policy; however, 33% were interested in purchasing coverage in the future. This untapped portion of the market makes up a sizable opportunity for agents and brokers. As consumers who rent their homes, these Millennials face similar exposures as any other generation, including the potential for their belongings to be damaged by a peril typically covered under a homeowners policy or the possibility of being liable for damages or injury to someone else.
The top reason provided for why these 33% of Millennial renters have not purchased insurance is that it's too expensive. The perception that insurance is expensive could easily be challenged. Industry data suggest that the average cost of a renter's policy for a Millennial is less than the cost of a single cup of coffee per week!
Perhaps it's not about the cost, but rather the value they see in the product. Many Millennials are willing to invest their money in products and services that either make them happy or that they see as adding a benefit to their lives. This potentially presents an opportunity for the insurance industry to properly educate these consumers on the benefits of insurance and to help them see the value of adequate coverage and the peace of mind from knowing that what they own is properly insured.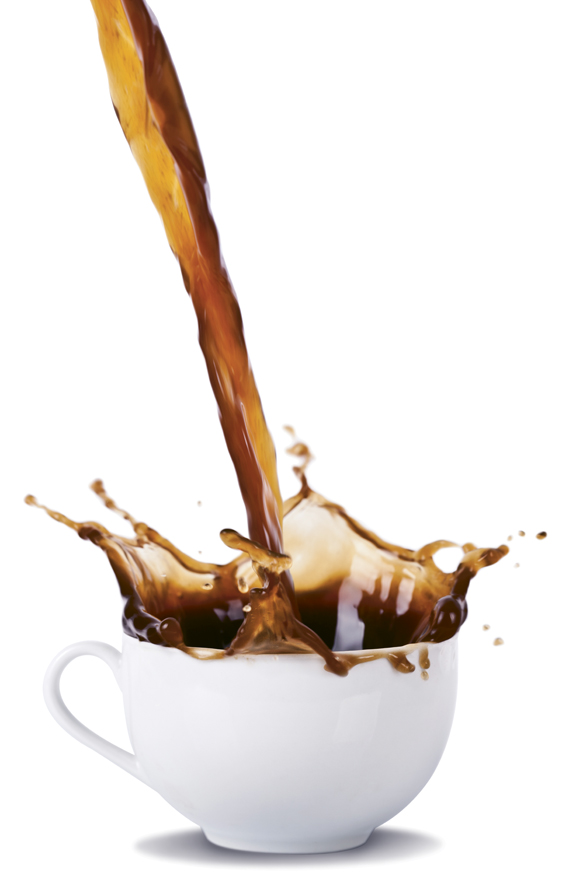 Engaging Millennials
Millennials have often been referred to as the digital generation. They're the first generation to have fully lived in a world where personal computers are easily accessible, and many have been the pioneers behind social media. An overwhelming majority of Millennials are active on social media. According to a study by Deloitte titled Navigating the New Digital Divide, 49% rely on the influence of social media before making purchases. This compares with only 19% for all other generations—a substantial difference that provides some insight into how traditional marketing techniques may not be as effective with Millennials.
Social media influence comes in a variety of forms. Millennials look to their friends and those they follow on various social media platforms to see what products and services are popular. Lifestyle bloggers have gained substantial numbers of followers across a variety of social media platforms and are very popular among Millennials. Several industries are capitalizing on the influence that some of these bloggers have and pay them to endorse their products. That same study by Deloitte discovered that 70% of consumers are more likely to be informed about products through information available from social media or blogs than directly by the retailer.
Another caveat is that Millennials are a very self-aware generation and do not respond favorably when they sense a company is marketing directly to them. According to an April 2015 American Trends Panel study by Pew Research, Millennials, more than any other generation, do not like to be associated with their generation label. The study also suggests that Millennials are more likely to associate their generation with negative traits such as "self-absorbed," "wasteful," and "greedy," rather than positive traits like "patriotic," "hard-working," or "responsible." Note that this study does not reflect how Millennials view themselves as individuals, but rather how they see their generation. These findings could potentially provide useful insights to insurance marketers and offer do's and don'ts for effectively engaging this generation.
Coverage solutions
During a recent insurance industry conference, a Millennial advised that "the challenge facing insurance companies in attracting Millennial insureds is that they want products that are tailored to their individual needs, but they also want carriers to already know who they are without actually asking them." It seems like an impossible challenge: to offer coverage solutions to an individual without asking that individual what his or her specific insurance needs are.
However, with the abundance of data and market research, insurance providers have an opportunity to be innovative with underwriting and risk selection and determining the scope of the coverages that should be offered to their customers. Further, as we've seen in other industries like technology, consumers may not necessarily know what they need until the product is developed and effectively marketed to them.
The traditional coverages of a home or auto policy are important to Millennial consumers, whether they realize it or not. However, agents and carriers alike have an opportunity to differentiate themselves by developing additional coverages or bundling existing coverages in a way that goes above and beyond those typically seen in a standard policy. In its study, Verisk asked Millennial survey participants to identify types of coverages that they would be interested in. Among the top results are travel, electronics, pets, and bed bugs.
Those results provide insight into  the motivators of this generation and also what they view as important. As the generation that has completely embraced the sharing economy, Millennials are managing to travel more frequently and cost-effectively than prior generations. As they continue to do so, they could be more susceptible to exposures of lost luggage, unexpected cancellations, trip interruptions, and even medical care while abroad. The potential need for travel insurance identified by the survey suggests that Millennials want to be able to travel without worrying about something going wrong and are willing to pay for a product that provides that security.
Similarly, the other top results correlate with the general lifestyle choices of Millennials. While coverage for many of these items can be provided by specialty products, representatives from several insurance carriers have provided feedback that many consumers generally would prefer to have one product that extends coverage to all of their needs, rather than managing multiple policies.
Another finding of the Verisk study is that only about one-third of Millennials are completely satisfied with the understandability of their auto or home policy. Some Millennials have implied an assumption that the insurance industry is generally not transparent. This could increase distrust and ultimately lead to forgoing the purchase of insurance products. One possible solution for defeating this assumption is to provide language that helps Millennial consumers better understand the coverages available to them under an insurance policy. The availability of information communicated by an insurance company or agent on social media could also benefit this consumer segment.
With the recent announcement that Millennials have become the largest living generation, their needs and decisions are going to have a lasting impact on property/casualty insurance. All facets of insurance—marketing strategies, sales channels, the use of data for underwriting, and the types of products and services offered—could be substantially affected by this cohort. Tackling how to tap into this market is causing major disruption to the industry but in the long run could lead to substantial growth and innovation. Those insurance agents and providers willing to make the investment and be more responsive to the needs of Millennials will be the ones most likely to capitalize on what could be a growing demand for insurance products and services.
The author
Kevin Poll is director of product development for personal property and farm at ISO, a Verisk (Nasdaq:VRSK) business, and also happens to be a Millennial.