NURTURING THE NETWORKS
How three women are leading their respective networks—and insurance—toward a stronger, more collaborative industry approach
By Lori Widmer
In the beginning, Rene Swan was one of very few executives at the table who was a woman. Swan, president of United Valley Insurance Services, a Fresno-based independent agency network, has represented her firm at various carrier and industry meetings since she joined United Valley in 2011. While being present at these meetings, Swan remembers how uncomfortable it could be to express her opinions.
Yet she channeled that discomfort into action: "I over-prepared. I felt like I'd better show up knowing what I'm talking about because I might have one opportunity to speak," Swan says.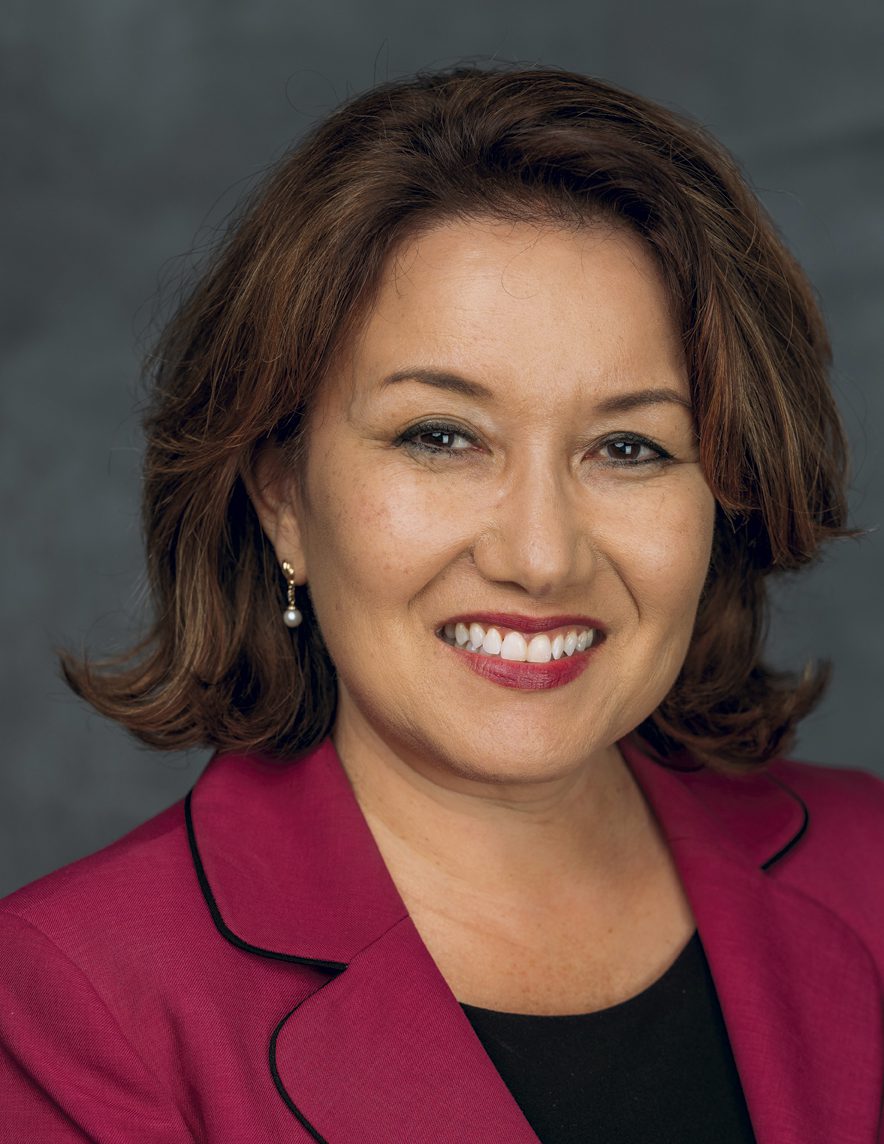 That attitude, along with a deep background in insurance, has helped propel Swan's career path to where she now leads United Valley. In fact, with women who hold leadership roles within insurance, that attitude is prevalent, as is a drive to help push the industry forward and attract more talent—male and female—to the insurance world.
Another thing helped to formulate Swan's success—mentorship. In her case, it was the mentorship by Mike McCreary, founder of Valley United, and Neal Stanley, former chief operating officer, who made the decision to appoint Swan to assume the role of president.
It was an unprecedented move at the time, but in many ways, it's a move that is only now starting to become more prevalent. For women, at least, it's a challenging path from entry-level insurance positions to the C-suite roles. A 2018 McKinsey and LeanIn.org report on women in the workplace shows that women represent 56% of entry-level positions in the financial services and insurance industries. However, just 30% make it to vice president, and 18% of women hold C-level roles within insurance.
From Swan's perspective, the picture is changing. She has seen a shift occurring in boardrooms, where she's seeing more females. In fact, at the helm of three agent and broker networks, women lead the way—Swan and her friends and colleagues, Tiffany Bertolini, president of Pacific Interstate Insurance Brokers (PIIB) in Eldorado Hills, California, and Elizabeth Schenk, CEO of Agency Network Exchange (ANE) in Monmouth Junction, New Jersey. Though each woman holds a leadership role in her organization, no one path to any of those positions is the same. Far from it, it seems.
Mentoring for the win
Maybe not ironically, Bertolini said her career was launched through a male mentor—her father, Larry Manning, who passed away in February 2020. Manning was hired in 2000 and ran PIIB from his den as the organization didn't have an office at the time. Bertolini grew up around PIIB, and when she was 16 years old, she became her father's administrative assistant.
Even so, Bertolini wasn't sold on the industry. "When I was young, I was determined to find another career path," she says. "I remember an agent warning me at some event: 'Don't get licensed. If you get licensed, you're in forever.'"
But after a few attempts in other industries, Bertolini became more interested in insurance. She worked part time at PIIB through college, then stepped into a marketing role with the network after college. When her father suffered a massive heart attack in 2012, Bertolini stepped up and helped while he recovered. When he did, the father/daughter team worked alongside each other for the next eight years.
Two years ago, Manning and his daughter announced at the PIIB convention the transition plan for her to become the new president by 2021. Unfortunately, that plan accelerated with his passing, and Bertolini assumed leadership in February 2020.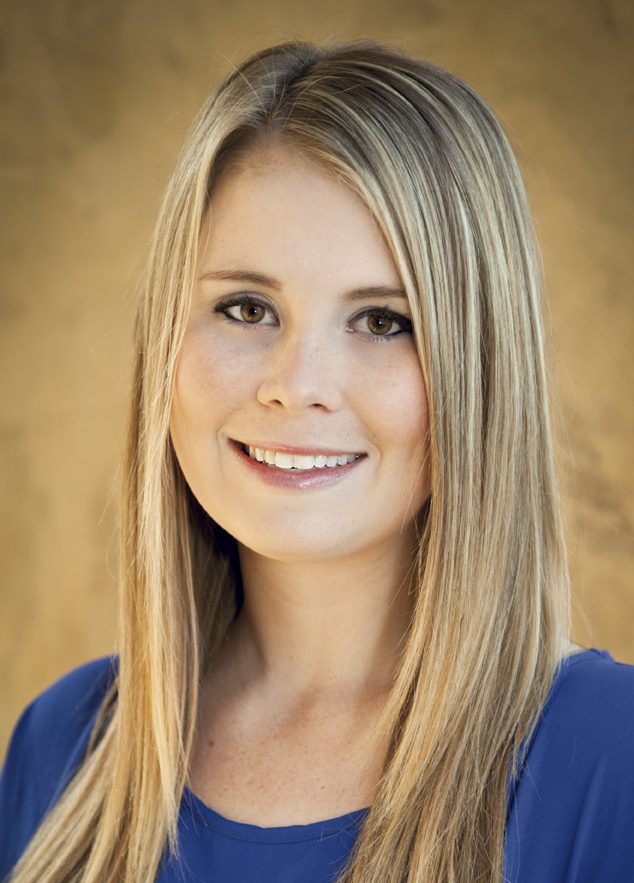 Time well spent
For Swan, it took the better part of 25 years to reach the C-suite. Having been part of United Valley since 2011, Swan was appointed as its vice president in 2013. By 2016, she was the network's president, which is no surprise given her background, which spans 30 years in insurance and financial services for both retail agencies and property and casualty insurers.
It all started with law school, however. While the law degree never happened, life did. "My husband and I met, got engaged, relocated, got married, and I got pregnant all within 18 months," Swan says. Amid those changes, "I just couldn't make law school work."
But she needed to work. It was in looking for that first job post-relocation that Swan found insurance. "This agency owner wanted someone with a fresh perspective, who did not come from the insurance industry. It was his objective to get an assistant who came from outside the industry," she says.
That first job, assistant to the president, was with Hemet Insurance Services in Hemet, California. A few years later, Hemet Insurance Services bought an escrow company and asked Swan to run it. "I was 26 years old and found myself as president of this company."
That experience developed Swan's management and operational skills. That translated into a move to the parent company, Talbot, which had acquired Hemet. From there, she moved to UBS Paine Webber as a Series 7 brokerage assistant.
After a move to New Jersey and back again, she joined up with an insurer on the property/casualty side. "I went from group life, benefits, and health to financial services to finally property and casualty."
There she stayed, building her skills and knowledge with a number of carriers as regional sales manager. That's where she called on an account that would change her path yet again: United Valley.
The perfect résumé, by accident
Elizabeth Schenk's career has spanned 31 years. She explained, "Thirty-one years ago, I stepped into an insurance office in Florida and took a temporary job as a receptionist. That's all she wrote."
Schenk quickly found herself intrigued and fascinated by insurance. Because she was with a wholesale brokerage, she became enthralled with the underwriting side. "I immediately started taking classes and became an assistant underwriter."
When her branch office closed, Schenk migrated to an agency, where she spent several years as a producer, growing a book of business to $3,000,000 and eventually managing the agency. Taking advantage of a significant opportunity to advance her career, Schenk left Florida and moved to Pennsylvania where she took a position as an underwriter for a national carrier. Soon after, she moved to production underwriter, which "got me out into the field, and I found out that that's what I loved."
From there, Schenk's career with the carrier progressed to territory manager, then into a marketing role with the home office. She then became a relationship manager with insurance networks. "These new distribution systems were a real eye opener, and I wanted to learn more about their operations," she says.
The next step was moving to a network, Keystone Insurers Group, as vice president of sales and geographic expansion.
"What I didn't realize, with all my experience with agencies, carriers and networks, was that I was building a perfect résumé for what I do today," Schenk says.
At ANE, Schenk is responsible for expanding the footprint for the organization across the United States and directing the relationships with member agencies and ANE carriers. "Some networks out there are either strong or nimble; the larger you become, the greater the challenge to implement minor modifications," she says. "ANE is both strong and nimble, which was a huge attraction. We have a great solid foundation that allows us to adapt quickly to the rapidly changing industry and build ANE into an exceptional network. As we expand, it is critically important to stay true to what we do best and not deviate. We must also remain steadfast in our commitment to excellence."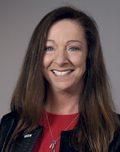 Delivering network success
That's the message that all three women bring to their networks—success starts on a solid footing. Swan is an advocate for collaboration, a position she takes seriously. "For our network, culture is critical for success. It's important that our employees understand the value of member relationships so that we can help guide their agencies to the next level."
As are the relationships with employees, which Swan says comes first, and with carriers. "Without our carriers, we wouldn't have members."
Like Swan, Schenk sees the success of any agent or broker network hinging on three components: "the network itself, the members of the network, which would be the agents, and the third piece of that would be the carriers," she says. "I actually sat in the seats of all three, which provides me with their vantage points and gives me credibility because they know I've been in their position and can understand the challenges they face."
The language, from Bertolini's perspective, is one of transparency and honesty. It's the transparency, she says, that strengthens the networks the most. "Years ago, network clusters, aggregators—whatever you want to call them—had a definite negative connotation. They were purely aggregating premium and not bringing any real value to the table."
Fortunately, she says, that's changed. "We pride our selves on transparency on an individual level with our agencies and from a network organizational perspective, whether that's in our contracts or our profit-sharing calculations."
That transparency has given agencies the confidence to rely on their networks for resources and information as market challenges emerge. Such was the case with COVID-19. "It's very important that agents and networks fully understand what they're working with and what the exposures are," says Schenk.
Schenk adds that agents and brokers can use the data analytics their networks provide to measure the financial impact on their organizations from such events. "The industry is rapidly shifting, and it's critically important that agents are empowered to position themselves in the marketplace."
Changing demographics
Another factor is on everyone's radar: the increasing talent gap. This is an area where Bertolini says women can bring that collaborative effort and mentoring not only to attract Millennials to the industry, but to help them create a career path.
That may do a good deal to move women into more leadership roles, which Bertolini says would bring even more collaboration to the industry. She sees the industry as still predominantly male-dominated, and she believes the younger workforce may help shift more toward more female leadership. In her own network, she sees fewer women at the helm than she had hoped. "We have 240 affiliates. I would guess roughly 45 to 50 are female-led agencies. In the next generation workforce, there need to be more women in executive roles and other leadership roles."
Yet as both Bertolini and Swan point out, men are crucial to the success of women in the insurance industry. "In my entire career, there's been a man who has recognized that I can make a contribution," says Swan. "It's also important that women support each other and lift each other up, so when there's an opportunity to advance, they will be ready."
Schenk adds that women are often viewed as the trailblazers of the industry. "This comes with a great deal of responsibility, and it's critical that we continue to mentor the next generation of women leaders in our industry."
The author
Lori Widmer is a Philadelphia-based writer and editor who specializes in insurance and risk management.