OPPORTUNITIES ABOUND
 Fill your pipeline with nonprofit and
social services accounts right in your community
Seasoned agents who specialize in this space will tell you there
are a host of reasons why nonprofit and social
services accounts are particularly attractive.
By Julia Sewell and Erin Crawford Peterson
---
If you're looking to grow your book, you can find an abundance of worthwhile new business opportunities right in your back yard with local nonprofit and social services organizations. There are nearly two million nonprofits across the U.S., including everything from schools, churches and religious organizations to community action agencies, hospice providers, organizations that serve individuals with intellectual and developmental disabilities (IDD), and dozens of other types of groups.
Though they represent more than 10% of all companies nationwide, these accounts are often overlooked by agents who believe there's more potential with traditional businesses. However, an increasing number of savvy producers are taking advantage of the fact that nonprofit and social services organizations provide extensive opportunities to boost your business, while also supporting your community.
Why focus on nonprofit and social services accounts?
Seasoned agents who specialize in this space will tell you there are a host of reasons why nonprofit and social services accounts are particularly attractive.
 The market is stable and growing. The statistics above show the sheer size of the nonprofit sector. Nonprofits are also the nation's third-largest private employer. And the industry is growing. According to Independent Sector's Health of the U.S. Nonprofit Sector: Quarterly Review, "U.S. nonprofits contributed $1.5 trillion to the economy in Q3 of 2022, increasing approximately $1 billion compared to prior quarters." As community needs increase due to inflation and a global economic downturn, the need and demand for nonprofits will only grow.
 They require a breadth of coverage—and proper risk advisors. When you dig into the business of nonprofits, you might be surprised to learn how complex some of these organizations can be. We recently helped an agent write a senior community center account where the auto premium alone was $200,000.
At the same time, many nonprofits, both large and small, aren't properly covered and may not know what they need from a coverage or risk management perspective as the landscape continues to shift or their services expand. It's not uncommon for these organizations to have a simple business owner's policy (BOP) when they really need professional liability, sexual and physical abuse, directors and officers liability, cyber and more to be fully protected.
This sets the stage for you to step in as a risk advisor and audit their coverages and limits to identify unknown gaps. Partnering with a market that has been writing nonprofit and social services accounts exclusively for years can help ensure you're bringing recommendations rooted in decades of industry experience to the table.
 There's likely opportunity right under your nose. Virtually everyone has a built-in network for nonprofit accounts simply from their day-to-day lives. If you serve on a board, go to church, have kids in school, mentor children, volunteer, participate in golf outings or walks/runs for charity, have an older family member who needs in-home care, or anything along those lines, you already have warm leads to pursue before you even get started with additional prospecting.
 Referrals take off quickly. Nonprofit leaders are very well connected. As a result, word-of-mouth referrals take off very quickly among this group. Landing a church account, for example, opens the door to conversations with all of the various charitable organizations they work with. The same holds true if you decide to specialize in a few particular classes within this niche. We partner with some agents who have established themselves as the experts for one or two specific nonprofit classes and get an influx of new business referrals from clients who know they're working with a true expert in the space.
 They're loyal. When nonprofits find a solid partner and an insurance solution that's tailored for their needs, they generally don't continue to shop around. At CPS, we typically see renewal rates between 85% and 90%. That means once you're in the door and delivering for your clients, you likely won't need to go through the time-consuming exercise of remarketing the account with any type of frequency.
 It's meaningful work. With many insureds, business is just business. When you work with nonprofits and social services clients, you're actively supporting important causes and making a difference in the lives of those who truly need help. The right insurance and risk management strategies are essential for keeping these organizations running, which enables you to leverage your professional expertise to do good for your community. That's deeply rewarding.
 As the saying goes, opportunities are everywhere, if you know where to look. It's clear there's a huge amount of untapped potential for agents like you in the nonprofit and social services sector. With a strategic approach and partners who can bolster your expertise, you can take your pipeline to the next level—and help others in a big way.
The authors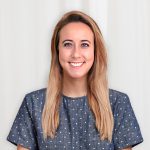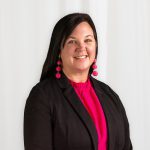 Julia Sewell and Erin Crawford Peterson are underwriting managers at Care Providers Insurance Services (CPS), a program built by specialty insurance provider NSM Insurance Group. For more than 25 years, CPS has been a partner for protecting nonprofit and social services organizations with insurance programs designed exclusively for this niche. To learn more, visit cpsinsure.com or contact
Julia (JMSewell@nsminc.com) or                                                                                                                                                                                                                                                        Erin (ECrawfordPeterson@nsminc.com).