Technology
PASSION, POWER, AND PURPOSE:  VERTAFORE TURNS 50
CEO's fierce dedication to customer service drives company as it works to connect all players in the industry
By Elisabeth Boone, CPCU
Where were you in 1969? Perhaps you weren't even born yet, or like me were too young to care about the dawn of insurance automation.
A half century ago, the entity that today is known as Vertafore was established in College Station, Texas, under the name Agency Records Control (ARC). ARC was a card tabulating service bureau for independent agents, back in the day when insurance data was entered onto cards by employees called keypunchers. The punched cards then were fed into a machine that "read" the data and produced a printout of it.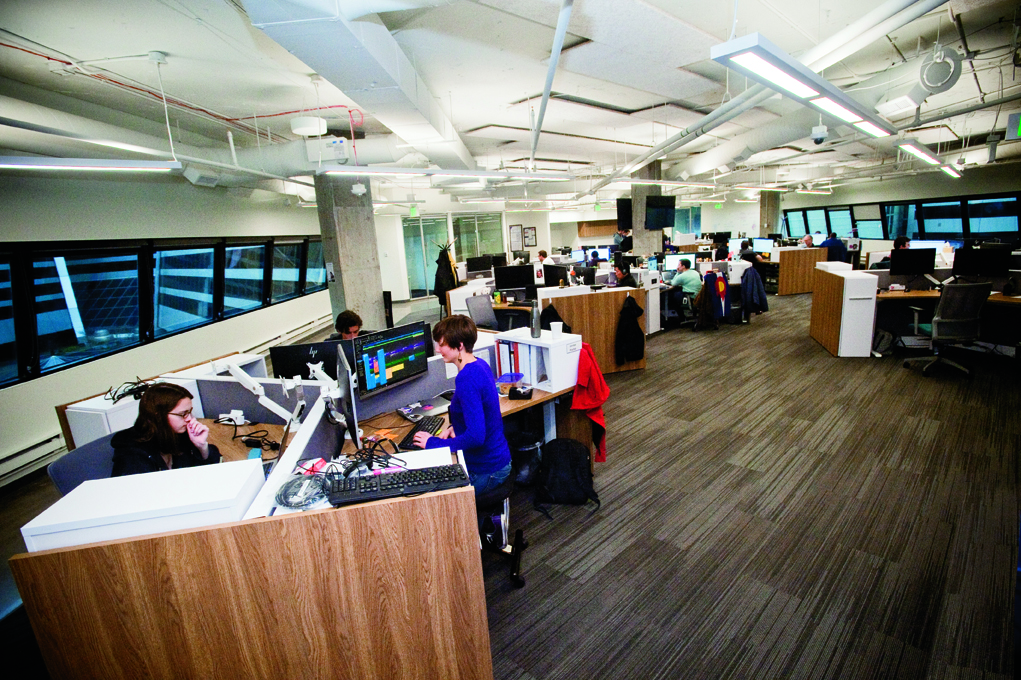 Fast forward 50 years, and Vertafore is a leading provider of insurance technology software in the United States. Its core product is the agency management system, and it also offers workflow and document management software for agencies. Also available are a system for rating and connectivity as well as an insurance knowledge base, data and analytics capabilities, and tools for credentialing and compliance. Vertafore is owned by two private equity investment firms and in 2017 moved its headquarters from the Seattle area to Denver.
More than 500,000 insurance professionals use Vertafore products, and they belong to NetVU, an independent users' community for Vertafore users.
Vertafore hasn't achieved its impressive level of success by standing still, and over the years it has made bold moves that have cemented its position in the challenging marketplace for digital insurance technology.
One such bold move took place in 2016 when Vertafore's parent brought Amy Zupon on board as chief executive officer. Energetic, enthusiastic, and passionately committed to delivering outstanding customer service, Zupon is transforming the face of Vertafore by building a culture of collaboration across disciplines in which everyone is keenly focused on driving improvements that exceed users' expectations. In fact, the company even has a Chief Customer Officer, Cassidy Smirnow, who held the same title with her previous employer.
Zupon's fierce dedication to customer service is underpinned by a strong background as a leader in the technology space and as a successful builder of high-performance teams. Born well after 1969, she combines respect for Vertafore's history with a dynamic vision for its future.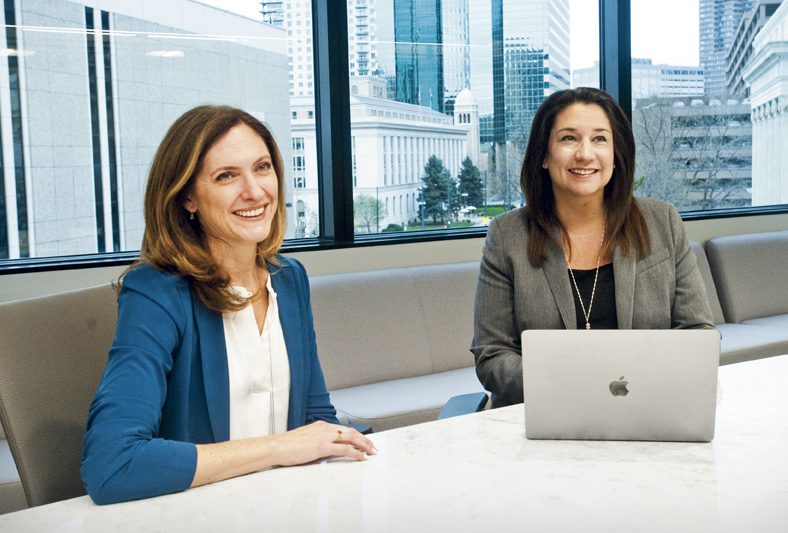 Two-way street
We asked Zupon how her ethic of putting customers first connects with her personal value system.
"Throughout my career and my personal life, I have found that the best relationships are two-way streets," she responds. "Open communication, shared goals, and collaboration are all part of the culture we try to instill here, which we call The Vertafore Way. At its core is the belief that our customers' success is our success. We promote this belief internally, and we reward team members who embrace it and consistently execute on it."
At the heart of Vertafore's commitment to its customers' success is the skill of actively listening to their concerns, questions, and problems. "We seek to understand the crux of an issue so we can deliver solutions that meet the customer's needs," Zupon explains. "I'm incredibly proud of the work we've been doing to create that customer-focused culture."
Not surprisingly, customers are at the center of Vertafore's 50th anniversary celebration. To highlight the occasion, the company has launched an initiative called Vertafore All Stars. Customers are invited to share their stories of how their business, career, or customers have been affected by Vertafore's products, services, solutions, or people at any point over the past 50 years. With support from Vertafore's creative team, a story may be presented as a video, podcast, photo gallery, infographic, or in another format. "We had a lot of fun putting this program together," Zupon says. "We're looking forward to hearing some great stories from our customers."
Diversity on the rise
It's no secret that the ranks of insurance executives continue to be dominated by white men, and the tech space similarly seems to be largely a man's world. Zupon clearly is an exception, and as a Gen-Xer she didn't grow up in the era of rigidly defined gender roles against which the Boomers rebelled.
While acknowledging that men still pretty much run the show in the insurance and tech sectors, Zupon says she has never considered that a challenge as she has advanced to positions of increasing responsibility. She points to progress as companies launch initiatives to promote diversity and inclusion in the workplace. At Vertafore, she says, "I want this to become the norm in our workplace. I haven't experienced discrimination, but I know many people have."
"Open communication, shared goals, and collaboration are all part of the culture we try to instill here. At its core is the belief that our customers' success is our success."
-Amy Zupon, Chief Executive Officer, Vertafore
Adds Zupon: "I'm thrilled with the appointment of Linda Dodson as executive director of NetVU, and it was exciting to see Tricia Griffith of Progressive be selected as Fortune's Businessperson of the Year in 2018. I think those are signs that things are really changing."
Last year, Zupon was named to The Software Report's list of Top 50 SaaS CEOs and was one of only three women to be named among the top 15.
Zupon graduated from Northwestern University with a degree in mathematics, and her career goal had nothing to do with either technology or insurance. "I was planning to go to medical school and decided first to 'take a few years off,'" she explains with a laugh. "I joined a business consulting firm, and my first assignment was to implement large-scale welfare systems for a state government. I led a team of software developers and then became involved in design and build solutions. I got to see the results of my work and the impact it had on my customers' jobs, and I saw the expressions on their faces when we delivered real value," Zupon recalls. "It was during those first couple of years when I realized the power of technology, and I was hooked: The technology space was for me."
What appealed to Zupon about the op-portunity to take the helm at Vertafore?
"First of all, it's a terrific company," she says enthusiastically. "We're fortunate to partner with an enviable list of companies in the industry. Vertafore abounds with amazingly talented people and delivers core solutions that have a real and tangible impact on our customers every single day.
"Becoming CEO of Vertafore gave me the opportunity to bring my leadership skills and technology background to focus on applying exciting technology in ways that could help our customers build their businesses and support their communities," Zupon continues. "And Vertafore does that with dedicated teams of world-class talent."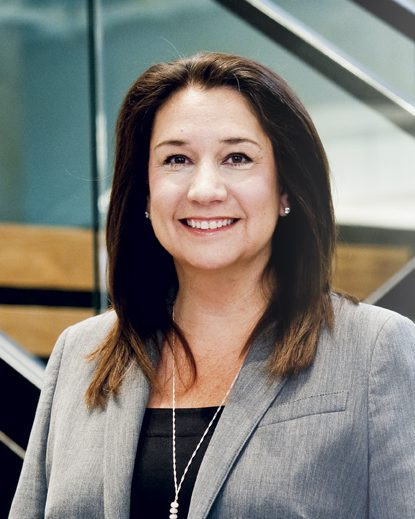 Building a culture
Since joining Vertafore in 2016, Zupon has been winning rave reviews for her dedication to promoting excellence in customer service. She recounts the challenges she faced in creating a culture and a process that could deliver optimal outcomes for users.
"My first challenge was to align our organization around a center of excellence strategy: to align our operational strategy with our product strategy," she explains. "This involved deploying a combination of talent and innovation and empowering our people with the tools and the time to drive outcomes. It was a pretty heavy lift for our team in 2016 and 2017, and I'm extremely proud of the results we've been able to achieve in and around this center of excellence strategy. By employing the strategy, we essentially created a foundation for our business for the future," Zupon says.
"Part of that work was not only creating a strong and unified organization but also focusing seriously on the success of the independent agency channel," she remarks. "We needed to create a culture within the organization to support that commitment."
She relates an incident that demonstrates Vertafore's success in establishing that culture. "Recently a man visited our office to meet with our team," she says. "He told me that he came here expecting to meet with a vendor and was not all that excited. He spent the entire day with my team and came to truly understand what makes our organization tick. Afterward he said he felt like he had spent the day with an innovative partner that's 100% behind the independent agency channel and 100% behind the future of technology. It was great to hear that because it means we're succeeding in building a culture that supports our objectives."
Vertafore has always been known as a strong partner in the industry, Zupon observes, noting that this presented a second challenge. "As good as we were, it was clear to me when I came on board that we could be better. We could deliver a quality of service to the industry and to our users that they hadn't seen from a software provider. That's become a passion for me and for my team, and we're on that journey. We're tackling this challenge by going back to the basics: Do we have the right structure, the right tools, the right processes? We're also tackling it by making customer service fun, by introducing gamification within our support team and rewarding successful customer outcomes."
Under Zupon's leadership, Vertafore has invested in new programs that allow her team to devote the time and energy required to help customers get the most out of the software they buy. "We're trying to proactively ensure that each customer is using our product in the best way for its specific situation," she says. "We always ask: 'What else can we do for you?' That has been a big part of our transformation."
Like other CEOs in the tech space, Zupon is challenged to analyze and evaluate emerging technologies and make the best choices for Vertafore's customers. "There are so many technologies available, and it's critical for me to reestablish Vertafore as a leader in this area," she asserts. "We focus intently on helping companies unlock the power of data to drive meaningful impact on agencies' businesses.
"Over the last year we've engaged Amazon Machine Learning Solutions Lab to work with our team to enhance our existing solutions and build new ones using artificial intelligence," Zupon says. "We're really excited about the potential of this project."
Staying power
An insurance software provider whose origins go back a half century clearly has impressive staying power. Companies that were household names in the 1970s and 1980s either were acquired by bigger competitors or faded into obscurity. We asked Zupon what factors she thinks account for Vertafore's longevity as well as its enduring success in an intensely competitive and constantly evolving market.
"Over the years of Vertafore's existence we've been fortunate to partner with some terrific people," Zupon responds. "They've helped us put down truly deep roots in the industry and at the same time have supported us as we innovate and explore the technologies of the future. That sense of our history combined with our passion for deploying the power of technology has been evident since Vertafore's predecessor opened its doors in 1969, and those forces will shape our direction for the next 50 years."
For more information:
Vertafore
www.vertafore.com