CAPITALIZING ON BENEFITS
PENNSYLVANIA AGENCY HELPS EMPLOYERS AND THEIR EMPLOYEES
Integrated health management services are at the core of EHD's benefits and risk management offerings
By Len Strazewski
Asmore and more Americans get vaccinated against the deadly COVID-19 virus and the reach of the pandemic starts to shrink, employers are focusing on how they will operate as employees return to their workplaces. How will they keep employees safe? How will employees respond to new rules and health guidelines dictating how they behave at work?
This is more than a human resources issue. It's an employee benefits and risk management concern and, as such, many employers are turning to their agent/broker advisors for guidance and direction.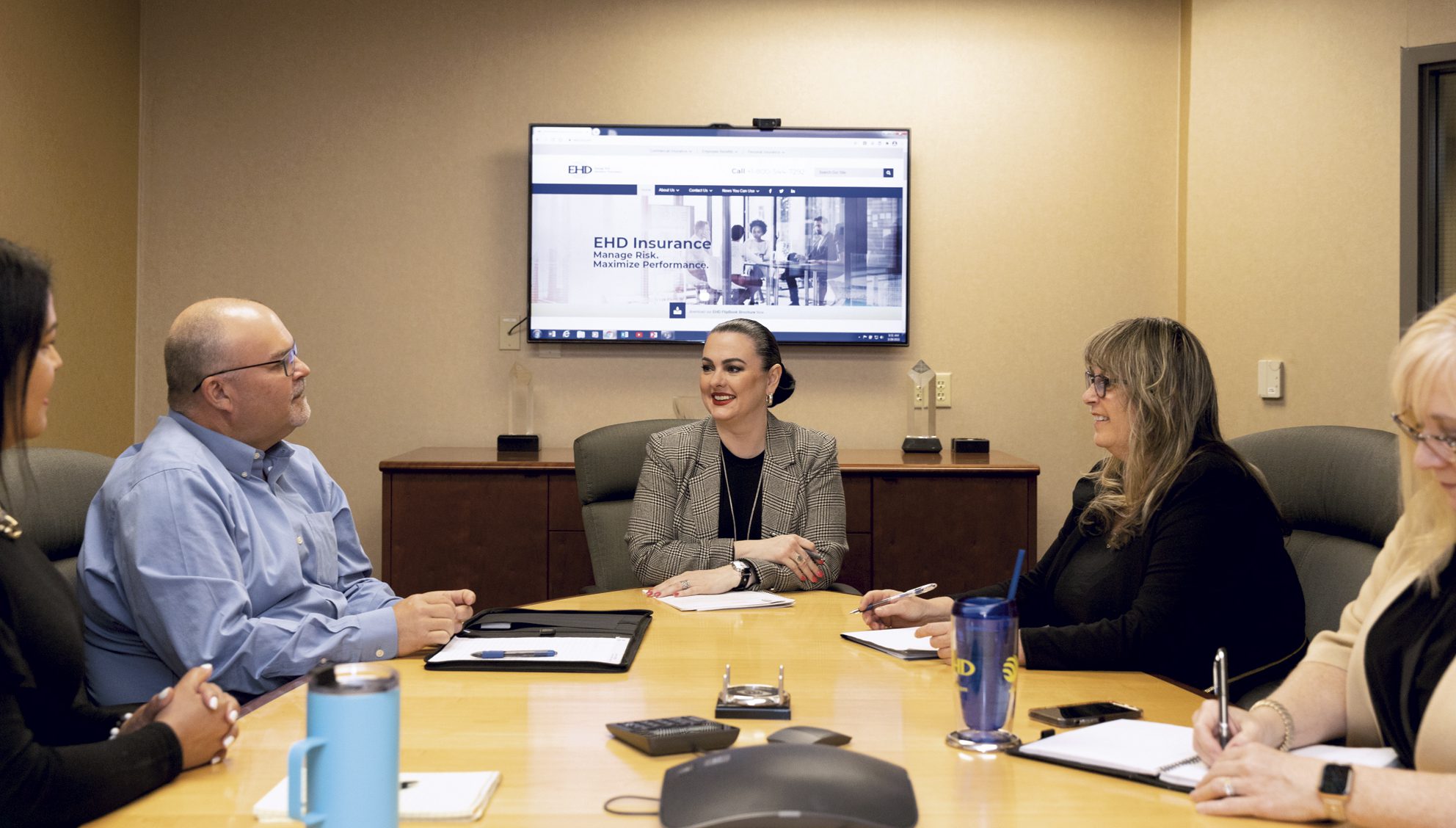 "If you weren't scared healthy by this pandemic, you should have been," says Julie L. Evarts, a registered nurse practitioner and clinical director of health, safety, and wellness at Lancaster, Pennsylvania-based EHD, the Rough Notes December 2019 Agency of the Month. "And the more you are exposed to unvaccinated coworkers, the more vulnerable you are to COVID-19."
Many employers have health management programs, biometric screenings, and health incentive programs; but when firms have to make cost cuts, the health management programs traditionally have been among the first to go. However, the pandemic has turned the trend around, she says.
"Now more than ever, health matters have made employers focus on preparing for the next crisis," Evarts says. And firms like EHD, which offers integrated health management services, are ready to help them do so.
Early client interactions used to start as a search for cost control and claims reduction. Over the years, discussions have changed to a more sophisticated wellness approach, Evarts notes. Now, much of the benefits client's time is spent developing and reviewing an integrated health strategy that cuts across health insurance and workers compensation, where health management influences costs but also influences productivity, work/life balance, and safety.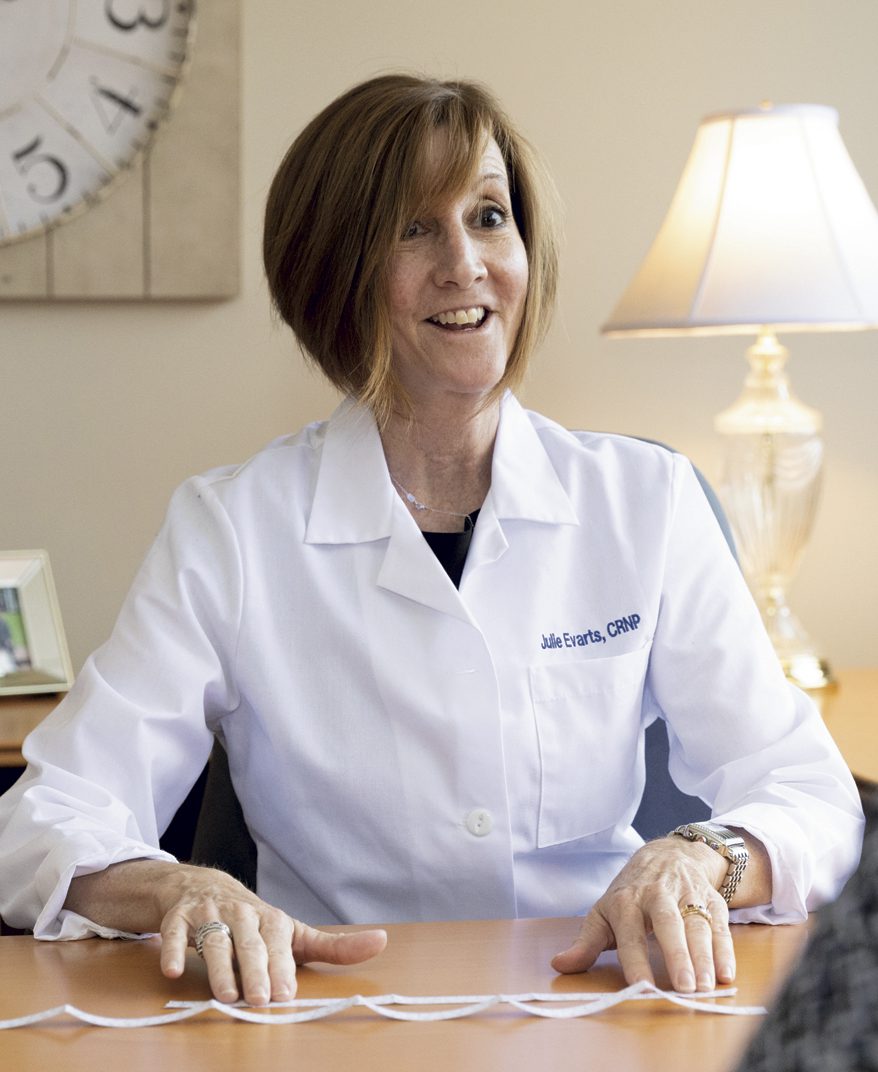 "Employers and their employees have moved beyond the idea that it is okay that they sacrifice their lives for money. They want to work safely in good health. What we are offering them is health—in the present tense. That's the way I see it," Evarts says.
EHD was founded in 1896 as Engle-Hambright & Davies Inc., in Lancaster, Pennsylvania. The firm now has offices located in Exton, Lancaster, Pittsburgh, and Wyomissing. The agency has about 125 employees, including 26 in employee benefit services. Employee benefit services is based in the Lancaster office, but the company has three benefits staff members in Pittsburgh as well.
Benefits focus
Employee benefits has long been a part of the company's services and has been growing continuously, says executive vice president Scott Radcliffe, who joined the agency in 1995 as a benefits account executive and became a partner in 2001, overseeing employee benefits.
While property/casualty insurance is still the largest portion of the business, employee benefits has been growing steadily and now accounts for more than 25% of revenues, and there is substantial overlap and cross-selling among the departments.
About a third of client engagements involve both sides of the agency, and specialists like Evarts participate in both employee benefits and property/casualty strategy sessions, reflecting the agency's integrated risk management and health management approach, Radcliffe says.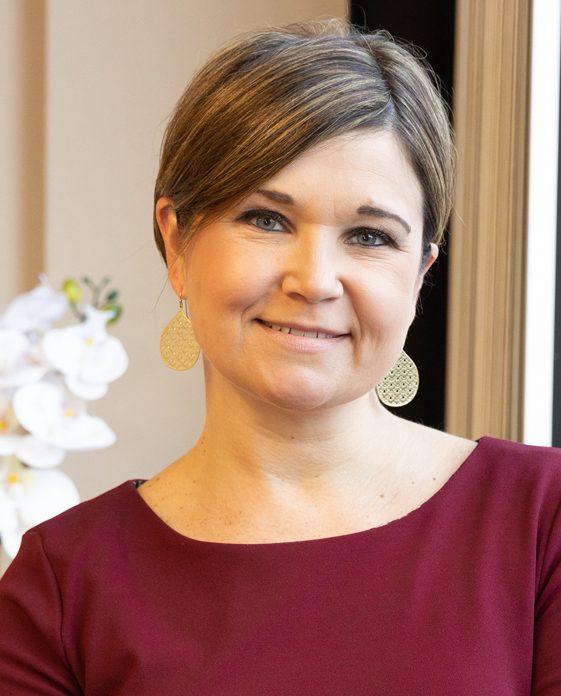 Evarts, for example, is not just a health advisor but also helps advise clients on coronavirus-related OSHA issues, application of CDC guidance, COVID-19 vaccination, and other contemporary health and safety issues. She also helps clients strategize on broader health concerns of the future, such as single-payer systems, public options that may be part of affordable health legislation, and other government issues.
"The company does a good job of collaboration and cross-selling, but our approach is more than just cross-selling and internal promotion of its departments," Radcliffe says. "We work with our clients as a holistic unit and try to improve their risk profile overall.
"Our process is to ask a lot of questions and gain a complete picture of the needs of a client and how we can influence those needs. Our integrated approach to risk management and employee benefits has become a key differentiator for the firm," he adds.
EHD targets medium- to large-sized clients of 50 to 1,000 or more employees, but also has a special business unit that works with smaller businesses. Radcliffe notes that many large commer-cial agencies have virtually abandoned small businesses, "but we embrace them. Our special business unit clients receive the same resources and expertise as our other clients."
Client service
Tara Dombach, vice president of employee benefits, oversees the resources and expertise housed in employee benefit services. She says the agency helps large and small employers develop long term solutions that allows employ-ers to control the cost of benefits and manage other business needs.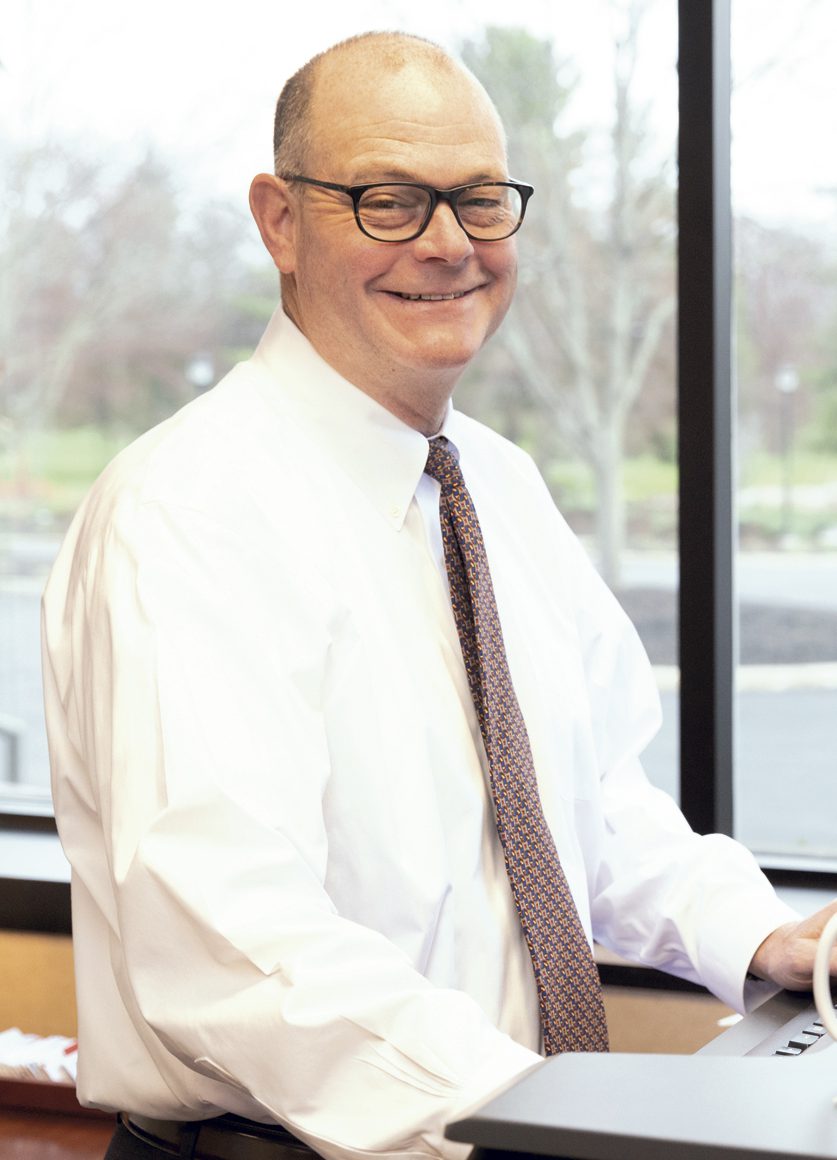 While developing a positive health-oriented strategy, EHD also focuses on the fundamentals of employee benefits that can drive costs. The agency is always on the lookout for time- and money-saving opportunities, providing enrollment support and Member C.A.R.E. services—an employee call center that offers personal guidance for coverage and claim questions from employees and their covered dependents.
The agency also offers consultation related to advanced human resource information systems supporting clients as they evaluate their system options bringing greater efficiencies in benefits and human resources.
"We consider ourselves an extension of the human resources departments of our clients. We meet regularly; our relationship is not just a once-a-year event," Dombach says. While the agency manages the annual insurance quoting process as it has always done, "our services are not just about quoting the contract."
For many clients, the agency also consults on alternative risk funding approaches, including self-insurance, captive insurance arrangements, and risk consortiums that allow employers to mitigate risks while reducing cost over time. The firm employs a full-time data analyst to help manage claims analytics and use data to inform decisions.
The agency develops a three-to-five-year plan with larger clients, with periodic reviews to test the value of the cost control and risk management. The plan involves both funding and health management strategies, which are also tracked over time.
Like the property/casualty insurance clients, employee benefits clients range in size and across many lines of business. Large clients have more opportunity to use alternative risk approaches, but as risk-financing strategies evolve, small businesses have access to consortiums and other alternatives that allow them to use approaches previously available only to larger employers, Dombach explains.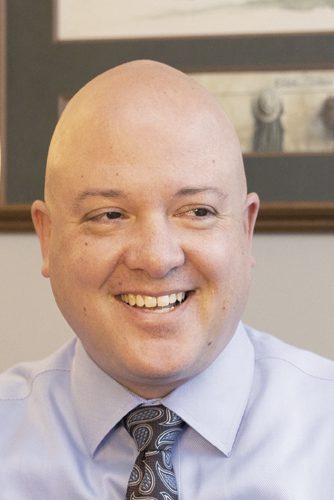 Smaller firms are particularly important to EHD because, she says, "in our community in central Pennsylvania small to mid-size business dominates. We live in an area of one or two degrees of separation where most executives know each other and discuss their business relationships.
"Service is our model," Dombach adds. "We strive for best-in-class practices and maintain a reputation for integrity and trust. We really believe it is important our people develop a long-term relationship with our clients."
Zoom and more
The COVID-19 pandemic, of course, has affected service and benefits administration. Open enrollment, for example, became virtual in 2020 as the agency quickly pivoted its communications strategy to Microsoft Teams and GoToMeeting software. The online meetings and enrollment also support ancillary benefits such as dental,
vision, disability and life insurance, that are part of the agency's product offerings.
Dombach says the high-tech approach is efficient, but many employees still like the personal touch, so while virtual enrollment and benefit communications are here to stay, the agency anticipates doing a bit more on-site meetings in the next open enrollment cycle.
While the pandemic forced an agency evolution which generally paid dividends, it also posed a unique set of challenges, adds Matthew Fairbanks, assistant vice president and sales manager.
"We are used to meeting with100% of our clients face to face on a regular basis," Fairbanks says, "which in a business based on relationships is an important tool in client management. But the pandemic severely restricted our ability to meet in person."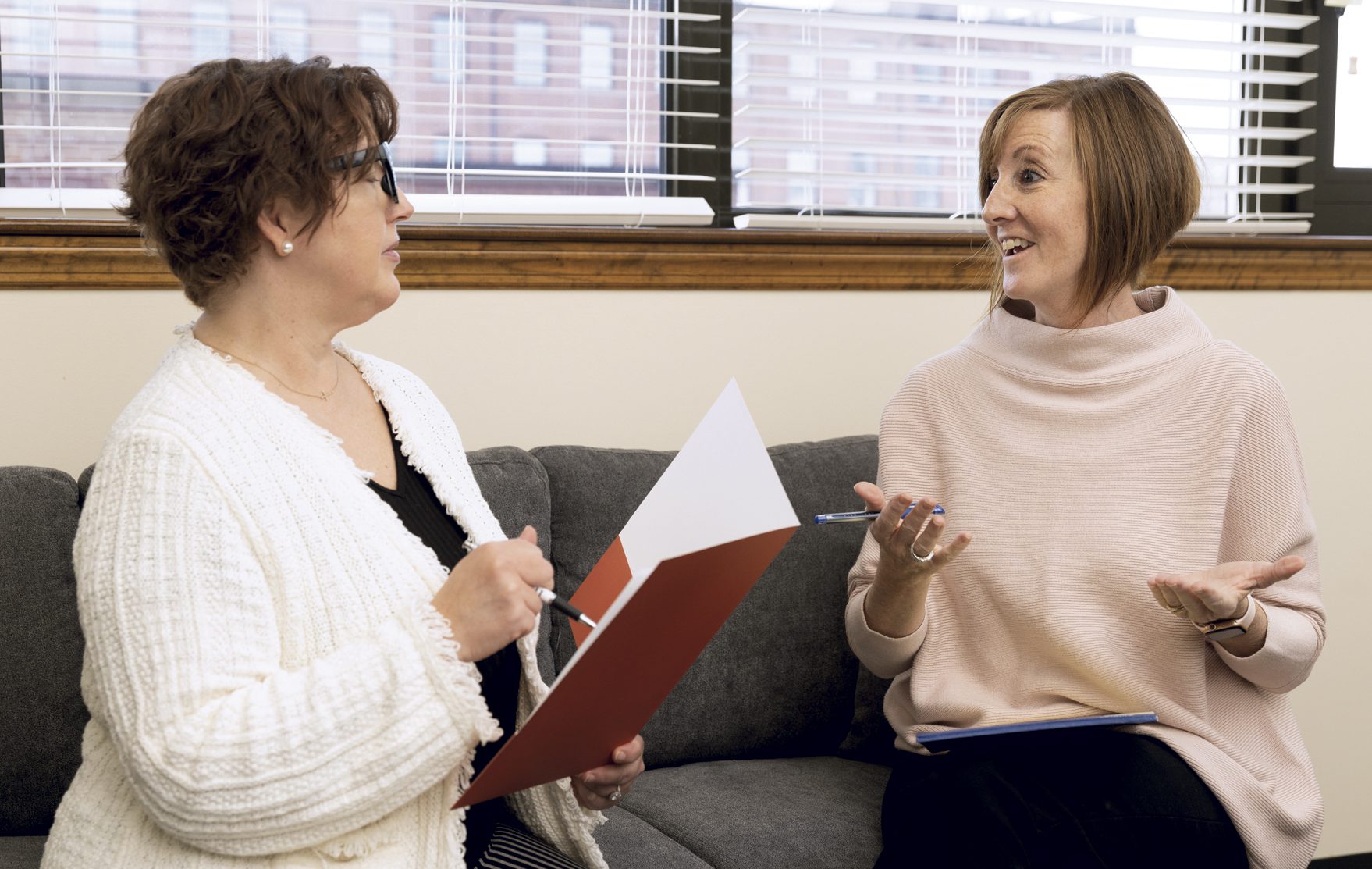 The agency now meets clients virtually and has been able to maintain and, in some cases, enhance relationships, he says. "A lot has to do with preparation and promotion," he says. "Meeting virtually can speed up our response time and we can maintain a schedule of several client meets each day. It is faster than jumping on the highway and traveling an hour or more to our clients' offices."
Even though virtual meetings became the norm in 2020 and many agencies struggled to communicate effectively with their clients, EHD was very successful in 2020 and continues to grow in 2021, Fairbanks says.
EHD also continues to build industry connections with a portfolio of advisors and services for clients. The agency joined United Benefits Advisors, a national network of expert agents and brokers in 2018.
The agency also provides a range of tools for client use, including InsightEHD, a monthly guide contain-ing tips on compliance, administration and guidance as well as insights about the commercial, personal and benefits needs of clients and their employees; HR360, which delivers comprehensive, easy-to-navigate human resources and benefits news, tools and forms for HR and benefits professionals; and MyWave Connect® which includes Broker Briefcase® content covering a wide variety of topics from compliance matters to legislative updates, benefits and HR. Clients can send the information directly to their employees at any time.
The author
Len Strazewski is a Chicago-based writer, editor and educator specializing in marketing, management and technology topics. In addition to contributing to Rough Notes, he has written on insurance for Business Insurance, Risk & Insurance, the Chicago Tribune and Human Resource Executive, among other publications.
Cover Photo: From left, EHD's Scott Radcliffe, Chief Business Development Officer and Executive Vice President; Matthew Fairbanks, Assistant Vice President and Sales Manager, Employee Benefit Services; Tara Dombach, Vice President, Employee Benefit Services; and Michael Malinowski, President and Chief Operating Officer