AGENCY OF THE MONTH
PERSISTENCE PAYS
California agency's speed, consistency, engagement help it become number one on Yelp
By Dennis H. Pillsbury
Along with all of the other elements that go into building a successful agency, in recent years we've seen the growing importance of social media in the independent insurance arena, and not just when it comes to interfacing with younger clients and prospects. It is a proven way to attract, inform, and engage potential customers of all ages, from all walks of life, for personal and commercial lines.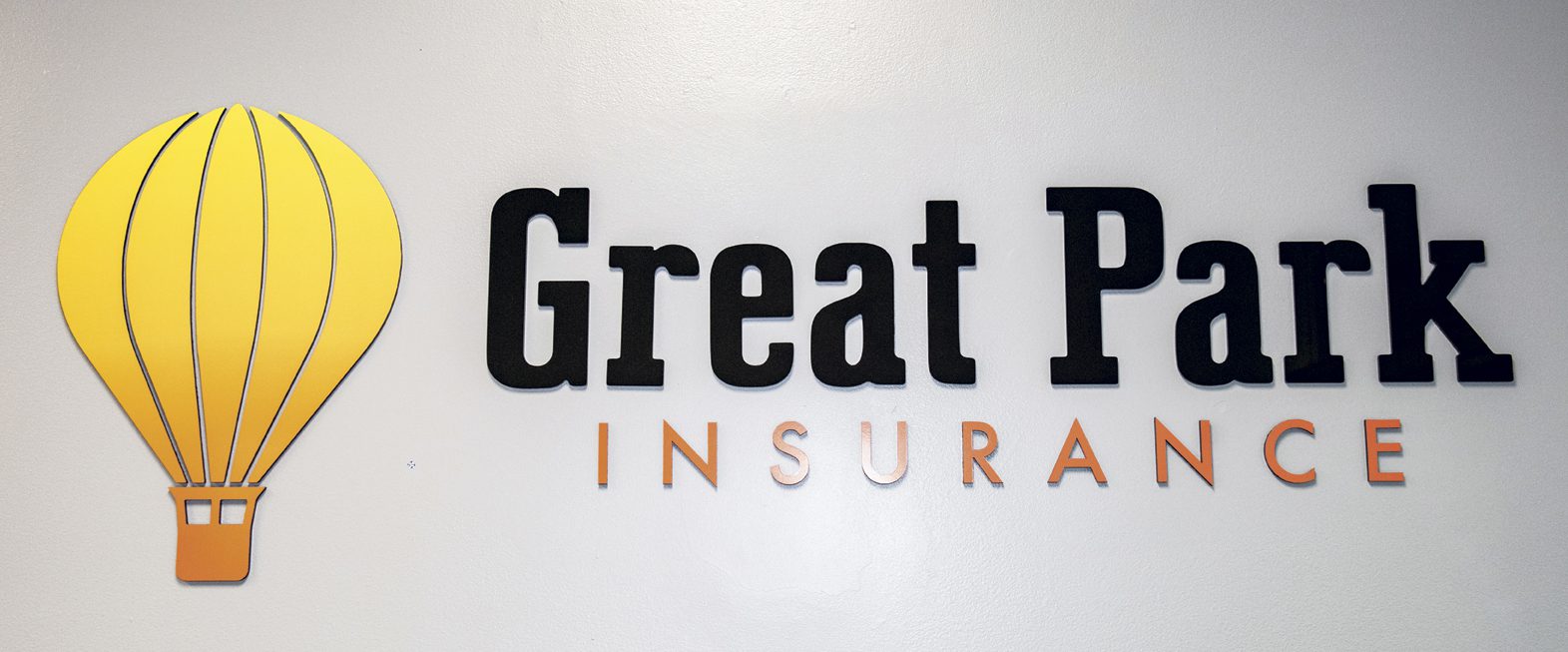 As Irvine, California-based Great Park Insurance is proving day in and day out, social media platforms can also offer a way for clients to serve as an extension of an agency sales force, by offering critiques and referrals for the agency on crowd-sourced review sites, including Yelp.
But Yelp offers more than new business opportunities. "It's also a good way to attract some really great employees," says agency founder Daniel Seong, who started bringing team members on board about five years ago, when he moved his agency out of his bedroom and into official office space. Today, the agency has six salespeople, three account managers, two assistants, and revenue of around $1.2 million.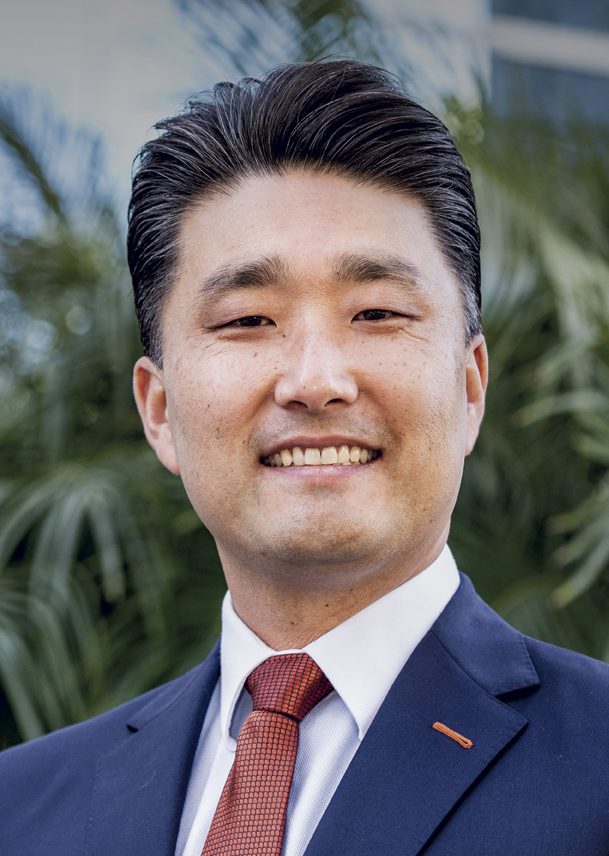 Hard times don't last
Daniel started the agency in his bedroom as a one-man shop. At the beginning, he was also working two jobs at night. Prior to founding the agency, he had worked in the mortgage industry. But in 2007, after that business took a turn for the worse and was shuttered, he found himself in difficult financial straits, which culminated in his declaring bankruptcy and depending on welfare to help feed his family.
"But I knew that hard times don't last forever, if you're willing to put your head down and keep running," Daniel remembers.
And run he did. His schedule consisted of getting up at 3 a.m. to run quotes and email them out; from 8 a.m. to 5 p.m. he worked on his insurance operation, letting all his friends and acquaintances know he was in the business. "At first, I felt a little lost, but I had the support of my wife and children," he explains. "My wife has everything to do with my success. With her love and support, she kept me focused on what I needed to do to turn the insurance business into something that could support us.
"You don't make a huge amount of money in the first few years in this business," he continues, "but you do see the potential, as each year the income grows from new business and renewals. In the second year, my income doubled and then it doubled again, thanks to the loyalty of my clients. And that loyalty and trust made it clear to me that I needed to do this right.
"Even though I was hungry for business," Daniel notes, "I didn't take all comers. I was never pushy. I simply provided information about insurance coverage and how important it was to have the right coverage, not the minimum limits.
"Since day one, I wanted this to be a preferred agency, where clients are properly protected," he adds. "Our minimum limits on auto liability are 100/300. We also write a lot of umbrellas in conjunction with that to make certain that our clients won't be bankrupted by a large liability claim. We use the same approach with homeowners and renters coverage and now, with commercial insurance as well." He points out that the agency recently moved into commercial lines, which now accounts for about 10% of total revenues and that percentage is growing.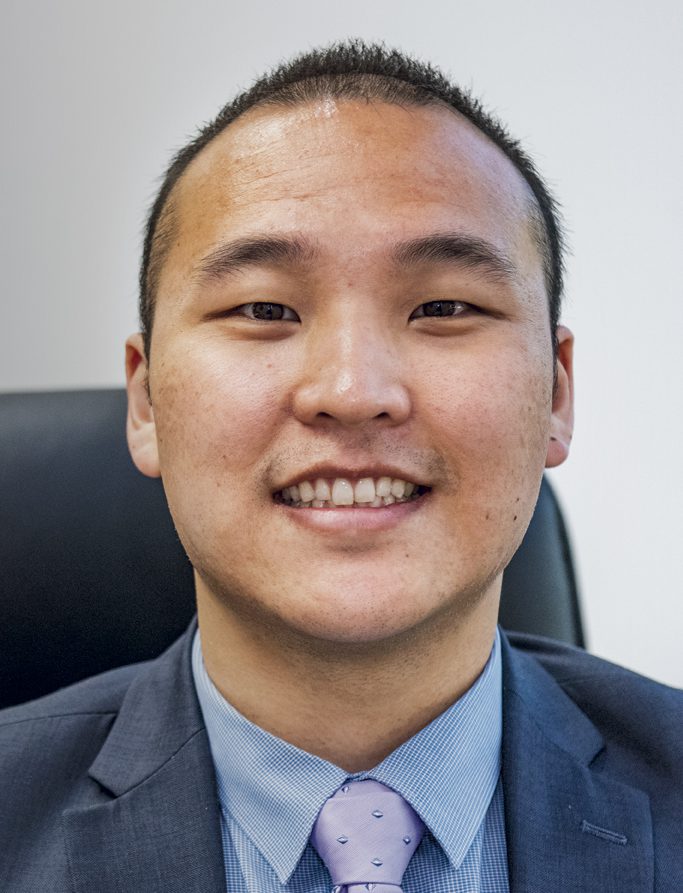 Doing it right
"From the start," Daniel says, "I viewed my most important customer as the insurance companies that wrote the business. Without their support, I'd be out of business. So, I talked to them about what kind of business they wanted and, now that I have other people working with me, I insist that they do the same. I have them talk to the underwriters to determine what fits their appetite, and also to establish a relationship that makes certain our insurance companies will continue to be loyal to us and will put our clients' claims on the top of the pile when they come in."
He says the agency does a lot of educating through social media on risk mitigation as a way to turn clients into protectors of the agency loss ratio and, concomitantly, improving their own risk profile so that their rates remain affordable.
"At the same time," Daniel continues, "we also use social media to stay in touch with our clients and our centers of influence. We have numerous touches throughout the year to make certain clients know that we are in their corner."
As part of its communication campaign, the agency has tried an approach that's different from many competitors. "We double down when we lose a client," he explains. "We continue to reach out to them, saying that we miss them and how we would love to have them back with us. And that's really worked. Most of our former clients return to us when they find out that they just don't get the same level of service from the competition."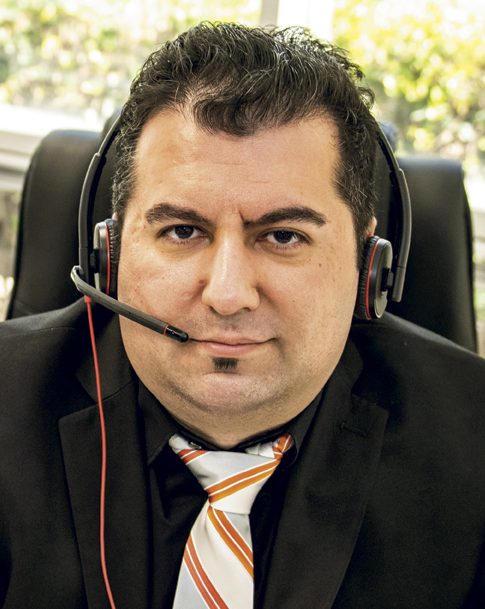 Be consistent
Daniel points out that "consistency is what has been the key to my success. I'm not the smartest agent with all the answers, but I'm always there. Clients know that they can count on me. And I instill that same commitment to consistent service to all my people."
Personal Lines Risk Manager Julius Yang was one of the first people to join Daniel's Great Park Insurance team. "Early on, I did a little bit of everything, including helping out with the Yelp account," Julius explains. "We asked all our clients to review us. And the results have been excellent. We are the highest rated agency on Yelp, with the result that nearly all of our business now comes to us via phone calls or email, as well as from our centers of influence, who like the fact that they can recommend a highly rated agency."
In fact, it was through Yelp that Julius ended up joining the agency. "I reached out to Daniel via Yelp after a friend who is a Farmers agent recommended insurance as a career," he recalls. "I came in at just the right time. Daniel was there to help but he also let me learn by admittedly failing once in a while.
"He brought me in on every situation, including meeting with company underwriters and finding out about their appetites," Julius adds. "In short, he gave me a crash course on insurance and insurance selling through service.
"Even though I did make mistakes, I was failing forward," he notes. "It was a very cool experience through which I've gained a wealth of knowledge that lets me focus on risk management for personal lines customers, as well as managing our personal lines department."
"[T]hrough all this, my greatest joy has been being a father to my kids. That motivated me. …I knew why I was doing it when I saw them."

—Daniel Seong
Victor Tran joined the personal lines department as risk manager earlier this year. He had worked with AAA and GEICO prior to joining Great Park. "I found the job on Indeed," Victor notes, calling it the best place he's ever worked. "There's a very relaxed environment thanks to Daniel's leadership. He keeps things calm and morale high by being there for us when we need him and staying away when we want to figure it out for ourselves.
"And equally important," he adds with a chuckle, "he provides snacks.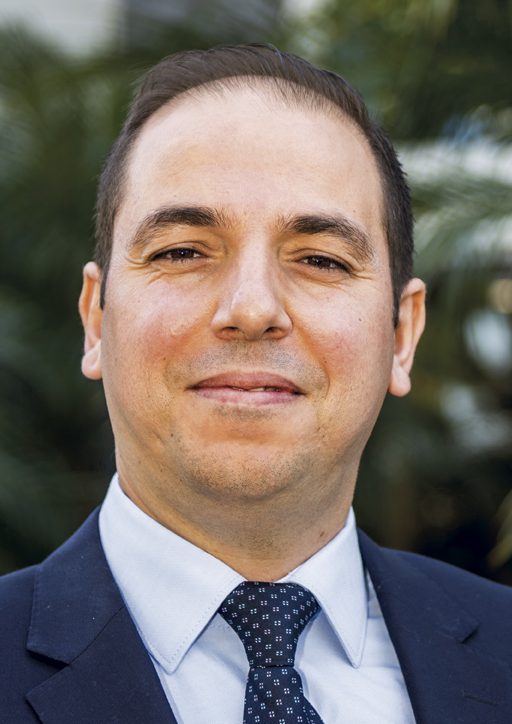 "The biggest learning curve for me was having access to so many companies," Victor says. "I'm meeting with the underwriters and keeping a list of their appetites so I can place clients with companies that want them. It's such a pleasant change from where I worked before."
Entering commercial lines
Commercial Lines Risk Manager John Ghasri left a family-run agency, where he had learned processing and servicing, to join Great Park in September 2020 and help establish a commercial lines department. "I focused on artisan contractors, bringing in companies and underwriters that I had worked with," he explains. "Just as Daniel emphasizes in personal lines, we make certain that our contractors are properly covered, showing them up front what protection they need so there are no surprises down the road. That's the way to create a customer for life, which is always our ultimate goal."
Risk Manager Jordan Meyer works alongside John on the contractor accounts and also handles a book of personal lines accounts. "We've built this business through word of mouth, and that's really thanks to Daniel's dedication," Jordan says.
"He's always looking to do better for us and for our clients," he adds. "It makes coming into work a pleasure and, even better, I get to make sure our clients are properly covered and sometimes save them money while doing so."
"Everything is about the client," observes Risk Manager Scott Kim, who joined the agency in 2017. "Daniel has been my mentor and showed me how to provide the proper protection for each client. It starts out by learning about them, developing a relationship, really caring.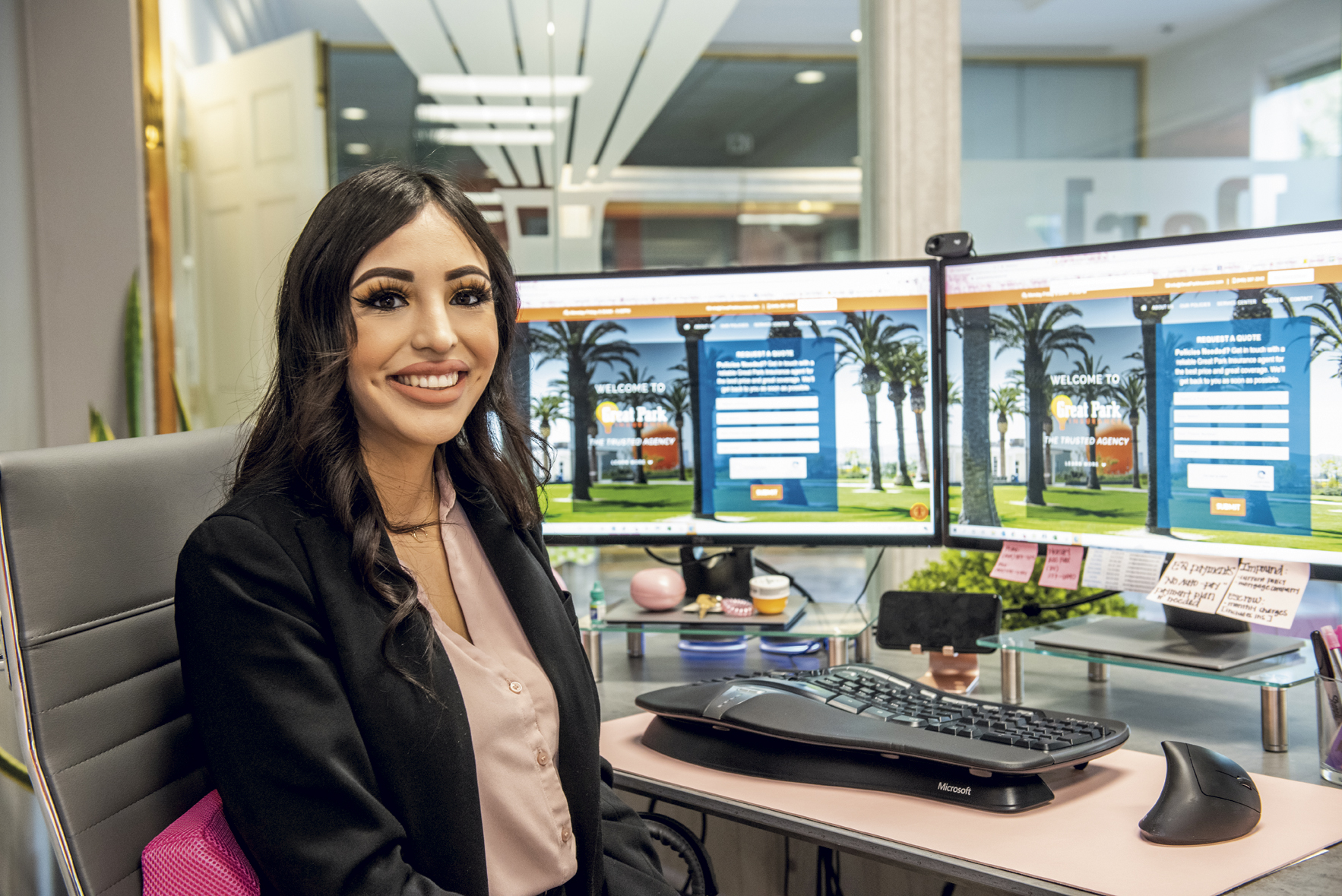 "You can see this in the way Daniel approaches the business and us," he adds. "It rubs off and makes for a great working environment."
Risk Manager Ilker Yildiz helped reach a new niche market when he joined Great Park in 2018. Ilker came to the United States from Turkey in 2009 and became a United States citizen in 2015. He worked in the life/health side of the business and, along the way, got a P-C license so he could branch out. Not surprisingly, he specializes in serving the Turkish-American community, both for personal and commercial lines.
"I was very fortunate," Ilker says. "The life/health agent I first worked with became my mentor and took me to all his appointments and taught me the business. Now, Daniel is my second mentor, for property/casualty business and the importance of service.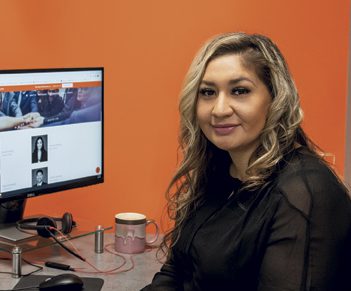 "My motto for my niche is that 'we offer more than insurance,' and I live up to that by fielding questions about almost everything," he explains. "Many of my clients don't speak perfect English and I can talk with them in Turkish and help them with things like making a doctor's appointment or helping them with health insurance. I try to always go above and beyond, as does everyone here."
Daniel concludes that, "through all this, my greatest joy has been being a father to my kids. That motivated me. During the first five years, I took seven days off and five of them were for Christmas, but that was never a hard-ship. I knew why I was doing it when I saw them.
"Besides, I spent four years in the Marine Corps, and nothing's hard after that."
Rough Notes is pleased to recognize Great Park for reminding us of one of the wonderful things about this business—the relative ease of entry—and its ability to provide an almost unlimited opportunity for growth and for helping people. That's why Great Park is our Agency of the Month. I believe John Ghasri was right when he told me that "the agency will be big soon and I'm lucky to be part of it."
The author
Dennis Pillsbury is a Virginia-based freelance insurance writer.
Cover Photo: The Great Park Insurance team. From left: Jordan Meyer, Risk Manager; John Ghasri, Commercial Lines Risk Manager; Yessica Covarrubias, Account Manager; Ilker Yildiz, Risk Manager; Daniel Seong, Principal; Scott Kim, Risk Manager; Yesenia Marcha, Agency Manager; Julius Yang, Personal Lines Risk Manager; and Victor Tran, Personal Lines Risk Manager.