To the Point
By John J. Heft
POLLUTION LIABILITY 2020
A look at industry trends and challenges
The year began with new trends in modular construction, robotics, 3D printing, and sustainability that are expected to reshape the construction marketplace with new efficiencies and cost-effective measures.
Little did anyone know that a pandemic was already weaving its disastrous way through every phase of our society and economy. Predicted to experience a downturn in 2020, the construction industry suffered the same fate as many others when projects nationwide were either delayed or scrapped altogether.
[T]he market right now is as unsettled as the coronavirus itself. The only constant is the need to be diligent, stay safe, and work smart in an environment that is evolving on a monthly if not weekly basis.
Just as the coronavirus was taking hold of the unsuspecting marketplace, RT Specialty, LLC's, Environmental and Construction Professional (RT ECP) Practice released its 2020 Market Update that highlights the trends and challenges that confront the complex commercial insurance industry. While everyone is still trying to identify "the new normal" in the COVID-19 era, many carriers are reevaluating the coverage terms, conditions, and exclusions offered under their existing pollution legal liability (PLL) and contractors pollution liability (CPL) policy forms. Although the markets for both products are expected to remain stable and robust, changes are likely to involve the deep assessment of existing coverage responsibilities in a COVID-19 environment as well as the careful review of the exclusions, terms, and conditions that will be written into future policies.
CPL trends and nuances
RT ECP recently polled its in-house professional staff to analyze the nuances of the CPL market and provide agents and brokers the details they need to make informed risk management decisions. Available to contractors at all tiers, usually on an occurrence basis, the market is expected to remain soft for this low-frequency, high-severity coverage. This trend is driven by the need of insureds to meet insurance specifications, protect assets, and manage potential pollution claims.
One challenge for the market was the rise of 2019 claims with payouts reaching six- and seven-figure levels to cover losses related to mold, bacteria, and emergency response conditions. According to an RT ECP analysis of 1,200 contractors who purchased CPL coverage, approximately one in 16 experienced a CPL claim during 2019—a 30% increase over the previous year. This trend is likely to continue because in many policies, coverage has expanded to include enhanced provisions for bacteria, legionella (a form of bacteria) microbial matter, silt/sedimentation, silica, petroleum hydrocarbons, illicit abandonment, medical/infectious/pathological wastes, and electromagnetic fields. Most carriers, in RT ECP's experience, are even providing supplemental defense expenses with others offering defense expenses outside the limit of liability.
Another potential area of expansion is coverage for large civil and infrastructure projects, where combined CPL/PLL programs or newly formed project environmental policies may be optimal, depending on the facts and circumstances, for satisfying owner-driven insurance requirements for legacy environmental liabilities.
In addition, although annual policies will continue to be the preferred CPL product, an increasing number of markets are now considering two- and three-year options with 20% to 30% discounts when compared with the premiums for other annual pro-grams that tend to span 10 to 15 years with extended reporting periods for completed operations.
The PLL marketplace
According to the review of the PLL marketplace conducted by RT ECP, demand for this policy is expected to remain strong through 2020 because of increased contractual and lender requirements and the policy's ability to facilitate contaminated property transactions and buoy the balance sheets of large real estate assets. Typically available to most insureds that own, lease, acquire, or divest real estate, this claims-made form has also gained popularity among the commercial, habitational real estate, manufacturing, healthcare, and institutional industries. The policy potentially may include on- and off-site cleanup and remediation expenses; third-party bodily injury; property damage, and defense expenses depending on the specific wording of the policy and the facts and circumstances of the claim.
Additionally, the commensurate uptick in pollution claims over the past several years has continued to drive PLL purchases. As a result, some carriers have responded with more restrictive coverage terms and underwriting scrutiny relative to mold and redevelopment exposures. This is reflected by the review of PLL claims on RT ECP's book of roughly 1,000 insureds from 2016 to 2019 that found:
36% were related to microbial matter
24% involved spills and leaks
19% resulted from the contamination of soil groundwater
21% surrounded a combination of legionella, asbestos, lead-based paint, vapor intrusion, transportation, and underground storage tank issues
Even though the increased frequency of pollution losses continues to plague the marketplace, the demand for PLL will likely remain strong based on the growing global and domestic investment in U.S. real estate throughout 2020. Reasons include the consistent terms offered primarily in the one- to three-year range as well as the ongoing provision of contingent business interruption, defense outside limits, and first-party diminution of value enhancements.
2020 trends and challenges
For the 13th straight year, the RT ECP team gathered the collective expertise and knowledge of its in-house professional staff to define the state of the environmental and construction-related professional liability insurance marketplace. Unfortunately, the entire industry, like much of the world, has entered an age of uncertainty given the coronavirus pandemic that is affecting every area of life and business.
In the coming months, carriers are likely to continue to evaluate and update their policy forms as new trends, information, and research emerge. As a result, some insurers may apply COVID-19 exclusions, while others may offer some kind of coverage or enhancement for virus or viral matter. Of course, the market right now is as unsettled as the coronavirus itself. The only constant is the need to be diligent, stay safe, and work smart in an environment that is evolving on a monthly if not weekly basis.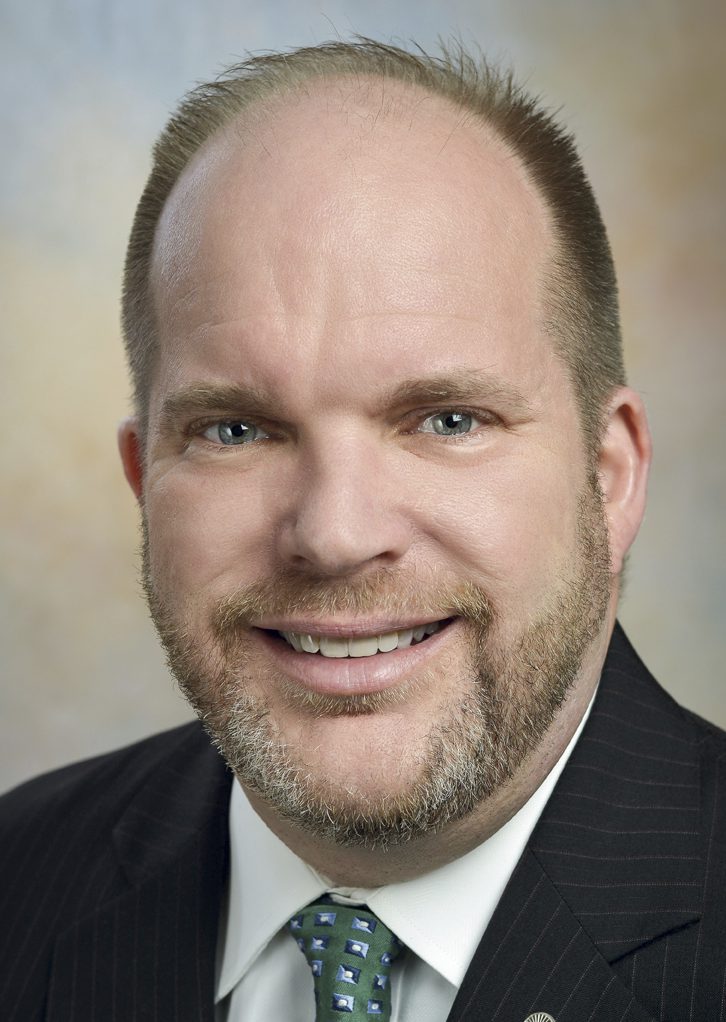 The author
John Heft is a senior vice president in R-T Specialty, LLC's, Environmental and Construction Professional (RT ECP) practice. He can be reached at john.heft@rtspecialty.com. RT Environmental and Construction Professional is a division of R-T Specialty, LLC (RT), a Delaware limited liability company headquartered in Illinois. RT provides wholesale brokerage and other services to agents and brokers. For more information on the 2020 Market Update, visit https://rtspecialty.com/product/environmental-construction-professional-liability/ or call (609) 298-3516.