PRIVATE FLOOD INSURANCE
All pieces are in place. Is it time for take-off?
By Joseph S. Harrington, CPCU
While most of us had to put our lives on pause in 2020, there was no letup in efforts to establish a self-sustaining voluntary market for private flood insurance in the United States.
In December 2019, the Property and Casualty Insurance Committee of the National Association of Insurance Commissioners (NAIC) released a detailed report on "Considerations for State Insurance Regulators in Building the Private Flood Insurance Market." The National Council of Insurance Legislators (NCOIL) followed in September 2020 with approval of a Private Primary Residential Flood Insurance Model Act.
At the federal level, the Federal Housing Administration (FHA) announced in November that it was joining other federally sponsored mortgage agencies in allowing lenders of FHA-backed mortgages to accept private flood insurance in lieu of coverage under the National Flood Insurance Program (NFIP).
In the private sphere, 2020 saw the release of new online applications that make it easy for property owners to assess their vulnerability to flood loss and compare the cost of private flood insurance products.
So after years of hearing about the gap in protection for flood damage, especially among home owners, and about the great opportunity to expand premium volume—up to about $40 billion in personal lines alone—has the time arrived when independent agents and brokers will see substantial demand for private flood insurance? It's a time of testing for that prospect.

Growing slowly
For all the effort devoted to promoting a private flood insurance market, whether it is growing quickly or slowly is a matter of one's expectations and point of reference.
"We have seen increasing growth in the line," says Lori Yingling, personal lines underwriter for JM Wilson Corporation, a managing general agency and surplus lines broker. "Among other things, we also are seeing individuals who are not required [by mortgage lenders] to carry [flood insurance] asking for it as they become [more] aware of the risk.
"However, it could be the fact that a significant percentage of the population doesn't realize that the NFIP is not their only choice," she adds. "That could be a factor hindering sales of [private flood coverage]."
Christa Nadler, area executive vice president of property for Risk Placement Services, an MGA and wholesale broker, finds that "the private flood insurance market is growing faster than what I expected." With all the media coverage of recent flood disasters, she says that agents, brokers, and insureds alike are more alert than ever to the dangers of not being insured for flood damage.
"Over the course of the last five years, a number of new products and programs have been introduced in the market," she says. "A number of carriers have entered the space with capacity that functions as an alternative to the NFIP."
Glass half empty
All that may be true, but Jim Albert, co-founder and chairman of Neptune Flood Insurance, sees the glass as still half-empty.
"The market has grown, but not as fast as it needs to," he says. "More than 90% of the homes at risk have no flood coverage at all. Even in zones where coverage is mandatory, only 25% of homes have flood insurance, according to Milliman (a leading actuarial consulting firm).
"These low rates of uptake create strain on the public sector when floods occur, and the high percentage of policies still with the NFIP creates a debt burden for the taxpayer."
To capitalize on the perceived need and opportunity for private flood insurance, Swiss Re is supporting 19 private flood programs protecting an estimated 150,000 home owners and small businesses through domestic carriers in the United States, according to Matt Junge, Swiss Re's head of property solutions for the United States and Canada.
"We support both admitted and non-admitted programs that span a wide range of [risks] and [geographic areas]," Junge says, but the market still shows some growing pains.
"Much of the data for private flood coverage is incomplete and potentially misleading because so much of the coverage is written in non-admitted markets," he adds. "Also, commercial flood premium still overshadows the small but quickly growing market for personal lines flood insurance."
For its part, JM Wilson recently added a second Lloyd's syndicate to accommodate private flood risks that its long-standing Lloyd's partner is reluctant to write.
In all, "we have seen our policy count increase steadily since 2018, with premium going up hand in hand with that," says Yingling. "We've had few claims and no major ones, as the excellent rating software provided by our primary carrier steers us clear of the more dangerous risks."
Neptune Flood has made techno-logical innovation the foundation of its growth strategy. According to Albert, the company has seen the fastest growth of any U.S. private flood insurer by introducing the first all-digital personal and commercial products in the line.
Recently, he says, the company filed for a patent for its new data analytics model designed to allow producers to quote and bind coverage in as little as two minutes.
Developments in flood risk assessment technology are helping Wright National Flood Insurance Services expand beyond its long-time role in writing NFIP policies into a provider of private flood options. These include a stand-alone residential flood policy launched in 2019 that offers higher dwelling limits than the NFIP, along with automatic replacement cost on both dwelling and personal property with a single deductible, and it's available with a reduced or no waiting period.
"Technology has helped advance private flood insurance and expand overall access to flood coverage," says James Watje, Wright National's senior vice president. "Advanced modeling and mapping applications combine flood risk factors, such as satellite elevation data and historical flood experience, as well as storm surge and predictive sea level rise, that allow us to assign a personalized premium on a private residential flood option that is specific to a home owner's unique needs."

Clearing the way
While much has been done to establish a vibrant market for private flood insurance, many factors remain to hinder its emergence.
"Growth is a bit hindered right now by rising rates," says Nadler. "When the market was very soft, it was easy to sell insureds new coverage, because they were saving money on their traditional property coverages. Now insureds are seeing rate increases, so it's hard for them to decide to spend additional dollars on an exposure that they haven't insured in the past."
In the meantime, long-standing structural factors persist, says Albert.
"The NFIP commission structure gives agents an incentive to sell NFIP policies, despite the better rates and coverages of private options," he says. "The NFIP reimbursement structures result in Write Your Own carriers paying up to 25% commission to agents, way above the market average of 12% to 15% for private coverage."
Also, Albert believes state-level "diligent effort" and disclosure requirements regarding surplus lines placements confuse consumers and discourage them from taking advantage of valuable flood coverage options available in non-admitted markets.
"The downside of this is that many buyers turn to the NFIP," he says. "This adds to the over-aggregation of exposure within the NFIP while leaving a large percentage of NFIP policyholders underinsured, as NFIP limits are often lower than the replacement cost of a building."
To help reduce the gap in protect-ion, Albert recommends that the federal government expand mandatory flood insurance requirements beyond special flood hazard zones, or even require flood insurance for all home owners, whether they have a mortgage or not. He also recommends that state insurance regulators put private flood insurance on the "export" list of surplus lines products available to buyers without requiring "diligent efforts" to locate the (often unavailable) coverage in admitted markets.
Still, the biggest factor inhibiting growth is property owners' under-estimation of flood risk, according to Junge.
"We've seen localized heavy rainfall events that show how flooding doesn't just stick to pre-defined flood zones," he says. "Far too often property owners believe flooding at their home or business just isn't possible. The industry needs to re-evaluate how we talk about flood risk and how we show consumers what their risk is."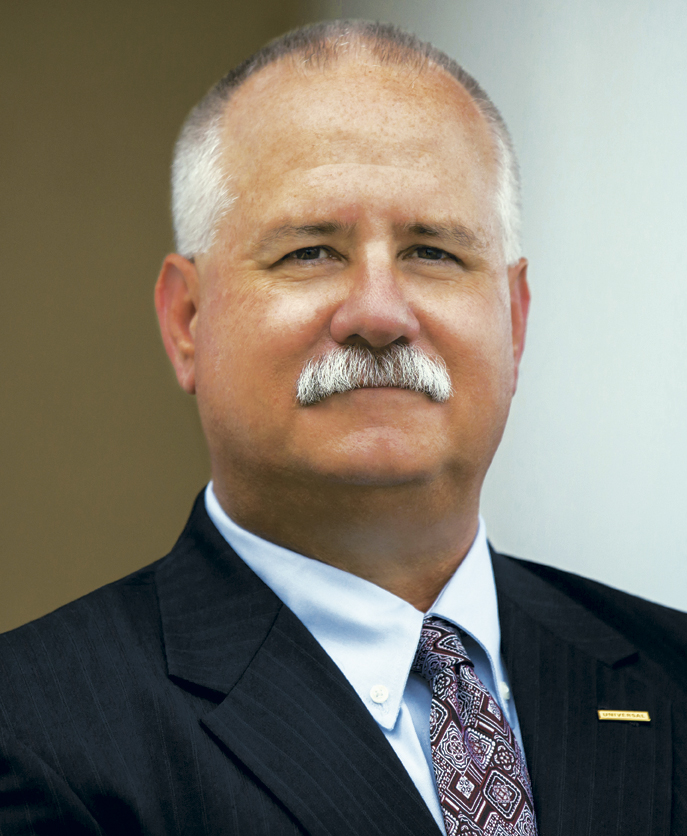 Role of producers
Junge believes independent agents and brokers have a vital role to play in addressing "many misconceptions about the affordability and ease of getting a flood policy.
"Too often flood insurance becomes an afterthought if it's not addressed during a home purchase," he says. "During the mortgage underwriting process, if the lender determines the property is in a low-risk zone, the parties will move past evaluation of the flood risk.
"A well-informed insurance producer can be very effective at selling flood insurance if they can communicate the potential for risk in a way the buyer can relate to, not by describing the risk as a 'one in one hundred year chance,' and by knowing coverage options are available."
"Obtain as much data as possible about the property and tell the whole story," says Nadler. "Without all the information, underwriters will assume the worst. In these difficult market conditions, it's especially important to work with a specialist who knows property/private flood."
The availability of a growing number of private flood carriers is making it easier to tap into flood coverage expertise, says Albert. "Agencies no longer need an in-house flood specialist," he says, "as Neptune and others have taken the mystery and confusion out of the flood insurance quote and purchase process."
With flood coverage expertise readily available, producers face a growing expectation that they will take advantage of it.
"Agents can avoid errors and omissions exposures by offering flood insurance on every homeowners quote," Albert says. "This will insulate them from the common home owner's complaint that my agent never told me about flood risk."
For Watje, "expanding the market is about more than just offering new private flood products.
"It also means increasing the overall percentage of property owners who are protected from the peril of flood with appropriate and adequate flood insurance coverage, whether it be through the NFIP or a private flood policy.
"To that end, we are hopeful agents and brokers will make it a habit to quote flood coverage for every property they insure."
For more information:
JM Wilson Corporation
www.jmwilson.com
Neptune Flood Insurance
www.neptuneflood.com
Risk Placement Services
www.rpsins.com
Swiss Re
www.swissre.com
Wright National Flood Insurance Services
www.wrightflood.com
The author
Joseph S. Harrington, CPCU, is an independent business writer specializing in property and casualty insurance coverages and operations. For 21 years, Joe was the communications director for the American Association of Insurance Services (AAIS), a P-C advisory organization. Prior to that, Joe worked in journalism and as a reporter and editor in financial services.