SUPPORTIVE, INCLUSIVE AND REWARDING
A blueprint for creating a "Great Place to Work" for all employees
By Bill Cunningham
Peter Kellogg, owner of IAT Insurance Group, frequently says: "Take care of your employees and they will take care of your business." Those of us in leadership roles at IAT know that this is not just a saying, but something we have put into practice with concrete actions.
The importance of fostering a supportive and rewarding workplace has only been highlighted with the challenges of this past year. That is also why we were so gratified to again receive high marks from employees in the annual Great Place to Work® survey, with 90% of those who responded agreeing that IAT is a great place to work. Similarly, our overall Glassdoor rating remains strong, at 4.7, with 94% of employees saying they would recommend working here to a friend.
In today's competitive talent environment, particularly in the insurance industry, companies have to offer more if they are to retain, develop and bring out the best in every employee.
While we do not claim to have all the answers for what attracts talented people and keeps them fulfilled and engaged, we do believe there are things we have done that could serve as examples to others.
Provide competitive benefits that align with what employees need
When talented applicants consider a potential new employer, the benefits package unquestionably plays a role in whether they accept an offer. We have always provided competitive benefits, including a lucrative 7% 401(k) matching program and an additional discretionary profit-sharing contribution (3% in the past), generous paid time off, and other incentives.
We have also ensured that our offerings remain in line with our employees' needs. In the past year, for example, we identified student loan debt as a pressing concern for many who work at IAT, as well as new college recruits. As a result, we launched our College Loan Assistance Support Program to help employees pay down their debt quicker. The benefit, available to everyone in the company, matches 50% of an employee's monthly college student loan payment with a per-employee lifetime cap of $30,000.
In 2020, we also took the opportunity to reward superior employee performance in a meaningful and individualized way. We partnered with Blueboard, an employee recognition and incentives platform, to offer unique rewards. Employees who are recognized for making significant contributions to the organization are able to customize an experience of their choosing with the help of a concierge.
Look beyond benefits and focus on employee engagement
Competitive benefits get new employees in the door, but that's not enough to make them stay and reach their maximum potential. In today's competitive talent environment, particularly in the insurance industry, companies have to offer more if they are to retain, develop and bring out the best in every employee.
About six years ago, we recognized this fact and brought in a vision focused on employee engagement and culture. Our goal was to move beyond being a good company with strong benefits to an authentically employee-focused organization where people want to remain and grow their careers.
For us, that approach involved:
Using technology to provide connection. IAT has offices across the country, and that can make feeling and functioning as a unified team more difficult. To counter this, we have invested heavily in technology that provides seamless connections between employees. On our intranet, IAT Connect, we provide the latest on what's happening in the company and facilitate collaboration on special projects. In addition, even before COVID-19 ushered in the era of Zoom meetings, we were making extensive use of videoconferencing for both formal meetings and one-on-one conversations. This way of interacting with colleagues has become second nature at IAT.
Making training and career development a priority. We offer employees what they need to grow their careers within the company. This includes providing a variety of online education tools through IAT University, where all employees can access free, self-directed courses on everything from customer service and diversity to technical skills and leadership development. We also developed an annual Claims and Underwriting Trainee Program that prepares early-career employees for roles in our claims and underwriting areas. For mid-career claims and underwriting staff looking to develop next-level skills, we offer hybrid technical and leadership training through our in-house Knowledge College. And we recently launched a mentorship program to support talent development with an eye towards future leadership.
Walking the talk on transparency and communication. Ours is not a company that pays lip service to being upfront with employees. We firmly believe that companies make better decisions when more people weigh-in. As CEO, I hold quarterly, all-employee webcasts to provide updates on the company and key projects. I also listen and respond to all employee questions and concerns, which are submitted anonymously. This means answering each and every question. If I can't address something during the live meeting, I provide the response on IAT Connect.
Taking visible action on employee feedback
Listening is one thing, but employees also want to see action taken when they have concerns, and that is a priority at IAT. We see it as one of the most important ways to create a workplace culture of trust. When employees requested improvements to our benefits, for example, we introduced paid leave for non-birthing parents, enhanced our short-term disability program, implemented a revised dress code policy allowing employees to dress for their day, and increased personal time off to support work/life balance. Employees see that we take their feedback seriously and are more engaged in how to make the company better for everyone.
Provide a workplace that supports employees through challenging times
This past year has been a learning experience for everyone—and those lessons are not just confined to the day-to-day management challenges of leading a company through a global pandemic. Some of the most important realizations we have had this year involve why and how we need to support our colleagues through challenging times.
As COVID-19 brought about immediate changes in how our employees worked, not to mention anxiety over remaining healthy and taking care of vulnerable loved ones, we provided support to help make things easier. This included offering free resources for mental health support, financial planning resources, additional paid sick leave, free virtual doctor visits, tips for working from home, a virtual yoga series, and a virtual book club, among other things.
We increased our emphasis on connection and encouraged people to share photos of their pets and kids. There was also a "Spread Positivity" campaign, where employees sent in thank you notes to colleagues and we shared them company-wide. Managers took it upon themselves to implement virtual coffee breaks, crazy hat Zoom meetings, virtual happy hours and other opportunities for social interaction. These were concrete ways we showed everyone in the company they were appreciated and that they had a work family to rely on.
We also took actions in 2020 to reinforce our commitment to diversity and inclusion, and to show our support for racial justice and equality. We launched IAT Community Forums—small-group discussions where employees can come together for open and honest dialogue about current social issues and how they are personally affected, so we can learn from and support each other. We also asked all people managers to educate themselves on social issues, including reading two selected books and watching an enlightening documentary. We then discussed these themes at our annual leadership workshop, which centered around how we can ensure we are recruiting, developing and engaging diverse talent so that our workforce reflects the overall diversity of the U.S. workforce.
In a year of pain for so many, we also expanded our corporate giving program substantially, partnering with Feeding America to raise money for food banks. We provided an additional 3-to-1 corporate match for employees and they generously responded, raising more than $209,500 to provide meals for the hungry in communities across the country.
Our hope is that by engaging with our employees in meaningful ways through a challenging year, we are acknowledging that there is a world outside our company's walls and the impact it has on everyone.
Not an overnight success, but a long-term investment
As noted, we have significant pride at IAT in the opinion our employees have about the company and how it supports them personally and professionally. That has not happened overnight, though. Each initiative has built on others to create a workplace that we feel stacks up against any other firm in the insurance industry—and beyond. We believe that it's because we have walked the talk on so many of these things that our employees have responded with enthusiasm about their work lives here.
We trust this will continue. More than that, we'll do our best to ensure that it does.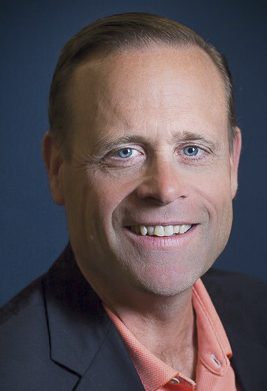 The author
Bill Cunningham is CEO of IAT Insurance Group, which for more than 25 years has partnered with agents to offer specialty property and casualty products for individuals and businesses. For more information, visit www.iatinsurancegroup.com