PROGRAM BUSINESS RESILIENCE, OPTIMISM AND GROWTH
With valuation in the program space as strong as ever, where the market goes over the next several years is anyone's guess
By Ray Scotto
As we hopefully continue to emerge from the worst of a global pandemic, business owners are taking stock of how their operations were impacted and how best to position themselves to take advantage of a rebounding economy. While there were clearly programs and lines of business that took a hit from shutdowns, most in the program business segment experienced continuing growth, and optimism for the future could not be greater.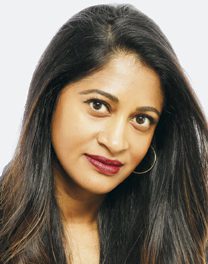 The Target Markets Program Administrators Association (TMPAA) Advisory Board and staff worked diligently during the past 15 months to provide value for members with virtual events, educational webinars and connections via Zoom and other networking platforms. Members continued to avail themselves of the connections available on the association's various portals and followed up on relationships forged over years of in-person contacts at TMPAA events.
Emerging from the pandemic, the association has record membership that includes almost 350 program administrators, 70 carriers and 115 service providers—all this despite the continuing brisk pace of consolidation.
There is every expectation that the results of the eighth State of Program Business Study will show significant growth from the $40.6 billion in premium shown in the last study, which was completed in 2019.
Speaking about the continued growth of the program space, Pete Chandler, BMS Re president and CEO, says, "The continued growth and expansion of the program space is due to a number of issues, namely: Firming markets (insurance and reinsurance), inflation (social, transitional or just plain real), a booming E&S marketplace (freedom of rate and form) and relatively inexpensive access to abundantly available capital.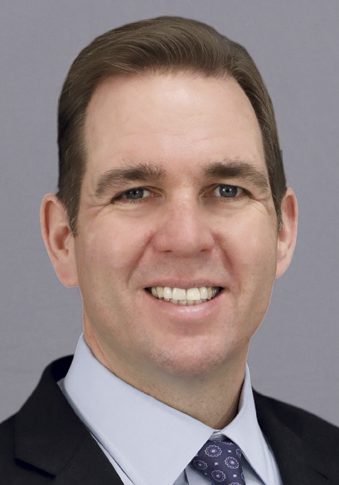 "These have aligned to create a fairly dramatic expansion of issuing carriers entering the MGA/MGU arena further complementing the already strong stable of longstanding program issuing carriers," he adds. "We are experiencing the most robust program discipline our industry has ever seen. This perfect storm of factors is bolstered by proven underwriters wanting to garner additional control over their underwriting results.
"To do this, they are migrating from the carrier to the MGA/MGU arenas," Chandler explains. "We are seeing seam-less distribution platforms unlike at any other time in our industry's history. The reason is because MGAs/MGUs, and the dedicated program carrier specialists (hybrids as well as pure fronts), have been listening intently to their risk sharing partners, and thus have invested heavily in data, analytics, IT/operating platforms, underwriting talent as well as claims professionals.
"This, coupled with large retail firms seeking greater efficiencies in the distribution system, are causing them to launch/acquire MGA/MGU assets," he notes.
Antonio Barner, senior vice president, chief business development and strategy officer of Accredited America, says, "While artificial intelligence has not yet proven itself capable of producing consistent, positive underwriting results, this market continues to demonstrate that human underwriters, when aligned with greater expense efficiencies, data and proven distribution systems, are impacting our industry profoundly with no signs of slowing down.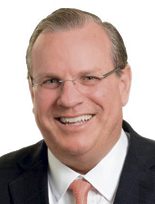 "Despite this past year of pandemic and cyber-attacks, the program business remains resilient," he asserts. "I believe the uniqueness of the business, where the program owners are so close to the retail production and the insureds, allows program administrators the ability to remain adaptive and responsive to current events. They can review and revise policy wordings or make rate adjustments almost in real time in an effort to mitigate the adverse impact of an impending market variable. This gives program administrators more control over their business at the grassroots level. This level of influence creates more stable productivity and returns over time.
"I believe it's the reason why Accredited and many other capital markets are investing in the future of program business," Barner explains. "Our optimism about the program space was the reason we developed a platform that allows us to serve as a fronting carrier in all U.S. and E.U. markets under the Accredited banner, while our long-standing legacy operations provide a vehicle for removing this business from the balance sheet of those desiring to free up capital in order to produce even more business."
Reflecting on the changing nature of program capacity, Chris Leisz, president of Programs at RPS, says, "We see increasing support from our standard and specialty carrier partners, now joined by a wave of fronting carriers supported by the traditional reinsurance market, coming into the space. These markets are each looking to partner with program administrators that have deep industry and product expertise, committed distribution partners and an unwavering focus to a specific niche.
"One of the major opportunities we see going forward is the evolution at the carrier level to specifically support the program administrator segment," he adds. "Those carriers willing to remove traditional barriers to the delegated underwriting authority model will unlock the full potential of this evolving partnership.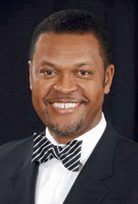 "Barriers extend beyond views on authority, referrals, and rate and product development, and include the need to progress their approach around IT/policy administration usage, data and analytics, claims administration, and other conventions," Leisz notes. "I am excited to be approached by so many carriers committing themselves and their resources to this part of the market and seeking of advice on how to support program administrators more effectively moving forward.
"One of our program leaders, Marty O'Brien, recently said it best: 'Restrictive legacy approach models are not working as well as they once did. The road map to win in the program space will incorporate an unbundled open architecture of services approach that, over time, will determine which carriers and program underwriting managers will be the winners and losers.'"
Rekha Skantharaja, president and CEO at Tangram Insurance, comments on her business and the value of programs in the industry. "It is undeniable that the program space has experienced intense focus, strong investment, and robust growth over the past few years. This is not surprising, but it has certainly created an environment of fierce competitiveness and demanded that all program administrators and MGAs continue to evolve business models and value propositions.
"The most valuable program players have built a mouse trap to enable brokers to have influence in building programs that ensure the value and advantage for policyholders," she explains. "With this increased value for the insurance marketplace, there has been an enormous flood of capital into this segment. Unlike the trading of capital on the selling of brokerages or carriers (often in the 7-10x earnings range), the best-in-class program administrators can trade for 11-13x earnings.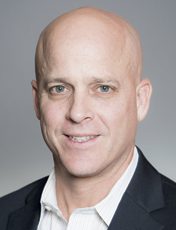 "The capital required to launch and scale an MGA is also a fraction of what it takes to capitalize an insurance carrier," Skantharaja notes. "It can be a fantastic investment and has created a feeding frenzy in our industry. And while the M&A environment is at an all-time high, program administrators will need to continue to get the fundamentals right to take advantage of maximum returns.
"The program administrator/MGA will continue to be the 'shiny object' in the insurance landscape," she believes. "And it's for good reason. Our businesses are getting more sophisticated, leaner, faster and technologically driven. We continue to be an attractive entry point for carriers, brokers, and others as they look to penetrate industry segments in the most effective and efficient ways."
Assessing the value of program operations over the last 15 months, Kevin P. Donoghue, managing director at Mystic Capital Advisors Group comments, "It is well-known that the pandemic greatly affected many businesses across the country," he explains. "In the program administration insurance space, groups that focused on insuring certain pandemic-affected businesses, were themselves facing uncertain times. As March 2020 rolled into April and then May, optimism of a 'temporary blip' turned to pessimism and fear that businesses could be wiped out.
"Specific insured groups such as entertainment, hospitality, event insurance, etc., saw their revenues drop precipitously," Donoghue explains. "Other program administrators were fortunate and saw the industries they insured thriving and growing. In some cases, PAs were seeing rate increases that were helping to buoy commissions.
"Now, midway through 2021, we are seeing an amazing recovery amongst our pandemic-affected clients," he says. "These PAs didn't fold, and many of them refocused on every aspect of their business. Over  time it's not unusual for success to lead to complacency and laziness. COVID brought the 'business beast' out in leaders, and many businesses are running more efficiently, utilizing technology more effectively, and properly staffing with a focused work force.
"One might think that valuation for program administrators would have also been adversely affected given the pandemic's effect on underlying businesses," Donoghue says. "In fact, the opposite has been true. Multiples on transactions remain at all-time record high levels.
"The number of transactions is skyrocketing as there are many, many aggressive buyers in the PA marketplace with lots of capital to deploy," he adds. "Even PAs that were adversely affected are sought after and we are seeing buyers get creative with deal structures and earn out mechanisms to allow these adversely affected PAs the opportunity to capture top valuation as their business rebounds.
"Additionally, potential changes looming in capital gains rates are pushing sellers to push to get a deal done by the end of the year," Donoghue explains. "Due to these factors, valuation is as strong as ever. Where the market goes over the next several years is anyone's guess!"
New and innovative market capacity, continued investment in technology, increasing sophistication and a trend still moving to specialization all prove that the reasons for optimism in program business is real and well deserved. All of this will be on full display this October during the 21st Annual TMPAA Summit.
The author
Ray Scotto is executive director of the Target Markets Program Administrators Association.