Working at an animal hospital paves the road for a successful career for the 2017 PIA National Young Insurance Professional of the Year
We'd all love a job where we could play with puppies and kittens all day, right? I'd probably say "no," but only because I have allergies. Working with these adorable animals is where it all began for Crystal Rose Cathcart, regional relationship director at Middletown, Connecticut's MarketStance, and the 2017 National Association of Professional Insurance Agents (PIA) National Young Insurance Professional of the Year.
"When I was in my 20s, I didn't really know what I wanted to do; I was working at an animal hospital at the front desk and as a vet tech assistant," says Cathcart. "Very quickly, I realized how terrible the process was when people had to put their animals down. After the procedure in the exam room, they're going back out through the lobby to pay and leave, and the kids waiting in the lobby are wondering, 'Why is this lady crying?' "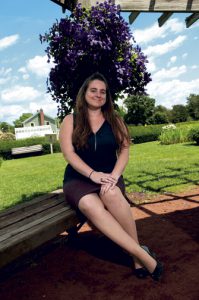 She worked with the owner to fix this, "and instead of becoming the kitten and puppy expert, I became the euthanasia specialist, because my co-workers said I was really good at calming people down and making them feel comfortable during uncomfortable conversations. I started thinking: 'This wasn't why I started working at an animal hospital.'
"I had a background in marketing, and found two insurance agents who were looking for a personal assistant who could help with trade shows and mailings and prospecting. I would go out on some appointments with them, and very quickly after I started working there, they started to say that I was really good at talking to people about dying, and that I needed to get licensed for life and health.
"I'm thinking, 'Great. I just left the animal hospital because I didn't want to be a euthanasia specialist and have sad conversations, and now these agents are having me get a license to talk to people about bad diagnoses and passing away.' The next thing I know, I'm studying for my exam, and for as dry as that information is, it really stuck with me. I had the flu the day I took my exam; I was expecting to get red flagged by the people in the testing facility for looking really sick." But she passed the test.
But she still didn't want to be the person always talking about dying. "So, I moved to a property/casualty agency that was looking for help managing renewals," Cathcart continues. "It was the perfect fit; it was everything that felt right about being an agent. I started out in personal lines and eventually migrated to the commercial side. It was a weird way to get into an insurance career."
Relationship director
Although she still has her license, nowadays Cathcart serves as a regional relationship director—a job title that stirs up questions.
"I work with insurance companies, helping them use analytics to understand their market opportunities—everything from strategic planning, territory planning, and operational activities to growing a healthy book of business," Cathcart explains. "It was interesting having my background as an independent agent, and now I talk with insurance companies on how to have meaningful conversations with agencies.
"I find, when talking to agents, that they don't really have as much of a data-driven background. With the push in the market now to have more data-driven marketing, agents are looking to carriers to be the ones to bring that message to them. As a producer, I didn't really get advice from carriers about the healthy businesses to be writing. Hopefully, what I do now is helping carriers have better conversations with agents about writing business."
It only makes sense that the winner of a national PIA award participates in a PIA chapter, and Cathcart does in multiple roles.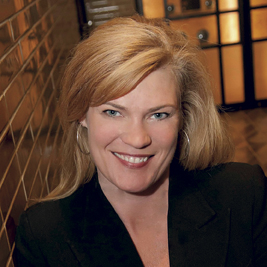 "I'm on the board of directors for the PIA Connecticut Young Insurance Professionals (CTYIP); I serve as treasurer," she says. "In addition to reporting the financials during our board meetings, I get involved with a lot of committees and help with events. I helped start a couple of initiatives within our chapter, like our Golden Gala Awards Night, which has been well received. When I first joined, I was interested in creating an event that would recognize the people in our industry for the hard work they do.
"I'm also chair of the social media committee and launched a members' spotlight, which has helped grow our membership base. We add the spotlights monthly or bi-monthly to our LinkedIn and Facebook pages, which automatically share onto our Twitter stream. It is interesting watching as someone is spotlighted and then their company shares it and their connections share it. It has given our organization lots of exposure; we sometimes get four or five thousand views on a post."
But it doesn't stop with Cathcart's participation with the PIA.
"When I was an agent, I was a member of a group called New London Local First, which is all about keeping the dollar in small community businesses and creating a bond between businesses and consumers," Cathcart says. "I was on their board for about a year and a half, and started a program where members had a frequent shopper card and they could take it to different businesses for discounts.
"I got really involved working with the Eastern Connecticut Chamber. I joined its young professional's group the first year it launched, and became chair of the group after the first chair's term ended. During that time, I really made a push for everyone attending networking events to invest their time back in the community. I had regular opportunities set up, like Habitat for Humanity house builds, volunteering at community gardens, and working at soup kitchens.
"In my free time, I like to go to charity art and music events. I have a friend who helps organize the New Haven Jazz Festival, and I volunteer with them."
She even turns simple gatherings with friends into opportunities to give back.
"Every year, my friends and I do a clothing swap at my house, and at the end of the day, we donate all the extra clothes to a women's shelter or charity," explains Cathcart. "Sometimes it'll be upwards of eight full-sized trash bags full of clothes."
As for the future, Cathcart and her boyfriend are looking to start a community garden with a greenhouse; she also recently applied to be a mentor for young girls in the New Haven area through another organization with the abbreviation PIA—Phenomenal I Am.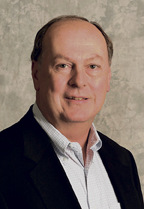 PIA award
What do others have to say about Cathcart's award-winning accomplishment? Kelly Norris, executive director of the PIA of New York, New Jersey, Connecticut, New Hampshire, and Vermont, who nominated Cathcart for the award, has nothing but good things to say about her.
"Crystal is one of our active volunteers; I believe she is one of the reasons that PIA's Connecticut chapter has become so successful in the past few years, because she has put in a lot of effort and dedication," Norris says. "I nominated her for her enthusiasm, not just for our organization, but the industry in general. She loves insurance, helping people, and promoting the industry. That has shown through her involvement.
"When we told her she was selected for the award, she was so grateful, excited, and humbled. It gives her the recognition she deserves for all of the hard work she does for the organization and the industry. I'm happy for her; she really deserves it."
In the application, Norris writes: "The passion and dedication Crystal shows for growth of young professionals across the state of Connecticut is extraordinary. There is no personal gain that comes from the community-based work Crystal does, aside from pure enjoyment and contentment watching as the work is completed.
"From campaigning for economic growth to promoting more insurance-centric careers, Crystal is always seeking new ways to engage with Millennials in her community on taking their career to new heights. By attending local events and talking with people about the value of insurance careers, Crystal is confident that, one day, she will see some of the faces she networks with become the next generation of leaders of this industry.
"The industry has an incredibly meaningful role to play in society, and being an engaged participant in that is the message Crystal tries to instill in her peers and community, through example and thought leadership. It is clear, in just a short time speaking with her, that this is not just a job, but a passion."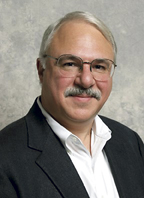 Cathcart also receives praise from her employers in their recommendation letters. MarketStance Managing Director Frederick Yohn writes: "In her four years at MarketStance, Crystal has worked creatively in finding ways to support the P-C agency system with better data and market insights. Through her interactions with MarketStance's carrier clients, moreover, she has been an effective spokesperson for insurance agencies' information needs in improving the efficiency of agency distribution."
James E. Hearn, MarketStance's senior vice president of sales and client services, adds: "It's hard to believe it's been four years since Crystal joined my team—in that time, Crystal has developed into a highly knowledgeable and accomplished employee achieving a level of sales accomplishment only one other sales employee ever attained, besides myself, in the 20-year history of MarketStance. Crystal's accomplishment is not surprising, given her focus on how to best serve her clients combined with her undying focus on doing things right."
It all began with a desire to play with kittens and puppies. No matter how trivial the job is, pay attention to what you learn at it, and what you learn about yourself; you never know what road it can eventually lead you down. Rough Notes congratulates Crystal Rose Cathcart on becoming the 2017 PIA National Young Insurance Professional of the Year. Play with some puppies and kittens; you deserve it.
By Christopher W. Cook