RAILWAY, HOIST, OR DOCK?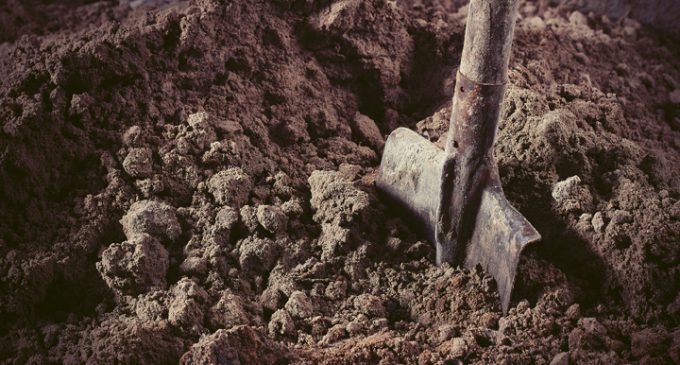 Dig a Little Deeper
By Bruce D. Hicks, CPCU, CLU
RAILWAY, HOIST, OR DOCK?
Communication is key to setting reasonable expectations
The Court Decisions column is a popular Rough Notes magazine feature. One reason is that the courtroom is where the promises made in an insurance contract often become real. All insurance professionals can develop "what if" scenarios, but until those scenarios are tested with an actual loss and a court decision, they remain mere mental exercises. The Dig a Little Deeper column is prepared by the industry expert editors of Policy Forms & Manual Analysis (PF&M). This is a knowledge base of more than 15,000 pages of coverage explanations from The Rough Notes Company's digital solutions. The editors will dig a little deeper into a court decision to identify a coverage problem, provide possible solutions, and offer broader perspectives.
This case involved a shipyard owner that sustained a loss because of two separate malfunctions of its marine railway. The railway was designed to transport vessels into or out of the water. The shipyard owner filed claims under two policies that were in effect at the time of the loss. One was a boiler and machinery/equipment breakdown form. For our purposes, we'll focus on this policy.
The insurer denied the claim based on the policy language. The form covered boilers and machines with the exception of conveyors, cranes, elevators, escalators, or hoists.
The shipyard owner sued the insurer, and both the trial court and the appellate court ruled in favor of the insurer.
The time at which coverage was offered … was the key moment to ascertain whether the policy met the basic goal of protecting the applicable equipment.
Insurance is intended to match exposures with the cost of providing coverage that is intended by both the insurer and the policyholder. Policyholders know their respective businesses, as well as many of the risks they face. Most also have reasonable expectations about coverage.
However, problems arise when reasonable expectations collide with lack of communication. In the case cited above, a key question is: Precisely what was discussed when the shipyard owner decided to purchase coverage?
What was the intent of the two parties? Fortunately, policy language is designed to clearly address specific exposures. For instance, ISO's Equipment Breakdown Coverage Form provides key information under its definitions section (from PF&M analysis section on ISO's CP 10 46, Equipment Breakdown Cause of Loss):
Breakdown
This is direct physical loss that causes damage to covered equipment such that it must be repaired or replaced.
The direct physical loss must be one or more of the following except as excluded elsewhere is this endorsement:
Failure of pressure of vacuum equipment
Rupture or bursting caused by centrifugal force and other types of mechanical failure
Arcing and other types of electrical failure
Covered Equipment
Covered equipment is the following:
Equipment designed and intended to operate under internal pressure or in a vacuum. It does not include equipment that operates under only the pressure of the contents within it.
Electrical or mechanical equipment used to generate, transmit, or use energy
Communication equipment
Computer equipment. The equipment must belong to the named insured and be programmable equipment used to retrieve and store data. Peripheral equipment is included provided it has input, output, or other useful functions that work with the programmable equipment.
The time at which coverage was offered to the shipyard owner was the key moment to ascertain whether the policy met the basic goal of protecting the applicable equipment. This is a simple matter of comparing descriptions of owned property against policy wording.
The prospective insured should review pertinent sections, including those that address covered property, definitions, exclusions, and limits. In the case of equipment breakdown protection, review of the policy schedule is also helpful as it provides details on covered premises (which must be described). Even if a given kind of equipment is eligible for protection, the point is moot if it's not at a scheduled location.
Depending on the kind of equipment involved, coverage might be secured by use of an endorsement such as ISO's CP 14 10, Additional Covered Property. Rather than allowing that property be scheduled to permit coverage, the form grants coverage by making inapplicable selected items under CP 10 46's Property Not Covered section.
The key point in such instances is to identify what the parties intend to cover and then select forms that fulfill that intent.
The author
Bruce D. Hicks, CPCU, CLU, is senior vice president, Technical & Educational Products Division, at The Rough Notes Company, Inc. He has more than 30 years of property/casualty insurance experience, including personal and small business underwriting as well as compliance duties for several national and regional insurers. Active in the CPCU Society, Bruce served as a governor of the organization from 2007 through 2010 and currently serves on its International Interest Group Committee.