Understanding issues lets agents help clients address risks
The greatest threat to the cannabis industry—even bigger than the threat of federal seizure and prosecution—is the ever-increasing potential for product liability claims and litigation. Defective and contaminated products are inevitable, and plaintiffs' attorneys are on the lookout. Nevertheless, cannabis product liability risks may be minimized with industry-specific knowledge, appropriate planning, and specialized insurance programs. Agents and brokers who understand the issues can help clients and prospects address these risks.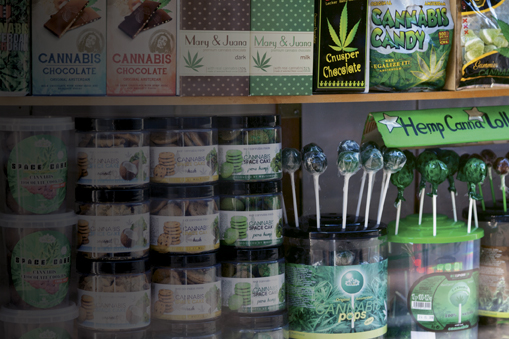 Product Liability 101
The three basic theories of product liability are design defect, manufacturing defect, and warning/instruction defect. All three are relevant to the cannabis industry.
Design defect claims involve allegations that a product is inherently dangerous based on some flaw at the design stage of product development. The question is whether the defect was planned or apparent before production began. For example, a claim may arise from a vaporizer that, because of its specifications, routinely overheats to the point that it can burn skin, explode, or melt surrounding materials. Another claim may concern a cannabis edible made from a recipe that incorporates a material known to be hazardous under certain conditions. A design defect affects every product that is created according to that design.
[L]arge numbers of cannabis businesses reportedly remain woefully underinsured and exposed to product liability. The good news is that the cannabis insurance space is evolving to address the industry's needs.
Manufacturing defect claims allege that a product is safe in theory and design but that an error during the manufacturing process rendered it hazardous to consumers. Compared with design defects, manufacturing defects usually affect fewer batches or individual products at a time.
Manufacturing defect claims can arise from contaminated cannabis edibles. An entire batch of edibles may be defective because of a faulty ingredient or contamination, but the recipe itself and products produced before and after that batch may be fine. Similarly, a vaporizer may present a manufacturing defect if the unsafe condition is caused by a faulty component, such as a leaky battery, rather than the product's actual specifications.
The third category of product liability is warning/instruction defects. The manufacturer has a legal duty to warn the consumer of potential danger. The theory is that the product itself is not defective but that the manufacturer's representations to the consumer are inadequate or incorrect. Warning/instruction defect claims are common with medications where the product label does not advise the user of adverse side effects, age restrictions, or the dangers of combining the medication with other substances such as alcohol.
With respect to consumable cannabis products, labeling may not mention the concentration of THC content and the number of servings, arguably leading individuals to over consume. In regard to vaporizers and other accessories, packaging materials may not provide adequate instructions on appropriate use, maintenance, and cleaning that would minimize the potential for injury.
Compliance, record retention, and monitoring
With these theories of product liability in mind, it is not hard to see how claims often are interwoven with compliance requirements. Plaintiffs' attorneys are quick to link product defects to allegations of a company's failure to meet regulatory standards. Unfortunately, the cannabis industry is drowning in statutes and rules at both the state and local levels. Keeping track of all of the applicable regulations and their frequent and unpredictable changes is a momentous task for cannabis business owners and operators. In California, the failure of a cannabis business to comply with all applicable requirements can result in the product's being labeled "misbranded" or "adulterated" and open the floodgates to civil liability under state consumer protection laws.
When placing insurance for cannabis businesses, it is essential to ascertain whether the owners have systems in place to identify, monitor, and address compliance issues. The first step in compliance is meticulous documentation and record retention. If it isn't documented, it didn't happen, and having readily accessible proof of a transaction can mean the difference between a misunderstanding and a landslide of consumer lawsuits.
Like other industries, cannabis businesses are subject to audits by multiple regulatory agencies. Prudent risk managers frequently conduct self-audits to identify information gaps and address issues internally before they can be spotted by regulators. Failing a regulatory audit can lead not only to fines and suspended licenses but also to discoverable records that could be used against the company in court.
Cannabis business owners should be encouraged to seek assistance in compliance monitoring. Excellent legal counsel and advisory services are a must, and membership in trade organizations such as the National Cannabis Industry Association (NCIA) and the National Association of Cannabis Businesses (NACB) is quickly becoming standard. The NACB is the first national cannabis self-regulatory organization. It recently published a draft set of advertising rules for its members and plans to publish additional guidelines in the future.
Also, the American Society for Testing and Materials (ASTM) is said to be working on sets of standards for multiple aspects of the cannabis industry, including quality management, processing, and handling. As trade organizations and industry standards become more prevalent, insurance providers should require cannabis businesses to demonstrate regulatory diligence and their receipt of continued guidance through industry experts and organizations.
Tracking, claims handling, and subrogation
Cannabis tracking systems are quickly becoming crucial to the success of the industry and likely will have a tremendous impact on compliance monitoring, claims handling, and product liability. Thanks to recent developments in statewide tracking systems, regulators and insurers soon will see a significant increase in useful data about cannabis industry distribution claims and losses. Similarly, cannabis businesses can use tracking systems to monitor production and distribution for health, safety, and quality control. The utility of cannabis tracking in product liability lawsuits, however, may be double-edged.
On the one hand, product liability tends to flow throughout the chain of distribution. In most states, anyone along the chain can be held strictly liable, even when he or she had nothing to do with the defect. It is then the burden of the businesses in the chain to sort out liability through subrogation actions.
California, among other states, subscribes to what is known as the "market share theory," in which all manufacturers and suppliers of a particular product (e.g., a generic medication or a common strain of cannabis) can be held liable if the actual manufacturer and supplier of the product that caused the consumer injury cannot be specifically identified. With access to statewide tracking information, plaintiffs' attorneys and regulatory agencies can identify the entire chain of distribution and sometimes even reach across parallel lines of distribution to name defendants in class action litigation.
On the other hand, seed-to-sale tracking of cannabis products and activity provides valuable insight into the chain of distribution and can be used to narrow the field of liable parties—and maybe even pinpoint occurrences of contamination or loss. A scrupulous cannabis business operator named in a lawsuit should be able to access tracking data and quickly identify which distribution chains are implicated, potentially shrinking the pool of liability and subrogation significantly before submitting a claim and responding to a complaint.
Tracking systems can be an invaluable tool for everyone involved in the cannabis industry. Agents should inquire about a cannabis insurance applicant's use of tracking systems and its policy for collecting, accessing, and monitoring the tracking data for the products it processes or sells. Insurers should review pertinent tracking records and reports in connection with product loss or liability claims.
Labeling and packaging
As with other controlled substances and consumable products, attention to detail is extremely important when it comes to labeling and packaging cannabis products. Best practices require secure tamper-resistant containers and detailed labeling to help prevent child access, overconsumption, and other serious risks.
You may have heard anecdotes of individuals over consuming edible products because of a lack of information about potency and serving size. In a 2016 Colorado lawsuit, the children of Richard and Kristine Kirk sued edible manufacturer Gaia's Garden after their father, Richard, shot and killed his wife, Kristine, in an alleged bout of temporary insanity caused by his consumption of a cannabis edible that contained over 100 mg of THC. The complaint alleged strict product liability, negligence, failure to warn, deceptive trade practice, breach of implied warranty, misrepresentation, and consumer fraud, all based on the information, or lack thereof, found on the cannabis product's label.
In most states where cannabis is legal, products are required to be in child-resistant containers and to clearly list, at a minimum, information regarding THC and CBD content, net weight or volume, and the identity of the product. Many states also require serving information, cannabis symbols, date of manufacture, and point of contact. With all the attention on cannabis content, it can be easy to overlook traditional food labeling requirements, such as allergen disclosures and statutory warnings that are not unique to cannabis products. In California, for example, cannabis is subject to the Safe Drinking Water and Toxic Enforcement Act, which requires prominent warnings on all products that contain chemicals known to cause cancer or reproductive harm.
Regardless of its place in the chain of distribution, the insured must be aware of applicable packaging and labeling requirements. Agents should familiarize themselves with state and local requirements and periodically review products that are being sold or distributed by their insureds.
Cannabis-specific insurance solutions
Product liability is both the greatest risk to the cannabis industry and the biggest reason why cannabis businesses need specialized insurance options. Traditional liability coverage programs are inadequate when it comes to cannabis products and related activities.
Standard commercial general liability policies, for example, often contain broad exclusions for Schedule 1substances and other banned or restricted materials. Attempting to insure a cannabis business with traditional programs is considered by some courts to create ambiguities and illusory coverage. To protect the interests of the insurer, the insured, and the public, product liability coverage must be tailored to the cannabis industry's unique legal and regulatory climate.
For several years the specialized insurance needs of the cannabis space have been serviced primarily by surplus lines carriers. These markets have done an excellent job of meeting demand, but there is still plenty of room for improvement. Unregulated policy terms, rates, and premiums can be troublesome for businesses, insurance departments, and consumers. Quality surplus lines coverage options can be pricey and overly restrictive in some areas. For these reasons, large numbers of cannabis businesses reportedly remain woefully underinsured and exposed to product liability. The good news is that the cannabis insurance space is evolving to address the industry's needs.
Interest in the cannabis industry among admitted carriers and producers has increased in recent years thanks in large part to public requests and campaigns by state regulators. Several admitted carriers have entered the field, and standardized forms are being developed. The American Association of Insurance Services (AAIS) recently responded to the California market with the industry's first standardized Cannabis Business owners Policy (CannaBOP).
The CannaBOP program was created specifically with product liability and cannabis regulations in mind. It restricts coverage to cannabis products and activities in California and specifically excludes coverage for liability arising out of the insured's noncompliance with state or local regulations. Cannabis activity tracking is mandatory, and relevant records must be made available to the carrier on request. The program contains standardized rules and loss costs and provides for higher-than-average individual risk premium modifications based on considerations of licensing, leadership, and technology use.
The cannabis industry is proving to be profitable and continues to expand. It is easy to understand why cannabis businesses are likely to become the next big target for plaintiffs' attorneys seeking large payouts in product liability lawsuits. Businesses, insurers, and agents and brokers can stay ahead of the curve and minimize liability exposures through familiarity with industry standards and regulations, attention to detail, forward thinking, and tailor-made insurance solutions.
The author
Phillip Skaggs is assistant counsel atthe American Association of Insurance Services (AAIS), where he aids in there search and development of standardized property and casualty insurance products and advises the organization on legal and compliance matters. He also helps manage AAIS' cannabis insurance initiative and the CannaBOP Program.
For more information:
AAIS CannaBOP Program
aaisonline.com/cannabop