RISING STAR
IMCA award recipient demonstrates marketing leadership
By Peter van Aartrijk
Jennifer Edwards, 27, brand and community program manager with Argo Group's San Antonio office, was honored recently as the 2020 recipient of the prestigious Rising Star Award from the Insurance Marketing & Communications Association (IMCA). The award recognizes outstanding young marketing talent and future leaders in the insurance industry.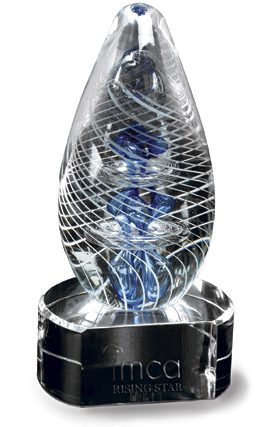 In the award nomination, Jennifer's manager at Argo, David Snowden, said: "Jennifer is a natural leader with a desire to excel. She routinely demonstrates her leadership skills in and outside of the workplace by taking initiative and successfully leading various companywide communication strategies. In her role leading Argo Group's brand strategy, partnerships, global philanthropic giving program and supporting the company's corporate responsibility efforts, Jennifer closely oversees robust communication campaigns from strategy to implementation.
"Jennifer's leadership skills have not gone unnoticed outside of her team," Snowden added. "She was selected to enroll in the company's Emerging Talent program, which targets employees who have consistently met or exceeded performance and behavioral expectations."
I recently had a chance to speak with Jennifer.
Peter: Jen, how and why did you get started in insurance?
Jennifer: It was May 2015, and I was getting close to graduating from Trinity University. I had a part-time internship in digital marketing, but I was concerned about needing full time to start my career. I saw a social media coordinator job posted on LinkedIn. It was for an insurance company, Argo Group, which I wasn't sure about, but I applied. All of sudden, a month later I was on the HR team of an insurance company, helping with social media efforts around recruiting. We used Twitter, Instagram, LinkedIn, and Glassdoor. It was my first time writing about B2B and P-C insurance.
Peter: It sounds like you initially were skeptical about the industry. What do you say to others about insurance now?
Jennifer: You're right. At first, I wasn't sure about joining an insurance company. Insurance didn't necessarily sound exciting; I couldn't help but think about the typical stereotypes like traditional or "stuffy." But it's not an exaggeration to say that, within just a few months, I started to really understand and enjoy what we do, like the products we offer, the risks we cover. It truly is fascinating. Since we didn't have a formal risk management program at Trinity, I did have to learn all of that.
I became passionate about insurance, and now I tell people all the time why the industry is so great. I explain what P-C insurance is and all the different types of coverage we offer—and how B2B communications work. Whether I'm sharing with friends and family or while volunteering at career events, I get the same reaction every time: "Wow, that is so cool. I would've never guessed insurance could be so interesting!" It's exciting and innovative—and it's definitely not boring like I initially thought.
Peter: How has your role at Argo evolved?
Jennifer: A few months after I started, I went beyond the HR recruiting part and joined communications to expand and help support the company's global social media strategy. We didn't have any formal social media program back then. Everything was ad hoc. So we built a strategy from the ground up.
It was a small team when I started, so I also helped on news releases, internal communications, the website, and more. I led our global social media program in addition to our sponsorships for three years, and then a year ago, I moved to a program manager role. I continue to manage our partnerships and global philanthropy program—part of our corporate responsibility—and also our merchandise program.
Peter: Can you explain more about your social media efforts?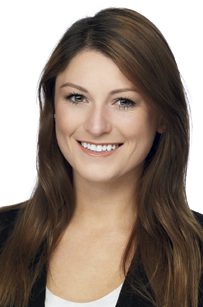 Jennifer: First, I audited all of Argo's social media profiles, and then developed a global strategy and established metrics. Creating this foundation was essential. By referencing audience demographics and social media data, we could identify the channels Argo should prioritize and also content type. We pushed our team to develop creative, innovate campaigns to connect with and engage clients, and we provided recommendations to business unit heads to incorporate social media in their broader marketing plans.
I introduced a digital platform to schedule posts, review data and trends, and track campaigns more effectively. We increased our total social media followers by about 650%—45,000 vs. 6,000—and engagement by 125%.
I also launched Argo's Social Media Ambassador program to empower employees to become brand advocates and leverage their personal networks. The program has yielded an increase in engagement on all social platforms—LinkedIn by 23%.
Peter: What about your work with corporate partnerships?
Jennifer: One video campaign, "Women in Sailing," featured female sailors competing in the Volvo Ocean Race and highlighted the importance of diversity, from sport to business. It received a Platinum MarCom award as well as Gold and Platinum AVA Digital awards. We're working to develop strategic plans and partnership communications to enhance other areas of the business such as brand awareness, corporate responsibility, and diversity and inclusion.
Peter: Your community service work on behalf of Argo is impressive. What do you love most about it?
Jennifer: I've been involved in a few ways for years. Four years ago, I joined the company's employee-led community relations committee in San Antonio. We have a budget to support our community, so we look for local nonprofits to donate to and/or volunteer with. For example, each year for Thanksgiving we fund and personally hand out hundreds of turkeys and meals to families in need. More recently I was asked to help manage our global philanthropic program. I have a passion for giving back, so being able to do it as part of my job is really amazing.
Peter: The Rising Star application talked a lot about your culture and branding work. Can you tell us more about that?
Jennifer: I'm leading Argo's brand refresh, where we look at our brand strategy from top to bottom to ensure it aligns with who Argo is today. We recently launched a campaign called "Our World." That's why I wanted to move into the role I'm in now. I wanted experience with brand development and management.
As part of the refresh, we sent an agent and broker survey out—we're updating some branding elements and wanted to see how we can improve our communications to better serve our clients. Previously, I led Argo's new logo refresh across all channels globally. I continue to help oversee communications with internal and external stakeholders from a brand perspective, such as leadership, clients, vendors, partners and employees.
I love working to help cultivate an innovative culture. We implemented two employee-submitted ideas through Argo's internal innovation platform. One was creating a Volunteer Time Off policy in collaboration with HR, where employees globally received paid time off to volunteer in their communities. The second was an online client gift portal, which created a simplified process for underwriters to send client gifts by ordering branded merchandise in bulk and having it readily available in inventory. It's more efficient, it controls expenses, and it's easy for employees to use. Also, I led the launch of our company's first-ever Environmental, Social & Governance (ESG) Report, which resulted in 481,000 views on social media. I'm overseeing a Women in Insurance content series that highlights female leaders at Argo and promotes diversity in the industry. The series has generated 1,500 unique page views, 61,000 impressions, 2,300 engagements, and 1,200 link clicks on social media. In addition, I'm volunteering in two of Argo's new employee resource groups: LGBQTIA+ and Gender Equality. I would say D&I is another area I'm passionate about.
Peter: Tell us about your community service, at Argo and outside of your role.
Jennifer: As secretary of Argo's San Antonio employee-led Community Relations Committee (CRC) for the past three years, I help with implementing a more strategic approach, enhancing employee communications and budget tracking. I'm proud that my work with the CRC has led to greater responsibilities, like developing a global strategy, launching a new corporate contributions policy, creating a budget, and establishing new committees in other major offices.
I have a passion for giving back to the community outside of work, as well. I recently was appointed to serve on the board of directors for Guide Dogs of Texas, a nonprofit. I also volunteer for an annual event with nonprofit City Year to help mentor young professionals interested in a career in communications and marketing. I definitely use the opportunity to share how cool and exciting the insurance industry can be.
Peter: What personal and leadership characteristics do you think young marketers like yourself should embody? What advice do you have?
Jennifer: I think if you want to be a future leader, you need to be an active listener and a quick learner. Be ready and eager to take on new projects with an open mind, even if you don't fully understand them yet or they even make you a little nervous. Be flexible. Be enthusiastic. Build relationships. Don't settle for second best. Be driven by exceeding benchmarks and standards. Hold your team members accountable but also, more important, yourself. And when something doesn't go right, accept responsibility. It's okay. That's how we all learn.
Peter: Do you have a mentor?
Jennifer: I have a great mentor—Leah Ohodnicki at Argo. She's amazing. She's been such an impactful and influential part of my career growth. I can ask her questions or get her advice on anything. We have biweekly calls and video chats. She likes to ask me questions, too. It's definitely a give-and-take relationship with mutual trust and respect. I also mentor a younger woman on our team, who is developing into a future leader herself.
Peter: What lies ahead for you, Jen?
Jennifer: Even since before college, I always really liked marketing—the concepts of it. I love thinking about the strategy and once we've identified what we're trying to achieve, going into campaign development. I love brand and video campaigns. My dream job would be to oversee a company's branding and/or digital strategy. I always wanted to work for Coca Cola, on their marketing team, but I'd be more than happy to stay in the insurance industry. It's definitely a great place to be.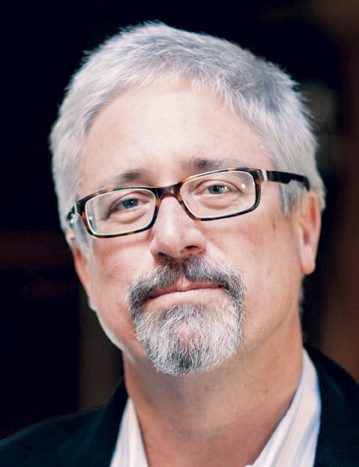 The author
Peter van Aartrijk, principal of insurance marketing firm Aartrijk, is an IMCA board member and is chair of the IMCA CMO Council. For more information on IMCA, visit www.imcanet.com.