Personal Lines Focus
RISK MANAGEMENT AT HOME
Addressing personal risk management ideas can deliver multiple benefits
By Dave Willis, CPIA
It's no secret that successful insurance producers focus on more than just selling policies. They help customers manage their risks. The approach, of course, is widespread in the commercial insurance arena, where agents and brokers often find themselves in a surrogate risk management role for businesses and other organizations.
Increasingly, personal lines producers are applying a risk management lens to serving families and individual clients. There's good reason to do so: It not only helps to differentiate offerings, the agency and the producer, but it also reduces customer risk exposure and can cut losses and deliver improved results over time.
Lisa Lindsay, CPCU, champions the idea of applying risk management principles and tactics in the personal insurance arena. As executive director of the Private Risk Management Association (PRMA), she works with agents, brokers, carriers and vendor partners every day who advise high net worth and other personal lines customers.
According to Lindsay, agents and brokers have a number of opportunities to add value by focusing on personal lines risk management. "There are a few areas that come to mind," she says, "where personal risk management ideas are not discussed enough with clients."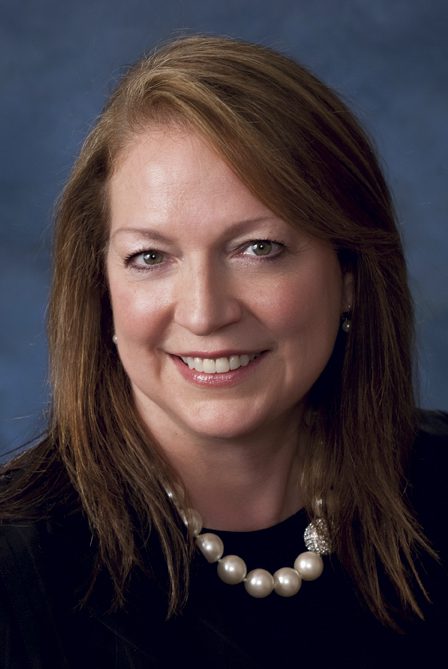 Water, water everywhere
One such area is client vulnerability to non-weather-related water loss. "This is a bigger problem than clients—and probably many agents even—tend to realize," Lindsay explains. "Roughly 45% of home losses are caused by water damage that is not caused by weather."
She points out that today's homes tend to have more plumbing fixtures than was previously the case. "Plus, it's more com-mon to see the laundry on the upper level of the home now," she adds. "In addition, popular open-floor plans mean that damage will be greater, because water will not be easily contained."
According to Lindsay, homes between 20 and 40 years old are the most vulnerable to water loss. She notes that 36 years is the average age of a house in North America.
"Plumbing supply systems pose the greatest risk," Lindsay explains, "so talking to clients about a regular maintenance plan and automatic shutoff devices is a must. Encouraging them to inspect their plumbing systems—things like washing machine hoses, toilets, and the ice maker's water source, for instance—can help detect a problem before it occurs.
"Add to that a leak detection device and/or water shut-off system, and your client can avoid becoming a water-damage victim who has to go through the stress of settling a claim while they are in temporary living arrangements," she advises. The two basic categories of water shut-off systems are whole-house systems and point-of-use systems. "While both can prevent water damage, generally only a whole-house system qualifies for a premium credit on a client's homeowners insurance," Lindsay says.
Cyber at home
Cybersecurity is another area. "We can hear news accounts of personal-related cyber breaches on the news—things like a hacker scaring a young child by speaking to them through Alexa—but such accounts still have failed to convince most clients to take proactive steps and implement a cybersecurity plan," Lindsay notes.
A 2019 Chubb Cyber Risk Survey supports her assertion. The report says, "While a vast majority of respondents (80%) report being 'somewhat' or 'very' concerned about a cyber breach, these concerns have not yet translated into actions—only 41% of respondents have cyber-security soft-ware (such as malware protection) installed on their devices, just 31% report regularly changing online passwords, and a mere 30% say they use multi-factor authentication to sign into accounts."
According to Lindsay, agents and brokers can play an important role in managing this risk. "Educating clients to take cybersecurity protective measures as seriously as the protection of their homes and cars is a must," she notes. "Insurance advisors can help their clients better understand cyber risk in a number of ways."
Here are tips she offers producers who want to act:
Ask clients and prospects simple starter questions that will uncover exposures and raise awareness of the risks.
Provide clients with educational resources provided by the Department of Homeland Security, including simple tip sheets to prompt good cyber hygiene.
Share educational resources created by your insurance companies.
Encourage clients to take a first step by subscribing to a Virtual Private Network (VPN) service.
Make it a habit to discuss available cybercrime insurance coverages with both new and existing clients.
Research and study what's called "The Layered Defense" principle and find where you can encourage your clients (or involve yourself) in creating such a strategy.
Prep during pandemic
Lindsay points out that COVID-19is putting a strain on resources across the country, and there is no certainty that hurricane and wildfire prepared-ness plans will be able to be executed as they have in the past. "Advisors need to help clients assess their current plans and understand that they may need to be the first line of defense should they be faced with a pending hurricane or wildfire," she explains. "This first-line-of-defense mindset means preparing for hurricane and wildfire season now."
Some tips advisors can discuss with their clients are:
Gather all essential supplies now and avoid waiting until they are in high demand and short supply.
Think through an evacuation plan now. Do clients know where they will go if asked to evacuate? How could COVID-19 impact that plan?
Confirm necessary resources. Are the people who install storm shutters still available? What is "Plan B" if they are not? Homeowners will need to systematically go down the list of people and firms they contract with, understand the restrictions and limitations of these companies, and realize that they may not be able to respond if they wait until the last minute.
Discuss steps they can take before an event to reduce their risk. For homes located in wildfire areas, talk about what they can do to make their home more fire-resistant—things like removing bark mulch, installing fireproof venting, and protecting the roof.
"Finally," Lindsay advises, "make sure clients have an updated inventory of their property and suitable documentation for valuables that are not easily replaced. Also make sure their current insurance policy properly reflects the values in the inventory."
Underestimating flood risks
Lindsay points out that, while a bank may not require flood insurance on a home, "that doesn't mean a client shouldn't obtain coverage. Homeowners have been lulled into a false sense of security by the notion that, if a bank doesn't require it, then they must not need it. Too often, that's just plain wrong."
She references a New York Times article titled "New Data Reveals Hidden Flood Risk Across America," published in June 2020, that says, "[a] new calculation, which takes into account sea-level rise, rainfall and flooding along smaller creeks not mapped federally, estimates that 14.6 million properties are at risk from what experts call a 100-year flood, far more than the 8.7 million properties shown on federal government flood maps."
"Advisors need to talk to clients about new resources—resources beyond FEMA flood maps—that can better assess their flood risk," she notes. Resources include customized flood analysis available through a company called Coastal Risk (www.floodscores.com), flood insurance options (see the "private flood" story in this issue of Rough Notes), and risk mitigation approaches, including those available through Flood Risk America (www.floodriskamerica.com). "These and other resources are available to help clients better deal with the exposures and risks associated with floods," Lindsay notes.
Producers may also find resources through the Private Risk Management Association and its PRMA Academy, which offers courses and other learning resources, including continuing education and classes leading to professional designations endorsed by the Tobin Center for Executive Education of St. John's University in conjunction with St. John's School of Risk Management, Insurance and Actuarial Science.
For more information:
Private Risk Management Association
www.privateriskmanagement.org