AGENCY PARTNERS
Partnership, customer focus, digital engagement, and innovation provide foundation for independent agency channel growth
"Independent agents are at the  heart of everything we do." Agents and brokers just love to hear those words from carriers, especially when they're accompanied by actions. At Safeco, Tyler Asher is working to make sure his firm lives out the words in a variety of ways.
Asher has been with the insurer since 1999, holding positions in finance, accounting, management reporting, and analysis before being named president a year ago. His post just prior to assuming Safeco's top spot was vice president, distribution insights, where he led strategy, planning, and innovation, in addition to managing operational and advanced analytics.
As part of the company's innovation efforts, in 2016 his team delivered Safeco's "Insurance Advisor" skill for Amazon Alexa, which enables consumers to navigate important elements of the insurance process simply by using their voice. Since then the functionality has been expanded and now is available on Microsoft's Cortana platform.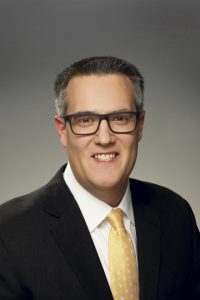 Four big bets
The article's opening "heart of everything we do" line is the lead sentence of what the company describes as its four big bets—core investmentsthe insurer is making to help inde-pendent agents compete effectively today, prepare for tomorrow, and bolster the agency-carrier partnership.
The first big bet is simply "Agents first." It reads: "From underwriting and growth programs to compensation and a groundbreaking quoting and issuing platform … we pledge to keep agents first. We are committed to making it easy to do business with us and quickly deliver the expertise independent agents need to be successful."
Asher explains: "We fundamentally believe the partnership with agents will matter more going forward than it does even today. Partnership is one of the important competitive advantages carriers and agents have today. And it's something most small startups lack. The breadth of carrier and agent knowledge and our ability to come together to solve problems is a critical advantage as we move forward. For us, it's the simple understanding that, when our partners win, we win."
Second is "Customer-centric." This bet, the company says, "requires carriers and independent agents to adapt to customers' rapidly changing preferences for how and when they want to do business. How do we do that? By providing easy, time-saving digital tools that enable customers to complete simple tasks, request roadside assistance, or even submit a claim. We can also provide your customers 24/7 service, acting as a natural extension of your agency. This allows your customers to speak to an expert immediately if needed."
"This is another area where insurtechs are focused," Asher says. "I talk about 'disrupters' a lot with agents, and my advice generally is not to focus on the individual startup, who's funding it, whether they can scale it, or even if it's a good idea or a bad idea. What's critical is what pain points they're trying to solve. What unmet need do they believe we incumbent carriers and agency partners have left unaddressed? Then we take the advantages we bring to the market—our knowledge, our capital, our ability to invest—and use them to exceed customer expectations and increase long-term client value."
Big bet #3: "Deeply digital." This borders on no-brainer for forward-thinking market participants. The company believes that strengthening its digital capabilities is key to its "promise to provide agents and their customers a first-class experience." It adds that its "deep investments in technology will bring the next generation of digital tools to life for Safeco agents and their customers."
"For too long, I believe, digital experience has been a secondary or tertiary priority in the independent agency channel," Asher notes. "It's almost as if we've equated digital with a direct-to-consumer play. In truth, it's just the way the world has moved, shaped by all kinds of outside experiences, whether it's Amazon or Netflix—and the list goes on and on."
"We fundamentally believe the partnership with agents will matter more going forward than it does even today. Partnership is one of the important competitive advantages carriers and agents have today. And it's something most small startups lack."

—Tyler Asher
"Innovation always" is Safeco's fourth big bet. "It's not a question of whether the insurance industry is being disrupted," the company says, "it's a question of when and by how much. Regardless of how insurance evolves over the next few years, Safeco believes agents will continue to play a critical role in helping consumers protect what matters most."
Innovation addresses everything from market changes—like connected homes, next-generation vehicles, the shared economy, and general disruption—as well as agent-focused and customer-facing topics.
Supporting agency partners
"We have an entire menu tied to specific agent pain points," Asher explains. "From a marketing and growth standpoint, is the objective tobring in new talent? To get producers trained on how to hunt for leads? To attract new clients and engage a younger demographic, if that's the agency's goal? We have a producer development program to help tackle that."
Similarly, the company is launchinga marketing development program to teach agents how to hire dedicated marketers who can help build the agency brand. Other programs show agents how to leverage digital marketing—to make better use of agency websites and social media platforms to interact with clients electronically.
Recently the company expanded its use of what Asher calls adjacent products. Before diving into a discussion of these products, he addresses rationale. "I like to answer the 'Why?' of these changes," he explains. "We're continually looking at long-term trends, and there are a lot around autonomous vehicles. Look at the headlines, and every six months, it seems, the impact on auto premiums gets bigger and the timelines are brought in closer.
"If there's going to be a decline in revenue, we want to get ahead of that now and help find new ways for our partners to diversify their revenue streams," he adds. "An important part of this for us has been launching and testing new technologies and products that agents can sell in their normal workflow, with their existing client base, that offer additional revenue potential."
The company recently went countrywide with two such offerings. "One is pet insurance," Asher says. "The other is a home warranty, which adds another layer of protection for home owners. Both work well with the agent's 'trusted advisor' role. In each case we went to market in partnership with leading providers in the space because it's not a core offering for us. This lets us get to market much faster, learn the space, and add immediate value for our agency partners." So far, he adds, agents have been very satisfied.
The carrier also works to help agents leverage their commercial lines account relationships to grow personal lines. "We've developed a tool that agents can use as personal lines lead generation plays with habitational accounts," he explains. "We've worked with agents to deploy digital tools—a widget, actually—they can use with property managers to drive renters quotes directly into the agency. "We're testing a number of these types of ideas to help find ways for agents to grow," Asher says.
Agency operations is another focus. "A couple of years ago we hit an inflection point, where the number of consumer conversations—any type of conversation, not just insurance-related—occurring on social media was surpassed by chat," he says. Safeco is exploring the use of chat bots that allow agents to interact with the company.
"We get a lot of questions from agency partners on products, coverages, and appetite," Asher explains. "That information is available somewhere, but it may be hard to find. So we're testing the use of chat bots that allow agents to ask, for example, 'Will you write this kind of boat?' and get an immediate response." The company plans to learn from the agent chat bot interaction as it looks for ways to expand functionality to customers and prospects.
The company also is working to apply its own service center learning for the benefit of agents. "We're a very data-focused organization and have long been focused on how to harness data and advanced predictive models to identify cross-sell opportunities in our service center environment," Asher explains. "Our goal is to integrate those capabilities into our agency partner servicing tools so agents can take advantage of that same powerful data set and the same ability to generate leads on every service transaction."
Driving customer value
The carrier realizes, along with its agency partners, that sustainable success calls for responsiveness to market needs. "It's still true that agents overwhelmingly have the benefit of consumers wanting to purchase from an agent—70% of the time—even when buyers start online," Asher explains. "But it's also true that, from a self-service standpoint, consumers have some basic expectations. They want to be able to do things on demand, to have experiences that are personalized and tailored to them."
Digital, he notes, can make this happen. "It's true for us on the carrier side," he explains, "and it's true for our agency partners as well. Our 'ask' to agents is to really think about digital in their agency strategy, not just for sales and marketing, but also from the standpoint of service." He points out that the independent agency channel is trailing others in this regard. About 30% of Safeco customers are signed up for online account access, compared to 60% or so for direct writers, he says.
"We need to enable customers to meet their service needs in the way they choose," he adds. "Fundamentally, we believe customers will ultimately win. If a customer has a service need and they want it to be simple and we don't provide it, they'll find somebody who does. As we move the channel forward and attract a large and growing Millennial population—a group of people who are buying more things—we need to meet their expectations.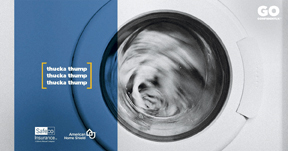 "Digital is very important in this regard, and it's an area where we're investing heavily, in both self-service and mobile capabilities," Asher notes. Last year Safeco became the first insurer to launch a skill on Amazon's Alexa platform. This year it launched the same skill on Microsoft's Cortana platform, and it's looking at other places to deploy it, including Facebook Messenger. The application lets customers get answers to basic questions about insurance.
In terms of service, Safeco allows agency partners to offer clients round-the-clock access through its service center. "Customer expectations have shifted over time," Asher observes. "For major items, customers still seek agent advice and counsel, but there are many transactions of which we don't believe agents can build long-term loyalty—like getting ID cards or paying a bill."
Service centers deliver other partner benefits. "Agents who use the service centers generally have higher new business production, and they tend to have higher retention and higher customer satisfaction, so it ends up being a win-win," he explains.
The company is using technology to help customers address exposures. "We see tremendous opportunity in the connected device market," Asher notes. "Consumer interest is growing, and we're working to better understand the interplay with devices and how they can help customers reduce risk."
Safeco's parent, Liberty Mutual, has a partnership with device provider Nest. The company has made other early-stage investments in understanding the impacts of connected devices; it's partnering with market leaders and has a venture fund that invests in a number of insurtechs.
"Two of these investments have been in connected home companies," Asher notes. "One is August Home, a smart lock company, and another is Notion, which offers connected sensors that monitor a range of activities such as when doors or windows are opened, temperature changes, and water leaks. We will continue to play actively in the connected home space. We see a future there and believe the connection with insurance is absolutely real. We're actively interested in how we can help customers drive down risk in their lives and ideally lower prices."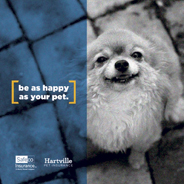 View of the future
"We look at the market, and we're incredibly optimistic about the independent agency channel," Asher asserts. "Despite the billions of dollars being spent on advertising and price by companies that want to commoditize the product, independent agents for the most part have maintained market share over the last three decades. Agents not only held their own but in our view are absolutely thriving in the market today. We're incredibly encouraged."
This past summer the insurer surveyed agents about their views of the future to better understand gaps and pain points and to gain perspective on agency views. Results from the survey, along with recommendations on how to develop a strategy for success, are online and can help independent agents evaluate their agency's state of readiness for the future and identify opportunities for improvement.
The need for future focus is great. "It's a dynamic market; there's a lot happening—a lot in the headlines with technology and insurtech disruption," Asher explains. "We see tremendous opportunities for our partners in the market, and we believe there's going to be tremendous success as we move forward.
"We see positive signs every day—agencies investing in dedicated producers and dedicated marketers and new ways to drive their business. That level of investment is incredibly exciting and propels us to continue to invest in programs and services that can help the overall channel grow," he concludes.
For more information:
Safecowww.Safeco.com
www.AgentForTheFuture.com
By Dave Willis, CPIA