Agencies use virtual team members for back-office tasks to free up time for office professionals to handle customer-facing activities
For the past 20 years—probably longer, if you want to be honest—insurance agency employees have been called on to handle larger and larger books of business. Technology made this more feasible, of course, but in some ways has led to a deterioration in the agency-client relationship. How so? More automation reduced the need for phone calls between clients and agency staff, and it eliminated many of the in-person visits clients used to make to the bricks-and-mortar agency office.
This depersonalization, if you will, presents a challenge; personalized, customized attention given to clients, both personal lines and commercial, has always been a differentiating factor for independent agencies. Of course, since the product we sell is so intangible, building strong relationships is vital. So, here's the dilemma: How do agencies continue to reap the benefits of automation yet still deliver the personal client attention that is the hallmark of independent agency operations?
If you ask Angela Adams, owner of Angela Adams Consulting Services,  the answer is simple: "By further embracing agency virtualization." This outsourcing of non-client-facing functions can free up account managers to take the time to better understand their clients' needs, write more new business and be more engaged with their customers and communities.
Nurturing is key. "Providing personalized service shows clients that their well-being is the agency's top priority," says Adams. "With automatic renewals, direct billing, and download, it's pretty much unnecessary for agencies to communicate with clients at all. This leads to impersonal service and could well spell doom for the agency-client relationship.
"It doesn't take long for agencies who study their lost business to realize that, in too many cases, they haven't actually spoken to customers who left in months—or in some cases, years," she adds. "Think about it: Clients who pay on time, who never incur claims, and who require low service are, in some ways, ideal customers—and they're the ones staff members never talk to!"
Through virtualization, agency employees redirect their time to talking to clients and thus develop stronger client relationships, which can lead to better retention, more opportunities for cross-selling, and lower E&O exposure.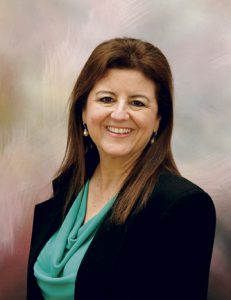 Unlikely start
Adams pioneered this concept of virtualization more than 15 years ago—by accident. "I started consulting with a small agency in Virginia that was beginning to get back on track after the agency owner's young son was diagnosed with and subsequently cured of cancer," she recalls. The agency owner, understandably, had completely ignored all back-office functions for a full year.
"Fortunately, and not surprisingly, two loyal account managers kept customers taken care of during the year," Adams adds, "but everything else was in chaos. The agency owner quickly realized that his top priority needed to be reengaging with customers and carriers. He did not have time to get his accounting sorted out."
So, from her base in Atlanta, Georgia, using GoToMyPC remote-access software and a telephone modem, Adams dialed in to the agency's in-house management system and cleaned up all of its accounting. "This provided him the freedom and peace of mind to reestablish a personal connection with clients, his community, and carriers," she says.
Sixteen years later, the agency still is a satisfied client. And since then, Adams notes, her consulting business has continued to grow; today its 60 virtual team members serve 700 agencies in nearly every state in the country. The company started by offering virtual accounting services, and now provides these to 150 agencies. It pioneered outsourcing CSR services in 2006 and recently created programs including a virtual CFO, virtual operations manager and virtual HR director. "Our goal is to enable agencies to focus on their customers," Adams explains.
And agencies are responding. "More and more of them are recognizing the value of virtualizing agency processes," she explains. "This lets them spend more time nurturing client relationships, which helps them boost retention and increase sales."
Practical advice
Whether agencies virtualize with their own remote employees and automation, or they outsource back-office functions, agency culture and accountability should be considered. "Your virtual personnel should be part of your team," Adams advises. "They should know your agency's culture and share your agency's values. You should be able to count on your virtual team to get the job done properly, each and every time."
Over the last 16 years, Adams' team has developed standardized workflows that can be customized to incorporate agency best practices, operations, vision, and culture. "When we're called on to help, each agency has a dedicated team that gets to know them," she explains. "This lets us tailor what we do to their specific needs." Detailed account procedure worksheets make it easy to bring in more resources when needed.
"We recently had several agencies affected by the hurricanes in Texas and Florida," Adams explains. "Because we knew their operations, we were ready and able to assist them in recovery efforts. We called customers to make sure they had been contacted by carriers, we helped customers file claims, and we performed various other tasks for the agencies so their people could spend more time with customers."
Handling challenges
The use of virtualization does not come without concerns of its own. Potential issues range from unrealistic and unbalanced focus on cost savings and efficiency to security issues and more. While not an insurance agency, Angela Adams Consulting is itself entirely virtual; all of its employees work remotely, so they have first-hand experience dealing with issues faced by their hundreds of agency clients nationwide who are now embracing virtualization.
"Many agencies find themselves looking at the concept as a way to save money," Adams notes. "Going virtual and using a remote workforce can and does reduce costs, but it takes an investment to get it running properly. An improper short-term focus on cost savings alone could cost a lot in the long run."
For example, remote employees are still employees. "There are costs related to human resources, including recruiting, onboarding and training," she explains. "All of these are unique as they pertain to a remote workforce."
Adams adds, "Working from home isn't as easy as it sounds, and finding the right candidates, training them, and staying in touch is hard. We've been fortunate in building our virtual workforce over the last 16 years; our reputation has drawn many highly qualified people to our team." She points out that, as with many agencies, growth imposes a greater emphasis on recruiting and onboarding to make sure that candidates are thoroughly evaluated and in-depth training programs are implemented.
Another potentially costly challenge is protecting agency data. As much as employers can enjoy the benefits of virtualization, so can criminals. "Going virtual means that sensitive information is virtual and can be vulnerable to hacking," Adams notes. "Worse yet, a remote employee could leave sensitive client information available to the public, perhaps by taking a stack of policies to Starbucks to check, and then leaving some or all of them behind." Or by throwing client bonding information, including financial statements, into the trash, or by leaving an agency management system or carrier website password somewhere that's not secure.
Invest in protection
It's important to invest in firewalls, spam filters, virus protection, and good alternatives to email for private information. "The greatest investment, perhaps, should be in education for employees, to make sure they're equipped with the common sense and foresight to prevent cyber attacks," Adams says.
"There are home office specifications you can require for remote employees, including a safety check-list and equipment requirements for productivity," she adds, "and there are various cyber-related software tools you can deploy and manage via the cloud." Angela Adams Consulting has built into its employee handbook specific rules and best practices for performing activities virtually.
Engaging workers
Employee morale and alignment with the agency mission and vision also are key. "Virtual staff should be just as much a part of your team as your in-house personnel," Adams says. "There is no water cooler talk, no morning pow-wows around the coffee pot and you can't monitor work-related office or phone conversations easily." So building team cohesion requires deliberate effort.
She recommends making sure that the virtual agency is on the same page with an internal website, newsletter, or Facebook group. "Celebrate successes, build a team atmosphere, and encourage behavior that aligns with mission and core values. We keep people engaged and enthusiastic about the workplace using fun monthly newsletters, a private Facebook group for employees only, and SharePoint for our intranet."
An additional benefit of embracing virtualization: "As Baby Boomers reach retirement age, agencies are having trouble finding replacement staff," Adams explains. "Virtualization lets agencies quickly and efficiently fill the voids by either retraining the employee remotely or using a flexible remote team."
If perceived performance-related engagement issues arise, Adams offers a few easy-to-implement ideas: "Use secret shopper techniques, audit work, and use 360-degree assessments, if possible, to get peer insight."
In touch with the tangible
Does virtualization mean the end of brick-and-mortar offices as we know them? "Of course not," Adams responds. "Even direct-writer companies like GEICO that were previously all call center based are promoting on billboards all over the country that they now offer physical offices."
Why? "Because insurance is very intangible," she adds, "and consumers want to know that they can go to their local agency office if they have a problem, particularly with claims, and get the help they need right then and there."
This is good news for the independent insurance agency channel, and it reinforces the idea that relationships matter to consumers. "By virtualizing the back end of the agency, the frontend of the house is relieved of tedious duties," Adams says. "This lets them focus on staying in touch, and strengthening and maintaining vital bonds, which ultimately leads to growth and prosperity for the independent agency system!"
By Dave Willis, CPIA