AGENCY OF THE MONTH
SERVING THE MELTING POT
South Florida agency focuses on and aligns with mom-and-pop businesses
By Dennis H. Pillsbury
"South Florida is a great place to work and live," says Alex Dopazo, the son half of the father and son team that runs Dopazo & Associates Insurance in Miami. "It's a true melting pot. There are 73 nationalities in the church I attend. These are people who came here for the opportunity to succeed. Many of them have started up small businesses in the area and we provide insurance coverage for many of them."
In 1998, Alex joined the agency straight out of high school, one year after his father, Maximo Dopazo, founded the agency. Originally, the agency focused on personal lines but Max saw that wasn't a good fit. His father came to the United States from Cuba where he ran a small business in the garment industry. "Dad related well with small business owners like himself," Alex says. "He knew what kept them up at night and aligned with their needs for assistance in the risk transfer and risk mitigation fields. They needed someone to serve as their risk manager and Dad was comfortable in that role." Today, almost all the agency's business involves commercial lines coverages for small to medium-sized businesses, although "we do write some personal lines as an accommodation," Alex says. Eight people, ranging in age from 18 to 60, service the business.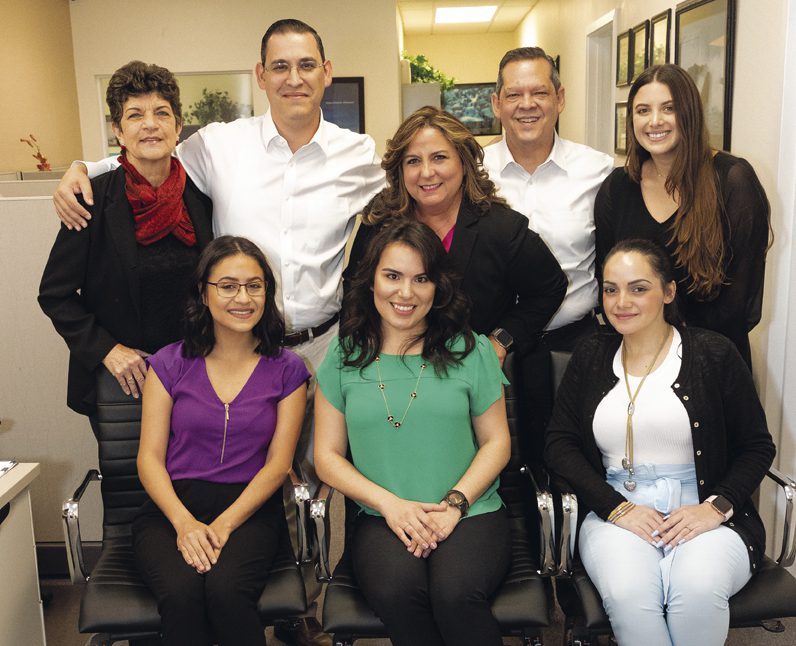 An important decision
"My father-in-law was a partner in a much larger agency," Alex says, "and he advised me to get my CIC from The National Alliance. That included training with Steve Anderson, an industry consultant. At the time, we were like every other agency, but the training convinced me that we needed to redo the workflows in our office to become more efficient. We moved to transactional filing and by the year 2000, we were almost paperless and certainly were not dependent on paper. We still kept some, because it was required.
"The transition allowed us to speed up service and spend more time interacting with our clients," Alex continues. "We have to write a lot of coverage for our clients in the E&S market and that requires a high-touch approach for us, but we work very hard to make the process as simple as possible for our clients. We've invested in technology that helps us deal with the complexities of E&S coverages and standard market offerings with efficiency. Honesty, simplicity and education are our core values, so we will have frank conversations with each customer about positioning and their expectations. We explain that our job is to help them protect their assets either with insurance or other solutions.
"For us, the process of reviewing coverages, applying for the unique coverages needed by certain clients, and delivering the certs can be relatively complicated. The insurance transaction can be a real pain in the butt," he adds with a smile. "But we make certain that that pain is felt by us, not by our clients. And, of course, our technology helps alleviate some of that pain. But, for the client, that's one of the critical points where the education comes in. We teach them about risk and which risks can be a danger to their business. As we go through that educational process, we find out what their risk tolerance is. Some clients are comfortable assuming a certain amount of risk through a larger deductible or other mechanism. We explain what that means and how that can lower their overall premium.
"We also work with them on non-insurance solutions. Sometimes a client can handle risk by contractually moving it to a subcontractor. We'll point that out and suggest that they talk to their legal advisor about the efficacy of that route. Our ultimate goal is to make certain that our customers are never surprised if there is a claim. They know what is covered by their insurance and what is not. We advise them of any gaps in coverage and what it would cost to close those gaps, so they make the decision about taking on the risk themselves or insuring it."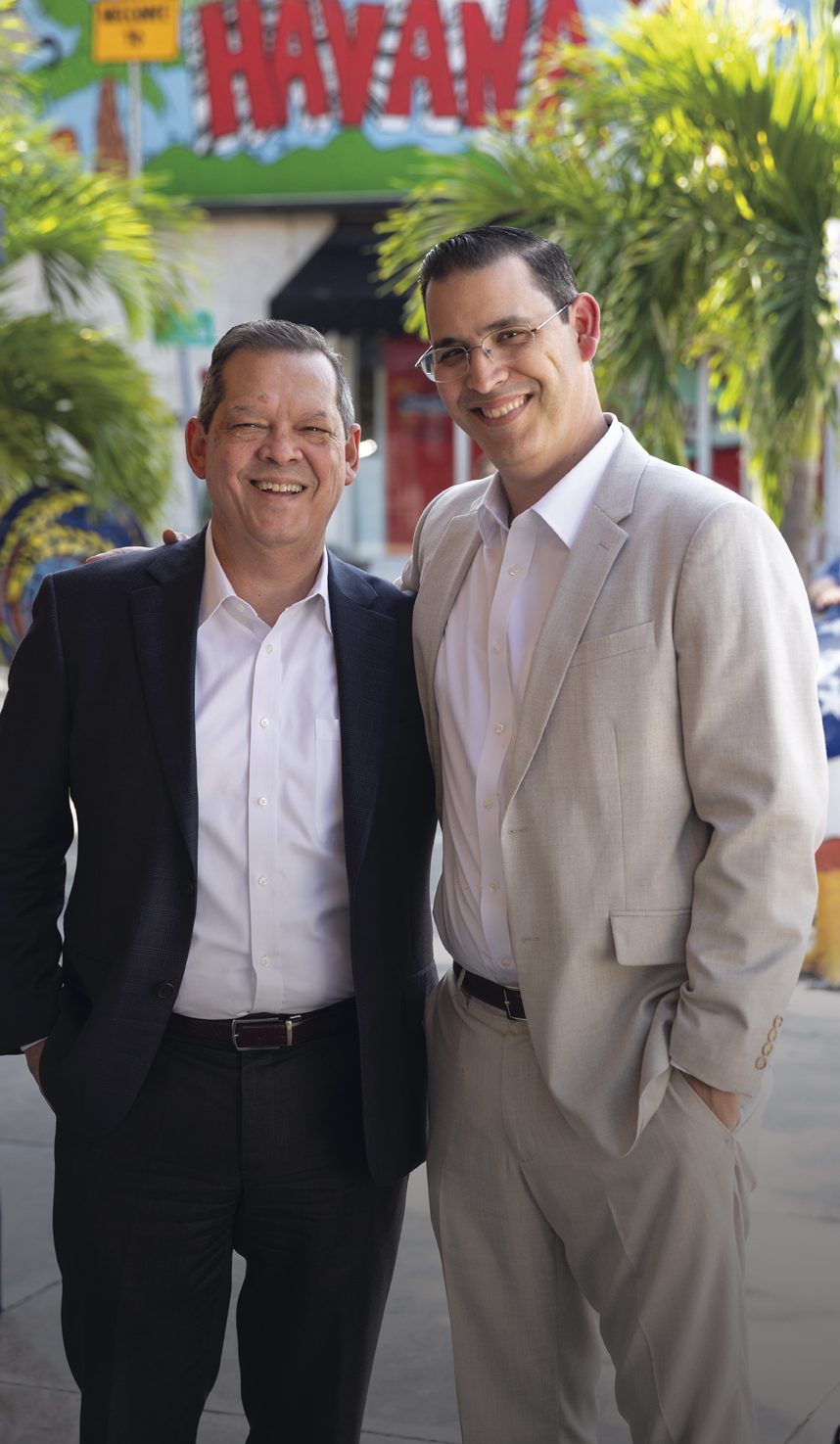 Educating on social media
"Before I came to the agency," Alex says, "I worked at a coffee shop for four years and saw that it was a place where business people came to talk and relax, so I decided to offer a small business coffee break on the Internet. Coffee has always been an important part of our culture," he continues. "I was born here, but my parents came here from Havana, Cuba, where coffee is almost a ritual, not just for business people at coffee shops, but at home as well. I even had a little bit of coffee in my baby bottle.
"We started a video series on YouTube that we call the 'Small Business Coffee Break,' where we interview business people about what they have done to succeed," Alex says. "We also talk to professionals who deal with small businesses, like recruitment professionals, real estate agents, attorneys, accountants and so on about matters of concern to small business owners. And we stick to educating the viewers on matters that could impact their businesses. There is never an insurance twist."
The same educational process is used when a claim occurs. "Although we do not get too involved in the claim process," Alex explains, "we do serve to facilitate communication where needed. We try to make sure that both sides understand each other. If a coverage question arises, we'll bring underwriting into the process. And, of course, as I mentioned earlier, we talk to the client ahead of time about what is and what isn't covered. During the claim process, we become the common communication point. As my grandfather used to say: 'It's good business when everyone leaves the table happy.'"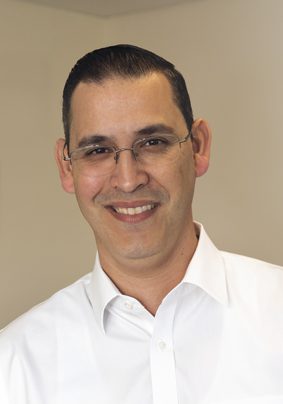 A great industry for minorities
"The great thing about this business is that all you need to succeed is hunger and drive. I did not go to college and, though I wouldn't recommend this for everyone, it does show that success can be reached by people regardless of ethnic or educational background. But it does require a desire to learn. This is a complicated but very rewarding business. I learned a great deal from the CIC seminars and from other colleagues in the industry.
"And it's a perfect industry for Millennials, who have that desire to help people," Alex points out. "We shouldn't be afraid of Millennials. They're great. They represent the future of the industry and rightly so. This is a service industry, with the emphasis on service. We help our clients protect their assets so they can grow and prosper. What could be better for a person who wants to help others?
"There is an opportunity to work with like-minded individuals by developing a niche in an area. I know an agent who specializes in coffee shops," Alex says, adding that, "Yes, I really do like coffee.
"Almost every day, I hear stories from my clients and am able to share in and enjoy their successes. This is a tremendous industry in which to be involved. And it offers unlimited potential for anyone who wants to work hard."
Giving back to the industry
Alex served on the board of the Latin American Association of Insurance Agencies (LAAIA) and currently serves on the Big "I" Diversity Council. A goal of both these associations is to educate people of all ages and walks of life about the industry and the opportunities it offers for all communities, but especially, in the case of Alex, to bring the message to members of the Hispanic American community. "I also get to serve in my church's children's ministry, where I work as kind of a gatekeeper to the kids' area. I enjoy seeing kids of so many different nationalities play and grow together in the dynamic and diverse community that is South Florida."
Alex concludes: "Every generation wants to change the world and this industry gives us an opportunity to do that by providing entrepreneurs from all walks of life with a way to protect their businesses from events that could otherwise spell disaster.
"As an aside, I should point out that my family represents diversity in that, while I am first generation American, my wife is an eighth generation American, who can trace her lineage back to 1742. What a great country and a great industry to provide opportunities for all."
Rough Notes is pleased to recognize Dopazo & Associates Insurance as our Agency of the Month. The agency's commitment to education of clients as well as individuals who might enter the industry will help assure that the independent agency system will remain the quintessential marketing arm for the insurance industry as it faces the challenges of the future.
The author
Dennis Pillsbury is a Virginia-based freelance insurance writer.