Special coverage for special events
Ample capacity ready to take on growing risks
The rampage that left one dead and 22 wounded at a New Jersey art festival in June only briefly registered on the national news.
The casualty count was far less than what Americans have become almost accustomed to seeing in mass shootings; the shooting had no known connectionto terrorism or any international threat, and the victims were not targeted, but unfortunate bystanders to a shootout.
The near routine nature of the event, lacking any unique news angle to sustain coverage, cast a light on an ascendant perception regarding the risks of special events and the need to insure them.
Mass casualty situations at public events are still quite rare, especially when we consider the vast proliferation of concerts, festivals, tournaments, and other functions in recent decades. Yet the publicity that follows tragedies such as the mass shootings in Las Vegas, Orlando, and elsewhere makes it almost unthinkable for event planners to ignore the possibility of catastrophic liability claims.
Event sponsors are seeking higher general liability limits, according to Scott Carroll, executive vice president and program director of Take1 Insurance.
"A typical fair or festival used to buy general liability limits of $1 million per occurrence and $2 million annual aggregate with a $1 million umbrella," he says. "Now they are seeking an average of $5 million for the umbrella and, in many cases, a minimum of $10 million."
Carroll adds that more and more buyers are now asking for defense coverage to be paid outside of the policy limits, something that is not always allowed under state law.
"The Las Vegas shooting case is purported to be a huge loss in terms of defense expense, independent of the indemnity expense," he says. "Since defense expenses are outside the limits of the policy when class actions occur, as is the case in the Las Vegas tragedy, those defense expenses can be very substantial.
"We also see more buyers asking about crisis coverage, such as that provided through active shooter or combined crisis policies that cover costs arising from malicious acts."
As a special events insurer, Great American Insurance Group "sees demand for general liability coverage up considerably in the last couple of years," says John Gant, divisional vice president of Great American's Mid-Continent Group.
As a result, he says, "there is no question that markets have tightened for events where you have a large gathering of people who could draw the attention of some politically motivated [people]. Political rallies and fundraisers are much more difficult to insure."
Beyond that, "facilities and venues are requiring proof of higher insurance limits and stronger contractual conditions," he says. "We've also seen an increase in organizations who elect to get a separate liability policy [besides their company GL policy] for company-sponsored events and gatherings."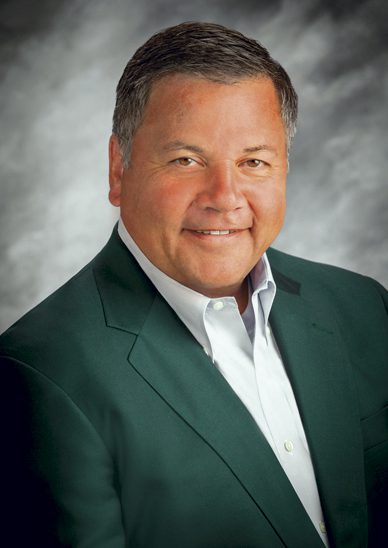 Coverage and capacity
The increased demand for special events insurance extends to additional types of coverage besides general liability coverage for bodily injury and property damage.
According to Mike Liguzinski, divisional president for Great American Specialty Human Services, agencies that provide permits for special events are increasingly requiring additional insured status for cyber coverage, abuse and molestation liability coverage, and any relevant professional liability coverage. "We have filed additional insured forms for all of these coverage parts," he says.
Fortunately for event planners, there appears to be plenty of capacity to meet the growing demand for coverage.
"While demand is high, there is significant capacity to accommodate it," says Carroll. "Pricing remains competitive and there are a number of substantial markets willing to participate in your average fair or festival.
"As for weddings and private parties, various limits are offered on a primary basis with reasonable increased costs associated with those higher limits," he adds. "There is usually no need for a separate umbrella policy.
"That capacity, of course, varies based on the type of event," Carroll notes. "For example, there are few markets willing to offer special event coverage for a large music festival, and fewer still when it takes place over several days in a remote location and involves camping."
"The market is stable for the spectrum of special events risk we insure," says Gant. "There is a fair amount of competition, and easy access to special event markets through online agent portal products continues to grow.
"Every carrier has established an appetite or guideline for acceptable exposures," Gant adds. "Carriers will often exclude exposures that are best transferred to the party who can best control the exposure and be accountable to the event."
Producer connections
Agents and brokers are always advised to be close to their clients and acutely aware of their operations and exposures. This maxim applies all the more for special events coverage, because speed and thoroughness are essential to finding the best protection at the optimum cost.
"For the wedding and private party business, it is solely about speed to market," says Carroll. "Agents and brokers need to develop relationships with special events providers to grant that agent or broker speed of response to their needs. First in often wins.
"Fairs and festivals are more of a specialty that requires an agent or broker to pay constant attention to the industry," he says. "There are a number of specialty retailers who focus solely on this space, so a part-time approach to this class is not usually very productive."
Gant says that "our underwriters are impressed by evident, active agent involvement with the insured.
"Underwriters can best respond with a quote when they have a complete submission and a detailed narrative addressing security, safety and the experience of the event organizer," he says. "Insurance placement is often late in the planning process, so agents need to be ready for short turnaround service to secure the business."
---
For more information:
Great American Insurance Group
www.greatamericaninsurancegroup.com
Take1 Insurance
www.take1insurance.com
The author
Joseph S. Harrington, CPCU, is an independent business writer specializing in property and casualty insurance coverages and operations. For 21 years, Joe was the communications director for the American Association of Insurance Services (AAIS), a P-C advisory organization. Prior to that, Joe worked in journalism and as a reporter and editor in financial services.