STOP LOSS INSURANCE
Challenges from the COVID-I9 pandemic stimulate innovations in the market
By Len Strazewski
It should have caused a free fall of medical expenses. The COVID-19 pandemic has killed more than 600,000 in the United States and has put many more in intensive care units.
But the millions in medical claims did not break the backs of self-funded employers. Instead, medical claims actually went down in 2020, insulating self-insured employers and their stop-loss insurers from sky-high medical costs. Many of the COVID-19 claims involved individuals past retirement age and were paid by Medicare, and as individuals attempted to limit their personal exposure, utilization and the overall costs of health-care dropped last year.
However, stop-loss insurers and intermediaries say that the pandemic did pose some challenges and stimulated some innovation in stop-loss plan designs that may open self-funding to a broader range of client companies, creating opportunities for retail agents and brokers that service small- to medium-sized employers.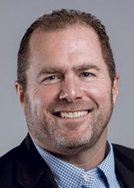 Stop-loss insurance is designed to protect self-funded employers from specific or individual claims over preset limits and aggregate or total catastrophic claims of an employer group. In the past few years, stop-loss underwriters reported relatively stable levels of claims and were able to develop plan designs that have allowed them to offer self-funding to smaller groups—some with fewer than 100 employees. But the pandemic has been a catalyst for some changes.
"When the pandemic first hit, our reinsurance partners estimated that it would result in a spike in catastrophic claims of about 3% to 5%," says Nick Milligan, national practice leader in stop-loss coverage for One80 Intermediaries. "While some of our clients were affected by a spike in catastrophic claims, the majority were not negatively impacted by the pandemic."
In January 2020, One80 Intermediaries acquired Vista Underwriting Partners, a managing general under-writer of medical stop-loss insurance. The parent company is a wholesale brokerage and MGU with programs spanning commercial property insurance, commercial casualty, and transportation services, to name a few.
Some medical claims came in under expectations, offsetting the rise in COVID-19 claims. As the pandemic took hold, employees stopped traveling for work and exposing themselves to infected individuals. Many stopped scheduling elective surgeries and skipped regular medical appointments to avoid contact with ill patients, Milligan says.
Medical industry research confirms that overall medical spending dropped and then slowly started upwards. A March report from an American Medical Association (AMA) report, which tracked spending on physician services, analyzed data exclusive to physician services and found spending dropped as much as 57% below expected pre-pandemic levels in April of 2020.
Medicare spending on physician services partially increased from the April low but was still 12% less than expected by the end of June 2020. During the first half of 2020, the cumulative estimated reduction in Medicare physician spending associated with the pandemic was $9.4 billion (19%).
Ambulatory surgical center spending was down 90% in April of 2020, as elective procedures including cataract surgery and colonoscopies were delayed. Medical spending in office settings (which accounts for more than half of the spending total) was down as much as 63%. But spending in all major settings had returned to within about 10% to 20% of expected 2020 spending by the end of June, according to the AMA research.
[T]he relatively small number of COVID-I9 cases that were severe enough to result in a stop-loss claim averaged approximately $340,000 per patient, with infection and respiratory failure as the most common comorbidities contributing to high costs … .
How did this trend affect stop-loss claims? In June, Sun Life released its annual research report on high-cost claims and medical trends. Cancer again topped the list of the 10 most common and costliest medical conditions, with an increase of 16% in 2020 despite the likely missed screenings during lock down early in the pandemic.
The report also showed that mental health claims increased by 21% in 2020 from 2019, with alcohol or opioid abuse and depression being the most common conditions. Septicemia (infections), one of the most common secondary conditions as a result of COVID-19, was also on the list of costliest conditions, as well as congenital anomalies (conditions present at birth, such as a heart defect) and kidney disease.
The report indicated that the pandemic likely contributed to the rise in claims related to mental health. In 2020, members with a stop-loss (high-cost) claim related to a mental health disorder rose 21%, and overall spending on mental health claims increased nearly 25%. The average cost in 2020 of a mental health claim was below most specific stop-loss levels.
However, the relatively small number of COVID-19cases that were severe enough to result in a stop-loss claim averaged approximately $340,000 per patient, with infection and respiratory failure as the most common comorbidities contributing to high costs (per person was approximately $80,000).
The highest COVID-19 claim was $3 million, but as usual cancer topped the most expensive claims.
In the last six to 12 months, there was not much reinsurance business movement as employers and their brokers held tight to their programs in anticipation of rising claims, intermediaries say. Several intermediaries have consolidated their business and merged with other wholesale brokers providing excess/surplus programs in other industries.
"Many chose to remain with their incumbent stop-loss insurers and underwriters," Milligan says. "In the last six to 12 months, there has not been much business movement."
Now, stop-loss claims are on the rise again, fueled by an increase in claims as individuals return to their regular medical appointments and the rescheduling of elective procedures. Cost of excess coverage of greater than $1 million is increasing and spending on biologic and other specialty drugs is skyrocketing. Some of these drugs can cost as much as $400,000 a month, Milligan says.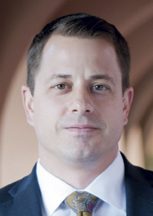 Jeremy Fife, regional president for the north central region for Stealth Partners, an Amwins company, agrees. Stealth Partners Group joined Amwins in 2019 and specializes in medical stop loss.
Affordable Care Act provisions, as well as the cost of specialty drugs and cancer care are driving claims up, he says, as is the increase in cost of care for inpatient hospital stays. "Stop-loss carriers are taking on more risk than ever," Fife says, "however there is still plenty of value for small groups (50-150 lives) looking to self-fund given the cost increases occurring in the fully insured markets."
He notes that stop-loss carriers are becoming more stringent in their underwriting practices in the small group market, especially at the lower deductibles. "COVID-19 did slow some of the innovation in the market that we saw emerge over the past three years," he notes. However, intermediaries say that stop-loss products are again evolving to cope with changes in employer needs, particularly smaller employers who seek the control and economy of self-funding.
Fife says that group captives continue to be an option for smaller employers who may not have the ability to provide credible experience from their fully insured provider. If the group can provide experience, specifically the large claims data, there are more possibilities for the employer to explore.
Many of the largest primary health insurers, including United Healthcare, Aetna, and Blue Cross/Blue Shield are already marketing level-funding stop-loss programs available for small employers seeking to self-fund with minimum exposure. Also, self-funding continues to offer a powerful platform for employer cost control measures that combine wellness and economy.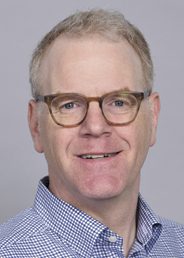 Wright Dickinson, principal at Beacon Risk Strategies, says that innovation in networks and program design have continued to fuel the growth in small-to medium-sized employer self-funding. Referenced based pricing, which uses established baselines for payment, such as Medicare pricing, has continued to gain traction for employers who have an appetite for a more aggressive approach towards cost containment. More recently, Dickinson says, "Those RBP plans have pressured the traditional markets to innovate and now you see more narrow network options emerging. They can offer material savings, so it is certainly worth a plan's time to review. The question each group must consider is whether the trade-off in access is a fit for their plan."
Beacon is an Amwins company that underwrites health insurance products including medical stop-loss and offers complementary programs to help self-funded clients manage and reduce large claim exposure.
Dickinson agrees that while COVID-19 has been a challenge, we have not yet seen the dramatic boomerang effect many felt would emerge from the pent-up demand from postponed or avoided care. "The ultimate impact to morbidity and mortality may play out over a much longer time frame," says Dickinson. "This story is far from over at this point."
Last fall, SunLife also introduced three new stop-loss products designed to respond to COVID-19 issues. They included:
Outbreak coverage. If a certain number of employees test positive for COVID-19, the employer receives a benefit payment for eligible diagnosed employees once a predetermined threshold has been met.
Specific benefit. If an employee receives a COVID-19 diagnosis resulting in hospitalization costs that reach the employer's stop-loss deductible, the benefit increases the amount of reimbursement to the employer.
Aggregate benefit. If the amount of claims for COVID-19 cause health plan claims to exceed the employer's aggregate stop-loss attachment point (the aggregate deductible), the attachment point will be reduced, resulting in a larger reimbursement for the employer.
The products were the result of a 2020 survey of brokers that indicated about half of their clients would consider some sort of workplace monitoring program to identify pandemic risks and about one quarter would consider insurance products that provide additional protection against COVID-19 losses.
"The needs of our clients have evolved significantly over the past six months," Jen Collier, senior vice president of stop-loss and health for Sun Life U.S. said, announcing the products.
Many of the largest primary health insurers … are already marketing level-funding stop-loss programs available for small employers seeking to self-fund with minimum exposure.
"These new solutions will allow our self-funded clients to stay focused on creating a safe working environment for employees while letting us provide more protection for higher-than-expected plan costs associated with the diagnosis, testing, and treatment of COVID-19," she added.
"For employers that self-fund their own health plans, these products provide meaningful coverage that offers financial protection and also gives them continued peace of mind, allowing them to focus on running their businesses during these challenging times."
For more information:
Beacon Risk Strategies
beacon.amwins.com
One80 Intermediaries
www.one80intermediaries.com
Stealth Partners
www.stealthpartnergroup.com
Sun Life
www.sunlife.com
The author
Len Strazewski is a Chicago-based writer, editor and educator specializing in marketing, management and technology topics. In addition to contributing to Rough Notes, he has written on insurance for Business Insurance, Risk & Insurance, the Chicago Tribune and Human Resource Executive, among other publications.