Supplemental products cross over into retirement
Insurer wants to keep valuable seniors under its wing
 "The addition of the dental, vision and hearing product makes a
lot of sense to those individuals who are purchasing Medicare supplements."
—Jeramy Tipton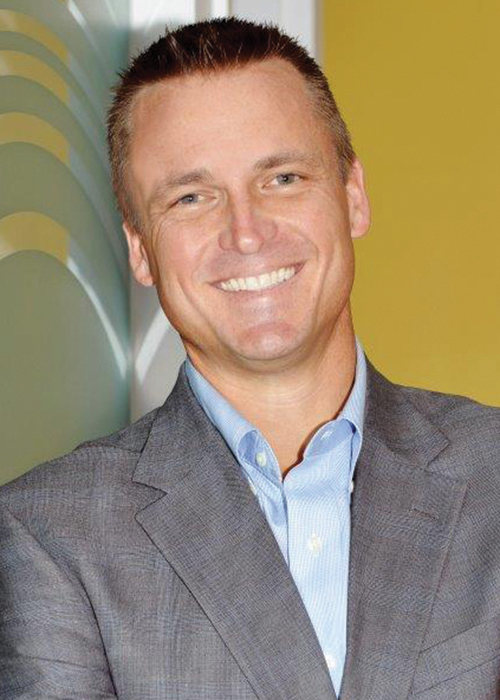 Senior Vice President, Distribution Expansion and Consumer Markets
Aflac
By Thomas A. McCoy, CLU
---
When workers retire, maybe the protection they receive from their voluntary benefits products doesn't have to retire with them. Aflac believes that many consumers who value their supplemental health and life insurance during their working career will continue to value it after they retire.
About three years ago, Aflac began working with brokers to introduce its traditional worksite products into the non-workplace space. The focus of the initiative, called Consumer Markets, is on workers who don't have access to these coverages through their employer, or are entering retirement.
The Consumer Markets business is offered through brokers or is accessible by consumers directly online. It is underwritten by a newly created Aflac subsidiary, Tier One Insurance Company.
"Even though we provide great access to our products at the worksite, there still are somewhere in the neighborhood of 127 million people who don't have access to our products at work," says Jeramy Tipton, senior vice president, Distribution Expansion and Consumer Markets, for Aflac.
The first products offered through this outside-the-workplace venture were accident, cancer and critical illness. More recently, it added Final Expense Whole Life, Aflac Medicare Supplement insurance, and Aflac dental, vision and hearing coverages.
Virgil Miller, Aflac U.S. Deputy President, said the expansion of product offerings "is part of a bold new senior strategy that leverages Aflac's strong brand recognition and affinity, particularly with retiring Americans who want to continue their trusted partnership with Aflac by supplementing their Medicare benefits."
Tipton says that plan sponsors and brokerage entities are "taking an increased interest in the pre-retirement and retirement population, because of the sheer numbers of individuals who are at that stage of their lives and wanting protection."
Some benefits brokers are helping workers who are nearing retirement to transition to the Tier One products, Tipton says. But whether a broker is involved before or after retirement, the company's brand recognition is an asset, he notes.
"Aflac's brand awareness is highest in the pre-retirement age group (age 45 and up), among any of the demographic groups we measure," Tipton explains. "A lot of the individuals in this age group grew up in their careers with Aflac's voluntary or supplemental products becoming a bigger part of their benefits. Major medical plans were raising deductibles and co-pays, and workers started to get involved in filling the gaps in their health protection."
The appeal of benefits products among older demographic groups is confirmed by research conducted in July by The Hartford. Among U.S. workers it surveyed, more than half of those in the 18- to 34-age bracket (51%) said they were likely to scale back their benefits due to inflation; 41% of 35- to 54-year-olds said the same. Only 25% of those 55 and above said they were likely to scale back due to inflation.
Aflac's Consumer Markets initiative targets this older age group, including retirees, as well as others who are working but who lack access to Aflac products in the workplace, such as gig, contract and 1099 workers.
In the retirement market, Tipton says the Aflac Final Expense Whole Life policy can fill a void. "Many people leaving the workplace have a group term life policy, which will end with their retirement."
The Aflac Final Expense Whole Life policy is available to individuals ages 45 to 80 with benefit amounts ranging from $2,000 to $50,000 depending on which of two forms is selected, a level plan and a modified plan. The level plan offers the option to elect accelerated and accidental death benefit riders, as well as a children's term insurance rider.
"Processing the loss of a loved one takes an emotional toll on families, and end-of-life medical, legal and financial costs can be substantial," says Tipton. "The policy is designed to help take that weight off grieving families' shoulders so they can focus on what matters during a very personal time."
Aflac points to another benefit of purchasing the life coverage in retirement or near retirement: It encourages families to address uncomfortable discussions about final expenses—medical costs incurred during one's last year of life, estate settlement costs and funeral expenses. According to 2020 figures from the National Funeral Directors Association, "average" adult funeral expenses are in the $6,000 to $9,500 range.
Medicare supplement
By adding Medicare supplement insurance to its consumer directed products portfolio, Aflac is placing itself squarely in the retirement market. Most consumers have not considered Medicare supplements before they are ready to leave full-time employment. At retirement, it becomes top-of-mind for many.
"We kept it simple in introducing our Medicare supplements," Tipton says. "There's been a major standardization of Medicare supplement plans over the last several years. We offer the standard 'A,' 'F,' 'G' and 'N' plans. The 'F' plan tends to be the most popular for those seniors who were eligible before 2020. 'G' and 'N' are the most popular with new, aging-in customers.
"Our strategy with Medicare supplements is to partner with our distributors and assure them that we are price-competitive," he adds. "We keep any annual premium increases to a minimum and count on our brand reputation with consumers."
As a complement to the Medicare supplement coverages, Tipton is excited about the addition of dental, vision and hearing coverages to the Tier One portfolio. "That product makes a lot of sense to those individuals who are purchasing Medicare supplements, which don't include most dental, vision and hearing coverages," he says.
"While people can purchase Aflac's Tier One products directly by going to our website, the majority of the sales come through an agent-assisted contact or a call center. Broker strategies can run the gamut," Tipton explains.
"Some of the large brokers in this space do their own promotion. Some have made sophisticated use of entities they have purchased to execute their strategies for lead generation. Some market through affinity groups, such as Associations."
Sizing up Aflac's Consumer Markets venture, Tipton says, "When we first started this strategy, one of our team members pointed out that it created a lot of 'push' opportunities. 'If only there was an opportunity to get into a 'pull' relationship, where people were actually shopping for product. Wouldn't that be great?' It has turned out that the over-65 market really does just that."
By taking some of its traditional products outside of the workplace, Aflac has expanded into a significantly different venue. Still, one of its core promotion messages, backed by research, can remain the same. Namely, that consumers need to protect themselves from sizable, unexpected health-related expenses.
That's true whether the customer is inside or outside the workplace, before or after retirement.
The author
Thomas A. McCoy, CLU, is an Indiana-based freelance insurance writer.