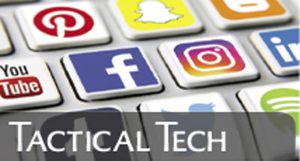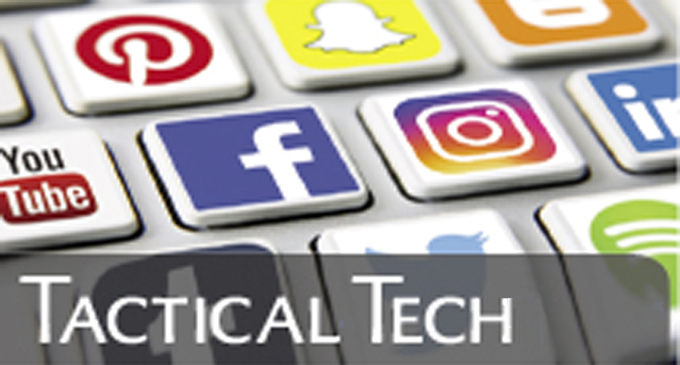 SOCIAL MEDIA—WHERE ARE THE BIGGEST OPPORTUNITIES?
Your clients and prospects are active on many social platforms, and you should be, too
Facebook is a great place to start, but … it's only the tip of the iceberg when it comes to social media strategy for insurance agents and brokers.
By Chris Paradiso
---
Social media management firm Denim Social put out a great 2020 Benchmark Report that showed that 82% of surveyed insurance/financial institutions are using Facebook to try to reach their audience. Facebook is a great place to start, but it's only a starting point; it's only the tip of the iceberg when it comes to social media strategy for insurance agents and brokers.
Your clients are active in many other social places online, so why not meet them there?
Here at Paradiso Insurance, our research shows that a few other valuable social media platforms are being underutilized. Let's dive into what Pinterest, Instagram, LinkedIn, and Twitter have to offer, and how insurance agents/marketers can best use each platform.
Pinterest
First off, I want to talk about Pinterest because it seems to be the least discussed platform. About 84% of users are women—and we in the insurance space should remember that, more often than not, women are the decision makers when it comes to their home, auto, and umbrellas.
Second, Pinterest has only 9% of its users posting in the platform, which allows you a much bigger opportunity to post visuals and get them seen, versus Facebook and others.
Also, Pinterest has shown our agency that it plays a role in improving agency website search engine optimization. In 2021, the number one referring site to drive prospects to our agency website was Pinterest.
Get in there, have some fun and experiment. As we all know, the world has gone visual, and Pinterest is a visual social platform. Nothing has played a bigger part of Paradiso Insurance social success than Pinterest!
Instagram
As far as unsung social media platforms in the P-C world, judging from what agents are saying, Instagram comes in second place on the list. The Denim Benchmark Report revealed that Instagram is on top of the list, which differs from what I am hearing. The Benchmark study shows Instagram is the least-adopted platform across all asset groups of insurance and financial services, and that's a huge opportunity that's being missed by insurance professionals.
Instagram is one of the best ways to get in front of younger audiences (those ages 16 to 35), which is a worthwhile goal, considering that many Millennial customers will likely be on the search for new car insurance and, soon after, homeowners.
Another major attraction for insurance agents is that Baby Boomers will be passing on their wealth, meaning there will be an awful lot of prospects looking for education and options to protect the inheritance. Yes, umbrellas will be a big play on the younger generation, thanks to the Boomers and their amazing saving strategies.
What's more interesting to me is that statistics show at least 81% of the people on Instagram are following more than one business. Another interesting stat is that 57% of Instagram users use the platform to discover new products.
These are reasons why we independent insurance agents must be on Instagram. Yes, it's a must!
If you're already on Facebook, it's simple to open an account on Instagram (thanks to Facebook owning it). You can sync your Instagram account with your Facebook Business page and create content simultaneously for both platforms, saving time, money and energy.
That's an excellent place to start for your agency, but from there you'll want to begin creating Instagram-specific ads with extra visual content such as photos and videos to attract the audience you and your agency are looking for.
Instagram ads also allow hyperlinks, so you can lead readers right from their feeds to your agency's website with specific calls to action to learn more about what you have to offer. When you lead them to a personalized and well-designed landing page on your agency's website, you draw each follower who clicks through one big step closer to conversion. Without conversion, we make no money.
What's more, you can create localized ad campaigns for your agency on Instagram to connect your individual employees with customers in close geographical proximity. A local face in someone's feed is much more likely to capture their attention than a brand ad alone. This is only one way to be creative—there are others.
LinkedIn
We recently did a little research that revealed that only about 43% of insurance professionals use LinkedIn. We must remember this is a B2B social platform and we agents can not only locate prospects within LinkedIn, but we also can identify a lot about them that can help us open the door to writing their business insurance.
All insurance organizations have a tremendous amount to gain from a social platform like LinkedIn. Why I say this is because employees at agencies who strongly believe in relationships are likely to know their clients on a closer level and can utilize LinkedIn to build and maintain those relationships.
It allows you to have many different, non-threatening, touch points throughout the year. Touch points matter and play a huge role in our renewal process.
For insurance agency marketers, a brand profile on LinkedIn is a necessary starting point. Getting the most out of the platform, however, requires activating your employees/teammates in a social selling strategy. They can share relevant content, such as videos and published articles from trusted media outlets, as well as engage with clients and prospects one-on-one via direct messaging to establish themselves as experts and build trusting relationships.
Please don't try to sell anyone within seconds of meeting them and becoming connected, or else you are just like the millions of others. People want to engage with other like-minded people, not with general agency brand pages. It's no wonder that teammates on social media can garner double the social engagement of agency brand pages alone.
Twitter
Like Instagram, Twitter use is low across the insurance industry, with an average of 39% adoption. Understandably,insurance agency marketers might be intimidated by the fast-paced nature of the platform and fear they don't have enough resources to keep up.
Yes, it is fast, but I promise you that you have nothing to worry about; you can keep up. With the proper social media management tools, maintaining compliant engagement on Twitter is possible and very much worth it.
One of the greatest benefits of social media marketing for your agency is the ability to provide more value to clients. Twitter makes this incredibly easy to do. Marketers can follow all relevant news media outlets and keep an eye out for any articles/blogs/videos that might benefit their clients or prospects. For example, we retweeted an explainer piece on recent changes in the state's LLC rules and regulations, which has been very helpful for our small business clients.
Retweeting, and getting your teammates to retweet again, this type of content is a very helpful resource, educating followers on business topics and building trust in the agency's brand and its employees.
Make it yours
There's no single best social media platform for marketing your insurance agency. You have to first identify where most of your present clients are, and then identify where ideal prospects are.
Each social platform provides a unique opportunity to reach and engage current and future clients. If you're already on Facebook, then it's time to level up your social media marketing strategy by diving into Pinterest, Instagram, LinkedIn, and Twitter as well.
No matter the size of your agency, extending your social media strategy to encompass these platforms can help grow your audience, build trust, and maintain solid client relationships.
The author
Chris Paradiso is president of Paradiso Financial & Insurance Services, headquartered in Stafford Springs, Connecticut. Chris also heads up Paradiso Presents, LLC, which provides social media consulting, seminars and workshops. Contact him via email at cparadiso@paradisoinsurance.com.