Agency Partners
THE BOSS FROM THE BEGINNING
Agency's franchise model provides continuous support
By Christopher W. Cook
Some people were born to work in the insurance industry. Maybe their great-grandfather started an agency, which was later run by their grandfather and currently their father. It's their density, as George McFly might say in Back to the Future, to become the next owner of the business.
Then you have the multitude of individuals who "stumble" into the industry, maybe from a connection or out of random desperation. They start at the bottom, learn the ropes and hope someday to make it to the top—to be the boss. But what if there was an option for someone starting out in the industry to be their own boss from the beginning? This is where Brightway Insurance enters the picture.
If you're an avid reader of Rough Notes, the name Brightway should seem familiar. After learning that Franchise Business Review had named the company a top franchise for veterans the past three years in a row, we reached out and profiled two Brightway agency owners in last month's Salute to Service feature. While we shared the firm's success with helping veterans become agency owners, this month we'll take a deeper look into the franchise models and training Brightway offers.
It all started when Michael Miller, now president and chief executive officer of Brightway Insurance, and his brother David purchased a small Nationwide agency in 2003.
"We knew early on that real improvements could be made to the insurance agency model that would benefit both the agent and consumers," says Miller. "Drawing from David's insurance and customer service background and my experience in technology and sales automation, we designed a new way of distributing insurance."
The new agency model would:
Allow agents to focus on selling vs. servicing
Let consumers enjoy the broadest choice among insurance companies
Provide a national brand to independent agents that they can leverage to grow
Brightway Insurance was founded in 2008, and the new franchise concept was launched the same year.
"Prior to franchising, we invested in best-in-class technology, brand building and processes that produced the best possible outcome," Miller says. "We started franchising so that all of our locations could deliver a uniform customer experience. The franchise model also reduces risk for the business owner."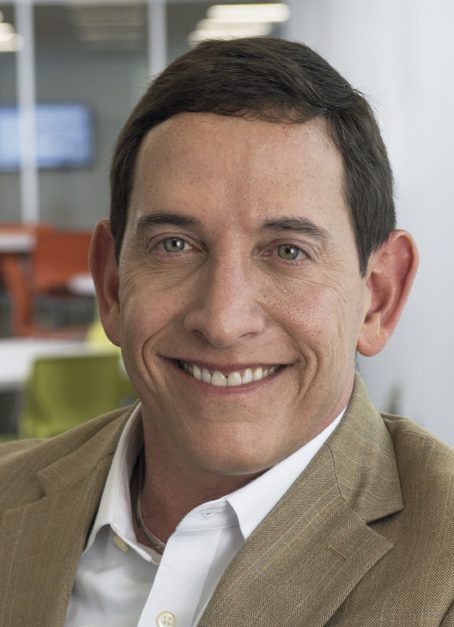 Franchise options
Brightway currently has 222 agencies open in 22 states; an additional 34 agencies are in the onboarding process, which will put franchises in five additional states once they open. The firm, which already has customers in every state, focuses mostly on personal lines, with "some small commercial and life," says Miller. "Our basic structure is that our franchisees are the sales side of the business. The other side of the business is all the support and service directed at the consumer; Brightway provides those services for all of its locations across the country out of our functional service organization.
"That's the heart of what we are. We are an insurance distribution company that franchises and empowers franchisees to handle the sales side of the business. We're the company support for them, and everyone provides services to the insured."
To start the franchising process, agency owners have two models to choose from.
"One is a traditional retail store concept, the flagship opportunity we started with," Miller says. "A minimum of three producers in a traditional retail storefront will build local relationships, quote and bind. The other franchise opportunity—an Office Agency—is not in a retail storefront; it could be either an individual or a team working out of an office. Either way, the concept is the same.
"The new, lower-investment model makes it easier to open a franchise. To open an office agency, you need at least $18,000 in liquid capital. For our retail agency, you need at least $88,000. For both, the dollar figure includes the franchise fee, office build-out costs and six months of working capital.
"One of the most important things to remember about our requirements to purchase a franchise is what is not required," Miller continues. "You do not need a background in insurance to open a Brightway Agency. With our holistic system of support and training, we provide everything you need to grow a profitable business."
Tools and training
From the purchase of a franchise to opening its doors, training and refining skills are ongoing activities—activities that continue even years after an agency has been in business.
"We start off by training franchisees in how to use the system, build a network, and employ our processes and procedures so they can do a great job on day one providing great value to the consumer," Miller says. "We give our agency owners a holistic support system so they can focus on meeting their customers' needs and growing their business. Our goal is to provide the training that each franchisee needs at each stage of their growth.
"When office agency franchisees join us, we focus the training on building referral sources and selling policies. When they are ready to expand, we train them on how to recruit, hire, train and hold producers accountable. When they want to operate multiple franchises, we train them in how to build a pro forma and create a robust business plan.
"We share all of the best practices we've learned over the past 12 years so that every one of our agency owners can leverage what we already know works and produces positive results. Our reference documents include manuals for owners, sales and marketing, and operations. Combined, these documents contain more than 1,000 pages of best practices and tactics that every agency owner purchases the rights to leverage."
For additional training, "we recommend The Institutes for those who wish to deepen their insurance knowledge," Miller says. "Additionally, we recommend that every agency owner join his or her state's insurance associations, and we recommend the CIC and CPCU designations for additional professional development."
To efficiently run their franchise agencies, "agency owners have access to an agency management system, raters, analytics dashboard, learning management system, interactive pro forma, planning tools, and a series of communication and collaboration tools," says Miller.
"We create a branded website for each agency that includes an online form that consumers can use to submit quote requests. We also provide social media pages and content to help agencies connect with consumers and their social media audiences.
"Our home office handles all mass and routine communications to customers on behalf of our agency owners. Our protocols and guidelines ensure we communicate thoughtfully with customers and in a way that nets the highest possible customer satisfaction and retention."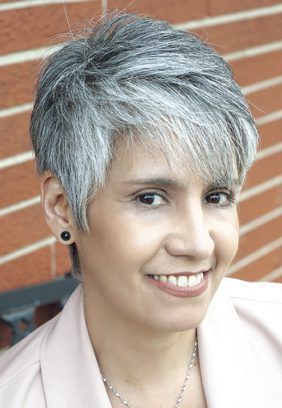 An agency owner's experience
Margie Reyes, owner of Brightway, The Reyes Agency in Munster, Indiana, opened her agency in 2019 under Brightway's Office Agency option.
"We have a small but mighty team of two that consists of me and one producer," Reyes says. "Our annualized written premium is over $650,000."
Reyes's experience with opening her franchise was so positive that "I would do it again!" she says. "From day one, the support provided by Brightway's home office was more than I expected. Even today, the support, guidance and knowledge are phenomenal. No matter if we need something simple like a flyer or complex technical support, Brightway is quick to take care of us."
"We use an array of technology that includes raters and an agency management system," Reyes says. "The training explains every detail of how to successfully maneuver your way through each platform. Brightway is right beside us every step of the way.
"Training consists of online modules as well as a week of classroom instruction. We have access to many carriers, so learning about all of them was the most challenging part of the process."
Because of COVID-19, Brightway's training has transitioned to a virtual platform so the in-person home office classroom instruction is no longer required for agency owners before they open their agencies.
Even though assistance and training are provided virtually, the relationship between the agency and the home office is robust.
"We support one another as we share the same vision and passion at the end of each day," Reyes says. "Our clients are most important. We wouldn't do anything to jeopardize the trust they have in us. Being able to shop a variety of carriers to secure the protection our clients need is a win, win, win for our clients, Brightway and our agency."
Final thoughts
The idea of business ownership in the insurance industry is alive and well. Some of Brightway's agency owners started out by simply needing insurance.
"We have a number of franchisees who started off as clients," says Miller. "They placed their insurance with us and were so impressed with the value and the process that they bought a franchise. It speaks to the culture we've built that there are no glass ceilings.
"From the time David and I started Brightway 12 years ago, we have thought about the company as our 'baby,' and we've fostered a family-based culture in which our goal is to help everyone associated with the brand reach their potential. Many of our employees refer friends and family members to work here, which we love, and many franchisees also refer friends and colleagues to join our franchise system.
"Within the franchise community, we see lots of failures and lots of disgruntled ex-franchisees," Miller continues. "We just don't have that. It's a combination of being selective with our prospective partners and supporting them through every possible challenge, including the global pandemic, which has actually been our most rapid growth period by far."
For more information:
Brightway Insurance
www.brightway.com