THE IMPORTANCE OF QUALITY EDUCATION
Jamaican-born young pro starts nonprofit to honor grandmother
By Christopher W. Cook
---
In the insurance industry, certain dedicated young professionals stand out among their peers and are members of an elite squad of individuals. These are their stories. "Dun dun."
Education has always been important to Stephanie Dunstan, AINS, ARe, ARM, CPCU, regional vice president, National Accounts Casualty, at Arch Insurance Group in Alpharetta, Georgia. But growing up on the island of Jamaica, this was not always easy. In the country's violence-ridden communities, many children have only one school uniform and can't afford transportation to school, books or other education fees.
Life in Jamaica
At the age of three, Dunstan began attending the Basic School, which is the equivalent to Pre-K in the United States.
"These schools are privatized and are often run by one or two teachers to accommodate the students in the community," Dunstan says. She advanced to the community's Primary School when she was five years old.
"I always excelled in school because my father and grandmother were very stern in regard to education," Dunstan says. "My father raised my brother and me in Portmore, St. Catherine. When I was about five or so, my grandmother moved in with us as she was becoming older and nearing her retirement at the Queens High School, which was then one of the most prestigious schools in Jamaica. The students attending there were known to be top academic performers. My grandmother had worked at the school for over 40-plus years, so she would always remind me that my education would be the key to my success.
"My father was always working to provide for our basic needs and to pay for our school fees (tuition); therefore, I spent more time at home with my grandmother. She cared for and provided for us in the physical absence of our parents. She instilled values in me that carried through my adult years.
"My grandmother always taught me the importance of completing a task and knowing why I am doing it," Dunstan continues. "She was extremely strict, so we had to wake up every morning at the break of dawn to do our chores, and then after, we could play and go back to sleep. Back then, I would get so annoyed with her when she would make me do my homework first and play after. Looking back, I now realize that she was molding me to be responsible and to understand the importance of priorities."
After Dunstan completed Primary School, she passed her common entrance exam and was accepted to Queens High School.
"I was elated and shocked, as this was then one of the best schools, but more important because my grandmother worked there. I was excited and looking forward to the new chapter of my life. However, my father decided to send me to live with my mother in Philadelphia."
The next chapters
Dunstan moved to the United States when she was ten and began her schooling in the seventh grade.
"I vividly remember crying because I did not want to leave my father and my grandmother," she says. "I would write her letters then (I still have them) to express how much I missed and loved her. My father knew I had a hard time settling in the States, so I would go back home every summer and Christmas to be with my family. For as long as I can remember, I visited Jamaica a few times per year."
Dunstan pressed on down her education path. After graduating from high school, she attended Penn State University, where she would graduate with a Bachelor of Science degree in Business Administration and Management. After college, Dunstan considered job opportunities for positions in the insurance industry. She began her career in 2006 at Chubb, formerly Ace Risk Management, in Philadelphia as an underwriter and became a senior underwriter in April 2010.
In October of that year, she began working in Arch Insurance Group's New York office as senior underwriter in the firm's national accounts casualty operation. This would be followed by two years as an underwriting manager before relocating in 2016 to the firm's Los Angeles office for three years as its assistant vice president, National Accounts Casualty.
As the pandemic began shutting things down in March 2019, Dunstan accepted a position as assistant vice president, National Accounts Casualty, in Georgia, and was promoted to her current role in March 2020.
Along the way, Dunstan would earn her Master of Business Administration degree from LaSalle University.
Designations and advice
Dunstan continues to further her education by obtaining professional designations.
"I have several designations," Dunstan says. "I started my studies during the early years, where my mind was still in a 'student phase,' and my time was flexible. I studied after work in the office and while traveling on the New York subways. I highly encourage insurance studies for new entrants in the field; earning your designation demonstrates dedication and discipline."
To date, Dunstan has earned the Associate in General Insurance (AINS), Associate in Reinsurance (ARe), Associate in Risk Management (ARM), and the Chartered Property Casualty Underwriter (CPCU) professional designations. She has also earned a Certificate in Completion in Management Skills for New Managers through the American Management Association and she has completed the Arch Insurance IMPACT Program and a Fostering Inclusion & Diversity course offered by Yale School of Management.
While the continuing education opportunities have certainly assisted in her career advancement, Dunstan is thankful for her managers who, she says, "have been influential people in my career growth. I see them as mentors and coaches rather than managers. I am still in contact with some of my former managers, and I often reach out to them for personal and professional advice.
"I have been blessed to have good managers who saw more in me than I saw in myself," she adds. "I always operate with a listening ear and a learning mind."
This philosophy has earned Dunstan two industry publication awards since 2019, and is something she would advise to new entrants to the insurance industry. "Always have an open mind and stay hungry for new information," she says. "Surround yourself with people of different backgrounds and those who are where you want to be. While this is business, this is a relationship industry, so really get to know others.
"When you are in a position to contribute, remember that it is essential to give back," Dunstan adds.
Involvement
Essential indeed, and Dunstan keeps quite occupied with giving back to various organizations.
"I am a board member of Gamma Iota Sigma (GIS) and a member of the National African American Insurance Association," she says. "As a board member of GIS, I am responsible for leading and driving students' interest in insurance through networking and fostering research activities and scholarships. In addition, I am responsible for connecting GIS with key industry leaders to extend their resources into the industry."
Dunstan is also a proud co-chair of the Arch National Accounts Casualty Diversity & Inclusion Committee and the corporate Women & Allies Network.
While Dunstan has made a name for herself in the industry, it was important for her to make a name for her grandmother, Mavis Scarlett.
"I woke up on October 4th, 2004, and my grandmother was heavily on my mind," Dunstan recalls. "I called her, and she started crying to let me know her time was near end. The conversation was emotional, so I told her I would call her after my classes (at Penn State). Later that day, my father called me to let me know that my grandmother had passed away."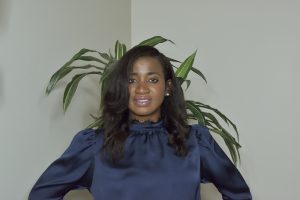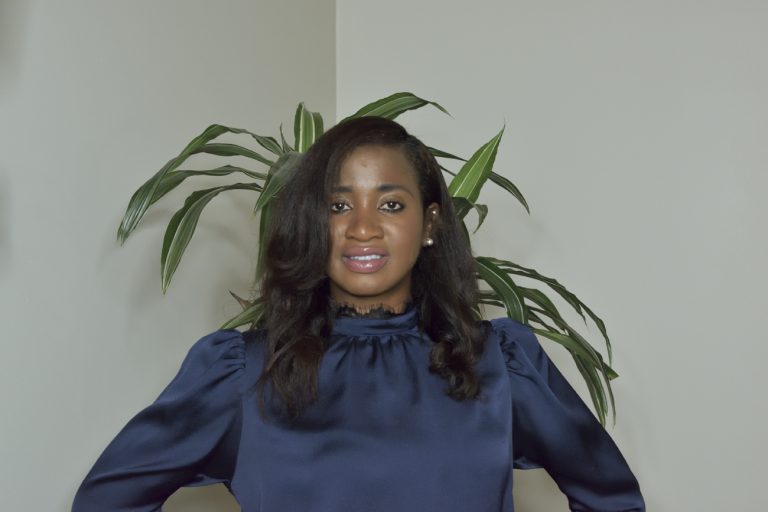 "I highly encourage insurance studies for new entrants in the field; earning your designation demonstrates dedication and discipline."
—Stephanie Dunstan, AINS, ARe, ARM, CPCU
Regional Vice President, National Accounts Casualty
Arch Insurance Group
After her passing, Dunstan knew she wanted to do something to honor her legacy. Founded in 2016, and incorporated in 2018, The Mavis Scarlett Foundation, a 501(c)(3), was created to focus on providing financial resources for education for children in Jamaica.
"Most people aren't aware that school is not free in Jamaica," Dunstan says. "We partner with two schools in Jamaica, the Hamilton Garden Basic School (which Dunstan attended herself) and the Watson Grove Basic School in Portmore, St. Catherine; have assisted 50 students to date; and have issued two private scholarships outside of the partnered schools."
Each year, a selected group of students—based on academic performance, attendance record and financial need—are selected by the organization's Board of Directors. These students are provided with tuition fees, books, school uniforms and additional school materials for the upcoming academic year.
Dunstan hopes that the organization's future will include a sponsorship from a Jamaican corporation so that more educational institutions can be assisted.
"I am who I am today because of my grandmother," Dunstan says. "I am glad that I listened to her, obeyed her, and recognized the importance of quality education."
When she isn't doing "insurance" stuff, Dunstan says, "You can find me working; I am learning how to stay still. I enjoy projects around the house, such as decorating and do-it-yourself jobs.
"I love being on the beach, cooking, hiking, writing in my journal, and a quiet space," she concludes.
That sounds nice. A quiet space on the beach; looking up at the clouds floating by. As you picture yourself there, "keep watching the skies."
For more information:
Mavis Scarlett Foundation
www.mavisscarlettfoundation.org