With autonomous vehicles on the horizon, who would want to become a driver?
Would you join an industry if you thought it was preparing to eliminate your job?
That's a question commercial trucking firms and their insurers have to address, as widespread publicity of advances in autonomous vehicle technology portends a reduced role for qualified commercial drivers, compounding an already existing shortage of them.
The latest announcement came in mid-November 2017, when Tesla Motors unveiled an electric-powered tractor trailer that reportedly can travel up to 500 miles on a single charge aided by electronic guidance equipment. "I can drive this thing and I have no idea how to drive a semi," Tesla Founder Elon Musk reportedly said.
"Driver shortage" and "driver retention" were two of the top five concerns of respondents in the latest study of "Critical Issues in the Trucking Industry," released in October 2017 by the American Transportation Research Institute (ATRI). "Driver shortage ranked as the top concern this year for the first time since 2006," the report reads, adding that, as of 2014, "one in four truck drivers [were] 55 years and older," portending "a pending wave of driver retirements."
In addition, "driver turnover surged through the first half of 2017" after falling in 2016, according to ATRI, resulting in a "driver churn" that "dramatically increases recruitment and training costs."
The shortage of qualified truck drivers is principally due to longstanding competitive and regulatory conditions that have made truck driving more demanding and less rewarding in recent decades.
Yet, "for the first time this year," ATRI reports, "autonomous vehicles are ranked as one of the industry's emerging issues … High profile test runs of autonomous trucks have generated significant attention among industry stakeholders."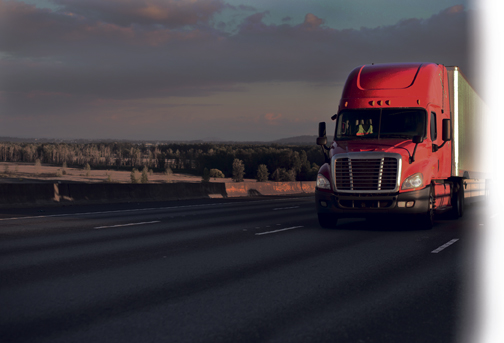 The wrong message?
Observers respond that it's important not to get the wrong message from reports about the development of autonomous vehicles.
"While autonomous vehicles and automated technologies will make drivers' jobs easier and safer, no one in the industry—fleet operators, manufacturers, or technology firms—ever sees the time when they will replace drivers," says Ward Stein, president of Greenwich Transportation Underwriters, Inc., a certified managing general agency.
"As is often the case," he says, "it may be quite a while before people trust the technologies and fleet operators find them to be a worthwhile investment. Widespread adoption of the emerging technologies will take place gradually over time."
"I think we are still five to 10 years out until the fully autonomous vehicle is available and utilized in the trucking industry," notes Sandi Fritz, vice president and transportation director for J.M. Wilson, an MGA and surplus lines broker that markets specialty insurance through independent agents.
"We see [autonomous vehicles] as the future of transportation, although not necessarily replacing the driver-driven truck," adds Chris Daggett, president of CTC Marine, the inland marine division of CTC Transportation Insurance Services LLC.
Tough times
As it is, recent years have been very difficult for insurers of commercial trucking. Fitch Ratings reported in June 2017 that commercial auto insurance had a combined ratio of 110.4% in 2016, a 15-year high and the sixth consecutive year of underwriting losses for the line. Some major carriers have greatly reduced their volume of trucking coverage and/or withdrawn from segments of the market entirely.
All this comes at a time when progress toward improved highway safety may have stalled or even reversed itself.
There were 37,461 fatalities on U.S. roads in 2016, according to an October 2017 report from the U.S. National Highway Traffic Safety Administration (NHTSA). That amounts to a 5.6% increase over 2015, which itself was an 8.4% increase over 2014, the largest percentage increase since 1964.
Moreover, the rate of traffic fatalities increased 2.6% in 2016, from 2015's 1.15 fatalities per 100 million vehicle miles traveled to 1.18 per 100 million traveled. Among drivers of large trucks, there was an 8.6% increase in fatalities, from 665 in 2015 to 722 in 2016, the largest percentage increase of any type of vehicle occupant.
According to Fitch, recent premium hikes by commercial trucking insurers have only begun to compensate for reserve deficiencies from previous years.
"The insurance market for truckers is definitely hardening, with rates up 10% or more, commensurate with the increasing loss severity for this class of business," says Stein.
"We are definitely well into a hard market," notes Daggett, "but after being soft for so many years, we are still nowhere near rate redundant."
Technology
Given these challenges, Fitch says carriers are looking to advances in technology, particularly sensors and telematics, to improve driver behavior and underwriting results.
"We're seeing big improvements in the use of smart technology," Stein says. "We've gone way beyond cruise-control and anti-lock braking systems.
"Experiments in platooning have shown great promise, and lane-departure warnings will ultimately develop into automated lane-keeping, eventually including adjustments for road crown compensation and wind dampening, which reduce the effort needed to fight crosswinds and road effects." Truck platooning involves a number of trucks, often equipped with state-of-the-art driving support systems, closely following another or others to improve efficiency.
Stein adds that "there are more tools than ever to help predict loss frequency and severity. What's missing is effective underwriting and pricing discipline, integrity, and practice."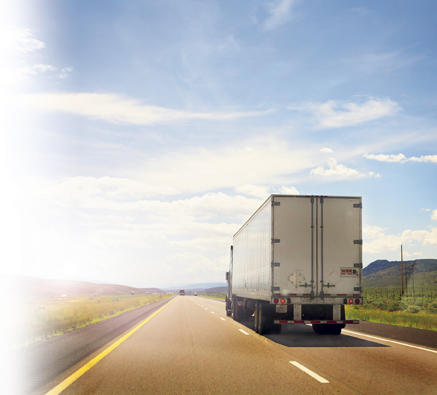 ELDs
A significant milestone in technology-based transportation safety practices came in December 2017, when federal regulations took effect mandating the use of electronic logging devices (ELDs) in place of paper logs of drivers' hours.
"These devices ensure that drivers are driving only the number of hours they are legally supposed to," says Daggett. "This should really promote safety and reduce driver error.
"We have heavily invested in ELD technology in order to help our insureds make any easy transition to managing their fleet ELDs."
"Telematics is a game-changer for trucking and logistics operations," says Stein. "Never before have we been able to use technology to drill down to know the exact location, condition, and progress of the driver, vehicle, and load. Most of that information has yet to be shared with insurers."
"ELDs will better monitor drivers' time on the road, and that will hopefully result in fewer accidents," says Jeremiah Howard, senior vice president of marketing for Midwestern Insurance Services, an MGA whose specialties include workers compensation coverage for transportation companies.
Howard sees the workers compensation market for commercial trucking as "stable to softening" at this time, but subject to uncertainty as the National Council on Compensation Insurance (NCCI), the nation's leading advisory organization for workers comp, moves to combine local and long-haul trucking into a single class of risk.
"We have to make sure to get enough information to understand our exposures and provide added value without hindering our insureds," Howard says. "The principal challenges for buyers are to be prepared for how insurance carriers will treat owner-operators during premium audits and to understand the difference between traditional workers comp coverage and the coverage offered through professional employer organizations."
Cargo
Truckers and insurers are also looking to electronic monitoring to address another perennial problem: cargo theft.
Including estimates for losses with no reported value, cargo theft may have resulted in up to $173 million in losses in 2016, according to CargoNet, a cargo information service of Verisk Analytics, parent company of the Insurance Services Office (ISO) and several other risk information enterprises.
Cargo theft in the U.S. has fluctuated in recent months, as the number of thefts rose but values lost dropped in the first and third quarters of 2017; the opposite happened in the second quarter, with the number of thefts falling but values lost increasing.
Despite a general decline over the past several years in the number of reported cargo thefts (with fluctuations), there has also been a general increase in the value of cargo lost per incident, according to information from Sensitech, Inc., the transit risk assessment firm previously known as Freightwatch International.
In all, Sensitech's annual report on cargo theft, issued in October 2017, concludes that the U.S. poses a high risk to supply chain operations due to the presences of sophisticated cargo theft rings increasingly adept at posing as legitimate carriers to receive loads intended for others.
"Cargo theft continues to be a real issue," says Fritz. "However, new technology is definitely helping reduce cargo theft by allowing motor carriers to track cargo, monitor its locations, and respond more quickly when they detect a problem."
Stein says that "geofencing" technology for tracking vehicles, drivers, and even individual pallets has improved to the point where the location of a particular shipment can be determined for as little as one dollar. "We expect this technology to continue to get better and more affordable," he says. "This will significantly decrease cargo theft as utilization moves beyond early adopters."
Knowledge and loyalty
For agents and brokers seeking to succeed in this competitive market, sources for this article stressed the need to gain expertise and show loyalty.
"The single best effort is to become a student of transportation operations and underwriting," says Stein. "Spend time with trucking operators and understand what it's like to spend a day in their shoes or behind the wheel of a truck.
"Do the same with an underwriter," he continues. "Understand what fits the insurer's risk appetite."
"The best agents and brokers we see really understand the trucking business," says Howard. "They study the insured's business and help protect against exposures to keep the business on track and the employees safe."
"There's one word that sums it up—loyalty," says Daggett. "Carriers have become very sensitive to acquisition cost, but also tend to go above and beyond for the insureds that they consider to be long-term partners.
"If the agent and insured demonstrate loyalty toward their carrier and service providers, they will see there is value far beyond the premium they are paying."
For more information:
CTC Marine
www.ctcmarine.com
Greenwich Transportation Underwriters, Inc.
www.gtu-ins.com
J.M. Wilson
www.jmwilson.com
Midwestern Insurance Services
www.midwesterninsurance.com
The author:
Joseph S. Harrington, CPCU, is an independent business writer specializing in property and casualty insurance coverages and operations. For 21 years, Joe was the communications director for the American Association of Insurance Services (AAIS), a P-C advisory organization. Prior to that, Joe worked in journalism and as a reporter and editor in financial services.