Product and tech enhancements bring employer and employee value
High-deductible health plans help employers contain employee benefit costs. They also help motivate employees to be better consumers of healthcare. But when a medical emergency hits, the consumer-driven coverage can leave employees and their families with thousands of dollars in uncovered expenses.
Concerned for the long-term financial well-being of their employees and interested in offering more flexible benefit choices, many employers are asking their agents and brokers to help them develop voluntary benefit programs that include new variations on traditional insured benefits that can provide their employees with ways to fill those gaps, according to leading life and accident insurance companies.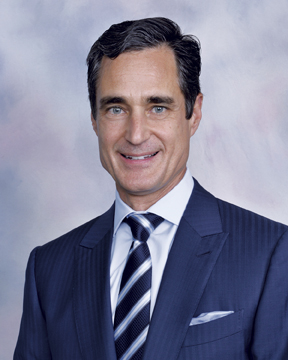 This newest generation of voluntary benefits, designed to protect employees from sudden and often uncovered medical expenses, includes variations on accident insurance, critical illness insurance and hospital indemnity insurance, explains Randy Stram, senior vice president at MetLife.
"We still see a high percentage of employers who provide accidental death and dismemberment (AD&D) insurance as part of the employer-paid life insurance benefits," Stram explains, "but more and more employers are allowing employees to buy up additional coverage in voluntary supplemental benefits."
Traditional AD&D is a "low probability, big payout" product, he says, providing a cash benefit for serious accidents such as the loss of limbs or eyes. Most employees will never use the coverage, he notes, but they still have a need for insurance to pay for more frequent injuries, such as fractures, dislocations, concussions, and athletic injuries. They may also need funds for medical expenses that do not pierce high deductibles, such as emergency room visits, ambulance services, and medical tests such as MRIs and CTs.
"These benefits aren't designed to replace major medical insurance, which reimburses employees for most medical expenses, but rather to provide a lump-sum payment for out-of-pocket expenses that are uncovered," Stram adds. "Increasingly, employees see a need to create a financial safety net beyond their major medical coverage."
The Affordable Care Act has led many employers to redesign their benefit plans and reconsider their medical insurance benefits, he says, leading to dramatic growth in high-deductible health plans. And while high-deductible health plans create a financial need, Stram says the trend is also driven by a growing concern about overall financial security and a belief that employers should be contributing to employee financial wellness.
The MetLife 15th Annual Employee Benefits Trend Study, which surveyed more than 2,500 employee benefits decision-makers and more than 2,600 full-time employees in October 2016, revealed that nearly half of employees (49%) are concerned, anxious or fearful about their financial well-being and 73% say that employers have a responsibility for the health and well-being of their employees.
Stram highlights some other key survey findings:
A little under four in 10 employees (38%) say they feel in control of their finances, compared to 44% who said so in the prior year's survey.
Nearly two-thirds of employees (62%) say they want their employers to communicate about benefits year-round, not just during open benefits enrollment.
The same percentage of employees is now looking to their employers for more help in achieving financial security through employee benefits, compared to the 54% who were a year earlier.
"Employees are saying they need more help," he says, "and they are looking to their employers for access to resources."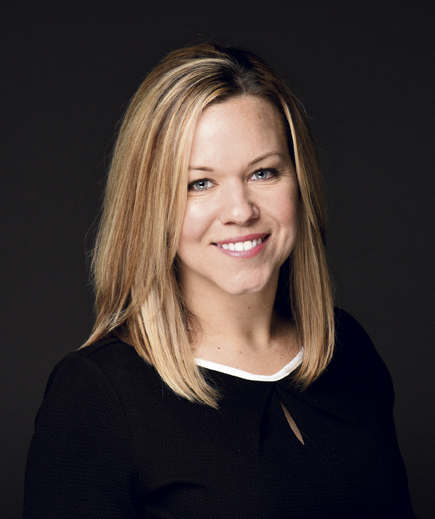 Stephanie Shields, vice president of product innovation and marketing at Aflac in Columbus, Georgia, agrees. Employees are recognizing what major medical plans will not cover and are seeking ways to protect their financial security in the case of high out-of-pocket expenses.
"These voluntary benefits need to be part of the medical benefits conversation," she says, "and it is important for brokers and benefits consultants to lead that conversation as part of a comprehensive benefit plan design."
Flexibility also is important. "We have been working to design coverage in modules that enable employees to anticipate their needs and choose their additional coverage," Shield explains. "The coverage needs to be rider specific, identifying coverage such as family athletic injuries or medical transportation costs that is consistent with each employee's needs."
The insurer recently introduced a new way of packaging and delivering voluntary benefits that combines accident insurance, critical illness insurance, and hospital indemnity insurance. The product, BenExtend, was rolled out in November and initially was available on an employer-paid basis for employers with 100 or more employees.
"At Aflac, we recognize that the future of healthcare is far from certain, and we champion the need to transform the traditional ways our industry has historically built and positioned products," she says. "BenExtend answers the call of our broker partners and employers who seek to offer benefits that adapt to evolving employee lifestyles while also containing costs."
Highlights of the plan include:
Health advocacy and bill negotiation services are included at no additional charge to brokers, employers or employees.
High, middle and low options are available to accommodate a variety of client benefits budgets and scenarios. Each level features core coverages with premiums and benefits amounts differing based on the level selected.
Employers have the option to choose employee-only or full-family coverage.
Coverage is guaranteed issue, so insureds can enroll in coverage regardless of their health status with no underwriting questions.
There is no reduction in benefits as insureds get older.
Can employees understand this new series of benefit options, including not just payment for treatment of accidents, but also follow-up care, such as physical therapy and acupuncture, all of
which can be covered under policy riders? Employees are getting more used to making choices, says Laura Bongiorno, head of voluntary and specialty insurance in the San Francisco office of The Hartford.
"The Affordable Care Act created a resurgence in voluntary benefits," she says. "Two or three years ago, with the implementation of private exchanges, choice became an important part of health plans under the Affordable Care Act, and insurers and other providers created technology platforms to facilitate those choices.
"Technology continues to be the most important need in managing the new suite of benefit products that are available at various levels," Bongiorno adds. But how do you educate employees about the various options that are available to them? And how do they analyze their needs, so they make the best choices?
She believes that the most powerful evolution to come will be in technology platforms that will be developed that can be used to educate employees about the growing number of options and that can manage enrollment in a holistic way with employer-sponsored benefits.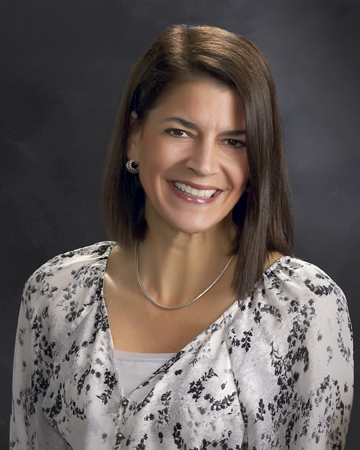 The evolving platforms must also be designed to include a growing number of participants in the employee benefit management process, including human resource information systems professionals, agents and brokers, specialty brokers, and payroll administrators, among others.
The Hartford provides various benefits technology platforms, including Employee Benefits Choice, developed with Maxwell Health for small to medium-sized employers.
The firm also provides employer clients with an interactive decision-support tool for voluntary benefits. The tool, MyTomorrow™, walks individuals through their decision-making process, educating them on their options. These include a range of accident insurance options that incorporate services that offer confidential emotional, legal and financial issues support, as well as access to benefits administrators and nurses for medical and claims issues.
What's next in the evolution of voluntary supplemental benefits such as accident coverage? The future of health insurance benefits remains uncertain, insurers note, as the Affordable Care Act continues to be under assault from Republican legislators, but the changes the legislation forged in employer strategy are unlikely to disappear.
"As high-deductible health plans continue to become more prevalent, employers will look to their brokers and consultants for voluntary options that fit into their strategies and help limit employees' out-of-pocket exposure," Stram says.
For more information:
Aflac
www.aflac.com
The Hartford
www.thehartford.com
MetLife
www.metlife.com
The author
Len Strazewski is a Chicago-based writer, editor and educator specializing in marketing, management and technology topics. In addition to contributing to Rough Notes, he has written on insurance for Business Insurance, Risk & Insurance, the Chicago Tribune and Human Resource Executive, among other publications.