YOU CAN'T GET THERE FROM HERE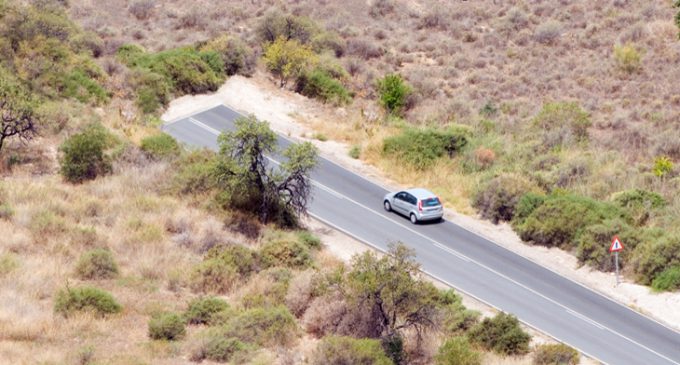 Woody Creek purchased two parcels of land and purchased title insurance for it. After developing the property and attempting to sell it, he discovered that there was no legal access to one of the parcels. The title company, Fidelity National Title Insurance Company negotiated for a 30-year easement but Woody Creek wanted more.
Here is how the courts ruled.
Woody Creek Ventures (Woody) bought and developed two parcels of land. They purchased the land from the Bureau of Land Management (BLM) and the parcels were connected by a road that was also owned by the BLM. Along with the land purchase, Woody bought a title insurance policy to cover the property. The policy was sold by Fidelity National Title Insurance Company (Fidelity).
After the parcels had been developed and were being sold, one prospective buyer asked a question about access to the land. Woody found out that the only access to the property was the road belonging to BLM. Once Woody found that it had no legal access to the remote parcel, it filed a claim with Fidelity based on the substantially diminished value of its property caused by its allegations of lack of legal access and an unmarketable title.
On behalf of Woody, Fidelity hired a lawyer who arranged 30-year revocable rights of access contract between BLM and Woody. Woody insisted on a response to the claim and Fidelity filed a lawsuit, asking a declaration that the access agreement solved the complaint of both the previous lack of legal access and marketability of title. Woody countersued and the lower court found in favor of Fidelity. Woody appealed the decision.
The higher court examined the issue and agreed with the lower court. Essentially, it ruled that the title insurance policy did not require a permanent resolution to the lack of access. Since the access rights contract cured the access problem, it also addressed the issue of title marketability. The lower court decision in favor of Fidelity was upheld.
Fidelity national Title Insurance Company, Plaintiff Counter Defendant-Appellee, v. Woody Creek Ventures, L.L.C., a Colorado limited liability company, Defendant Counterclaimant-Appellant and Pitkin County Tile, Inc. a Colorado corporation, Defendant.USCTApp 10th Circuit. No. 14-1274. Filed July 26, 2016. Affirmed. Westlaw 830 F. 3d 1209.
A coverage often bought but rarely used
Title Insurance is a specialty coverage purchased to protect the purchaser from problems with the title that were not discovered during a title search. It is a backward looking coverage because the coverage is for a fault made in the title in the past that will impact the rights of the current purchaser of the property.
Read the PF&M overview of this coverage.
(September, 2017)
Under the system used in most industrialized countries, the government determines who holds title to the property. Anyone with an encumbrance (distinct financial claim) against the property must register it with the applicable government office. With few exceptions, the government's determination is final. Governmental errors lead to monetary compensation to the person harmed by the error, but the aggrieved party usually cannot recover the property.
In most parts of the United States, land titles are recorded in a governmental office, but no governmental official determines the title owner or whether any claims against that title are valid. Using this recording system, each time a land title transaction takes place, the transfer is recorded in the jurisdiction where the land is located, usually at a recorder's office. The transfer is indexed by the names of the grantor (seller or donor) and grantee (buyer or receiver) and photographed so it can be found and examined by anyone who wants to see it. If the grantee fails to record the transfer, the transfer to that grantee is void as to subsequent purchasers of the property who don't actually know of its existence. Under this system, determining who owns the title requires examining the indexes in the recorder's office according to the rules established by state legislatures and courts, scrutinizing the transfer documents to which they refer, and making the determination of how they affect the title under applicable law. Disagreements are settled by the courts.
Example: The Harpleys, after months of searching, found a home and they make an offer on it. The sellers accept the offer and a closing date is arranged. Two weeks later, the Harpleys' realtor contacts them and tells them the sale has been voided. A title search discovered that the previous owners, the Smiths, had a room added onto the house. For some reason, a dispute arose between the owners and a first builder. A second builder was hired to finish the room. However, the first builder placed a lien of $12,500 on the home and it hasn't been resolved. The sale cannot proceed as title insurance can't be provided.
A real estate purchase contract generally includes a clause requiring the sellers to provide the purchaser with a good or marketable title to the property at closing. If a buyer takes out a mortgage for the purchase, the lender will require evidence of a clear title in the form of a title insurance policy purchased at the buyer's expense that guarantees the lender's interest in the property. Title insurers in the United States use the recording system to search the recorder office's records to determine who owns the title and to what interests it is subject.
Title insurance is paid for in a lump sum at the time of the real estate closing. The premium is based on the value of the property at the time of purchase. Coverage starts on the day the policy is issued and extends backward in time. The policy date should match the closing date of the real estate property transaction, and describe the property and interests the buyer is purchasing. The title insurance policy protects against losses that could occur if the new owner discovers after closing that someone else can claim ownership of the property. A title insurance policy is not transferable.
COVERAGE
Title insurance guarantees that the title for newly-purchased or newly-financed property is free from the problems of hidden liens and claims. It is different from other types of insurance because it protects against possible past occurrences rather than future events. When problems are found with the property title, the defects need to be fixed or adverse interests need to be eliminated before the property can be legally transferred to a new owner.
It should be noted that clearing a property title of adverse interests can be time-consuming, expensive, and require the assistance of legal counsel. Disagreements may require referral to a court for final determination, with appeals possible. In the example above, the Smiths may have paid the general contractor for the entire job, but if the general contractor has died, gone out of business or is otherwise uncooperative, the Smiths' only options may be to take the general contractor to court or pay the subcontractor in order to remove the lien from their property.
Alternately, a title insurer may issue a title insurance policy but "except" items that cannot be cleared from the title, listing these as specifically not covered by the policy. Once the property is transferred to the new owner, if there is later a dispute and lawsuit over ownership of the property because the title search was faulty, the title insurer pays the legal fees and any settlement amount.
Related Article: Title Insurance Coverage Analysis
TYPES OF TITLE INSURANCE
There are two types of title insurance
A Lenders' (or Loan) Policy
An Owners' Policy
Related Article: Title Insurance Eligibility
REGULATION
Title insurance is regulated at the state, not federal level. Agents who wish to sell title insurance are required to be licensed by the state in which they do business. States differ on whether the forms and rates are required to be filed. Although not regulated at the federal level, HUD and federal mortgage insurers have a vested interest in the title insurance industry as coverage is generally written in conjunction with mortgages.
Most states regulate and establish the insurance premiums for title insurance within their jurisdiction. In many states, the price of title insurance is regulated by a state Insurance Commissioner. The cost of title insurance includes fees for searching the public records and compiling a report that is used as a basis for issuing the insurance policy.
It is best to research applicable state laws since differences are substantial, including:
Whether title insurance rates are regulated
When regulation exists, whether the same rates apply to all carriers
Whether filings of rates are prior approval or file and use
What fees are included in title insurance premiums
Are fee amounts regulated
A complete transaction
Title insurance is part of most real estate closings because that is when the title transfer typically takes place. A real estate agent is often a part of that closing transaction and may have been involved in selecting the company providing the title insurance. This is just one of the many advisory roles of a real estate agency.
Review the narrative describing the exposures and coverage needs of a real estate agency.
Category: Service Businesses
SIC CODE: 6531 Real Estate Agents and Managers
NAICS CODE: 531210 Offices of Real Estate Agents and Brokers
531311 Residential Property Managers
531312 Nonresidential Property Managers
Suggested ISO General Liability Code: 47050, 60010, 61226
Suggested Workers Compensation Code: 8721, 8810, 9012, 9015
Description of operations: Real estate agents list, advertise, promote or arrange the sale of real property or land for a seller or locate properties to purchase for a buyer. The agent often helps negotiate the price and conditions of the sales transaction. Real estate agents traditionally work on a commission basis, but fee arrangements are becoming more common. A real estate agent enters into a contractual relationship either with a buyer seeking to purchase property or with a property owner seeking to sell or lease a property. Some states permit an agent to represent both the buyer and the seller in a transaction. The agency may work only through employees or through independent contractors. The status of each must be determined since it may impact how coverages apply. Real estate agents may offer other services including insurance sales, mortgages, or valuations. In most states, real estate agents need to successfully pass an exam and maintain a license. Many states have reciprocal agreements allowing a licensed real estate agent to work in other states.
Property exposure is generally limited to that of an office, although there may be some incidental storage or an area for meetings. Ignition sources include wiring, heating and air conditioning, wear, and overheating of equipment.
Crime exposure comes from employee dishonesty, including risks to theft of customers' property. Realtors have access to customers' financial information. Potential for theft, directly or by means of identity theft, is great. Hazards increase without proper background checks, along with monitoring procedures and securing of all records to prevent unauthorized access. All job duties, such as ordering, billing and disbursing should be separate and reconciled on a regular basis. Audits should be performed at least annually.
Inland marine exposures consist of accounts receivable if the agency offers credit, computers and valuable papers and records for clients' information such as listings. Clients' records and approvals are typically originals that are difficult to recreate. A morale hazard may be indicated if the insured does not keep valuable papers and disks in fireproof file cabinets to protect them from smoke, water, and fire. Power failure and power surges are potentially severe hazards. Duplicates should be kept off-site to allow for re-creation following a loss.
Premises liability exposure is often minimal at the office location if most of the client contact is electronic or by mail. If clients visit the premises, they must be kept in designated areas that are well maintained with floor covering in good condition. The number of exits must be sufficient and well marked, with backup lighting in case of power failure. Parking lots and sidewalks must be in good repair, with snow and ice removed, and generally level and free of exposure to slip and falls.
Off-premises exposures arise from sales visits, inspections, open houses, and similar work at customers' premises. Since both buyer and seller are often represented by different realtors, any damage that occurs during open house showings may result in disputes with customers, prospective buyers or sellers, or other realty firms as to who is responsible for damages. Hazards increase in the absence of controls regarding keys, the use of lockboxes, or other devices that permit easy entry, and record keeping regarding access and visits by agents from other realty firms. Personal injury exposures include assault, battery, libel, and slander, and invasion of privacy. An important consideration is the status of employees vs. subcontractors as the relationships and contracts vary by agency. Contracts should be clear as to which services are provided by the agency to the subcontractors and the expectations the agency has of the subcontractor. If agents are independent contractors, any injuries they incur on premises are part of the premises liability exposure instead of workers compensation.
Professional liability exposure is extensive. The exposure increases if the agency fails to conduct thorough background checks to verify employees' credentials, education, and licensing, permits clerical workers to do tasks that only the professionals should handle, or if error checking procedures are ignored or are inadequate. Very serious losses may result from failure to document decisions and actions or to secure client approval. For services such as property management, the insured will have a fiduciary responsibility to act in the client's best interests.
Automobile exposure may be limited to hired and non-owned. The exposure increases if clients are transported to showings. If vehicles are supplied to employees, there should be written procedures in place regarding personal use by employees and their family members. All drivers must have appropriate licenses and acceptable MVRs. Vehicles must be maintained, and records kept in a central location.
Workers compensation exposures include both office operations and off-site work for sales work, property showings, and similar activities. As office work is done on computers, potential injuries include eyestrain, neck strain, carpal tunnel syndrome, and similar cumulative trauma injuries that can be addressed through ergonomically designed workstations. Travel may be extensive. Workers who travel offsite can be injured by slips and falls or in automobile accidents. Agents may show properties at unusual hours to prospective customers whom they may not know personally, posing a potentially serious risk from assault. The contractual relationship between the agency and any independent contractors helps determine the workers compensation exposure, although regulatory definitions of the employee may supersede the contract terms.
Minimum recommended coverage:
Business Personal Property, Business Income with Extra Expense, Employee Dishonesty, Money and Securities, Accounts Receivable, Computers, Valuable Papers and Records, General Liability, Employee Benefits Liability, Professional Liability, Umbrella Liability, Hired and Nonownership Auto Liability, Workers Compensation
Other coverages to consider:
Building, Earthquake, Equipment Breakdown, Flood, Computer Fraud, Forgery, Cyberliability, Employment-related Practices Liability, Business Auto Liability and Physical Damage, Stop Gap Liability
Don't move forward without this coverage
A real estate broker has many responsibilities. Many exposures are covered under the CGL but the professional exposures are not. If you are interested in providing coverage for a real estate agency, one must-have coverage is Real Estate Brokers Professional Liability. While there is no standard form for this coverage (although ISO has recently developed one that may eventually be a standard) there are features that are common.
Below is an analysis of common features used in real estate professional coverage.
(November, 2013)
The following analysis is a general discussion of the sections commonly found in a Real Estate Brokers Policy. We will, where possible, include examples and relevant court cases.
For insurers and brokers that have access to coverage for a variety of professional situations, refer to the section on Professional Liability in The Insurance Marketplace, published by The Rough Notes Company, Inc.
WARNING STATEMENT
Some insurers may use such a statement at the beginning of a policy to emphasize that coverage is provided on a claims-made basis and/or include a notice that defense costs are provided as part of the policy's liability limits.
WHO IS AN INSURED
The named insured in a real estate brokers professional (errors and omissions) liability policy is the organization or individual described in the declarations page.
When the named insured is designated as an independent contractor, coverage applies to its current and former agents, salespersons and employees, but only while those persons are acting on behalf of and within the scope of their duties for the named insured.
When the named insured is a corporation, insurance applies to any current or former executive officer, director or stockholder while acting for the named insured and within the scope of their duties. If a partnership, then any current or former partner is included for coverage with respect to work performed for the named partnership.
Others who are automatically considered as insureds by a real estate brokers professional liability policy are identified in either a persons insured or a definitions section. Many policies include heirs, administrators and executors among insureds. Some provide protection for franchisers, named partnerships and joint ventures. Each carrier will have its own definition of insured, so the applicable policy's wording should be carefully evaluated to see how it compares with the any potential replacement coverage.
COVERAGE AGREEMENTS
The coverage agreement obligates an insurer to pay for damages that an insured causes through a negligent act, error or omission related to his or her real estate brokerage services. Any payments are subject to the specified limit of insurance and deductible (retention). The insurer also provides legal defense of a covered suit and pays for claim expenses.
It is important to be aware of how a particular professional liability policy handles claim expenses. While in some policies this cost is paid in addition to the stated insurance limit, other policies deduct the costs FROM the stated limit. This can have a substantial effect on the amount of coverage available for serious losses.
Note: This is one reason why a real estate brokers professional liability policy may include a warning statement (see above).
Related Court Case: Defense Arrangements By Insured Required Notice To Insurer
The policy definition of professional services and policy exclusions set the boundaries for covered activities.
Related Court Case: Real Estate Agents And Brokers Policy Held To Cover Claim By Former Employer For Theft Of Business By Former Associates
CLAIMS-MADE COVERAGE TRIGGER
Insurance protection is generally provided on a claims-made rather than on an occurrence basis. In other words, coverage applies to eligible incidents that are reported to an insurer during a current policy period. However, coverage may not apply if any person defined as an insured had knowledge of the reported claim prior to the current policy period. This takes care of a critical matter when dealing with claims made policies. When the coverage is written, did an insured already know of a claim or would a reasonably prudent person recognize a situation that would likely result in a claim? The wording is meant to avoid providing coverage for a claim that an applicant or insured already knows exists. In other words, insurers use policy language to prevent persons from buying insurance specifically to get coverage after a loss has occurred.
Example: Sara Lotsells' realty business has been thriving. She just received some information from a friend on the local realty board that a former client plans on suing her. That client alleges that Sara failed to tell her about a serious zoning restriction on the property Sara sold her. A week earlier, Sara just completed an application for professional liability coverage and her agent says it's very likely she'll get a policy. She decides not to mention this development until coverage is issued. If a suit is later filed and this information is discovered, it will NOT be eligible for coverage.
Insurer forms typically exclude prior acts. In other words, a professional liability policy written on a claims-made basis may use a retroactive date before which any acts that result or are likely to result in a claim are excluded. This action helps to insure that the new policy only handles claims that are made within a defined period of time. The underlying assumption is that previous losses should be the responsibility of previous coverage.
Note: Under certain circumstances, arrangements can be made for limited coverage for prior acts.
All claims made policies require that claims be reported to the insurer within the policy period or a specified time, such as 60 or 90 days, after the policy's expiration or termination. An endorsement for extending the loss reporting period is available from some insurers.
Related Court Cases:
Law Firm's Failure To Give Notice During Policy Period When Claim Was Made Negated Coverage
Retroactive Date Identical To First Day Of Policy Effectively Eliminated Coverage For Prior Acts
LIABILITY LIMITS
Real estate brokers professional liability policies are subject to an aggregate limit of liability (appearing in the declarations). It is identified simply as limit of liability in policies that are not also subject to an each claim limit. The aggregate or single limit is the total amount that the company will pay for all covered claims made during the policy period and reported during the policy period or, if applicable, during an extended claim reporting period.
Some insurers incorporate a separate limit of liability in their policies for each covered claim in addition to the aggregate limit. Whether or not an each claim limit is included, two or more claims arising out of a single act, error or omission are considered a single claim.
Primary liability limits are offered by most insurers in amounts ranging from $100,000 to $5 million. Additional limits are available from some underwriters, on an excess basis, in limits up to $10 million.
The applicable limits represent the maximum the insurer will pay, regardless of the number of insureds involved or named in a lawsuit, individuals or organizations that make a claim, or the number of claims that are made.
Depending upon the insurance company, defense costs are provided either within the liability limit or in addition to the limit of liability. These costs are often equal to or greater than the amount of damages being sought by a claimant. This fact is a compelling reason for insureds to take advantage of any option that would handle such costs without affecting the maximum insurance limit. Otherwise, the effect of substantial defense costs should be considered when selecting a limit of insurance. 
Example: Sumshyne Realtors was sued and the affair was both time-consuming and expensive. Three and a half years after the suit was originally filed, a court awarded the plaintiffs damages in the amount of $770,000. The policy had an insurance limit of $1 million and court and legal costs equaled $415,000.
Scenario A: The policy provided defense costs as a separate category of coverage. Sumshyne's policy handles the entire cost:
Scenario B: The policy provided defense costs as part of the stated limit. Sumshyne's policy shares the cost with the insured:
Defense costs
$415,000
Defense costs
$415,000
Judgment
$770,000
Judgment
$770,000
Total
$1,185,000
Total
$1,185,000
Amt. Paid by Realtor
$10,000 (deductible)
Amt. Paid by Realtor
$185,000 (deductible plus portion that exceeded policy limit)
 Note: Some insurers provide coverage under the basic policy which may be defined differently than professional services. If so, limits information for that coverage will also be explained in this section.
DEDUCTIBLE
The insured must pay all claims and expenses up to the amount of a deductible (retention), specified in the policy declarations, as a condition of payment by the insurance company. The deductible applies separately to each claim and is payable as claim expenses are incurred or a payment for claim is made.
Most insurers are currently writing real estate brokers professional liability policies subject to a minimum deductible such as $2,500. Options are available for selection of higher amounts, typically up to $25,000.
Alternative Dispute Resolution (ADR) – it is common for insurers to encourage insureds to take advantage of arbitration or mediation by offering either a full or partial deductible waiver when an incident via such methods. ADR usually results in substantial savings in time and expense when compared to litigation.
Related Articles: Alternative Dispute Resolution – Mediation
SUPPLEMENTARY PAYMENTS
Some policies may offer coverage supplements such as:
Loss of earnings due to appearance at trial, or disposition (usually subject to a per day limit and an aggregate) Coverage for legal fees and related costs due to investigation involving state licensing boards or local realtor boards, etc.
Coverage for expenses related directly to responding to allegations or statements which may harm the insured's reputation (though such coverage may, instead, be offered as an option).
These coverages are usually provided in relatively modest amounts. Typically they:
Do not affect (reduce) the policy's applicable liability limit(s),
Include per incident and policy term aggregate limits
Are not subject to the policy's deductible/retention
Example: Property Pals, Inc. is protected by a Real Estate Brokers Professional Liability Policy with a $1 million Professional Services Limit and a $25,000 Image Defense Limit. The policy is effective 3/1/13 to 3/1/14. The realtor's owner is accused of falsifying listing information by several former clients. Property Pals pays for ads to repudiate the charge. Property Pals is reimbursed the full $17,000 it paid for the ads under the Image Defense coverage. The limit for professional service remains at $1 million.
EXCLUSIONS
Exclusions in real estate brokers' professional liability policies are not uniform, but certain exclusions are found in the policies of most insurers; these exclusions may be considered fundamental. In general, there is no coverage for:
Bodily injury or property damage (including any resultant illness, disease or death).
Dishonest, fraudulent, criminal or malicious acts or omissions.
Discrimination on the basis of age, sex, race, religion, national origin or sexual preference. Some companies will provide defense and pay claim expenses for such alleged behavior until a specified sub-limit (such as $50,000) is exhausted.
Pollution (including testing, monitoring, clean-up or other remediation).
Example: Brenda's Bakery bought a lot from Halfbaked Properties. She intends to build a second bakery for her expanding business. She sues Halfbaked when, a construction crew ruptures an underground tank while beginning excavation. Halfbaked told her the lot was formerly used for a restaurant….not a convenience store/gas station. Part of the damages Brenda seeks is for clean up and remediation of a fuel spill. This portion of the damages is ineligible for coverage.
Real property developed, constructed or substantially owned by an insured. The exclusion generally does not apply to property acquired under a guaranteed sale contract, not held for more than a year and continually offered for sale.
Professional services for entities that are not listed/defined as insureds.
Activities involving property syndication, real estate investment trusts, limited partnerships or similar investments.
Activities of the insured as a mortgage banker (or broker or counselor), business broker, independent third party escrow agent, construction advisor, property developer, insurance agent or broker.
Federal ERISA or securities act violations and of rules, regulations or amendments related to them; violation of similar state or federal statutes or regulations.
Loss or damage involving any incidents of contamination, such as asbestos or mold (including testing, monitoring, clean-up or other remediation).
Other exclusions are applicable to policies written by various insurers, such as exclusions for claims arising from hold harmless agreements, personal injury related to advertising activities, failure to maintain proper insurance, money handling, insured vs. insured disputes and exclusions for payment of punitive or exemplary amounts.
Example: The owner of Ace Sales reports a loss to the agent handling his Real Estate Brokers Professional Liability Coverage. A week ago on Halloween, a large group of children were visiting homes to collect candy. A half-dozen children ran into a sales sign resulting in nearly a dozen serious injuries.

The home's owner had placed the sign too close to the street. However, that owner had a written agreement with Ace to hold her harmless for any activities regarding sales activity (since the owner had moved out of state due to job relocation).

Ace's insurer denied the claim stating that the realtor assumed a claim that belonged to the homeowner.
It is essential that exclusions in a policy written for a real estate office be carefully checked with respect to exposures that may be encountered and that they be discussed with and understood by the insured. Additional coverage may be optionally available if needed. A carefully completed application is helpful in this regard.
Related Article: Real Estate Brokers Professional Liability Optional Coverages – Endorsements.
DEFINITIONS
There is repeated use of certain terms in real estate brokers' professional liability policies which, because of their importance and specialized meaning, are emphasized in bold face type and defined. Some of the following are terms that may have special policy definitions.
Note: Please review the actual, applicable policy for defined term. The definitions used here are only illustrative.
Alternative Dispute Resolution─means an insured's participation in either arbitration (typically non-binding) or mediation.
Asbestos─refers to asbestos, fibers, dust and other mineral wools.
Claim─means the receipt of a demand for money or services, naming one or more insureds and alleging a wrongful act.
Claim (defense) expenses─means fees charged by an attorney designated by the insurance company and other fees, costs and expenses incurred or approved by the company in the investigation, defense or appeal of a claim. Salary charges and expenses of the insurer's employees and officials are not included; neither are fees and expenses of independent adjusters.
Damages─means awards, judgments and settlements that are compensatory in nature, but does not include exemplary fees, fines or other punitive amounts.
Guaranteed sale listing contract─means a contract between the insured and the property seller, in which the insured agrees to purchase the property if it is not sold under the listing agreement within a specified time frame.
Personal injury─means false arrest, detention or imprisonment, wrongful entry or eviction, other invasion of private occupancy, or malicious prosecution; also the publication or utterance of a libel, slander or other defamatory or disparaging material, or a publication or an utterance in violation of an individual's right of privacy.
Policy period─means the time period from the policy inception date to the specified expiration or cancellation date.
Potential claim─refers to incidents that have characteristics that will likely result in a claim or lawsuit and, therefore must be separately reported to the insurance company.
Professional services─means services rendered by the insured as a real estate broker, agent, appraiser, consultant, counselor or property manager. The term includes an insured's incidental service as a notary public or on a formal real estate accreditation, standards review or similar board or committee.
Salesperson─refers to natural persons performing duties as a realtor, agent or employee of the named insured. Such a person must be properly licensed to perform such work according to the applicable state's laws.
Suit─means a civil (not criminal) proceeding held in a court of law. It often includes alternative resolution procedures.
CONDITIONS
Though there can be significant differences in actual terms and wording, typical real estate brokers professional liability policies include general provisions similar to those found in general liability policies. Here we list some common provisions, making note of several that are NOT usually found in general liability forms:
Actions Against the Company
Changes (Endorsements)
Claim Defense – Acts as an insurer claims-related rights statement combined with a Defense Obligation and Cooperation condition. Typically states that company has right to defend claims as it sees fit, but that obligation is ended by a settlement or exhaustion of limits. Further, it advises policyholder of his or her obligation to assist fully with defense efforts.
Appeals – States that the insurance company has a right to seek an appeal, but it does not have a duty to do so.
Note: It should be of interest to know that some lawsuits have been springing up that focus on an insurer having an obligation to appeal as an extension of its duty-to-defend obligation.
Examination of Books and Records
Other Insurance
Assignment
Cancellation or Nonrenewals
Renewals
Notice of Potential Claim – Some policies include a specific obligation to report incidents that may develop into a claim. Typically such policies may also have a matching defined term in their definitions section.
Policy Disputes – Requires that, prior to filing a lawsuit, the policyholder and insurer must participate in, generally, mediation and/or arbitration to settle a dispute. The provision will outline whether the parties are bound by any resulting decision and what rules or procedures apply. Some forms may provide full rules while others may refer to use of rules or procedures of a given jurisdiction.
Pre-Claim Assistance – As a mitigation effort, an insurer may wish to investigate a given incident that has not reached the level of a claim. If it does so, this provision indicates that any related expenses are borne by the insurer and does not affect claims defense coverage.
Loss Information – Obligates the insurer to provide the insured with copies of that insured's loss activity (payments, reserves, expenses, etc.) upon the insured's written request.
Related Claims – Advises the policyholder that all claims or reported incidents involving the same loss or situation will be treated as a single incident and that the first notice will be considered to be the controlling reporting date.
Conformance to Statute
Premium Payment
Recoveries
Liberalization
Territory