A 72-YEAR-OLD START-UP
Twin Cities agency focuses on its four C's: customers, culture, carriers and community
By Dennis H. Pillsbury
---
Cox Insurance, St. Paul, Minnesota, is an entrepreneurial start-up that was founded by Frank Cox in 1950. Now represented by third gener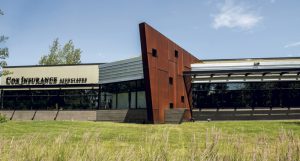 ation leadership, the agency is surprisingly young in spirit, passion and actual age. "The average employee is just under 40 years old," notes Ryan Wagenman, CAPI, partner and personal insurance advisor. "This allows for an entrepreneurial spirit that pervades the agency," he adds.
"Our goal is to remain fiercely independent," says Taylor Cox, CIC, president, "and to accomplish that, we focus on what we do best without being distracted by areas that might offer short-term profit. We write property/casualty insurance only, with a focus in personal lines on high-net-worth families that need strong risk management counseling. In commercial lines, we focus on businesses where our team's expertise can provide organizations with coverages, risk management and mitigation services that will ensure success into the future and help their bottom line through careful planning that avoids unnecessary coverages, while providing strong mitigation to reduce losses.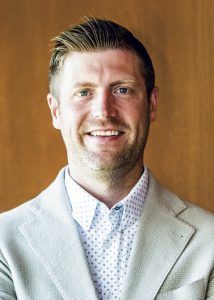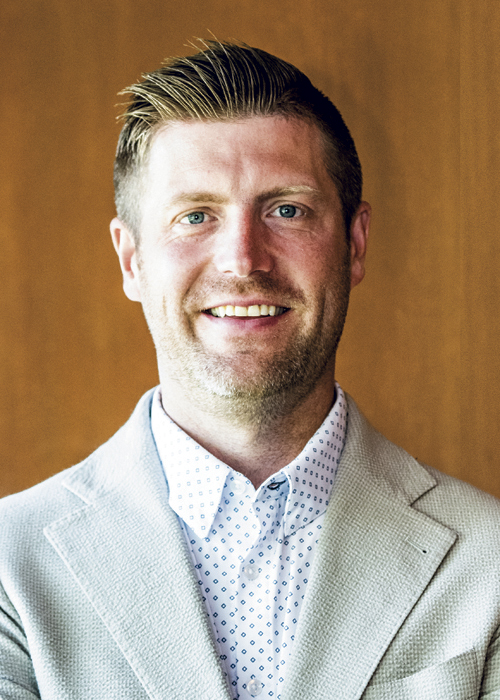 "Our goal is to remain fiercely independent, and to accomplish that we focus on what we do best without being distracted by areas that might offer short-term profit."
—Taylor Cox, CIC
President
"We believe that we can offer much more to customers and employees by being laser-focused on relationships and remaining independent," Taylor continues. "That's always been the way we've done business, and we're learning how to continue that family tradition into the future as we add new talent and ideas. We're already bringing in non-family members for the next leadership transition and believe that only makes us stronger."
A culture of caring
Derek Gruber, CIC, director of business insurance, joined the agency two-and-a-half years ago from a larger firm that was being acquired. "The culture here is so important. No one is a number, both internally and externally. We know each other inside the agency and get to know our customers so well in order to provide them with the services and coverages that they need to succeed. You can see how happy people are to be working here and the fact that all of our customers come through referrals shows how happy our customers are, too.
"They know we are going to be engaged and present," Derek continues. "When claims happen, we're here. If they have a question, we're here to answer it. If they have a change in their business, they know we'll work with them to find the best way to handle any risk growing out of that change.
"It's kind of funny when you think about what we do, because it's definitely an 'old school' approach," he notes. "But there are so few agencies that still offer it, that it seems new and fresh. I know that I'm really happy to work here because of this approach. I get to know each customer's business and am able to develop the best program to handle their needs."
Careful carrier selection
"Of course, none of this would be possible if we didn't have strong carriers to provide the coverage," Taylor points out. "We've focused on a select group of carriers so we can get to know them in the same way that we get to know our customers. We understand their appetites and are able to place each customer with a carrier that fits their business and will do an outstanding job for them.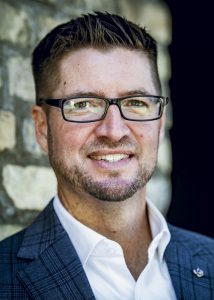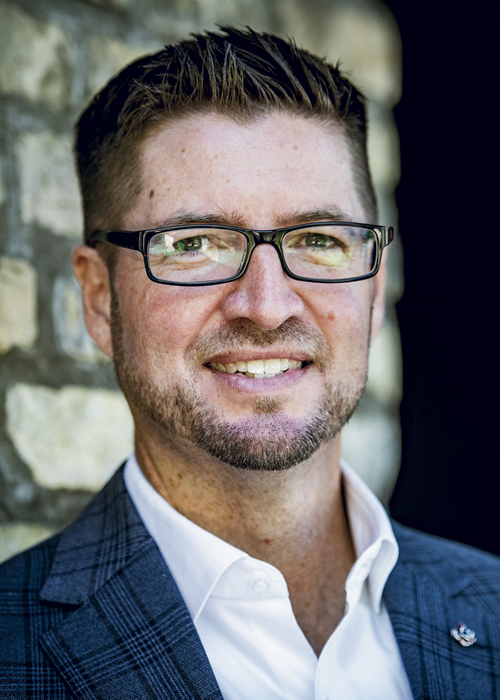 All our business comes through referrals and that really changes the dynamic of the relationship. They come to us looking for help with their risk management needs, not to find the lowest price."
—Ryan Wagenman, CAPI
Partner and Personal Insurance Advisor
"And, because of this knowledge, our results with each of our carriers are excellent. They know we aren't out there looking to write any business we can find. We're specialists who look for customers who want to become part of our family, value our approach and plan to be with us for the long haul.
"All of our business is organic," he adds proudly. "They've come to us because one of our customers or one of our strategic partners has recommended us. They don't do that lightly. They recommend us because they know we provide excellent service."
Strictly word of mouth
Ryan picks up: "We don't advertise. All our business comes through referrals and that really changes the dynamic of the relationship. They come to us looking for help with their risk management needs, not to find the lowest price. That's why we call ourselves advisors or consultants. That's our job: to provide advice. We're not looking to just sell a product to make a quick buck.
"We're looking for a long-term relationship that's beneficial to all parties. In fact, in some cases, we realize there isn't a fit. If we just don't have the expertise that a particular prospect needs, we'll tell them that. But we'll always help them by providing information on what our assessment has shown regarding their needs, so we leave them better informed. That's just how we do business."
"We've spent 20 years developing our relationships with our strategic partners and they've gotten to know and appreciate how we do business," Taylor adds. "They've come to understand the most important ingredient in everything we do, and that's caring. That's our secret sauce and we practice it every day. And proof that our way of doing business works is the fact that our retention ratio is substantially better than the industry average."
"Our approach in the business insurance arena is very similar," Derek points out. "There's no advertising. We've aligned ourselves with attorneys, CPAs and other strategic partners, as well as being involved in the business associations in which our clients and prospects belong. And that's key, because these associations mesh with our own approach.
"We lead with education, and that's usually their major concern as well. Our goal is to become one of our clients' key business advisors so that whenever they have a question or concern about risk or safety management, they come to us first."
"Our focus at all levels is on the relationship," Taylor reiterates, "not on product. We aren't pushy in our approach but look to sit down with each client or prospect and get to understand them.
"Once we determine their needs through joint consultation, we then start to dig in to find the best solution. And in some cases, that may mean we will need to go to the excess and surplus (E&S) market. We understand that and have established good relationships with several E&S markets where we are comfortable sending clients. Like our relationship with our traditional carriers, our relationship with our E&S markets is similar. It centers on trust."
A good citizen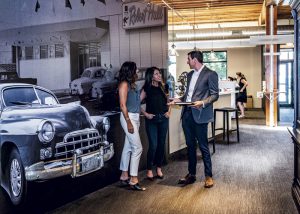 "Supporting the community that has played an instrumental role in our success is just part of our DNA," Taylor says proudly. "As an organization, we support charitable initiatives that promote the well-being of our community and we commit at least 1% of revenues to local charities each year. From staffing week-long Habitat for Humanity builds to hosting Red Cross blood drives, we are always looking for ways to give back. Our team members organize quarterly volunteer efforts and mentorship programs throughout the community through our Culture Committee activities. We also support employees who need time to volunteer."
"As part of our effort to give back," Taylor continues, "we established a nonprofit foundation, Soup It Up for Kids, that funds organizations directly involved with the future of our community. Thanks to the support of local businesses, individual donors, and volunteers, Soup It Up has raised over $1 million and 100% of the funds were dedicated to organizations and scholarship funds that provide education, mentorship, and wellness to youth in the Twin Cities."
The creative approach
"We're also in the process of revamping our headquarters building to make it a place that our employees, clients and members of the community enjoy," Taylor says. "The building is very creative and different and that ties into our creative approach to insurance. We view creating a successful risk management program as just as much art as it is science.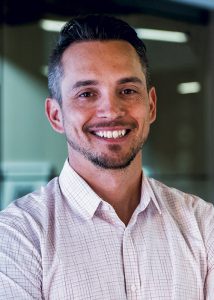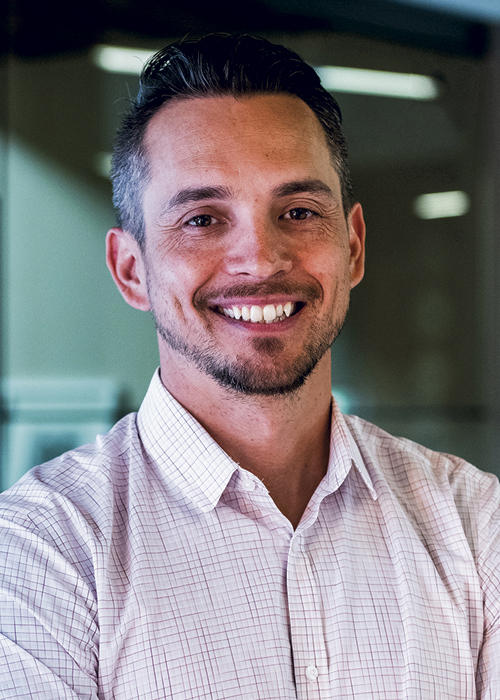 "The culture here is so important. No one is a number, both internally and externally. …You can see how happy people are to be working here … ."
—Derek Gruber, CIC
Director, Business Insurance
"Building a program involves taking into account the culture of the client so that it just doesn't meet the risk management needs of the client, but it also needs to speak to the philosophy of the people involved. We always try to remember that a program works only if the people affected are committed to it."
Inside Cox Insurance's office, they have established Gallery 1639, a not-for-profit art gallery that, Taylor says, "is committed to bringing creativity and appreciation for art to our community. The gallery provides local and emerging artists the opportunity to show their work and create connections with a new audience."
Taylor adds that "whenever we need food or other supplies for our charitable support or for our business, we first look locally. We are committed to leverage the Twin Cities ecosystem so that all families and businesses in the area have the opportunity to prosper."
Rough Notes is proud to recognize Cox Insurance as our Agency of the Month. It's commitment to remain a boutique-type business, where expertise is what differentiates it from competitors, while creating an excellent environment for employees, is commendable. It utilizes the strength of the independent agency system to provide creative solutions to clients thanks to its ability to offer a choice of companies and insurance plan designs. ▪
The author
Dennis Pillsbury is a Virginia-based freelance insurance writer.