TECHNOLOGY
A REBIRTH IN AGENCY OPERATIONS
Broker Buddha platform automates monotonous administrative work
By Christopher W. Cook
As I write this in the middle of the afternoon, I ask myself, "Am I awake?" After my thermos of coffee, maybe. Wouldn't it be nice to avoid that "afternoon feeling" and always be awake at the workplace?
As one of the world's major religions, Buddhism encompasses a variety of traditions and beliefs. The word Buddha means "one who is awake." The first Noble Truth is that suffering exists. Perhaps your agency is suffering from repetitious daily task syndrome. Buddhists live simple lives. And then comes Broker Buddha, a product designed to simplify agency operations. Take a seat, close your eyes—but not really because I need you to read this—and let's meditate.
Founded as a portfolio company at Interplay Ventures, a New York-based incubator that identified an opportunity to help insurance agencies eliminate thousands of hours of monotonous administrative work by automating repetitive processes with technology, Broker Buddha was named to relate to its target audience—brokers—and to give a nod to the value of its product—simplicity.
Interplay had witnessed how FounderShield, another one of its portfolio companies and the December 2018 Rough Notes Agency of the Month, used technology to streamline both front- and back-office operations without using an agency management system. The firm realized there was an opportunity to do something similar for other agencies.
Mark Peter Davis, managing partner of Interplay, helped develop the original Broker Buddha concept by bringing on board Jason Keck, a Harvard computer science graduate and former head of business development for Shazam and Tumblr.
"Interplay asked me to co-found and lead Broker Buddha, not because I knew all about commercial insurance, but because I knew about building businesses with technology and using digital media to get and keep people's attention," says Keck, Broker Buddha's chief executive officer. "We founded the company in May 2017 and launched the first version of the platform six months later."
The platform
The core Broker Buddha product is a customer engagement platform that helps independent agencies grow their business through interactive, customer-friendly online applications.
"The platform is used primarily by independent agencies for pre-renewal operations and new client intake," says Keck. "We're also beta testing a platform for carriers and wholesalers, which integrates seamlessly with our customer engagement platform to transfer files and data from an agency directly to its market partners. This is important for carriers because they historically struggle with receiving partially completed, handwritten applications."
The platform includes a market submission tool for excess and surplus lines applications, allowing agencies to send submissions to multiple carriers at once using a single interface.
"We combine CRM (customer relationship management) functionality with a library of over 1,000 smart forms and workflow management tools to streamline operations," Keck says. "Whether it's a carrier supplemental or a broker questionnaire, the average time from sharing an application with a client to getting it back is three and a half days."
Other key features include:
A dashboard to manage application workflow and track progress
An activity log of every event, including emails sent by the agency and opened by the client
A CRM tool to store company info, contact info, application info and signed documents
The ability to create and configure smart forms using 20 different question types and the ability to define required questions, add tooltips, and build conditional logic
The ability to publish application links on an agency website or embed smart forms so clients can initiate the application process themselves
The ability to fully brand the site with agency colors, logos and images, as well as customize message templates to use agency tone of voice
A Zapier application (a tool that connects apps to automate tasks) to extract data from Broker Buddha into any third-party web app
The ability for clients to assign application questions to other users in the company
Single Sign On with Security Assert-ion Markup Language (SAML), approved on the Okta marketplace
A comprehensive training and activation process is included with the platform.
"After a month of setup and training, one of our customer success team members goes onsite to spend extra time with each agency user and address more specific implementation questions," Keck says. "In addition to that, we have a chat feature built into the platform that clients can use to connect with our customer success team and resolve questions."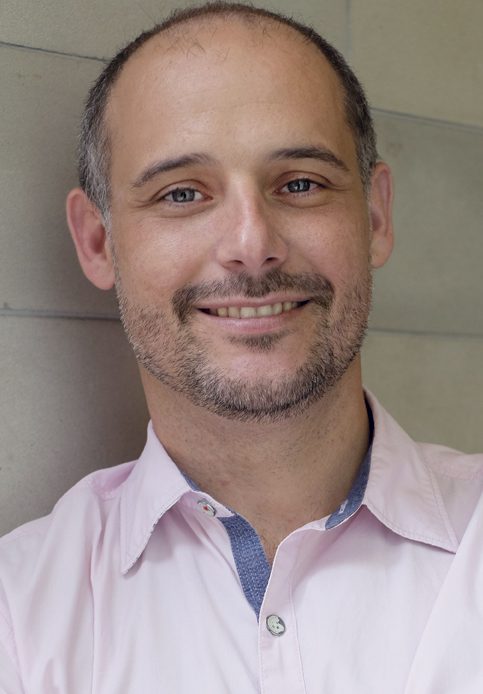 Agency perspective
Hundreds of agencies currently use the Broker Buddha platform. One of those, as mentioned earlier, is New York-based Founder Shield.
"As part of our incubator, Interplay, we knew about Broker Buddha before it even started," says Carl Niedbala, co-founder and chief operating officer of Founder Shield. "Mark Peter Davis saw the success we were having with our home-grown tools and realized there was a huge opportunity to develop something similar for other agencies.
"Our specialty has always been customer experience, and technology is a key part of it. We recognized that we could influence Broker Buddha's product development for our needs while offloading engineering and support costs and focusing on sales and service."
This product development led to the creation of a platform that allows Founder Shield to save numerous hours on repetitive daily tasks.
"The best thing about Broker Buddha is the amount of time it saves in our pre-renewal operations," Niedbala says. "Most agencies spend hours pre-filling applications and sending nagging client emails, but with Broker Buddha that's all handled for us.
"It's also a huge value when it comes to new business intake. Not only can we capture lead information from prospects, but we also can capture risk information and instantly generate signed documents for quoting and binding coverage without any double entry.
"We can also set up custom 'packages' on the platform and link them to specific landing pages that allow us to more effectively dive into new markets," Niedbala continues.
"In addition, the Zapier app has helped us integrate with our custom-built agency management system on Salesforce as well as generate instant quote requests to our primary markets."
Founder Shield appreciates the benefits of its partnership with Broker Buddha and recommends it to any agency that is looking to upgrade its technology operation.
"You need to accept some operational changes in both the back and the front office to realize the benefits, but once you get through those changes, it will change your world," Niedbala says. "Change is often hard, but it's worth it in the long run.
"The team at Broker Buddha helped our team understand how to use the new tools and features and helped us figure out the best way to implement new business sales strategies using the platform. They're an amazing partner and are the backbone of our business.
"As part of the same incubator, we've had the opportunity to spend time with Broker Buddha's leadership team to drive product requirements and help them prioritize feature development. They look to us as a thought leader, innovating around customer engagement and back-office processes, and we look to them as a solution provider, delivering the tech and automation tools we need to differentiate," Niedbala concludes.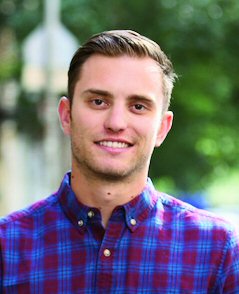 The future
While Buddhist monks focus on living in the present, in the ever-changing world of technology it pays to look ahead to the future.
"Our roadmap includes improvements in three key areas," Keck says.
"The first is personalization. Brokers can be apprehensive about replacing human processes with automation, especially in the front office where they touch their clients, so we're continuing to invest heavily in tools that will allow agencies to customize the user experience for their clients and deliver a highly personalized experience.
"The second area is revenue generation. Agencies grow their book in two main ways: by signing up new clients with new policies and by selling new policies to existing clients. Our Web Links feature already lets a client or prospect select coverages and initiate applications on an agency website.
"We're now taking our Web Links feature for new business and introducing it into the renewal submission process, allowing clients to apply for new coverages themselves when they are getting their renewal policy quotes. We're also building out social sharing tools so clients can leave reviews and post positive feedback about their agencies on social media.
"The third key area is efficiency tools," Keck continues. "At the core of our platform is workflow efficiency, and the more efficient we can make an agency, the better. We can integrate with Veruna and TechCanary using our Zapier app, and we're partnering with Vertafore to integrate with AMS360. This will materially reduce the double-entry work that frustrates agencies to no end.
"In addition, we now have a stand-alone eSignature feature so agencies can replace their eSignature solution (DocuSign/InsureSign) with Broker Buddha. Finally, we're releasing an updated version of our schedule-editing tool so clients can keep their auto and property lists up to date online."
If your agency has been suffering from repetitious work overload and could use a boost in technology, take a moment to reflect and consider whether Broker Buddha is right for your agency's rebirth.
For more information:
Broker Buddha
www.brokerbuddha.com