AGENT FOR THE FUTURE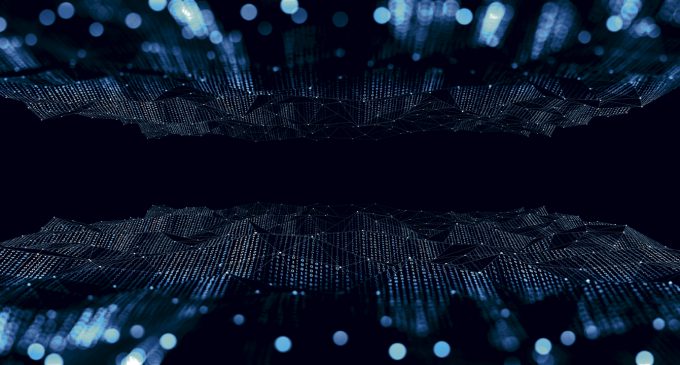 AGENT FOR THE FUTURE
Excellence in technology, innovation, marketing, community engagement, and customer experience are recognized
By Dave Willis, CPIA
Customer experience is every-thing to Paradiso Financial &Insurance Services. The Stafford, Connecticut-based agency supports that belief with a range of technologies and processes that drive nearly two dozen annual client touch points. Such focus and engagement, coupled with other cutting-edge initiatives underway at the agency, led to it being named 2019 Agent for the Future.
The Liberty Mutual Safeco Agent for the Future award was created last year to showcase innovative North American independent agencies (IAs) focused on improving customer experience and driving ongoing success. This year's 75 or so nominees demonstrated success in leveraging technology, extra-ordinary focus on customers, exemplary community commitment, and a strategic approach to future success in and for the independent agency channel.
"The market today is challenging," says Tyler Asher, president, Independent Agent Distribution, for Liberty Mutual Business Lines and Safeco Insurance, "so we want to shine a light on agents who are really showing strategies required to stop the inertia that a billion dollars of direct-carrier advertising can create. We're highlighting agents who are running toward change, not away from it—agents who can inspire the entire channel."
Three things stood out to Asher in this nominee cohort. "First, winning IAs are leveraging data everywhere," he says. "From conducting NPS surveys to tracking sources of new business, future-looking agencies that leverage data to add value in new ways are winning today and will continue to win going forward.
"Second," he says, "they embrace technology as a transformative lever to enhance their customer experience. Whether through marketing automation or process automation, winning agencies that are investing in technology see results.
"Last, and most impressive," Asher notes, "winning IAs approach their work with a tremendous spirit of generosity. In local communities and professional networks, they willingly share time and expertise to lift others up."
Paradiso Insurance owner Chris Paradiso says, "We are honored to be recognized. Our team is all in when it comes to living a brand that's passionate about delivering a great customer experience. I'm proud that we're part of an industry that cares so much about the customer, and I'm thrilled that our team members' efforts are noticed."
Always engaged
"Chris has been a digital pioneer for several years," says competition judge Jeff Roy, who together with his wife Una owns Clinton, Ontario- based Excalibur Insurance Group, the 2018 Agent for the Future. "Paradiso Insurance has been at the forefront of adopting technologies, processes, and approaches to delivering an outstanding customer experience. A key accomplishment is the agency's detailed series of relevant client touch points."
Those touch points include handwritten cards, comprehensive email marketing campaigns, and implementation of the Rocket Referrals customer engagement program. "We are consistently in front of customers," Paradiso says.
The agency employs a blended touch point strategy. "Our email efforts start with a 'Thank You' email and then one suggesting they download our agency mobile app," Paradiso says. "The next email explains our services along with ways to connect with us on social platforms. Finally, we email a link to a video that explains our agency's 12 promises," which set service and relationship expectations.
Handwritten notes echo digital messages for the first two weeks. "In week three," Paradiso explains, "we send a postcard outlining our agency promises, and in week four we send a postcard with team member pictures, thanking clients for their business."
Two-way communication also is important. "Our online callback feature provides a personalized, efficient way to connect with website visitors," Paradiso notes. "And our (Rocket Referrals-powered) review platform helps us understand our clients better and show them how much we value them by always responding."
Marketing approach
Rough Notes readers likely know Chris Paradiso. His agency was our August 2009 Agency of the Month, and he received our 2011 Community Service Award for philanthropic efforts on behalf of Connecticut Children's Medical Center. Today he's on our Agents Editorial Advisory Board and pens a regular magazine column, "Tactical Tech," that helps other agents use emerging technologies to boost marketing success.
Marketing's a staple at Paradiso Insurance. "It's something we believe in wholeheartedly," Paradiso explains, "but we don't tackle it alone. We employ a combined 'on the ground' and 'partner 'approach. By that I mean a joint effort between staff and outside professionals.
"I firmly believe in engaging and equipping team members as ambassadors for our brand," he says. "I believe too in partnering with outside professionals who possess knowledge and talents that we don't and who bring new, fresh ideas to the table."
One such partner, BriteBee.com CEO Keagan Henson, observes: "Great outside partnerships are intertwined within the Paradiso team culture. They're always working to be the best, and they're always eager to test, learn, dream, and win."
"Paradiso Insurance has developed a detailed and deep brand," Roy adds. "The agency has a huge social media following and is passionate about delivering content that resonates with its community and is always on brand."
The agency combines successful implementation of social media, search engine analysis and optimization, video and other content, and more. As important as those tools are, they're just that: tools supporting a focus on customer engagement and the value the agency places on neighbors.
Community focus
"A long-game strategy we've invested in for years is community involvement," Paradiso notes. "We're passionate about serving it unreservedly. We not only gain many valuable clients from this; we also hone our agency's culture, and that translates into our marketing voice."
Anyone who's spent time in Stafford Springs—or with Chris or on any Paradiso Insurance social page—recognizes this local focus. "We love our community," Paradiso notes, "and the best way to demonstrate that is for our actions to match our words, by being heavily engaged."
One popular agency-hosted event is an annual Flag Day celebration. "It's a highly attended event each year that's designed to support our veterans and celebrate our freedom," Paradiso explains. "We host a big cookout, and outside vendors show up with games, prizes, and giveaways."
During the lead-up to Flag Day, the agency runs a flag exchange where residents can bring their old flags and trade them in at no cost for new, American-made flags. The agency engages a local Scout troop to make sure old flags are disposed of properly. Today the agency leverages the patriotic approach and offers within its "Welcome to Our Agency" program a flag kit or a flag-themed T-shirt to new homeowners clients.
Other local initiatives run the gamut. "We're involved in everything from the nationwide Kindness Revolution and Random Acts of Kindness initiative to our local Bikes for Reading program, Pajama Donation Drive, Reverse Trick-or-Treat, and Easter Egg Hunt," Paradiso explains. "Through these we affect the lives of people of all ages. Our goal is to inspire them to move forward, respect and honor people, and work even harder so they have the opportunity to give back."
While many community initiatives benefit individuals, the agency also shows love to local businesses. "Our partners program connects commercial lines clients with personal lines ones, promoting businesses and offering product and service discounts," Paradiso notes. "Also, we hold in-office social media classes for businesses—helping them grow their businesses by showing them how to use social platforms for promotion."
Changing things up
To enhance customer experience, Paradiso Insurance has implemented operational changes. "A frequent message you'll see from us is, 'You are worth more than 15 minutes,'" Paradiso explains. "We're dedicated to offering quick, efficient, and personalized service to each client. "To this end," he adds, "we extended our hours of operation to include Saturdays, we have someone answer the phone 24/7, and we've integrated technologies on our websites and in our management system so we can respond more quickly to client needs.
"We're continually researching and finding ways to leverage automation so team members can focus on people rather than tasks that can be streamlined," Paradiso notes. "In the end, what sets us apart from 800-number carriers is our ability to build and maintain true, lasting relationships."
The agency—long focused locally and with a bent toward personal lines—saw another change a few years back when it entered the program business. "One area we proudly call our own is our FedEx program, which has served FedEx contractors for some time and recently expanded to include Amazon drivers," Paradiso says.
"Our niche focus and passion for these customers let us create a world-class experience and retain top-level expertise in this confusing and evolving industry," he adds. "What also separates us is our full-time, licensed claims adjuster who works only with these clients and their claims."
Looking ahead
Paradiso Insurance isn't resting on its laurels. Never has. And likely never will. The team is continually searching for and finding new ways to attract and engage prospects, enhance the customer experience, bolster relationships, and leverage technology.
"As an Agent for the Future we must keep building and innovating," Paradiso notes. "We do that well today, but if we don't continuously evolve and seize opportunities, we'll grow stagnant. That's not acceptable."
To help unearth such opportunities, Paradiso has teamed with up-and-coming tech firms that are building new industry solutions. "We're excited to work with some bright young insurtech-community minds to explore and implement new ways of doing business," he explains.
"It takes perseverance to address the market's digital challenges," he adds, "but many great partners and startups are willing to advocate for independent agents and help us grow. There's no better time to be on the ground floor of new technologies and new ways of doing things."
Not only is Paradiso unwilling to rest on past accomplishments; he also is unselfish with his knowledge. "Chris started Paradiso Presents several years ago," says Roy. "Through it, he speaks to thousands of agents all over North America about how to transform their agencies using digital marketing, social media, and other tactics."
"Through Paradiso Presents, we encourage independent agents to move forward and embrace the digital space," Paradiso explains. "Our hands-on approach gives agents the opportunity to easily implement what they have learned."
The agency also released Be the Last Agent Standing, an annual publication that contains marketing and technology insights from Paradiso, fellow agents, and others who serve independent agents. "They share their unique abilities," Roy notes, "and proceeds go to charity." Again, Paradiso also shares his knowledge through his regular "Tactical Tech" column in Rough Notes.
Industry partners are taking note. Henson says, "We appreciate agents who advocate for others. Chris's dedication to the channel's growth, his early adoption of innovation, and his marketing success are inspiring. He doesn't look at opportunity as something for his agency alone; instead, he pushes for others and tests ideas to benefit peers across the country."
Paradiso adds, "We're keeping up with the times and encouraging others to move forward. This helps them, and it also helps us stay alert, learn new strategies, and implement emerging technologies as early adopters."
Roy puts it like this: "A rising tide floats all boats, and Paradiso Insurance is a rising tide for independent agents. A true agent of the future leads by example and helps others by sharing, collaborating, and teaching what they've learned. Chris and his team may have their own names on the back of their jerseys, but they wear the independent agent community name on the front."
"In 2020 and beyond," Paradiso says, "we envision our agency staying true to its values but looking different than it does today—by implementing a strategy that incorporates greater use of advanced media, new marketing tactics, and a more modern, consumer-focused approach to the customer experience."
Asher adds, "Paradiso Insurance truly embodies what it means to be an agent for the future. From their work implementing innovations that drive outstanding customer experience to their focus on brand consistency and niche expertise, the agency is a great example to others. Plus, Chris and his team willingly give back to their community and to our industry as a whole.
"We at Liberty Mutual and Safeco are honored to name Paradiso Insurance our 2019 Agent for the Future award winner."
For more information:
Agent for the Future
www.agentforthefuture.com
Paradiso Presents
www.paradisopresents.com