ACCIDENT INSURANCE GAINS MOMENTUM
Carriers upgrade products to serve a widespread need
By Thomas A. McCoy, CLU
Voluntary insurance executives are bullish on accident insurance, and their companies are backing them up by introducing new accident product enhancements. It's free enterprise at its best—a sales opportunity breeding competition, creating more choices and product upgrades, and better ways to serve customers.
"The accident market is seeing more policies that provide greater flexibility in terms, more value-added benefits and even the entry of new players into the market, which provides more selection options for consumers," says John Thornton, executive vice president of sales and marketing, of Amalgamated Life Insurance Company.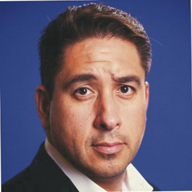 Prior to last year, Reliance Standard had achieved strong double-digit annual growth in accident insurance for several years. Then in 2019 it overhauled its accident contract to achieve greater flexibility and customization options, explains Joe Quintana, national practice leader, voluntary benefits.
"We used to have three fairly set-in-stone plan designs—low, medium and high," he says. "Now, we've increased the covered services to 31, and each of those services has a benefit multiplier that can be dialed up or down individually based on demographic information, claims experience and other factors. The product can be tailored as there is data to support it."
The bottom line, adds Quintana, "For 2019 we nearly doubled our accident sales, a 194% increase, compared to 2018, and we have a nice tailwind going into 2020."
The Guardian Life Insurance Company introduced a new accident insurance product last year with two distinguishing features. One, a "rainy day fund," enables insureds to tap into coverage up to $500 to pay for treatments insurable under the plan but not covered in a defined period—such as for follow-up visits or physical therapy.
"We're seeing insureds using the rainy-day fund benefit to pay for follow-up X-rays since a plan typically covers one set of X-rays per accident," says Michael Estep, vice president of group products and worksite leader for Guardian. "It's great when you design a benefit with the consumer in mind and you begin to see it utilized."
Guardian's other enhancement, again designed to encourage utilization, is an injury-free benefit which is paid to an insured who remains claim-free for five years, even if the insured has wellness or base-line concussion claims during the five years.
"Guardian and other carriers are making considerable investments in benefit education and the enrollment experience," Estep notes. "This is helping employees understand the product better and how it fills gaps created by high deductibles in the health plan. We see accident insurance sales continuing to climb for those reasons."
Aflac added a range of benefits to its accident product in 2019, including an expansion of places where an insured may seek treatment—for example, X-rays taken anywhere, not just in an emergency room—and to treatments by nurse practitioners and physician assistants as well as doctors. Also new are home modification expenses and injuries relating to organized sporting activities.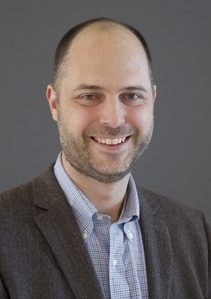 "We look at claims patterns to determine how benefits are performing and if additional benefits need to be developed," says Wendy Herndon, second vice president of product launch and adoption at Aflac. "For example, we were seeing a rising number of injuries to customers with prosthetic devices, where their prosthesis was damaged. So, we adjusted our policy to cover repairs to these devices damaged in an accident."
Herndon says accident insurance "is often the gateway product to other supplemental benefits. It's easier for people to understand the need and relate to the potential of having an accident and the costs associated with an injury than to a hospital indemnity policy, when people think they may never be hospitalized.
Quintana agrees that accident insurance is often the first step for voluntary benefits purchasers.  "Group accident is an entry point, a benefit you pick because you're pretty sure you'll get some use out of it. It's a gap filler for the fender-bender, the fall off a bike, the slip and fall on ice."  From there, hospital indemnity and critical illness can be added.
"The idea of being armed with tools for what could easily happen and being prepared for the things we hope won't happen make these three products work well together," says Quintana.
"Selling all three products (accident, hospital indemnity and critical illness) to a new client all at the same time doesn't happen too often," Quintana continues. "More often, an existing client with one or two supplemental health lines will come back looking to expand their offerings. This is a great occurrence because it generally means the employer has seen firsthand the value of the benefit and is comfortable with the carrier's claims administration and their employees' overall experience."
Aflac took a new approach to marketing accident, hospital indemnity and critical illness three years ago when it introduced BenExtend, a packaging of all three coverages. It pays 80% of the benefits it would pay for under its separate accident, hospital and critical illness plans. It is offered both on an employer-paid and voluntary basis, and with a choice of three levels of protection—high, middle and low.
"We designed BenExtend for busy workers who want fewer benefit choices to scroll through, yet don't want to miss out on valuable coverage," says Herndon.
According to Eastbridge Consulting Group's 2018 MarketVision™—The Employer Viewpoint, 37% of U.S. employers offer accident insurance—16% of them on a voluntary basis; 9% on an employer/employee shared basis; and 12% as employer-paid coverage.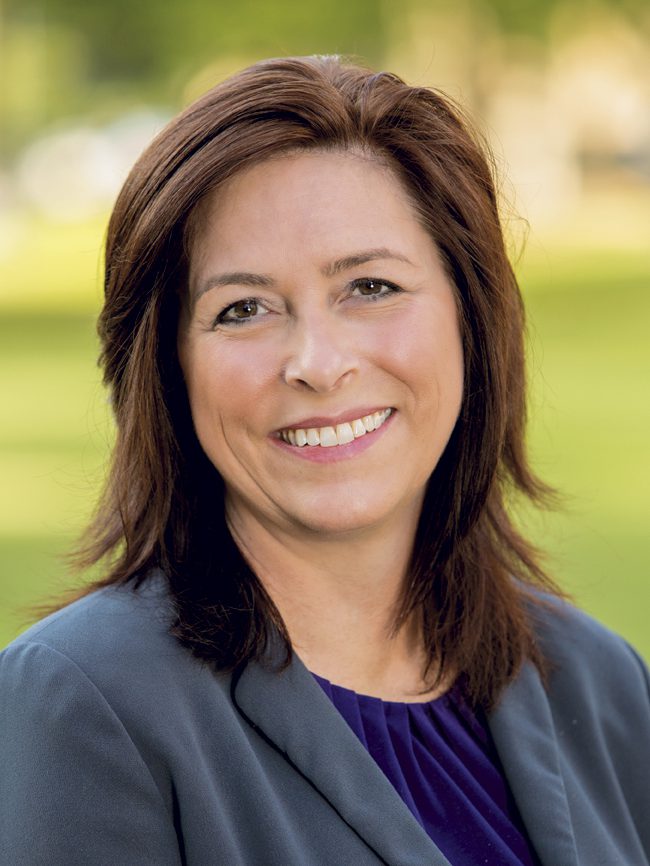 Quintana has been monitoring the market for employer-paid coverage. He says, "Although it is too soon to obtain complete figures, 2019 was far and away a high-water mark for quoting employer-paid accident plans. In some cases, the quote is experimental, just kicking the tires. Sometimes it's a way for the employer to soften the move to a higher-deductible medical plan.
"For some groups," he adds, "buying the accident and hospital indemnity coverage is actually cheaper than contributing to an HSA and provides the same or better value. Probably between 15% and 20% of employer-paid quotes will sell."
Last September, Guardian Life conducted market research that pointed to new opportunities to promote accident insurance. Guardian sponsored a survey of consumer attitudes about accidents and accident insurance; it also gathered data about their interest in adventurous recreational pursuits. It found that 80% of Americans plan to travel in 2020, and two-thirds are interested in "adventure vacations." They could be going mountain hiking, whitewater rafting or zip lining, for example.
Almost half (49%) of those adventure seekers know someone who has been injured on vacation or have themselves been injured on vacation. Even among traditional (non-adventure seeking) vacationers, 34% have been injured or know someone who has been injured on vacation. Of those who reported being injured on vacation, 75% needed to seek medical attention and only 20% said they feel completely confident they could handle the medical costs associated with an injury that occurs on vacation.
Estep says, "It's a trend among marketers of all kinds of products—cars, for example—to portray adventurous recreation in their ads." With accident insurance, he notes, the connection to adventure-seeking activities is clear. "We think it resonates with consumers to talk about it.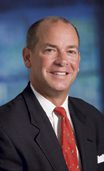 "Sometimes it isn't the extremely adventurous activities that produce injuries," he continues. "It can be simple things like hiking, snorkeling or skiing. I would call the phenomenon 'adventure travel/getting out there and experiencing the world.' Often while doing simple things like hiking, people slip on a rock and break an ankle."
Guardian's research, which was based on interviews with 2,000 adults nationwide, balanced by age, gender and income, also found that 42% of respondents were not clear about what accident insurance covers (18% believe it covers their car in an accident and 24%aren't sure.) According to Guardian's research, 28% of Americans are enrolled in an accident insurance policy.
"We think accident insurance is a good fit for just about everyone," says Estep, "but obviously as an industry we need to do a better job of educating people about what the product does."
Workers compensation coverage for accidents can be another source of confusion, Thornton says. "Some workers assume that if they are in an accident commuting to work that workers compensation will cover them. This is generally not the case. Similarly, not all injuries sustained during work-related business travel or at work are covered under workers compensation. There are exceptions, and they vary from state to state."
Executives in the market say accident insurance can be appropriate for a wide range of ages and other demographics. "No one is immune to an accident," says Herndon. About half of Aflac's accident business covers an individual employee and half extends to other family members.
Thornton says, "Traditionally the primary buyers of accident insurance have been men in their 30s or 40s purchasing coverage individually. The next largest category is those buying family coverage (12% of Amalgamated's accident business currently). Today with women contributing equally to the family finances, there's an increase in women buying this insurance."
New data from Guardian's seventh annual Workplace Benefits Study points to another reason for employers to consider adding accident insurance to their employee benefits lineup. The availability of accident coverage may lessen the likelihood of workers compensation fraud for employers with high-deductible health plans (HDHP). Among the study's findings:
Nearly one in five employers with an HDHP reported an increase in fraudulent workers comp claims since 2017, almost three times as many as those without an HDHP.
One in four employers experienced a decline in workers comp claims after offering voluntary accident insurance.
"By offering voluntary accident insurance, brokers have an opportunity to coordinate their services between the group benefits and risk management sides of their employer clients," says Michael Naumann, Western U.S. practice leader for Guardian.
Carriers in the accident market know their success depends on how clearly they explain product choices to plan participants during open enrollment. "We communicate with employees in person, and through email and online tools, and we provide agents with a wide range of educational materials," says Herndon.
At Amalgamated, Thornton says, "We make information readily available to employees on the platforms they want—online and accessible through their mobile devices—and we back that up with knowledgeable product specialists on-site during enrollment periods to answer all of their questions. The goal is to help employees make informed buying decisions.
"We've shown continued growth in the number of individual employers and multi-employer groups offering our accident plans and in the numbers of employees purchasing them," he says.
Quintana says, "When it comes to enrollment and implementation, some of our greatest successes have come from employers and brokers who recognized the value of the benefit and put in the time to collaborate. It's more than just reinsuring someone's deductible. The more you know about your employees, the better we can be as a solutions provider.
"With more employers conducting enrollments online as part of an HRIS [human resources information system] or benefit administration platform, we only have as much visibility and access to the workforce as the employer decides. When we have that access, great things can happen."
For more information:
Aflac
www.aflac.com
Amalgamated Life Insurance Company
www.amalgamatedlife.com
Guardian Life Insurance Company
www.guardianlife.com
Reliance Standard Life Insurance Company
www.reliancestandard.com
The author
Thomas A. McCoy, CLU, is an Indiana-based freelance insurance writer.