Specialty Lines Markets
BOAT INSURANCE
The recreational boat market has recovered—but has changed; be prepared
By Joseph S. Harrington, CPCU
Boating is back, modestly overall, but in a big way for insurers and producers prepared to manage liability exposures for a growing range of risky recreational activities.
Registered boat ownership in the United States rose steadily to a peak of about 13 million in 2005, but fell from 2008 through 2014, before rising again slightly and leveling in recent years at about 12 million craft. During the drop-off, the boating industry fretted about a lag of ownership among young people.
Today's boating market appears to reflect a generational shift in taste for watercraft.
The National Marine Manufacturers Association (NMMA) reported in January 2020 that 280,000 new power boats were sold in 2019. That amounts to the second highest total since 2007, despite a 7% decline in sales of new freshwater fishing boats, long a mainstay of American boating.
What is lost in leisurely fishing is made up, in part, with high-powered aquatic recreation. Sales of new personal watercraft (better known by their brand names of "Jet Skis," "Wave Runners," and others) increased 6% in 2019, as did sales of "wake sport boats," designed for wake surfing and wakeboarding activities popular among young people.
For insurers of watercraft, these numbers present two contrasting types of risk:
The large property but relatively low liability exposure posed by fresh-water fishing boats and "cruisers" (larger craft for entertaining), which together accounted for 78,000 new sales in 2019; and
The lesser property but high liability exposure of personal watercraft and wake sport boats, which account-ed for 84,000 new units sold.
Center console
Renewed growth in the overall market for boats has renewed optimism among insurers about the opportunities for writing marine coverage.
"Buyers' confidence is strengthened with a good economy," says Jeremy Backman, vice president for recreational marine sales at Chubb. "There is an enormous growth opportunity as clients trade in and move up in their boat ownership."
Backman adds that "new boat models with new technology and conveniences are coming to market and, as a result, people have begun looking for new boats."
One of the biggest developments in that regard is the adaptation of center console navigation to freshwater boats, according to Morgin Freeman, senior underwriter for Midlands Management Corp., a leading provider of boat insurance.
"Once thought of as for saltwater fishing boats only, the center console has quickly become one of the largest and fastest growing segments of the pleasure boating market," she says. "Most leading boat manufacturers have created their own versions of center-console craft; they are widely available to every demographic of boat owner, including the very high-end, luxury market, as well as speed boaters.
"This trend will continue into the foreseeable future for all types of waterways, including lakes, rivers, and intracoastal channels," Freeman adds. "Insurers would be wise to educate themselves and develop coverages for the center console."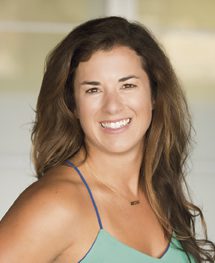 Technology costs
Development of center-console craft is one example among many of the growing sophistication of marine technology. Like auto insurers, boating insurers find that high-value technology can make for greatly increased severity of what were once routine losses.
"We're seeing technology play a large role in the cost of boats," says John Beachley, national product line director for yachts at International Marine Underwriters (IMU). "Values are continuing to increase, as is the cost of claims."
"Technological advances like those seen in autos and homes are directly affecting the boat industry," says Backman. "These include features such as entertainment systems, communications equipment, navigational aids, and engine technology. In fact, often when damage occurs to a component of a system, the entire system needs to be replaced, resulting in increased claim costs."
Casey Freeman, owner of Freeman Marine Sales (and Morgin's husband), notes that newly minted watercraft include digital touch-screen dashboards, multiple large GPS screens, Bluetooth technology, applications for remote system controls, and other "smart" technologies.
"In the same way that auto insurers are discovering that new technology on the outside of a car—while making us safer—has resulted in more costly repairs, so it goes in the marine industry," he says. "Even technological advances in paint and gel coats have increased the cost of repairs."
Weather cats
The growing cost to repair and replace watercraft has really hit home for insurers in the wake of weather disasters that have struck coastal areas of the United States in recent years.
"Collectively, boating insurers lost hundreds of millions of dollars in the last several major hurricanes in the U.S.," says Morgin Freeman, citing Superstorm Sandy and Hurricanes Harvey and Irma as particular examples. "The catastrophic hurricane seasons over the past decade have forced some insurers completely out of the market and others to increase rates and reevaluate their programs."
"Recent hurricane activity has forced the market to make some changes to appetite and pricing," says Beachley. "While we monitor our aggregates in these areas closely, we also require hurricane [risk management] plans and have separate windstorm deductibles in high-risk areas."
While the U.S. Coast Guard and other public agencies provide valuable courses and other resources on boating safety, there are few public requirements for boaters to acquire insurance.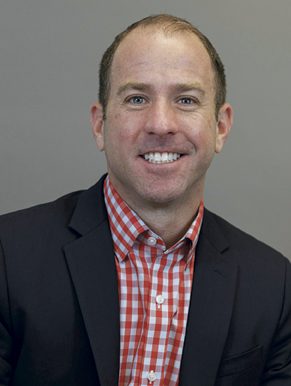 "Insurance requirements vary by state, with some states not requiring it at all," says Backman. "A recreational marine P-C policy can insure damage to the vessel from a covered accident and—more importantly—provide liability coverage for damage and injuries to others as a result of a covered accident."
Backman adds that some boat policies, including Chubb's, provide uninsured/underinsured boaters insurance to compensate insureds and their guests if they are injured by an uninsured or underinsured boater.
Casey Freeman also sees very few public requirements to be insured for boating. "In my experience, some marinas and banks providing boat loans are the only entities putting insurance requirements on the pleasure boater," he says.
Client connection
With boating back on track, to use a mixed metaphor, it's clear that awareness of and expertise in boat insurance products will continue to be essential for agents and brokers seeking to attract and retain valuable personal lines accounts.
"People love their boats," says Beachley. "If an agent can help a client secure an insurance policy for their boat, there will be more opportunity for that agent. These clients don't just need boat insurance, they need other everyday coverages, and agents can benefit from that partnership."
"Despite the ups and downs of recreational boating, the boat insurance market is still a solid source of revenue for retail agents along all American waterways," says Morgin Freeman.
"One of the biggest trends in the last decade in the insurance industry has been bundling coverages, such as home and auto with a single insurer on a single policy," she continues. "The popularity of this approach has insureds asking for it. Insureds believe that if whenever they can bundle home, auto and/or boat together, they are getting the best deal.
"If a retail agent wants the home and auto policies, then they have no choice but to also offer marine coverages or they can potentially lose a customer," she adds. "The retail agent must look at it as a value-added product, one that produces revenue, drives customer loyalty, and creates demand for core products."
For more information:
Chubb
www.chubb.com
International Marine Underwriters
www.imu.com
Midlands Management Corp.
www.midlandsmgt.com
The author
Joseph S. Harrington, CPCU, is an independent business writer specializing in property and casualty insurance coverages and operations. For 21 years, Joe was the communications director for the American Association of Insurance Services (AAIS), a P-C advisory organization. Prior to that, Joe worked in journalism and as a reporter and editor in financial services.