ACCIDENT INSURANCE TODAY
Higher deductibles and other factors drive continued interest in this increasingly important protection
By Len Strazewski
The higher the deductible, the more likely it is that employees may not be able to pay all they owe under contemporary high-deductible health plans (HDHPs). And as corporate health insurance premiums continue to increase, more employers are switching to HDHPs.
How can agents and brokers help corporate clients protect their workers without increasing benefit costs? Accident insurance, sometimes employer-paid but most often voluntary and paid by the employee, is one option, insurers say.
"For the most part, employers are always looking for ways to save on their employee benefit costs, to reduce the trend toward higher and higher health insurance premiums," explains Alan Hirschberg, vice president of supplemental health products at MetLife in Bridgewater, New Jersey. "So employers continue to move toward high-deductible health plans, usually with health savings accounts."
However, Hirschberg says that industry studies indicate that many employees do not have adequate savings to cover the deductibles that can be in the range of thousands of dollars, and they have not contributed enough to health savings accounts to cover deductibles and coinsurance.
"Medical expenses can mount up quickly with emergency room admission, x-rays, a short hospital admission and follow-up care, all falling under a deductible," he explains. "So employers are also looking for ways to soften the financial blows."
Accident insurance—often part of asuite of voluntary benefits that can include critical illness insurance and hospital indemnity insurance—is an increasingly popular way to make protection available to employees who may need it without increasing employer costs, he says. At MetLife, voluntary benefits sales are up 50% over the past two years as employees recognize their needs, he says.
Bryan Burke, director of voluntary product management at Sun Life in Boston, Massachusetts, says accident insurance sales are growing and may be more popular with employees than their employers realize when they are communicated well.
He cites LIMRA industry research that indicates that only about 8% of employers think that their employees want supplemental accident insurance but about 21% of employees want the coverage. That's only a few percentage points below their desire for short- andlong-term disability insurance and vision and dental benefits that also are sold as employee-paid voluntary benefits.
"There is a lot of generational difference, and much of the interest is driven by demographics," Burke explains. "People with active lifestyles or young families understand the potential expenses they face. Sports enthusiasts, weekend warriors and do-it-yourself enthusiasts are all at additional risk of accidental injuries, and many recognize the risks and their costs."
Some employers understand the needs and are providing a paid level of accident insurance with a way to buy additional coverage, Burke says.
As employers realize the value of these benefits, they are turning to their agents and brokers for help in educating employees about their financial needs and constructing a flexible voluntary benefits package that can allow employees to match those needs with appropriate levels of protection. This dynamic is driving the evolution of new benefits with broader but also more carefully targeted applications.
Accident insurance products themselves are hardly new. Employers have been providing coverage for serious accidents as part of accidental death and dismemberment (AD&D) insurance for decades, usually paid by the employer and purchased as part of the employer-paid life insurance benefits.
However, AD&D coverage is limited, most often restricted to the most serious of injuries involving the loss of a limb or an eye and supplementing health and life insurance benefits. AD&D does not meet the needs of employees and their families in covering expenses that fall under higher deductibles and coinsurance.
"AD&D is still a popular benefit, most often as a supplement to life insurance benefits," explains Matthew Montminy, vice president of group benefits product management at The Hartford. "It is inexpensive and can be bought as a rider to group life insurance or as a stand-alone product. It is not medically underwritten, so employees do not have to undergo tests or examination."
However, he notes, the coverage is limited.
Many employers also provide travel accident insurance, which combines AD&D benefits with travel assistance and travel medical benefits, such as medical evacuation and other international health services.
"Travel accident insurance is also inexpensive to employers," Montminy says. Some policies cover business and pleasure travel, so employees going to a training event or even an offsite Christmas party could be covered, as could those traveling for non-work reasons. Agents and brokers who specialize in property/casualty insurance find travel accident to be a good point of entry for discussing benefits products, since travel accident is often initiated as a risk management issue rather than a traditional benefit plan.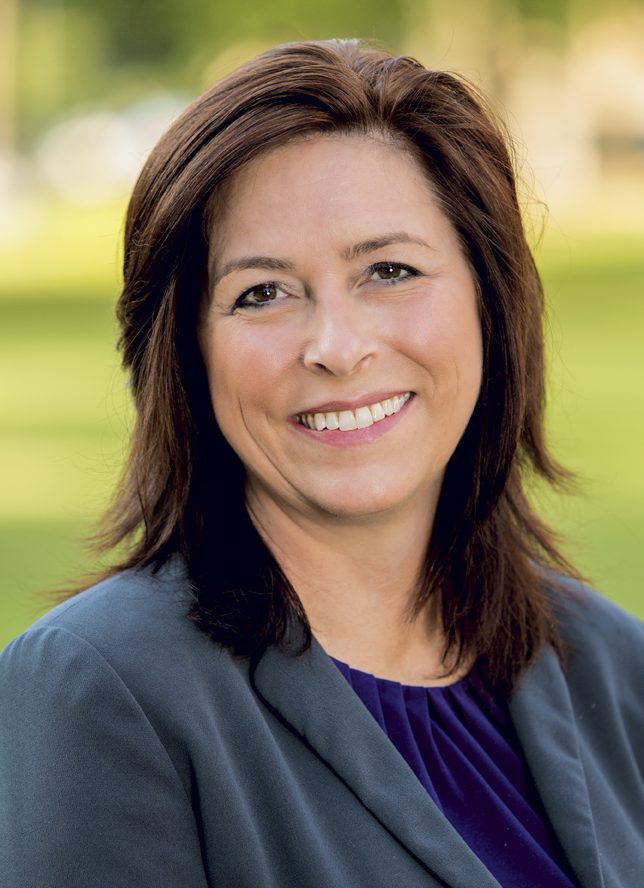 Filling gaps
The accident coverage that is growing most rapidly, Montminy says, is a more comprehensive offering that provides income protection and funds to cover often-uncovered costs such as transportation, babysitting, and other expenses not included in more traditional medical insurance, as well as covered expenses under a high-deductible.
These new accident insurance plan designs continue to evolve, covering more specific accidental injuries than ever before, insurers say, and providing more related services that promote wellness and healthy lifestyles. For example, some plans include telemedicine to provide access to medical services at a lower cost. Some promote wellness with a single cash incentive of $400 or more to encourage and pay for biometric screenings that may not be covered by HDHPs and that can identify developing health risks.
In most states, The Hartford provides optional employee assistance plan services and health advocacy services that can pay for help navigating health and related issues not generally covered by health insurance.
MetLife works with agents and brokers in identifying unique needs of employee populations and in shaping accident insurance benefit programs for them. "To some degree, accident products can be flexible to accommodate unique health risks," says Hirschberg. For example, the insurer recently added coverage for a health industry employer that covers benefits for accidental needle sticks and the resulting HIV exposure.
Accident insurance also helps employers address workforce diversity, with benefits that may help them recruit and retain employees whose family needs vary.
Wendy Herndon, second vice president of product development and implementation at Aflac in Columbus, Georgia, says accident insurance and other voluntary benefits have been increasing in importance as employers seek to improve the way they recruit and retain employees without increasing their corporate costs.
She says that Aflac's 2018 WorkForces Report indicates that 34% of employees said improving their benefits package is one thing their employers could do to keep them in their jobs. That answer was second only to "increase my salary." Also, 55% of employees indicated they would be at least somewhat likely to accept a job offer with slightly lower compensation but better benefits.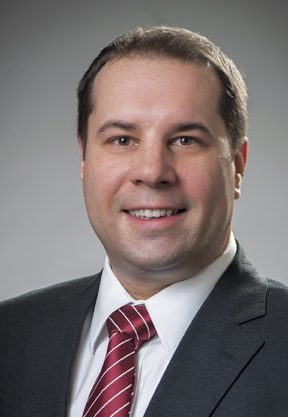 Providing choice
"As businesses look to improve their benefits, it is important to remember that a one-size-fits-all benefit package is no longer as attractive to employees," Herndon says. "Instead, they want the ability to select products that meet their personal situations, and accident insurance can help fill that need.
"The addition of an accident insurance product to a company's benefit offering is one way to give employees additional choices, allowing them to select the policies that best meet their individual needs," she adds.
However, accident coverage is usually offered as part of a suite of voluntary benefits, Herndon says. "According to the 2018 Aflac WorkForces report, a quarter (24%) of American employers with benefits offer voluntary products to their employees—most often short-term disability, life, long-term disability and accident insurance.
"Of those, 61% do so to satisfy employee need, interest or demand," she explains. "Additionally, on the employee side, we found 85% see a growing need for voluntary insurance benefits, up significantly from 63% in 2014."
Herndon agrees that voluntary insurance has increasingly become part of a comprehensive benefits package, due to the rising cost of medical services and reductions in employer-provided benefits, and also due to change resulting from healthcare legislation.
"At Aflac, we saw a 9% increase in the number of employer groups offering coverage, so the market is definitely growing. Our company continues to experience growth in our accident insurance line of business, further indicating growing consumer interest in this type of coverage," Herndon notes.
Educating employees
The evolution of choice in voluntary benefits does have one difficult consequence. The most effective choices are made by well-informed plan participants, and the need for information places a heavier burden on employers, their agents and brokers, and the enrollment process they manage.
As a result, insurers and enrollment management companies are challenged to develop more sophisticated benefit communications using multiple media. Most insurers provide brochures and video presentations that can be delivered online, so they are available in offices or homes.
Many are also promoting Internet-based decision-support software that allows employees and their families to model their needs and make choices that respond to their specific risks.
For example, The Hartford segments employee populations into five personas or lifestyles and the way they prefer to receive information. It then uses the information to propose employee benefit education plans that can include digital tools, such as the company's decision support program, which helps employees identify their income protection needs.
For more information:
Aflac
www.aflac.com
MetLife
www.metlife.com
Sun Life
www.sunlife.com
The Hartford
www.thehartford.com
The author
Len Strazewski is a Chicago-based writer, editor and educator specializing in marketing, management and technology topics. In addition to contributing to Rough Notes, he has written on insurance for Business Insurance, Risk & Insurance, the Chicago Tribune and Human Resource Executive, among other publications.