Looking Back, Looking Ahead

Founded in 1877, this New Hampshire and Vermont agency is now a member of the Hilb Group
Having recently marked its 140th anniversary, Rough Notes is celebrating its long track record of supporting the independent agency channel by profiling agencies that have been in business for 100 years or more. In this month's article, we revisit a firm that was featured in our 100th anniversary issue in 1978 to find out how they've grown and changed over the last 40 years and how they've preserved the values with which they were established so long ago.
By Elisabeth Boone, CPCU
Then …
The Clark Insurance Agency was founded in 1877, and ownership remained in the same family throughout its history. The firm began as G.A. Aldrich & Son Agency and was purchased by Robert M. Clark, the founder's nephew, in 1927.
Mr. Clark's two sons, Wellington Clark and Robert M. Clark Jr., joined the agency, with Robert W. Clark Jr. serving as president.
During the four years leading up to 1978, the agency had grown from six employees to 14, and the growth rate has been 200%. At that point, the agency had represented The Travelers since 1879.
… and now
The agency is no longer owned by any members of the Clark family. Robert Clark retired from the firm in the early 1980s, and David Westover became president.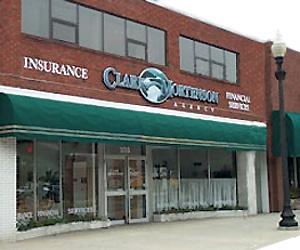 The Clark Agency merged with the Mortenson Agency in 1999 and the combined entity became Clark-Mortenson Agency, doubling the revenue of the combined entity and bringing the number of employees to 55. David Westover remained as president of the new agency, and Heather Mortenson Minkler became chief executive officer.
In 2001, Westover retired and Tom Minkler became president of the agency, partnering with Heather and CFO Jim Neal as the senior management team.
Over the next several years the agency purchased five other agencies and expanded to seven locations in New Hampshire and Vermont. Additionally, the agency broadened its suite of services to include human resources, state and federal regulatory compliance, and OSHA training and certification. The agency provides individual client web portals and conducts seminars and webinars. It also established a high-net-worth division and enhanced its group benefits operation. Recently the agency consolidated its offices and now operates out of five locations.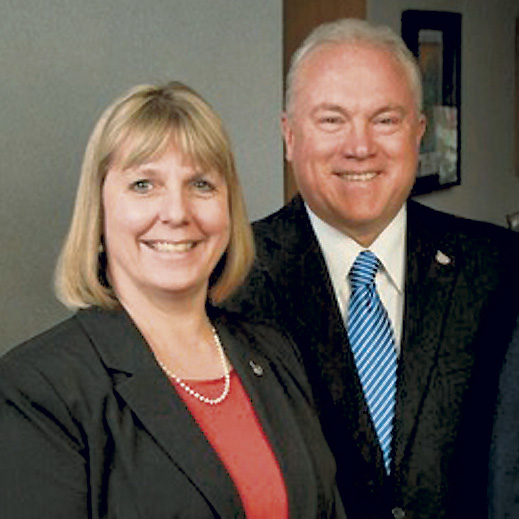 In 2008, Clark-Mortenson was chosen as the Best Company to Work for in New Hampshire. In October 2009 it was a Rough Notes Agency of the Month. It also has won recognition for its philanthropic activities in the communities it serves. The firm has been a Best Practices agency for eight consecutive years.
In 2016, Clark-Mortenson became part of The Hilb Group, a Top 50 U.S. agency. This partnership enables Clark-Mortenson to grow and expand and to bring new resources and expertise to its staff and clients while continuing to be managed locally.
The agency's property/casualty premium volume totals $33 million, of which $18 million is commercial lines and $15 million is personal lines. Its five offices employ 44 people, and it still represents The Travelers.
Looking ahead, Clark-Mortenson is pursuing several key initiatives: expansion of its HR compliance and safety services, expansion of affinity group marketing, broader use of insurtech-like programs and services, and additional acquisitions.
Note: If your agency has celebrated its 100th anniversary and would like to be featured, drop us a note at davew@roughnotes.com.