LOOKING BACK, LOOKING AHEAD
American Insurance Services
From small family-owned agency to multi-office operation in the heart of lumber country
By Elisabeth Boone, CPCU
As Rough Notes celebrates its 140th anniversary, we're pleased to mark this milestone by profiling agencies and companies that have been in business for 100 years or more. To start, we're revisiting firms that were featured in our 100th anniversary issue in 1978 to find out how they've grown and changed over the last 40 years and how they've preserved the values with which they were established so long ago.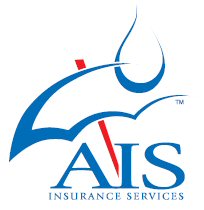 The Jackson Agency, Inc., predecessor to American Insurance Services, arrived on the scene two years before Rough Notes was launched. It was founded in 1876 in Eau Claire, Wisconsin, to serve the insurance needs of a thriving lumber industry. Let's look back at our 1978 profile of the firm:
The winter of 1876 had been harder than most on the lumber community of Eau Claire (clear water) in the Chippewa Valley. Oscar Jackson's general store was rapidly failing due to unpaid accounts receivable.
Fire, always a threat to lumbering operators, and prairie winds also may have been a factor in Oscar's establishing The Jackson Agency. Over the next few years he was joined in the agency by his sons.
"We believe we can continue to be aggressive in pursuing our chosen markets, and our goal is to become a $100 million-premium shop."

—Kent Martinson
Owner
American Insurance Services
The founder's grandson, Willard V. Jackson, came into the family business and operated it until joined by his son, Fred, in the late 1930s. By this time the family enterprise required the full attention of two producers.
Fred Jackson's brother-in-law, Clare Erickson, entered the agency in the early 1940s and continues today as president. J. Kevin Johnston serves as executive vice president.
Much has changed since 1978.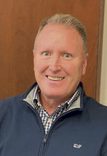 The past 40 …
Kent Martinson, owner of American Insurance Services (AIS), describes the myriad changes that have taken place in the operation over the last 40 years.
"Kevin Jackson was the owner of The Jackson Agency until 2004 when he sold it to American Insurance Services," Martinson explains. "At that time, the agency had three staff members and was primarily a personal lines agency with about $4 million in premium. It represented four carriers.
Since the purchase, AIS has continued to grow at a steady pace, both organically and through acquisition. "While the agency's home office remains in downtown Eau Claire, we now have offices in eight locations in three states and a staff of 38," he adds. In 2015 AIS acquired Clearwater Insurance, and Pete Bolduc became co-owner of the combined operation.

"Today the agency represents almost 50 companies, and current property/casualty premium volume is about $40 million," Martinson explains. "Some 55% of that is in commercial lines
and 45% is personal lines. Niche markets are home healthcare, resorts, and hardware stores. The agency also offers life, health, and group insurance.
… and going forward
"Looking ahead, a key challenge for AIS, as it is for most agencies, is finding and retaining young talent to perpetuate the agency," Martinson notes. "Another challenge is the need to stay on top of automation capabilities to meet the demands of consumers who expect immediate access to information.

"We feel fortunate to have a nucleus of talented and experienced people in key roles," he adds, "along with some young and eager employees to help us continue to grow the agency. We also have made commitments to using service centers and investing in automation to support ongoing growth.
"We believe we can continue to be aggressive in pursuing our chosen markets, and our goal is to become a $100 million-premium shop," Martinson concludes.