Technology
API INTEGRATIONS
Finding the point where agency tech success comes together
By Todd Sorrel
Application programming interface integration. It sounds like something an IT wizard would dream up, doesn't it? But in reality, and for the benefit of the independent insurance agency system, the emphasis isn't on programming. It's on application and communication.
Application programming interface (API) integrations lead to some pretty amazing combinations. In fact, they allow for great technology to interact seamlessly. And that's good news for insurance agencies.
A number of leading-edge insurtech companies offer amazing products for independent agents. Perhaps you've tried a few. And through them, you may have experienced the boost that hyper-focused technology can bring to your firm's productivity and your bottom line—through electronic signatures, database management, digital payments, mobile connectivity, or something else.
But inevitably, the question comes up: "Wouldn't it be great if this product could also do such-and-such?"
Frankly, I believe the answer to that question is "no"—and for good reason. What makes these companies and their products so great is that they specialize in a single service or capability for insurance agencies, and they do it really, really well. And that's what you want—that and API integrations. Think about it like this: When you go out to dinner, you don't want the same person who valets your car to seat you, serve and bus your table, and cook your meal. They could, perhaps, but they don't. Again, for good reason. Each of these individuals plays a specialized role in your dining experience.
Application programming interface (API) integrations … allow for great technology to interact seamlessly. And that's good news for insurance agencies.
The same holds true with your agency technology stack. Remember, the goal of API integrations is to create a seam-less experience that makes your job easier and your insureds happier. Agencies today have access to a number of solutions that have API integrations that can do just that. Using APIs allows agencies to automate functions staff members may have been doing manually and remove the data silos around the agency.  APIs can increase your efficiency, accuracy, and control. That means your agents and staff can write and service more business. It allows them and the agency to grow and be successful in a way that is sustainable and eliminates redundant work.
Market view
So what tech solutions offer APIs that can easily integrate with each other? In short, a lot. I recommend breaking your tech into six categories across your agency. There's sales, marketing, team collaboration, client experience, customer support, and agency management systems. Once segmented out, it's easy to see the opportunities API integrations provide.
The data hub
Generally, the agency management system (AMS) serves as the center point or hub, and most are opening their system to third-party integration partners. Others are building their AMS on top of a customer relationship management (CRM) solution such as Salesforce. Either way, this means that capabilities such as payment processing, which might not be a current feature provided by an AMS, is available to team members and insureds through a third-party vendor.
Some APIs do double duty. For example, there is a lot of crossover between sales and marketing, as they often work in tandem to attract, bring in and retain business. We write frequently about agency marketing and how to leverage technology tools to meet prospects and clients where they live. Here's a practical example: An agency website, email marketing and social media management solution can all integrate into a CRM solution and provide an array of features that you could have once only dreamed of for your team, thanks to capabilities offered by firms like Zapier.
What other tech outside of an AMS or CRM can connect? Team collaboration is a big one. There's a variety of team collaboration software available, and if you pick the right solutions they can communicate and share data with each other (Slack, Trello, Google Drive). This helps agencies organize and keep track of what's going on and who's responsible for what, so nobody loses (or loses track of) key documents or drops any balls. It provides a "shorthand" communication channel where team members can collaborate instantly with each other and share information in one convenient, centralized place.
Customer support is another growing area of automation and integration. Research shows that customers who interact with a "chatbot" are more satisfied than those who receive support via email or telephone. With the right API integration, your chatbot can interact with your customer support hub, which hopefully is already integrated with your VoIP (Voice over Internet Protocol) service.
There also are tech solutions that can integrate with your management system and increase convenience for your policyholders. The use of digital signatures saves time and eliminates the need for in-person or mailed-in forms. Another client convenience solution is digital payments.
Consumers have long since embraced paying bills via credit card or ACH, and now that information can write back into your management system.
These are just a few examples of how your solutions can integrate and communicate across categories, allowing agencies to build out the best possible tech functionality for their operations. Many agency professionals already are using these apps or plat-forms/portals and now just need to allow them to integrate with each other.
Important considerations
Is your agency ready for some serious integration? Here's the deal:
It takes time and effort to source tech solutions on your own. Look for referrals or recommendations from peers. More and more agency management system vendors are opening up their APIs. If yours isn't, ask them to do so.
Integration through an API is only as good as the company that develops it. Put another way, all APIs are not created equal.
Again, let's go back to the restaurant analogy. Technology vendors should not try to be all things to all industries. They do best when they pick a niche and develop the smartest, coolest, easiest-to-use solution that can integrate across others.
Not all vendors in each category will be insurance-specific. But providers that developed their solution specific-ally for insurance—or those that let an agency customize a solution to fit its needs vs. squeezing every buyer into a one-size-fits-all product—are worth considering. It's not necessary to go out and research all the vendors that offer integrations for functions such as budgeting and planning, e-signatures, lead and contact management, or payment processing. For one thing, that's time-consuming. For another, your national or state agents association probably has a list of preferred vendors to review.
Move forward
After that, a good place to explore the API world is with your own AMS provider. If you're in the market for a new system, check out several vendors. These companies obviously specialize in insurance agency management. They certainly know what services independent agencies need, and they generally know which technology companies offer the best integrations.
Agencies will find that management system providers often have done some sourcing and company/product vetting already. Check out their "partners" page, if they have one. The APIs found there likely are best-in-class companies and are specifically chosen to integrate with their platform. These partners offer focused solutions designed to manage specific functions, so agency professional scan manage their operations and their customer relationships even more efficiently.
Are there other companies out there that do the same thing? Probably. It may be worthwhile to evaluate more than one vendor. Ultimately, each agency is making its own decision and customizing its own tech-based functionality. The point is to look to increase efficiency through insurtech offerings.
As agencies plan their integration strategies, they look for best-in-class, function-specific APIs that they know will operate seamlessly within their tech stack. That's what insurtech solutions are all about.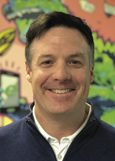 The author
Todd Sorrel is co-founder of electronic payment processor ePayPolicy. The firm facilitates the acceptance of electronic payments via credit card and ACH with transaction fees being passed on to the consumer. For more information, visit www.epaypolicy.com.