The Young Pro-Files
AN ATTRACTIVE CAREER PATH
Young professional trades medical career for position at his family's agency
By Christopher W. Cook
In the insurance industry, certain dedicated young professionals stand out among their peers and are members of an elite squad of individuals. These are their stories. "Dun dun."
What's going on here? The name Young Pro-Files gives off an X-Files vibe, yet the introduction is along the lines of Law and Order. Will these articles end with "keep watching the skies"? Maybe.
Several years ago, I surveyed the younger folk in my insurance networks regarding content that they were interested in reading. Profile pieces on successful young professionals in the insurance community came up more than a few times. Why did it take me so long to follow up on this suggestion?
On that note, welcome to The Young Pro-Files, where we'll explore the lives and stories of young professionals in the insurance industry. Our inaugural installment features a young man who was raised in an insurance family, set his sights on a completely different career path, and then wound up at the family agency anyway.
Becoming a doctor
Jacob Eisenrich, M.D., vice president at Weatherby-Eisenrich Insurance in Andrews, Texas, grew up around insurance.
"Like many others in the industry, I was raised in an insurance family," he says. "My father purchased an agency early in his career and grew it into a thriving business with the help of my mother. One of my sisters started working for a carrier shortly after college graduation. Nevertheless, my focus early in life was on becoming a doctor."
After high school, Eisenrich went to Texas A&M University, where he would graduate with a Bachelor of Science degree in Biochemistry in 2010. Medical school at the University of Texas Health Science Center at San Antonio, Texas, was next on his agenda.
"After medical school, I completed an Internal Medicine internship at University Hospital and the Audie L. Murphy Memorial Veterans' Hospital in San Antonio," Eisenrich says. "Follow-ing my internship, I entered the ophthalmology residency program as a surgical resident at UT Health in San Antonio.
"After completing my second year of post-graduate medical training as a surgical resident in ophthalmology, I realized the career path I was on was not going to be personally or professionally satisfying. Insurance provided an attractive career path and many opportunities as I started looking outside of healthcare."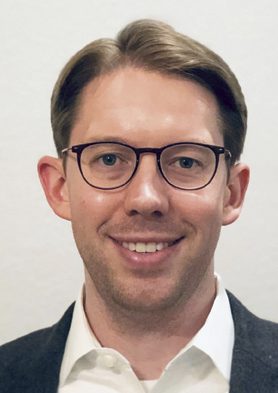 Joining the agency
Eisenrich left the medical field in 2016 and joined the family agency. To assist with the transition in career fields, he became a member of the Independent Insurance Agents of Texas (IIAT) and its young professionals group, the Emerging Leaders of Insurance in Texas (ELITExas).
"These memberships have been invaluable as I've integrated into the industry," Eisenrich says. "They help me meet other agents and carrier professionals, introduce me to experts in the industry, provide high quality learning and training resources, and give a warm reception to an industry newcomer like myself."
Through the IIAT, Eisenrich has recently completed his second year of its opX Management Program. "The program helps agency leaders develop a culture of continuous improvement within their organizations," he says. "It gave me the opportunity to develop friendships with other agency leaders across the country. These friendships are a meaningful part of my professional life and are a tremendous resource for sharing ideas and experiences as we develop our businesses."
Attending the events offered by the Big "I" and other organizations has also been critical for Eisenrich's career switch.
"One of the first conferences I attended after joining the industry was the Best Practices Symposium, hosted by the Big 'I' and Reagan Consulting," Eisenrich says. "That conference was an inspiring introduction to the industry. I met many other agency leaders who were passionate about mastering their craft and improving their agencies, and I met several industry luminaries and shared meals with thought leaders, such as Bobby Reagan and Scott Addis. As an industry newcomer, this was an exceptional opportunity to see its potential firsthand."
Along with the insurance organizations, Eisenrich also credits his father for being influential on his professional life.
"My father transitioned from banking into insurance early in his career; he and my mother grew the agency into a successful, enduring business," he says. "Without the opportunities they created for me, and others, it would not have been as easy for me to transition out of healthcare into insurance.
"One of the greatest professional lessons my father has taught me is the importance of relationships in business. While that is a common adage, it has been particularly valuable in a business environment that necessitates and rewards efficiency and automation. While he is an early adopter of technology and automation, he does not let those trends depersonalize our client relationships."
Wrapping up
Even though Eisenrich chose to leave the medical profession, he finds that his experience in the field also helped him make a smooth transition, as he can relate in a significant way with clients in the healthcare and life science industries.
"I believe my medical training and experience provide me with a unique perspective in the industry and enhance my ability to manage large volumes of information effectively," he says. "Interacting with patients in a clinical setting requires a treating physician to gather and evaluate lots of data efficiently while simultaneously developing a personal relationship with the patient. Interactions with agency clients can be very similar, and aspects of my medical training have been beneficial.
"Additionally, healthcare is increasingly multidisciplinary, and I see that same trend in commercial insurance. My experience working with multiple medical specialties to provide a coordinated and comprehensive treatment plan to in-hospital patients has equipped me to build a sales and service team that can deliver a high-quality client experience."
Although relatively new to the insurance industry himself, Eisenrich offers this advice to those just kicking off their careers: "Work hard, meet as many people as you can, learn something new every day, and be grateful toward those who have gone before you," he says. "Also, engage with the opportunities available in the insurance industry wholeheartedly. Like most industries, insurance is changing. Let's participate in that change so we can ensure the best parts of it are preserved."
When Eisenrich isn't doing "insurance stuff," you can find him spending time with his wife and two daughters, swimming, fishing, riding bikes and playing outdoors.
As it starts to warm up, and while you—my loyal readers—are enjoying time outdoors, "keep watching the skies." Yep, I went there.