SELLING BENEFITS IN A VIRUS-FILLED WORLD
Respiratory and new COVID variants could lead to more changes in benefits needs
By Len Strazewski
---
Conference rooms are filled with employees learning about their employee benefits. Posters on the wall promote health plan choices. Supplemental or voluntary benefits are available, but most employees shrug them off as an unnecessary expense.
That was open enrollment three years ago, when employees reported to worksites or offices and met with human resource executives and their agents or brokers—and found the whole employee benefits enrollment process a distraction.
Then came the COVID-19 pandemic and everything changed. Most employees began working remotely and were not available for in-person meetings. Benefits enrollment moved online, and benefits education became virtual.
But the pandemic also raised employee consciousness about their comprehensive health needs, insurance executives say, and opened the door to greater interest in healthcare supplementary coverage, such as hospital indemnity insurance, critical illness insurance, accident insurance and other reimbursements that fill in financial voids caused by high-deductible health plan and expenses created by the pandemic.
Many of those benefits have been available for decades and have been popular with limited groups of employees, but health-conscious workers have now rediscovered those benefits and are using them to fill in gaps in their employer-paid health insurance and increase the level of funds available to pay for increasing healthcare costs, insurers say.
Insurers are making higher limits available, and employers are starting to kick in more benefit dollars to support employee choices, they say.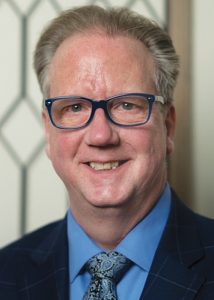 "Employers are looking for something new to make available to their employees, and carriers are stepping up to the plate with new products that may better meet the needs of remote employees working from home."
—Dan McNeill
Director, Ancillary Products and Distribution
BCS Financial
Also, employees are doing more research into their benefit options, on their own and online.
"The days of getting employees in the lunchroom for 20 minutes of a presentation are over," says Dan McNeill, director of ancillary products and distribution at BCS Financial in Oakbrook Terrace, Illinois. Most employers are
using websites and interactive technology to share information about their benefits and call centers are becoming popular again as employers rebuild their ability to communicate with employees.
"Call centers can host one-to-one conversations and video tools such as Zoom, Skype and Microsoft Teams bring agents and brokers and enrollment specialists together for the sign-up process," he adds.
Agents and brokers are also collab-orating with enrollment companies that can provide online platforms and other communication technology and integrate them with employer communication tech, he says.
Paper enrollment has been disappearing steadily for years and the pandemic has been its death knell, as employees not only research their benefit choices online but register for them using the same systems as their registration for employer-paid health insurance.
Supplemental products are also evolving, though not as rapidly as enrollment and delivery technology. "Employers are looking for something new to make available to their employees," McNeill says, "and carriers are stepping up to the plate with new products that may better meet the needs of remote employees working from home."
Some of these new benefits are designed to respond directly to financial needs, such as student loan repayment, mortgage payment and care for family members, including children and parents, McNeill says, and by doing so, relieving some of the stresses of working from home.
Michael Naumann, regional work-site practice leader at Schaumburg, Illinois-based Reliance Standard Life Insurance Co., agrees. "Financial wellness is now a big driver of benefit choices," he says. "The pandemic expanded concern about financial needs and also exposed some of the deficits of major medical insurance."
Critical illness insurance, hospital indemnity and accident insurance help meet those needs, and are joined by other financial support benefits, including whole- and term-life insurance as well as lifestyle products such as identity theft, pet insurance, legal plans, home and auto warranties, and financial coaching, he says.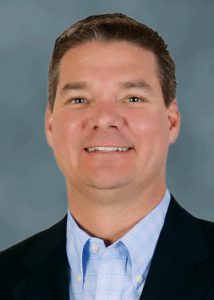 "Financial wellness is now a big driver of benefit choices. The pandemic expanded concern about financial needs and also exposed some of the deficits of major medical insurance."
—Michael Naumann
Regional Worksite Practice Leader
Reliance Standard Life Insurance Co.
COVID-19 also exposed some weaknesses in other employee benefits, he says. As COVID-afflicted workers lost more work time, their need for disability benefits increased as well as their need for return-to-work resources such as physical therapy.
"This was a good time to introduce employees to the whole range of supplemental benefits, responding to their financial concerns and their awareness of the high costs of problems caused by the pandemic," he says.
The pandemic also raised the awareness of employers, and their agents and brokers put more pressure on benefits communication, Naumann says. Employers need to work more closely than ever with their agents and enrollment companies to develop well-defined communication strategies that high-light the value of supplemental benefits and how they can fit into a benefits strategy with traditional medical benefits.
Naumann recommends several strategies to boost enrollment that can be included in benefits education, such as positioning the supplemental health enrollment immediately after the major medical and requiring active decision making (making employees accept or decline options). He also recommends employers develop and deploy communication pieces pre, during and post enrollment and leverage web-based decision-support tools (such as Nayya, Help Me Choose Benefits, and Jelly-vision) to guide employees and reduce confusion.
The claims process is always a mystery to employees, so good communication pieces should illustrate claims examples that help employees better understand the value of the supple-mental health coverages offered. Examples can help employees visualize how products work for accidents and illnesses and ensure they under-stand that the cash benefit can be used for medical and non-medical expenses, Naumann says.
Employers and their agents and brokers should also highlight wellness riders (health screening benefits) in their communications and illustrate how the overall value of wellness benefits, even small amounts such as $50 to $100 per person, can reduce the overall annual premium cost.
As pandemic restrictions continue to loosen, some old strategies are also returning, Naumann says. Group meetings such as benefits fairs—hosting a dozen or more providers—are returning as employers are slowly encouraging employees to work from offices and other worksites.
"Voluntary or supplementary benefits are more important than ever," adds Dan Gowen, executive vice president of Assurex Global in Columbus, Ohio. "No doubt the pandemic showed us what employees really need."
But not all employees need or want the same benefits, he says.
Benefit needs vary by generation or life stages, Gowen explains. Young employees with families may want more life insurance to protect their family needs. Older workers may want to supplement their health insurance or buy long-term care insurance as they look toward the problems of aging.
"One medical or dental plan does not fit all, and employers should offer several choices," Gowen says. "Supplemental benefit plans can help employees meet their particular needs by letting employees piece together resources that they believe will work for them."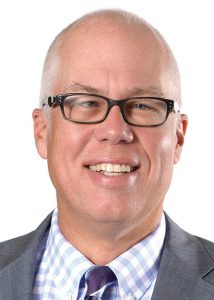 "Voluntary or supplementary benefits are more important than ever. No doubt the pandemic showed us what employees really need."
—Dan Gowen
Executive Vice President
Assurex Global
Among the benefits that have become more popular are a few of the old standbys, such as hospital indemnity, accident insurance, critical illness, and cancer insurance, he says. But also, identity theft and legal services are becoming more popular as individuals grapple with life issues and crime.
Mental health has also become a more important issue as the stress from the pandemic has led to more cases of anxiety and depression for employees and their families, who had to adapt to masks, isolation, and greater demand for sanitation to prevent spread of the COVID virus.
Some supplemental benefits can help pay for therapy and other methods of reducing stress, such as yoga, chiropractic and meditation that may not be covered by health plans without a medical diagnosis.
Employee Assistance Plans (EAPs), which provide social and mental health services, have been available for many years, but since the pandemic, employer and employee interest has increased and both are buying expanded benefits, including a greater breadth of services and access to counseling.
Instead of three or six counseling sessions, EAPs can allow employers to increase the number of sessions for employees and add sessions for parents and children and other dependents.
Mental health benefits can also pay for self-directed apps that can relieve anxiety, as well as meditation programs
and other tools, Gowen says.
He points out that EAPs and other coaching resources are adding more services targeting specific kinds of employees, such as coaching and therapy for managers or executives who are under increased stress.
Employees, particularly the youngest working generation, are also more interested than ever in protecting their pets, many of which were acquired for company when working at home became standard. Pet insurance, which has been available for more than 10 years, has become a hot voluntary benefit, insurers say.
McNeill agrees. "Pet insurance was created by a broker and has been available for years, but now it is becoming part of the packages available from employers—and very popular with remote workers who have added pets to their households."
Are the pandemic's effects on benefits over? Probably not. Health experts point to new pandemic threats such as the RSV respiratory virus, a new, more powerful flu virus, and more COVID variants, and they will probably lead to even more changes in benefit needs.
For more information:
Assurex Global
www.assurexglobal.com
BCS Financial
www.bcsf.com
Reliance Standard
www.reliancestandard.com
The author
Len Strazewski is a Chicago-based writer, editor and educator specializing in marketing, management and technology topics. In addition to contributing to Rough Notes, he has written on insurance for Business Insurance, Risk & Insurance, the Chicago Tribune and Human Resource Executive, among other publications.