BEST VETTING PRACTICES IN A CHALLENGING MARKET
Helping clients navigate tough economic conditions and a hardening insurance marketplace
When evaluating insurance partners, embracing a culture of risk management puts your clients in a position of strength … .
By Sandip R. Chandarana
---
The state of the insurance market has changed. Losses are catching up with insurance carriers after more than a decade of soft market conditions, resulting in a hardening marketplace. It's common to see an exodus of carriers from a marketplace when this happens, which can lead to non-renewals for your clients in various industries.
This poses a challenge to agents, since less capacity in the space can make it difficult to find the coverage and limits your clients need.
It's more important than ever to align yourself with quality insurance carrier partners—markets that have a long-standing track record and have shown consistent results year over year and that offer expertise, broad coverage, superior claims handling and other value-added services.
Risk management matters
When evaluating insurance partners, embracing a culture of risk management puts your clients in a position of strength because fewer claims equal lower loss ratios for carriers and lower premiums for clients. Look for an insurance carrier that can provide the necessary tools to complement and enhance your clients' efforts.
For example, at Professional Underwriters Agency (PUA)—a program that specializes in underwriting professional liability insurance for architects, engineers, design build and contractors—policyholders receive value-added services, such as pre-claims assistance, unlimited contract reviews, newsletters, a toll-free risk management hotline, and quarterly webinars that provide continuing education credits for attending.
Conduct interviews as part of the vetting process
When it comes to vetting insurance providers, start with an interview and come prepared. Every client's needs will vary but asking these questions will help you identify true quality providers, providing agents and clients peace of mind. Questions to ask potential insurance providers:
What is your A.M. Best rating?
How long have you been in business, and what is your history with my client's particular lines of business? How long has the underwriting team been working in this space?
How broad is your policy form compared to others in the industry? Do you offer any coverage enhancements?
What is the maximum limit of liability that you offer? Do you have capacity to offer higher limits?
What have your rate increases looked like in the past three to five years?
How is your customer service team structured? Who would I talk to with questions or issues? What is the average response time?
What type of claims support do you offer? Do you have an in-house claims team?
What type of risk management support do you provide?
What, if any, value-added resources do you offer?
Can you connect me with one of your current agent partners in this market?
Red flags to look for when assessing carriers
After your interview, evaluate their answers and read between the lines. Here are a few red flags to look for and examples of how missing these could cause things to go awry for you and your clients.
Their quote is irresistibly low. Bait-and-switch carriers are out there, and they will offer you a low premium that seems too good to be true … because it is. When renewal time comes around, the price will go up significantly because they know how much effort it takes to switch providers. They also bank on some people not even noticing price hikes until it's too late.
Those tricky price increases will often lead to your client paying more in premium than if they would have gone with a quality carrier to begin with. What's more, subpar carriers often leave much to be desired in terms of service and claims handling.
 They have limited history in the marketplace. Carriers are known to come and go in each insurance market. There are certainly some well-established carriers with demonstrated longevity, but there are also plenty that have entered and then quickly left the market.
Going with a carrier that is new to your client's market means you don't know if they will decide to up and leave—leaving you in the lurch—or not. Less market experience can also lead to botched claims, resulting in much larger claims payouts than would have been incurred if the claim was handled properly. To add insult to injury, mishandled claims will show on your client's loss run for years, leading to higher rates from potential new carriers.
 They have no specialized expertise in your industry. Each market faces its own unique set of risks, and there's huge value in having a carrier with specialized industry expertise. Do your homework and ask potential carriers for examples of companies they insure in your client's field.
Without specific knowledge and experience, carriers can't effectively protect companies from all of the potential "what ifs" that are relevant to their world. This can equal potential coverage gaps or being blindsided by an emerging risk.
As an agent, your clients look to you to present them with quality insurance options that best cover their risks. While it requires legwork and due diligence, it will pay off in more ways than one—and go a long way in building trust with your clients.
The author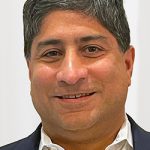 Sandip R. Chandarana is the director of Professional Underwriters Agency (PUA), a division of NSM Insurance Group, a leading specialty insurance provider. PUA specializes in underwriting architects and engineers (A&E), design build and contractors and other lines of non-medical professional liability/errors and omissions insurance. With more than 100 years of combined underwriting experience, Sandip and the PUA team bring A&E liability insurance expertise to the table, helping agents deliver best-in-class insurance and risk management solutions for design professionals. To learn more, visit puainc.com or contact Sandip at sandip@puainc.com.