BOOK TRANSFERS CAN DELIVER EFFICIENCY
Ins and outs for agencies when transferring a book of business
By Eddie Riveiro
In the hyper-busy world of independent agency mergers and acquisitions, transferring a book of business from one carrier partner to another can seem relatively small in size and impact. But a transfer is important because it can provide the agency with heightened efficiency and stability—a value-added result good for the agency, the insured, and the insurer alike.
One of the rules of thumb in the independent agency world is that many customers pay more attention to their agent and agency than they do to the insurance company. Thus, agencies may have strong influence with customers to switch them from insurer to insurer.
Book transfers—also known as book rolls, rollovers, portfolio transfers, and portfolio consolidations—are strategic tools. Agencies should use them (or not) based on a resource allocation decision, with a clear expected benefit to the agency. Policyholders can benefit, of course, by having the appropriate coverage from a carrier active in and committed to their risk profile needs.
Portfolio consolidation can provide top-line as well as bottom-line benefits to an agency. Agency benefits can be increased revenue from commissions, short-term incentives associated with the transfer, and/or contingency and bonus revenue. For instance, agencies can capture two, three or even five points of extra commission for a book transfer to the right carrier with the right appetite.
Agencies sometimes avoid book transfers because they perceive that transfers involve a cumbersome process that puts customers at risk. Likewise, pressuring a customer to move to a new carrier may lead that customer to feel friction and shop elsewhere for coverage.
Transfers are used across many lines of business, from personal lines to small commercial. A few carriers have an appetite for other lines, such as agricultural risks. Some carriers and lines may be impacted by the insurance market cycle (i.e., hard market) and capacity.
For agencies that are strategically looking to realize efficiencies in their operations and/or increase revenue, book transfers can be a viable option to capture one if not both outcomes. I suggest considering and evaluating carriers across a few criteria:
Investment in technology for speed, accuracy, and simplicity
Investment in products
Innovation for emerging customer and agent needs, while remaining pragmatically focused on current needs
Financial stability, future growth plans, etc.
As a rising trend in the independent agency channel, merger-and-acquisition activity has boosted transfers as an option. For example, if an acquiring agency has a preferred set of carriers, it might look to consolidate books from its acquired agency. At the core, portfolio consolidation represents a process:
An agency/broker decides they want to consolidate either part or all of a set of policies from one carrier to another or others
The agency/broker works with one or more carriers to move the policies from the incumbent insurer
Why book transfers?
An agency can involuntarily or voluntarily engage in a book transfer for one or more reasons:
Involuntary
Carrier leaves a state or market (e.g., leaves the entire state of Florida or ceases writing business a certain distance from the coast)
Carrier leaves a line of business or class of business or curtails capacity (e.g., no more coverage for landscapers, or limits umbrella coverage or certain types of vehicles such as heavy trucks)
Carrier decides to terminate a relationship with an agency/broker
Voluntary
Agency decides to terminate a relationship with a carrier (for any of a number of reasons, including compensation, relationship deterioration, inconsistency in market, a change to product offering, and rates/pricing)
Agency looks for efficiencies in their portfolio. When they reduce the number of carriers they have that offer similar appetite/coverages, they have more volume with few carriers with the potential to improve their revenue position
An agency has a specific set of panel/preferred carriers. As they acquire other agencies, they look to consolidate into those preferred carriers any business in the acquired agency that is not aligned to those carriers. "Preferred" status may be based on relationships, compensation agreements, and segmentation program benefits (e.g., marketing support, loans and contingency)
When agencies join clusters, networks or aggregators that have preferred relationships, they often want to optimize use of the new carrier relationships by transferring business from non-preferred to preferred-relationship carriers
Agencies want to achieve minimum premium with a carrier to qualify for contingencies, bonuses and segmentation status
Agencies take advantage of temporary commission/reward spiffs and incentives
Agencies sometimes avoid book transfers because they perceive that transfers involve a cumbersome process that puts customers at risk. Likewise, pressuring a customer to move to a new carrier may lead that customer to feel friction and shop elsewhere for coverage.
But book transfers provide a niche opportunity for agencies, including those in acquisition mode. These agencies are trying to derive efficiencies in their business models; a book rollover can proactively and intentionally set up higher margins.
One perspective for agency leaders: Consider reviewing your portfolio of carriers annually across a number of factors, including day-two support, service-level agreements, speed to market and underwriting decisions, investments in technology, market reach, availability and sharing of data/trends, and customer value proposition beyond price. Another factor is if the agency can maximize bonus and contingency levels by rolling over to a different carrier.
What do carriers want—and offer?
Book transfers are strategically important for a number of carriers. There are many carriers that want to help agency partners when they've lost a contract with another carrier.
Carriers may have minimums in terms of the number of policies and premium levels for a transfer. Sometimes carriers prefer to allocate specialized resources and support structure to books with minimum size. The support can include policy appetite alignment and policy quoting to customer communication and sales.
Carriers often experience lower costs of acquisition for book transfers, helping profitability.
As with regular business, carriers have transfer appetites based on factors such as profitability, line of business, market or geography. Some carriers have dedicated teams and resources that they can invest to support an agency partner in the process.
While many carriers have experience with book transfers, carriers more and more are creating dedicated resources. They're also managing the process so that agents have as much or as little interaction as they want, and building capabilities to speed the initial due diligence process. This helps carriers make sure that the transfer makes sense based on appetite and pricing.
Agencies will benefit from leading the customer preparation and communication process, given that they own the customer relationships. Agency leaders should ask carriers to simplify the process, from appetite alignment to customer interaction.
Our company has capabilities to manage the process so agencies have as much or as little interaction as they want. Also in development are tools to facilitate the initial due diligence process to make sure that the roll makes sense based on appetite and pricing.
What must agencies do?
With large book transfers, agencies usually are active in the process by working with the receiving carrier and customers/policyholders' being impacted. The agency leader often asks the assistance of the receiving carrier to make outbound calls to policyholders. A carrier's service center can also be an asset to agents and support a lower cost of operating model.
In other cases, agencies can have as much or as little involvement in the transfer process as they want. Agencies that assume at least a minimal involvement find that transfers tend to go more smoothly and with profitability for agency and carrier.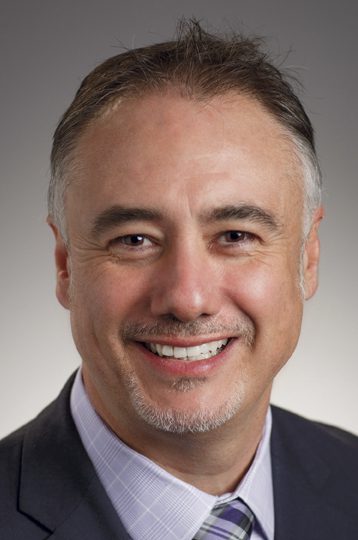 The author
Eddie Riveiro is vice president, sales and underwriting operations for small commercial business, at Westfield in Westfield Center, Ohio.