Personal Lines Focus
CLAIMS AND TECHNOLOGY
Tech companies' platforms help make the claims process more efficient
By Christopher W. Cook
There are over 100 roundabouts in Carmel, Indiana, where The Rough Notes Company is located. Deemed safer than four-way stops or traffic lights, these circular structures still have their share of accidents, and that means insurance claims. From the initial contact to the inspections, photographs, analysis and reports, the claims process can be lengthy and time consuming. Fortunately, technology continues to make tasks easier and more efficient, and this includes processing claims. Let's look at two platforms that are designed to simplify the procedure.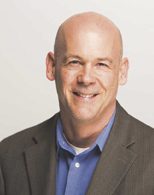 ViewSpection
The inspection is an important part of the claims process. Inspectors show up to get statements and take photographs and videos at the scene of the accident. All this data is later sorted and analyzed to determine the outcome of the claim. Inspections are part of the home-buying process to document the home's structural status. Loss control inspections are also conducted to reduce the possibility that a loss occurs to the property or the home owner's personal property. All of this takes time, but second-generation inspector Jim Gardner, CEO of ViewSpection, envisioned a change in the inspection process.
"Seeing the friction that a field-based inspection process can create for policyholders, agents and carriers daily, I began developing ViewSpection five years ago," says Gardner, who also owns a traditional inspection company in the northeastern United States, the Gardner Group, consisting of over 100 inspectors. "After testing and iterating within the Gardner Group, the original platform was launched in January 2017 while ViewSpection participated in the Global Insurance Accelerator program in Des Moines, Iowa."
ViewSpection is a pre-loss inspection tool that enables policyholders to complete a walk-through inspection of their property. That's right: The inspection can be performed by the policyholders themselves!
"Because of the improved economics and timed service of a self-service inspection,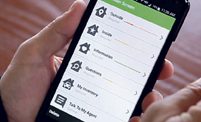 more properties can be surveyed," says Gardner.
"ViewSpection's price point goal is 25% of a traditional interior inspection. The time frame comparison for self-service inspections is one to three days compared to 30 to 40 days for a traditional inspection. This allows a carrier to view properties it would not previously have had the budget for."
The newest version of ViewSpection is a fully configurable app builder that allows a carrier's underwriting, loss control or marketing department to build out loss control-focused apps for its policyholders, agents or inspectors.
"These apps create a connection from the inspection and expand the touchpoints with the policyholder from lead generation to first notice of loss," says Gardner. "By fully digitizing the process, a carrier can go beyond a one-and-done, standard inspection approach and integrate it in campaigns that can regularly engage the policyholder with pertinent seasonal or line-of-business safety focuses.
"For example, in the spring, a commercial carrier could build a five-photo, four-question app that checks in with a restaurant owner on the maintenance of its cook line equipment. In the fall, a personal lines carrier could have a policyholder do a solid fuel burner inspection and capture information that could allow it to return a personalized safety and marketing guide to the client.
"Using ViewSpection builds a relationship with the policyholder through the self-service approach," Gardner adds. "This engagement is leverageable in the claims process as well."
The app is free for policyholders, and the business model is carrier or agent centric. Transaction or subscription options are available.
MotionsCloud
Your client gets in a non-fault car accident in the middle of the night and wants to get the claims process rolling immediately. Technology again comes to the rescue with the use of artificial intelligence (AI).
Based in Germany, with offices in Munich and Mannheim, and a United States location in Des Moines, MotionsCloud offers an AI-based modular claims automation engine for property and auto insurers, TPAs and insurance agents and brokers to streamline and automate claims processes with the goals of reducing processing costs and decreasing the claims cycle from days to hours.
Created by Lex Tan, an entrepreneur, former claims manager and Internet marketer; Pablo Vu, an AI scientist who became CTO; and Sereyboth Van, technical director, the vision of MotionsCloud is to provide end-to-end automated touchless claims processes for claimants and insurers.
"I worked in the property and auto insurance industry for more than five years as a claims manager, which is how I learned about claims management and dealing with policyholders and damages," says Tan. "The process was inefficient in that organization, and they were not willing to change."
He decided to leave the company and travel the world. "I realized that our expectations as customers toward services are different today; we demand faster, easier and transparent services due to the advancement of technologies," Tan says. "The inefficiency of the claims management process was a common problem across the globe, and it still has a lot of room for improvement to meet customer expectations."
Tan recalls that during this time he believed that automation through AI visual claims assessment would be the future direction.
"MotionsCloud provides a modular claims automation engine for property and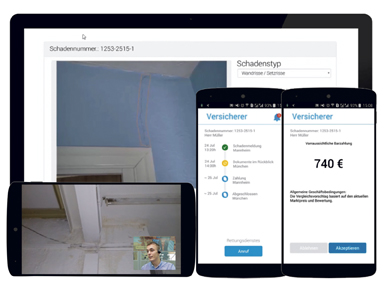 auto insurers, claims handling companies and brokers to streamline and automate claims processes using a mobile web app, AI image recognition and real-time video communication technologies."
MotionsCloud offers three modules. The M1 is a web app that provides self-service for the claimant after the first notice of a loss is reported. The M2 module is an AI pre-assessment claims platform for claims managers to approve claims after the AI suggests a settlement based on photos sent by the claimant, and the M3 module is a live video inspection mobile web app for claims managers to conduct inspections with claimants remotely without an in-person visit.
"MotionsCloud reduces claims cycle times from days to three hours, reduces claims processing costs up to 75% and improves customer claims experiences," says Tan. "No app needs to be installed on the phone for the claimant to go through the claims process; it's all mobile web based, simple and straightforward. It uses modular and plug-n-play architecture that can smoothly be connected to existing systems."
Damages are estimated in real time through the MotionsCloud AI visual estimation engine, and evidence, in multiple forms including text, audio, photos and video, is collected in a high-quality format. The evidence is stored securely, reducing the possibility of fraudulent activity. Claims managers work closely with the customer remotely through video and voice communications on the settlement.
MotionsCloud was part of the Werk1 Insurtech Accelerator and Global Insurance Accelerator, both backed by leading insurers like Allianz, Generali, Munich Re, Swiss Re, Allstate, Principal, and Markel, among others. Live product demonstrations can be requested on MotionCloud's website.
Whether providing an inspection with quicker results or offering AI for fast and constant communications, technology is changing the game for personal lines claims. Is your agency participating?
For more information:
MotionsCloud
www.motionscloud.com
ViewSpection
www.viewspection.com